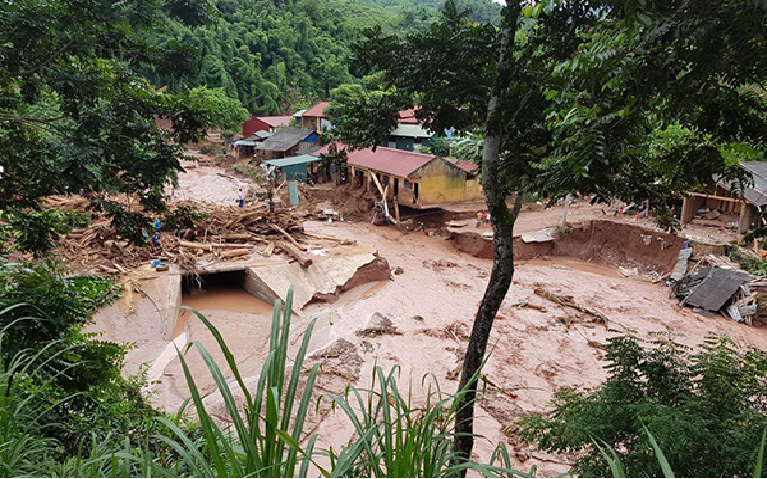 Nam Nhu 1 primary school in Dien Bien province is flooded due to prolonged torrential rains. Photo: Vietnamnet
Heavy flooding and landslides triggered by torrential rains in northern Vietnam over the past days have caused six deaths, the Central Steering Committee for Natural Disaster Prevention and Control reported on August 19.
Vinh Phuc province recorded two deaths from the natural disasters and other provinces of Lao Cai, Son La, Lai Chau and Thai Nguyen recorded one each, said the committee.
The committee said at least four other people were injured.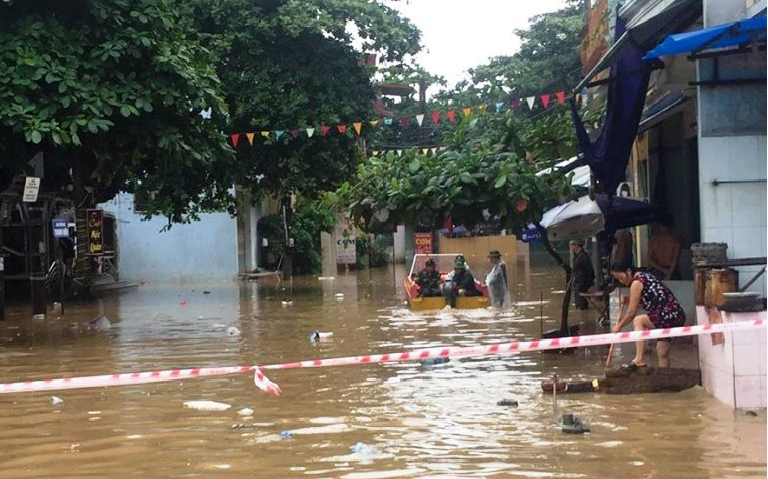 Hong Ha ward in Yen Bai province. Photo: Vietnamnet
Heavy rain, floods and landslides, also damaged 334 houses, nearly 2 km of roads and 556 hectares of rice and crops, according to the committee, adding that the landslide volume was estimated to be some 65,100 cubic meters.
The Lai Chau Hydropower Plant had to open five gates to discharge floodwater as from 3pm on August 19. Other major hydropower plans in the north like Hoa Binh and Son La can maintain their current operation.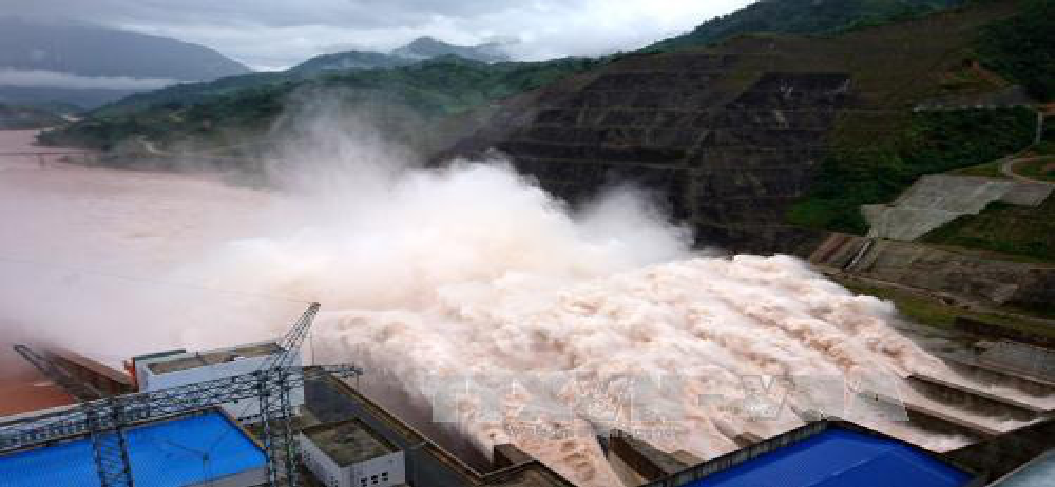 Discharging water to ease flooding. Photo: dtinews
Flooding in northern mountainous region needs due attention
The Vietnam Disaster Management Authority warned that the northern mountainous region is likely face heavy downpours and floods similar to those in China, and called for due attention to the issue.
Weather forecasters said northern provinces should expect heavy downpours with rainfall of between 100 and 250 mm from August 20-22 due to the impacts of Higos.
Tran Quang Hoai, deputy head of the Central Steering Committee for Natural Disaster Prevention and Control, urged municipal and provincial authorities to keep a close watch on the situation and take preventive measures.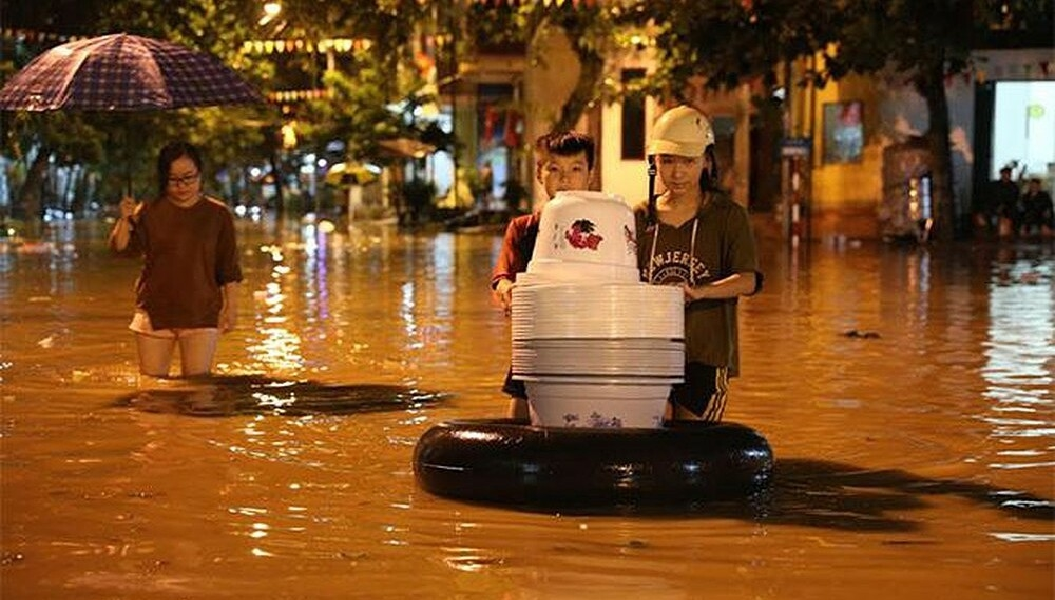 Residents wade through a flooded street in Yen Bai Province, August 18, 2020. Photo courtesy of Yen Bai Newspaper.
Higos is the fourth storm formed in the East Sea (called South China Sea in Vietnam) this year.
The waters would see 7-9 storms and tropical depressions from now till the end of this year, half of them directly affecting Vietnam's mainland, mostly the southern and central regions, it said.
Natural disasters, including drought, floods and landslides, killed 133 Vietnamese last year and caused losses worth around VND 7 trillion (USD 302.6 million), according to the Ministry of Agriculture and Rural Development.
In the first half of this year, natural disasters killed 47 people and caused economic damages of VND 3.3 trillion, according to official data./.
Rosy Huong