Historical Relics of Vietnam-Laos Special Friendship
During the years of arduous resistance and sacrifice of the Lao revolution, many high-ranking comrades and events of Laos have been supported by people of Vietnam. These places have become historical relics showing the friendship between Vietnam and Laos.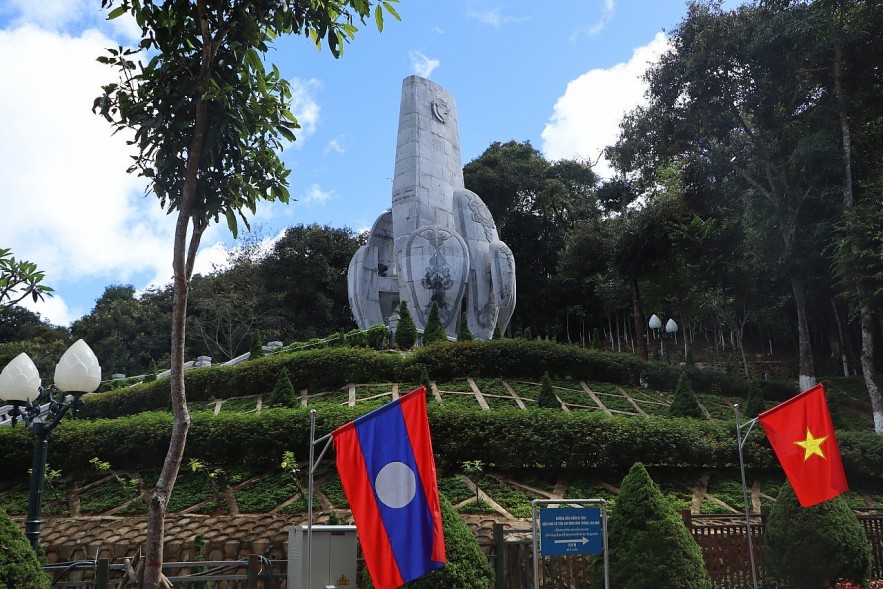 Lao Kho village in Phieng Khoai commune, Yen Chau district, Son La province. Photo: Quoc Khanh
Lao Kho Village (Yen Chau, Son La)
The North Laos Vanguard Division comprising of 14 Vietnamese and Lao official was based in 1948 in Phieng Sa, now Lao Kho village. For a year, leader of the Lao People's Revolutionary Party Kaysone Phomvihane was arranged to stay in Trang Lao Kho's house. Phomvihane and other Lao revolutionists were secretly sheltered by the local Mong people in carrying out their activities.
Trang Lao Lu, son of Lao Kho said: "It was a difficult period. We were surrounded by forests. Enemies from Xieng Kho in Laos and Yen Chau district came here but they could not find the revolutionary activists. Lao Kho villagers protected Kaysone and members of the North Lao Vanguard Division. My brother successfully safeguarded President Kayson Phomvihane."
Kaysone was adopted by Trang Lao Kho's family. Phieng Sa or Lao Kho village in Phieng Khoai commune, Yen Chau district became a revolutionary base for activists to prepare for special missions in Laos between 1948 and 1950.
Monument symbolizing the Vietnam-Lao friendship. Photo: VNA
Lao Kho village has developed and become a meeting place to honor the Vietnam-Laos special friendship. The Vietnam-Lao Revolutionary Historical Relic was built on the foundation of Lao Kho's house.
It comprises of a memorial house and an exhibit room. An 18 meters tall monument symbolizing the Vietnam-Lao friendship was built on a nearby hill. It is decorated with patterns of lotus and champa flowers which represent Vietnamese and Lao cultures.
Phan Thiet Water Tower (Binh Thuan)
Phan Thiet water tower, on the left bank of the Ca Ty river, was built nearly 90 years ago, designed by Prince Souphanouvong (Laos).
The construction site of the water tower is located in Long Khe village. Its design was drawn by Prince Souphanouvong - who, at that time, was the chief engineer of Nha Trang Public Works (and later became President of Laos). Built since 1928 and finished in 1934, Phan Thiet water tower has stood there for over a hundred year, witnessed many changes and development of the coastal city.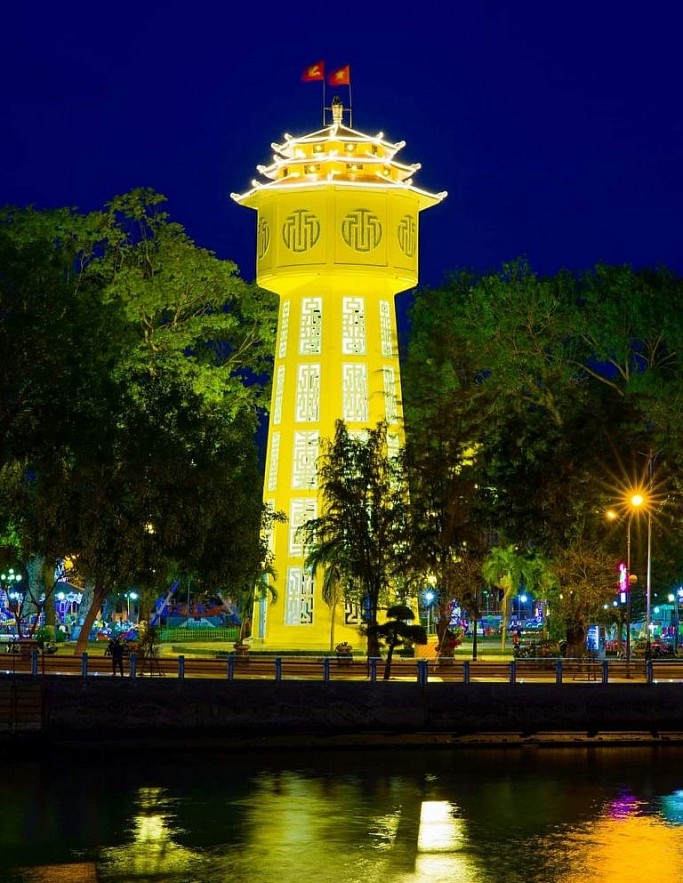 Photo: Vien Dong
The tower is 32m high and consists of two parts: above is the octagonal tank and below is the body of the tower.
Along the sides of the tower body, from the top down, there are 5 ventilation cells decorated with patterns corresponding to 5 letters. These 5 letters imply wishing everyone happiness, joy, longevity, prosperity and abundance.
Having been existing for more than 70 years, undergoing Phan Thiet's devastating coastal climate, historical storms and floods, the water tower still firmly stands side by side with Binh Thuan people on the road to a bright future.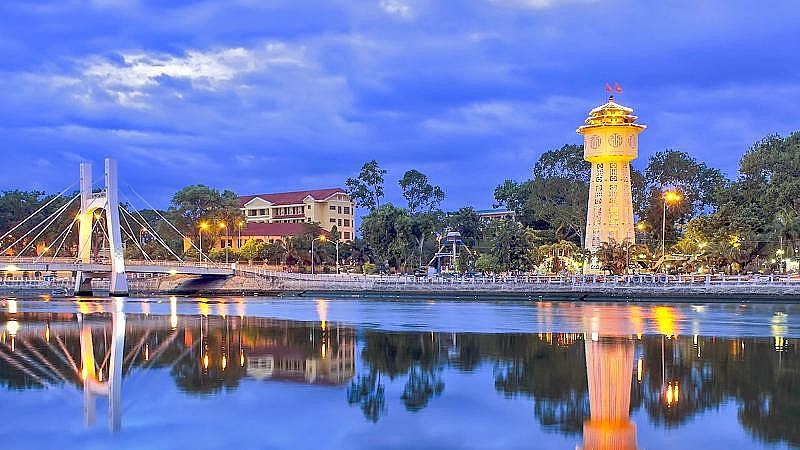 Phan Thiet water tower. Photo: phanthietvn
Ngoi Village - Da Ban (Tuyen Quang)
My Bang commune currently has 25 villages, 3,217 households with 7 ethnic groups living. On August 13, 1950, in My Bang, the National Congress of the Lao People took place.
From late 1950 to mid-1951, Prince Souphanouvong, prime minister of Lao Resistance Government, head of the Lao Issara and Lao revolutionary cadres lived and worked in My Bang commune.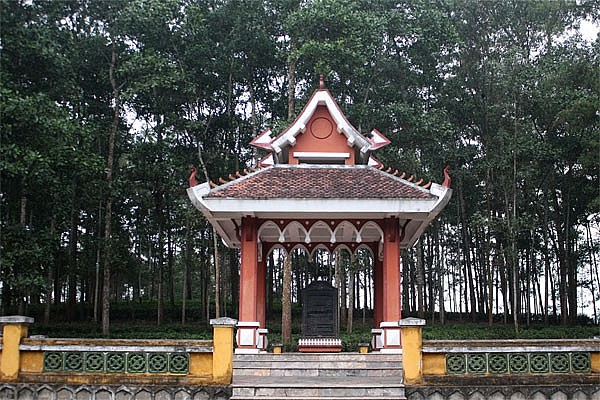 Photo: dulichtuyenquang
In December 1950, President Ho Chi Minh visited and worked with comrades in the Lao Resistance Government, marking an important milestone in the special friendship between Vietnam and Laos.
During his time here, Prince Souphanouvong and revolutionary cadres often visited people around the barracks. The delegation celebrated Vietnam's traditional Lunar New Year and met with local people, gave the children in Da Ban village lucky money.
In 1991, Ngoi Village - Da Ban was recognized as a National Historical - Cultural Relic.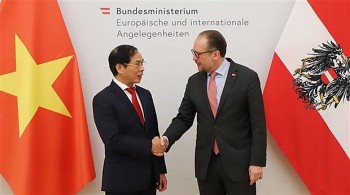 Overseas Vietnamese
Fifty years have passed since the establishment of the relationship, the two countries have enjoyed great strides in bilateral cooperation.