Ho Chi Minh City Boosts Tourism Promotion on CNN
This is the first time the image of Ho Chi Minh City has been featured on the American TV channel.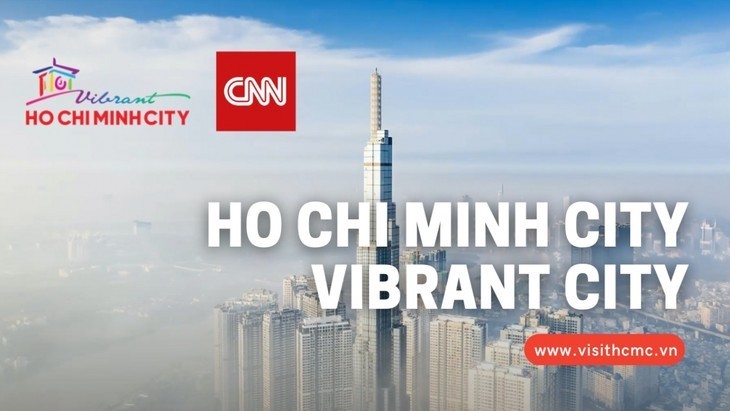 A video entitled "Ho Chi Minh City – Vibrant City" is screened on CNN. Photo courtesy of the HCM City's Department of Tourism
The US Cable News Network (CNN) has broadcast two videos themed "Welcome to Ho Chi Minh City" and "Ho Chi Minh City - Vibrant City", to promote tourism in the southern city of Vietnam, NDO reported.
The videos focused on introducing diverse perspectives, colourful events and festivals, unique cuisine and new tourism products of HCM City. They aimed to inspire audiences to "pack their bags and go", to see and experience the vitality of a young, lively, friendly, exciting and future-oriented city.
This was part of the programme to attract tourists to HCM City, themed "Welcome to Ho Chi Minh City". The city is making every effort to restore pre-pandemic tourism as the largest tourism hub in Vietnam.
The videos have been broadcast during the golden hour frames from December 12-29 in Asia-Pacific and North American regions.
The southern metropolis expected that the promotion through the international television channel CNN would continue to promote its image to key and potential markets around the world, contributing to attracting more foreign tourists to the city.
This is also a good sign marking the readiness of the city's tourism industry to welcome tourists and investors to Vietnam in general and HCM City in particular.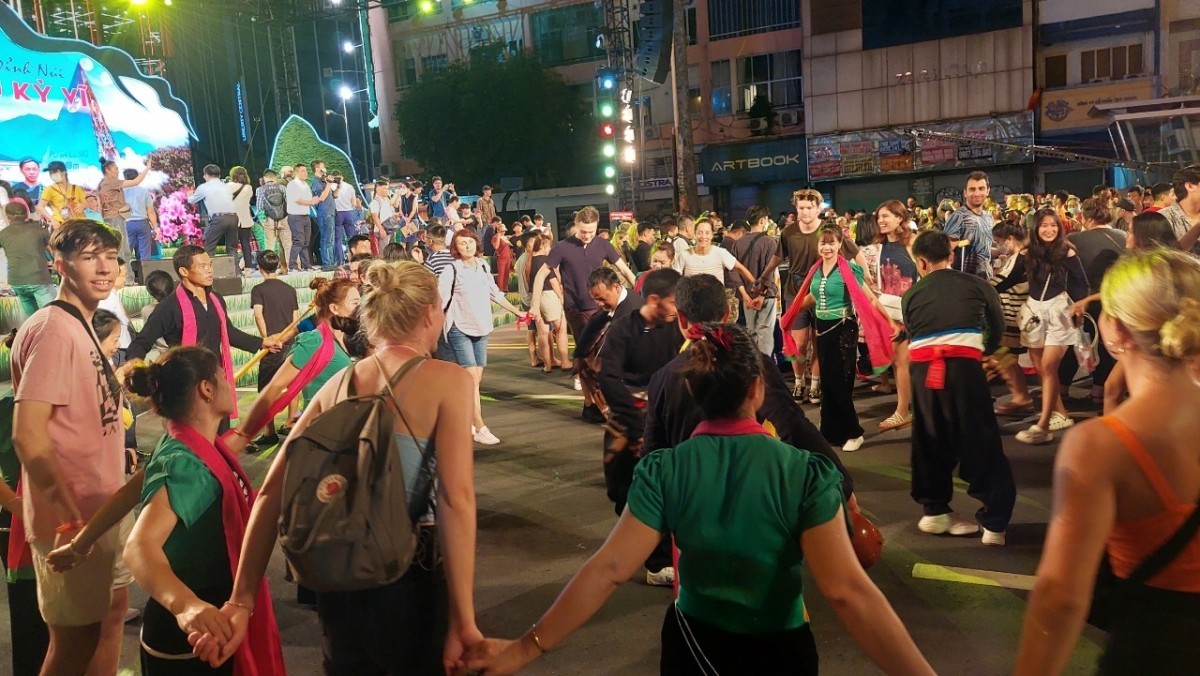 HCM City was recently named among the top 15 most searched destinations by global travelers for the holiday season from December to January as revealed by Booking.com.
According to the online travel platform Booking.com, HCM City witnessed spectacular growth (+2,985 places) in room booking data from December 23, 2022, to January 1, 2023. As a result, the city ranked 12th among the top 15 most searched destinations by global tourists.
Meanwhile, the city ranked second in a list of 10 most searched travel destinations by Americans this year after London, VGP cited Google Flights data.
"Viet Nam reopened to tourism in early 2022, while other traditionally popular countries like Japan and China remained shut," CNN reported, citing a source from Google.
"That could explain why Ho Chi Minh City placed high on Google Flights trending list." Vietnam reopened its borders to tourism on March 15.
The United States sent the second highest number of visitors to Viet Nam after the Republic of Korea since the country reopened to foreign tourists with over 266,000 guests over the last 11 months of this year, announced the General Statistics Office.
The city welcomed 3 million foreign tourist arrivals and nearly 28 million domestic visitors in the first 11 months of this year. Tourism revenue totaled more than VND 117 trillion (USD 4.88 billion).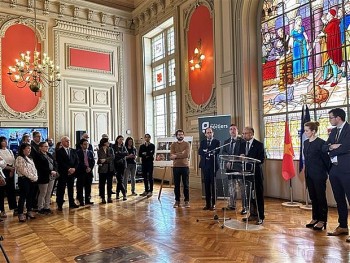 National
Vietnam News Today (Mar. 26): Vietnam and Thailand promote labour cooperation; Vietnamese, French localities look to step up cooperation; Attractive incentives on offer at Hanoi Tourism Festival 2023; E-commerce accounts for 60% of Vietnamese digital economy.