Antique Cars Parade Excites Ho Chi Minh City's Tourists, Locals
On December 6, many local people and foreign tourists in Ho Chi Minh city were excited to see dozens of antique cars and motorbikes parading on the streets.
As reported by Thanh Nien Newspaper, from the early morning, dozens of antique motorbikes and cars were parading on Nguyen Hue Street of District 1, Ho Chi Minh city. There were many antique cars such as the Ford Mustang Convertible 1966, Peugeot 203 1958, Citroen 2CV, Volkswagen Beetle Convertible 1967, International Scout 1961, Renault Floride 1967..., attracting the attention of many people passing by.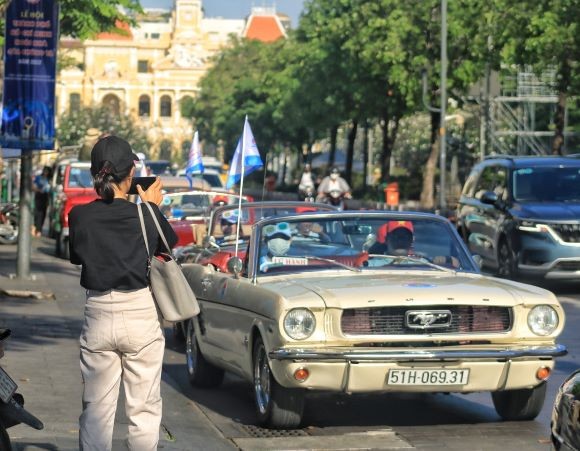 At 8 am, many cars started to depart on Nguyen Hue Street. (Photo: Cao An Bien)
Upon seeing the antique cars, Marie (56 years old, French) and her husband excitedly took pictures.
"This morning, when we left the hotel for a walk, we came across these antique cars. It's very interesting! I feel that the city has both modern and ancient beauty. We don't have many opportunities to see these classic cars, so we took some pictures," she said.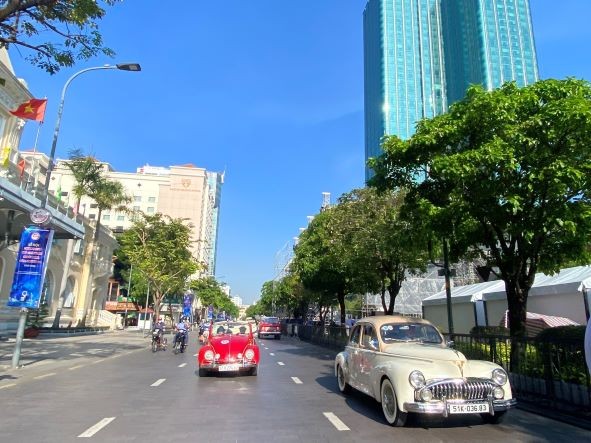 Cars are driven around Nguyen Hue street. (Photo: Cao An Bien)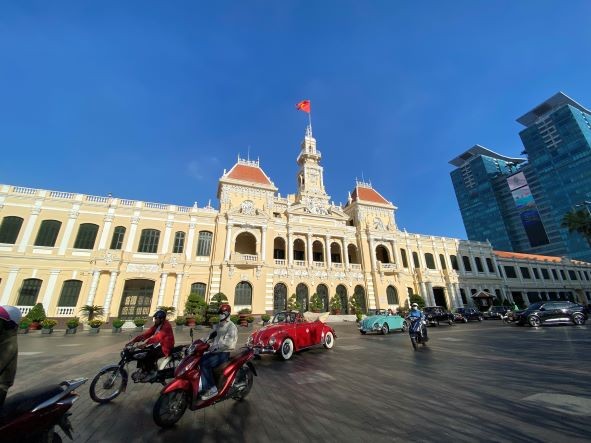 Marching through the streets bearing the landmarks of old Saigon - Ho Chi Minh City today, especially stopping at unique attractions. (Photo: Cao An Bien)
Exactly at 8:00, ten antique cars and ten motorbikes began to depart, marching through the streets bearing the landmarks of the old Saigon and the present Ho Chi Minh City. The row stopped at attractions such as the Independence Palace, Ho Chi Minh City Post Office, Notre Dame Cathedral, Ho Chi Minh City Opera House, Garage Citroen; Thien Hau pagoda…
In most roads that the row passes through, the convoy attracts the great attention of local people and tourists. Nguyen Thi Ngoc, who sells goods on Cach Mang Thang Tam Street (District 3), was very excited when seeing the convoy passing by her wares.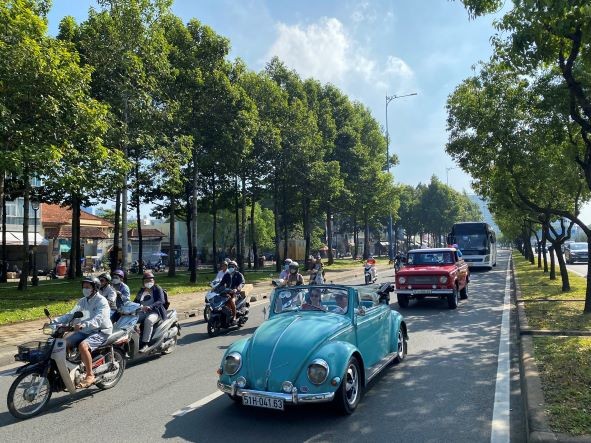 (Photo: Cao An Bien)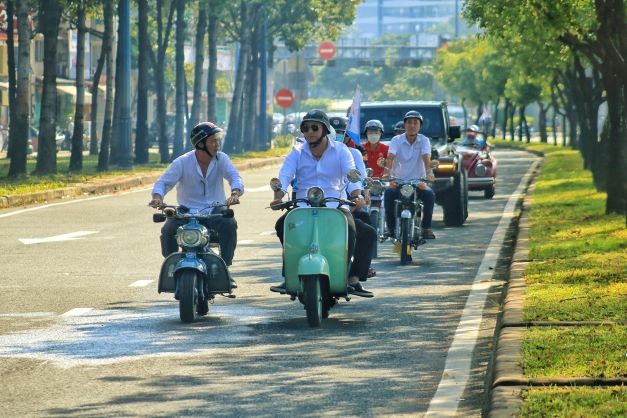 (Photo: Cao An Bien)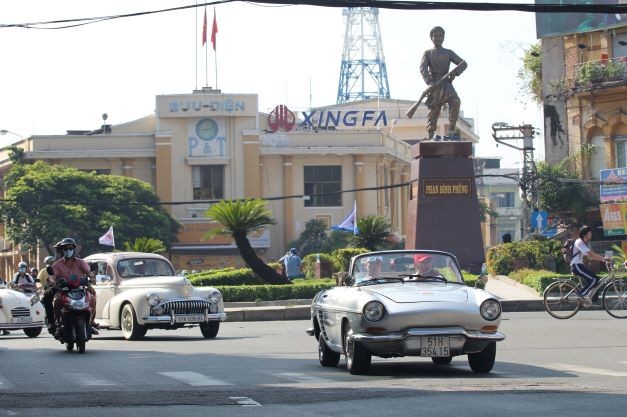 (Photo: Cao An Bien)
"Looking at the cars, I remember Saigon in the past. Interesting unique cars are not always visible, so I want to see them carefully. Although I'm not familiar with cars, I think they are rare so I'm quite curious. It must be very expensive, but I'm not sure how much one car costs," she said with a smile.
The event is in response to Vietnam Cultural Heritage Day on November 23 and the 2nd Ho Chi Minh City Tourism Week which lasts from November 5-12. It is organized by Fiditour-Vietuxtour Travel JSC in collaboration with the Saigon Special Forces Intelligence Museum Sai Gon - Gia Dinh, the Club of Children of Special Forces Intelligence Sai Gon - Gia Dinh, Fumita Company, and Saigon Antique Car Association.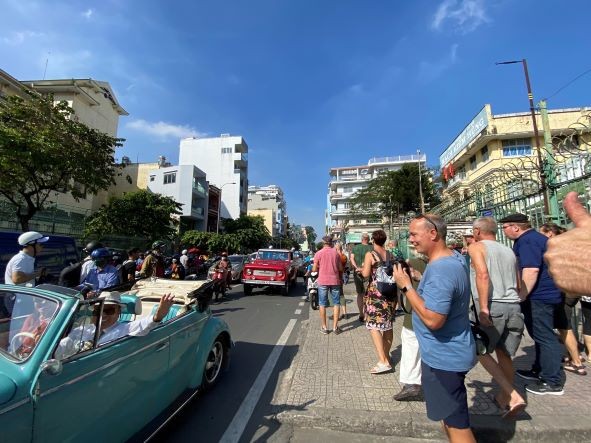 Visitors to Vietnam are excited to watch the parade. (Photo: Cao An Bien)
The 1967 Volkswagen Beelte Convertible was photographed by many people. (Photo: Cao An Bien)
Many foreigners enjoy taking pictures of antique cars on the streets of Ho Chi Minh City. (Photo: Cao An Bien)
"The program "Journey to Heritage" not only responds to Vietnam Cultural Heritage Day and Ho Chi Minh City Tourism Week but also has a special meaning in the new development stage of Fiditour – Vietluxtour. The company will continue to create new imprints and optimal values ​​for the community and customers with unique travel products and services, continuing to extend the meaning of the special product line – Saigon Special Forces Tour", said Nguyen Ngoc An, Deputy General Director of Fiditour - Vietluxtour Travel.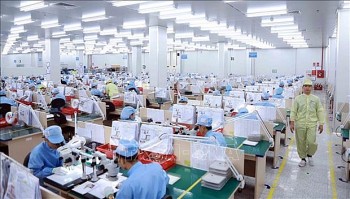 National
Vietnam News Today (Jan. 26): Vietnam - important partner of RoK; HCM City maintains growth momentum, reaps successes in 2022; Vietnam's tourism forecast to strongly rebound in five years; Many localities attract a large number of visitors during Tet.