Hollywood Stars Visit Hoa Lo Prison in Hanoi
As the schedules of Matthew McConaughey and Woody Harrelson are kept secret, their presence at Hoa Lo fascinates their local fans.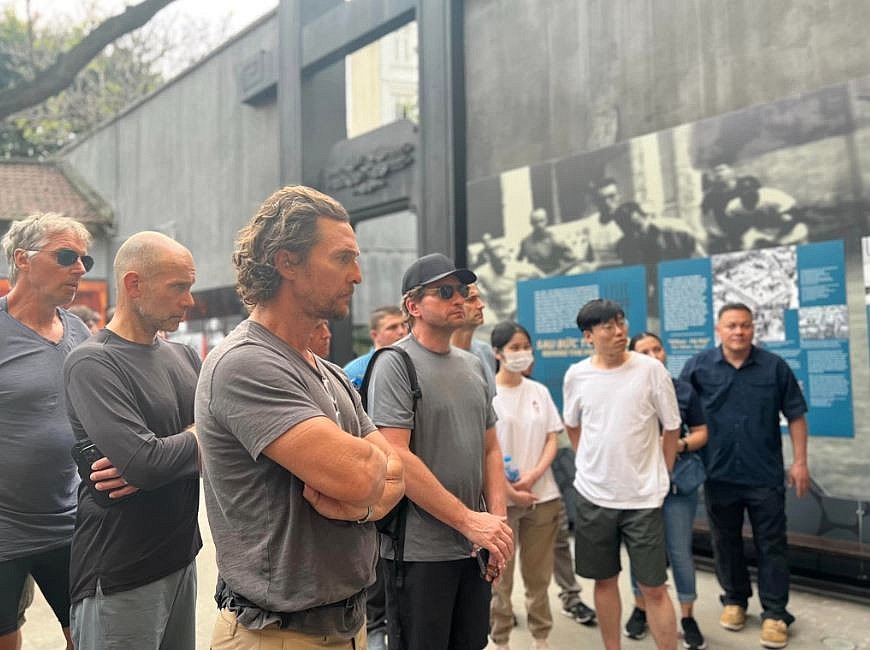 Photo: Hoa Lo Prison Relic
A delegation of US congressmen and Hollywood stars led by US Representative Dean Benson Phillips made a sudden visit to Hoa Lo Prison, also named Maison Centrale, a tourist attraction, in Hanoi on March 10.
The actors, Matthew McConaughey, Woodrow Tracy Harrelson, and David Duchovny were accompanying the delegation. The stars in casual outfit visited the site along with a delegation of US Congressmen, according to a leader of the management board of the Hoa Lo Prison Relic.
The actors made the trip on their own program without contacting the management board in advance, said Dang Van Bieu, deputy head of the management board of the relic. They toured around the site and talked openly with a group of young people present at the relic, he added.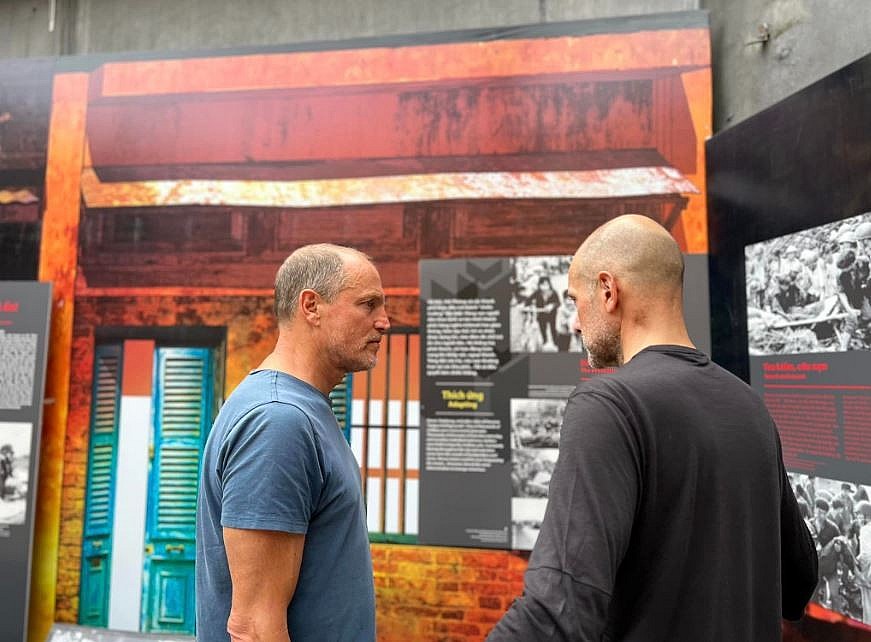 Photo: Hoa Lo Prison Relic
The actors were wearing casual clothes. They joined the group of foreign tourists, listened attentively to the presentation of the guides at the relic site, and learned historical information about this famous place.
Pictures of Hollywood stars quickly attracted attention on the fanpage of the Hoa Lo Prison Relic, and they quickly went viral.
Matthew McConaughey is no stranger to movie fans. He won an Oscar in 2014 for Best Leading Actor thanks to his role in the movie Dallas Buyers Club (two thousand and thirteen). The actor was also nominated for an Emmy in the same year for Best Actor and Best Drama Series, True Detective, which also stars Woody Harrelson.
Woody Harrelson is also a familiar face to Vietnamese audiences through many hit films such as Zombieland, No Country for Old Men, Venom, and Now You See Me. His most recent movie, Triangle Of Sadness, won the Palme d'Or at the 2022 Cannes Film Festival.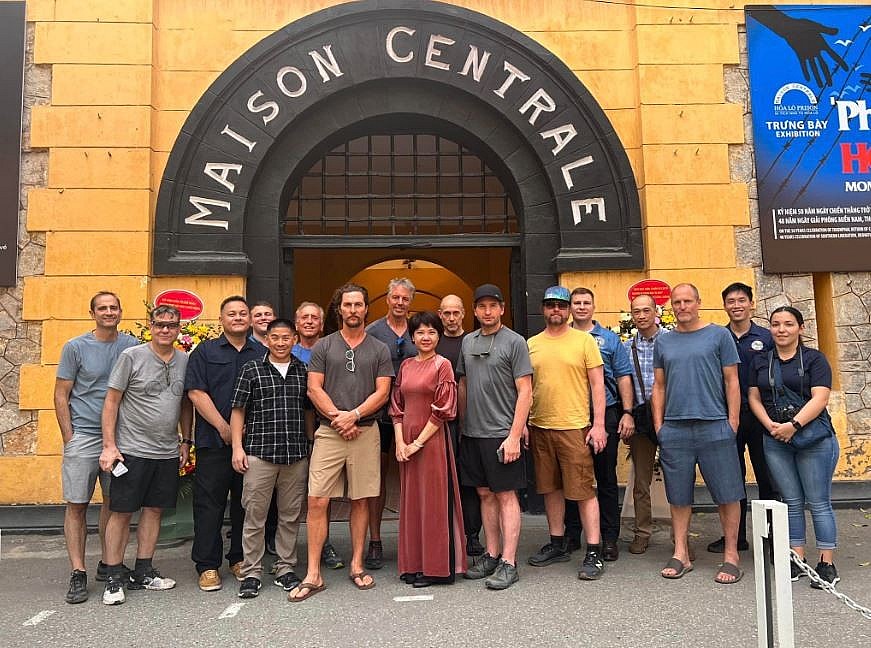 Photo: Hoa Lo Prison Relic
Located in the center of the capital, Hoa Lo Prison, aka Maison Centrale or Hanoi Hilton, is well-known as one of the most inhumane prisons with terrifying punishment in the past. Built by French colonists in 1896, the prison was used to house and torture revolutionary Vietnamese leaders. Under the name "Maison Centrale", Hoa Lo became one of the largest and the most brutal prison complexes in Indochina.
Later, Hoa Lo was used to keeping US prisoners of war (POW), who referred to it as the "Hanoi Hilton". During the 1990s, most of the prison was demolished, but a part has been kept and transformed into a museum, as one of the top Hanoi attractions today, according to VOV.