Hot steamed rice pudding - Must-try winter specialty in Hanoi
On winter days, a bowl of warm, rich rice pudding mixed with sauteed pork, shiitake, wood ear mushroom is the most suitable choice to cast away the cold weather.
Photo: Savoury Days
If traditional Vietnam's steamed rice cake (bánh đúc) is eaten cool with soy sauce to reduce the summer heat, the hot version of bánh đúc, filled with sweet fish sauce, onion, minced meat, and coriander is a perfect gift of cool seasons.
Below, Vietnamtimes present you the recipe of this fabulous dish, using nothing but familiar ingredients that can be found in any market.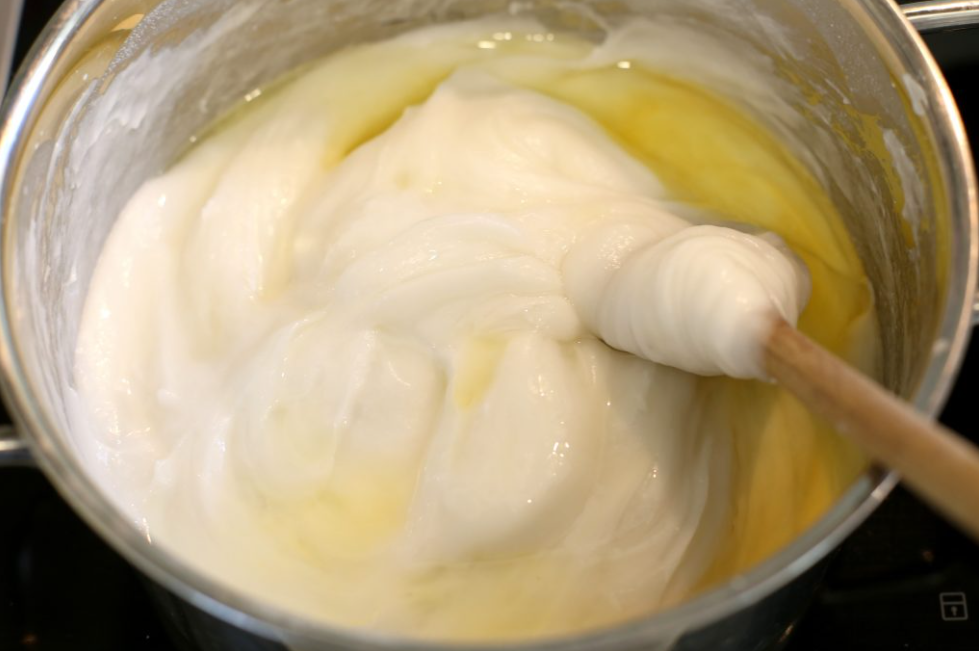 Photo: Savoury Days
Hot steamed rice pudding ingredients
Rice pudding: 125g rice flour, 125g tapioca flour, 650-700ml drinking water, 30ml cooking oil, 15 ml sesame oil (optional), 1/4 tsp salt.
Meat topping: 200gr minced pork, 4-5 shiitakes, 4 wood ear mushrooms, 1 tbsp fish sauce, 1/2 tsp salt, 1/2 tsp pepper, fine-minced onion and garlic (to taste), cooking oil
Sauce: 2 tbsp fish sauce, 2 tbsp sugar, 5 tbsp drinking water, 1/2 lime, minced garlic and chili.
Other toppings: fried tofu, fried onion, coriander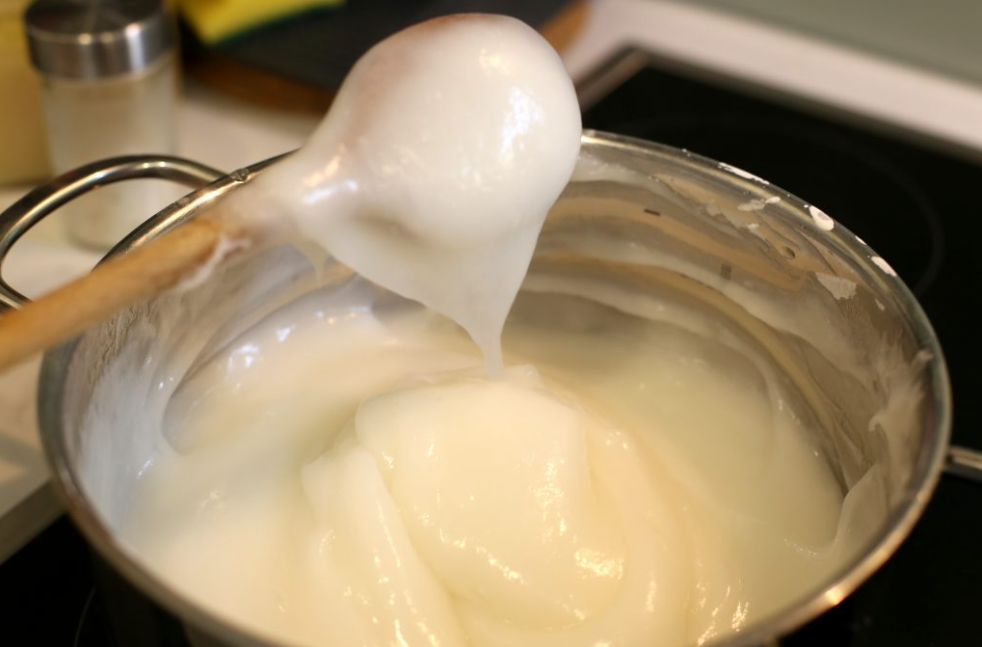 Photo: Savoury Days
Instruction to cook Hanoi's Hot steamed rice pudding
Rice pudding:
Put the rice flour, tapioca flour, a little salt, and water in a thick and large pot, and stir well to avoid clumping. Then, let the dough soak for about 1 hour to get rid of the flour smell. After soaking, remove the water and add the same amount of new water to the pot. This way, the pudding will be softer when cooked.
Put the pot of flour on medium heat and stir the flour mixture well until it becomes thick and smooth. At this point, lower the heat, add cooking oil, sesame oil, and continue stirring until the dough becomes clear, and no longer has the smell of dry flour. Turn off the heat and leave the rice pudding aside.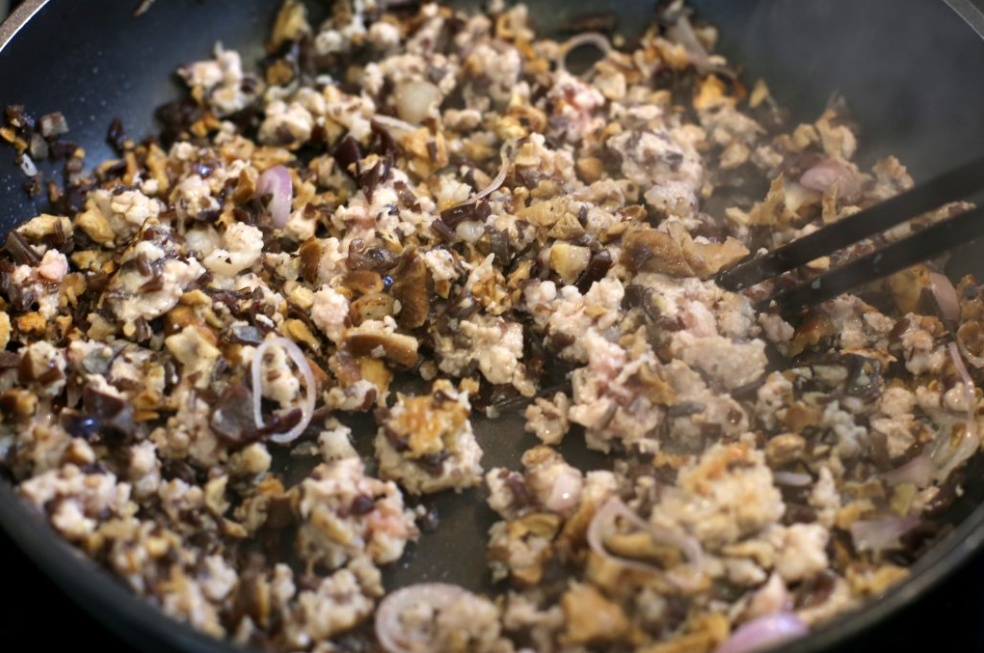 Photo: Savoury Days
Meat topping:
Marinate the minced pork with all the seasonings in the ingredients for meat topping and leave them there for about 15-30 minutes. Fry onions, garlic and then add marinated pork and sauté until well cooked. Continue to add shiitakes, wood ear mushroom, and finely stir.
Sauce:
Mix all the sauce ingredients prepared above.
Other toppings:
Fry the tofu and onion. Well wash the coriander and chop into small pieces.
Finally, put rice pudding, all toppings, and sauce in a big bowl and enjoy. This special Hanoi dish can be stored in the refrigerator for several days.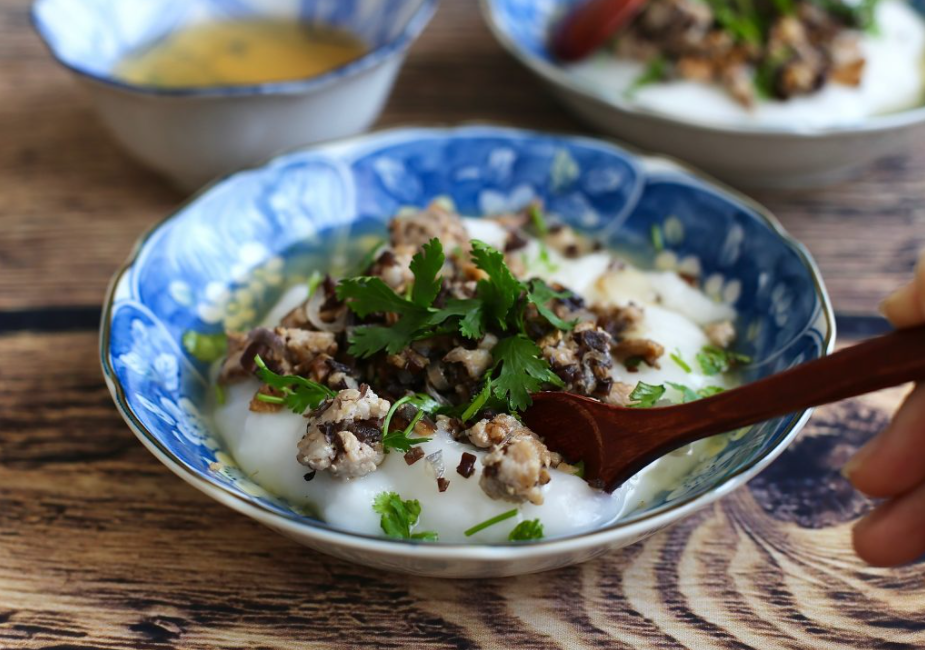 Photo: Savoury Days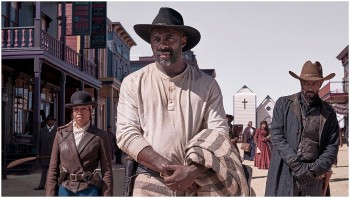 Handbook
November is coming close, and the cold outside makes us want to curl up inside our warm blanket and bing watch our favorite movies or shows. Here is the list of what is coming on Netflix in November, and some of the most expected Netflix originals for you to enjoy.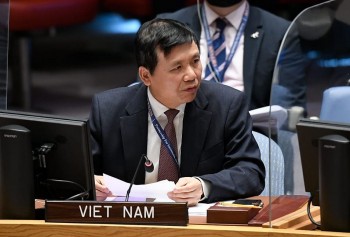 National
Vietnam welcomed the declaration of a unilateral ceasefire by the Central African Republic government at the United Nations Security Council (UNSC) meeting on October 18 on the situation in the Central African Republic.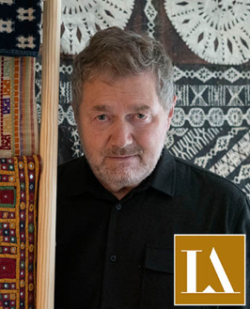 Economy
HONG KONG SAR - Media OutReach - 19 October 2021 - The DFA Awards is a flagship programme of the Hong Kong Design Centre (HKDC). It is comprised of five major awards to acknowledge leaders for their outstanding contributions to the design industry and celebrate projects at the forefront of design excellence with Asian perspectives.