Where to Get the Best Egg Coffee in HCMC
Finding the best cup of egg coffee is no picnic, but we have selected highly-recommended destinations those in search of a sweet treat.
Egg Coffee is a specialty of Northern Vietnam and is one of the must-try local delicacies in Hanoi. The frothy northern brew has achieved international fame and you can even find versions of it across the globe, even in New York.
While egg coffee is much more prevalent in Northern Vietnam, there are plenty of excellent coffee shops serving up this homeland delicacy in the south as well. Let's go on the hunt for the perfect cup of egg coffee!
Cspot Cafe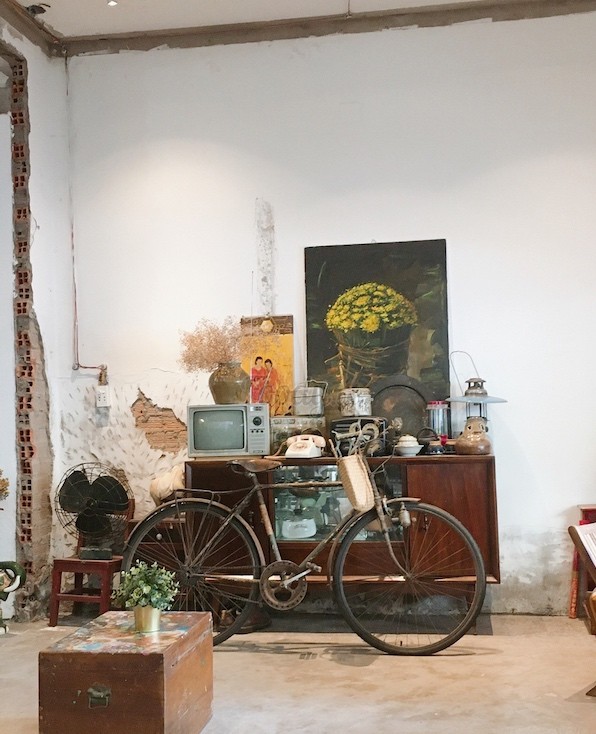 Photo: Foody
Cspot Cafe is known as "Where arts meet coffee" because it doubles as an art complex that includes a flower shop, and a studio. It is also known for having tasty egg coffee.
The airy space and rustic decoration makes the shop perfect for an escape from the busy life in HCMC. However, most of the tables and chairs here are quite small and low, so if you want to use it as a working space for a long time, it will not be ideal.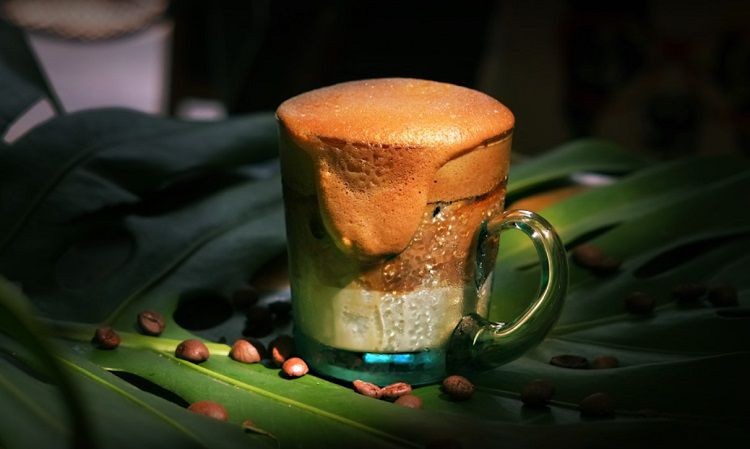 The egg cream part is smooth, sweet and fatty, but not overpowering the typical taste of coffee in Cspot's Egg coffee. Photo: Cuoi Tuan Cua Tui
There are 2 must-try special: egg coffee and mint coffee, both made locals very impressed. Egg coffee is not too sweet or bitter. The egg cream part is smooth, sweet and fatty, but not overpowering the typical taste of coffee.
In addition, the shop also has bread for breakfast and some simple lunch dishes.
Price: VND 30,000 - 50,000 (US $1.31 - 2)
Address: 30 Street 10, Thao Dien Ward, District 2
Goc Hanoi
This cute little coffee shop is tucked down an alleyway at the center of Bui Vien Street in District 1.
The egg coffee at Go Ha Noi is one of the few things that will motivate you to face the grungy backpackers hanging out around in Bui Vien.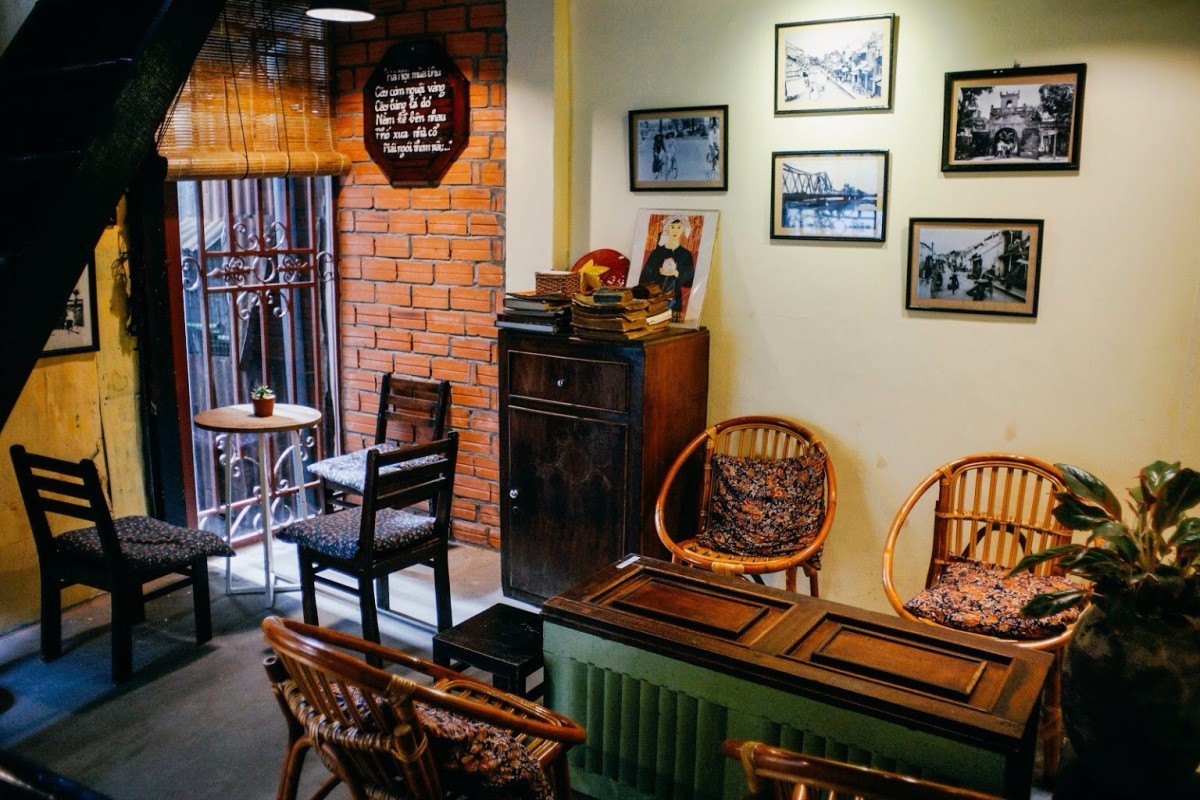 Photo: VnExpress
Goc Ha Noi consists of 3 levels. The ground floor has just enough room for the owner to take orders and prepare coffee. The two small floors above have just 6 tables in total and provide seating for maybe twenty people at maximum capacity.
The squat furnishings and Vietnamese memorabilia will make you feel like you are enjoying coffee made by your guest while sitting on a sofa in front of the TV watching soap opera with them.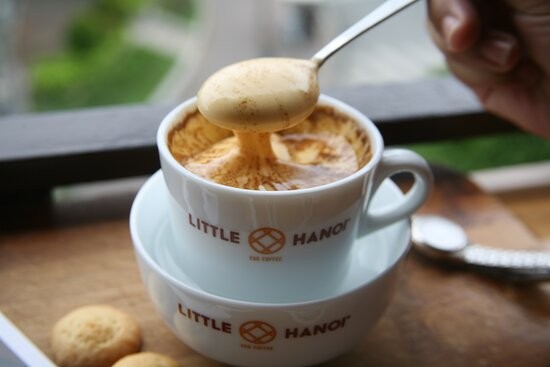 Photo: TripAdvisor
The egg coffee here is simple but delicious. And make sure you try the sugar cookies on the third floor – they're made with the leftover egg whites from all of the egg coffee being prepared at Goc Ha Noi.
Price: VND 40,000 (US $1.75)
Address: 165/3 Bui Vien, Pham Ngu Lao Ward, District 1
Okkio Cafe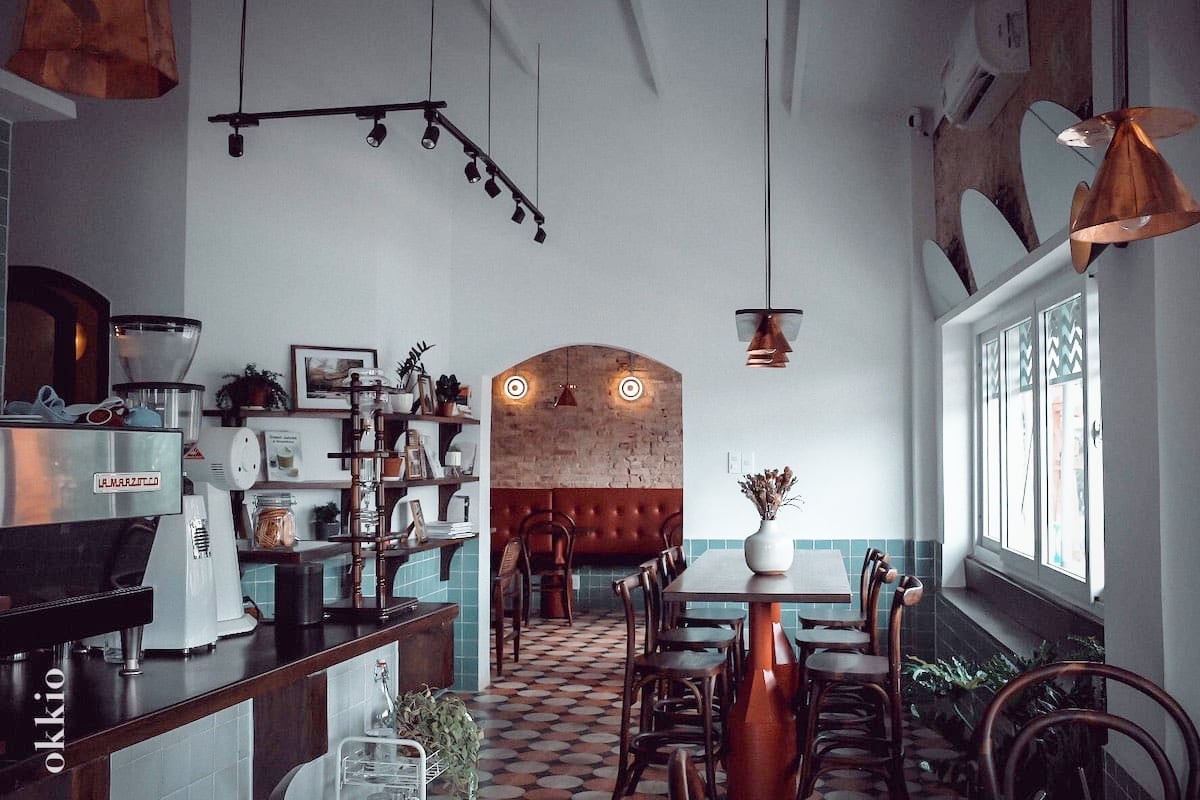 Photo: Okkio Cafe Facebook
A real hidden gem in Saigon, Okkio is located on Le Loi Street just a few hundred feet from Ben Thanh Market.
Head through the narrow red door and up the spiral staircase to the third floor. There you will find a darling coffee shop featuring a mix of exposed brick and blue tile.
Many are surprised to find the cafe is calm during all but the busiest times.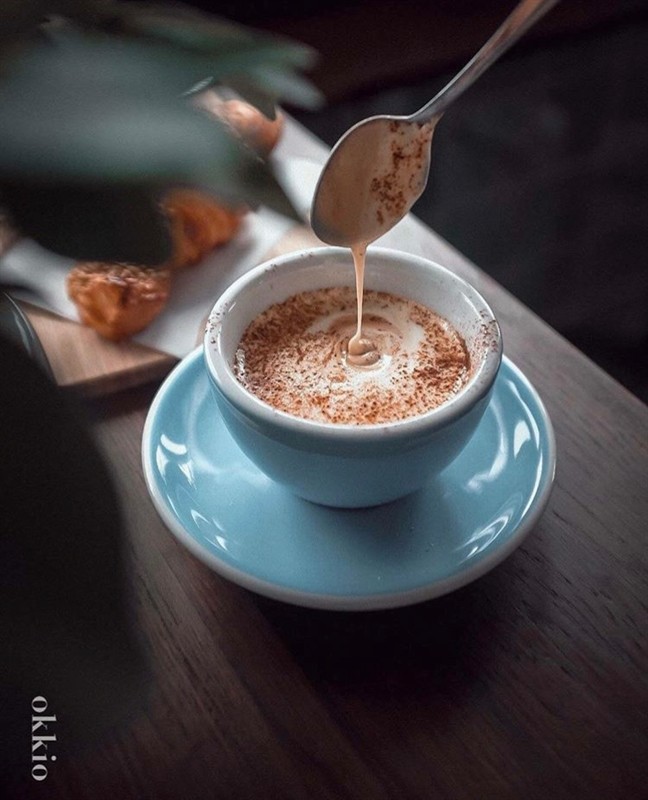 Photo: Okkio Cafe Facebook
The baristas at Okkio are friendly and their egg coffee is, without a doubt, delicious. The egg foam is rich and it has a marshmallow taste and comes with a generous sprinkling of cocoa on top!
If you're looking for egg coffee around Ben Thanh market then head to Okkio Cafe for a treat!
Price: VND 70,000 (US $3)
Address: 122 Le Loi, Ben Thanh Ward, District 1
Facts about Egg coffee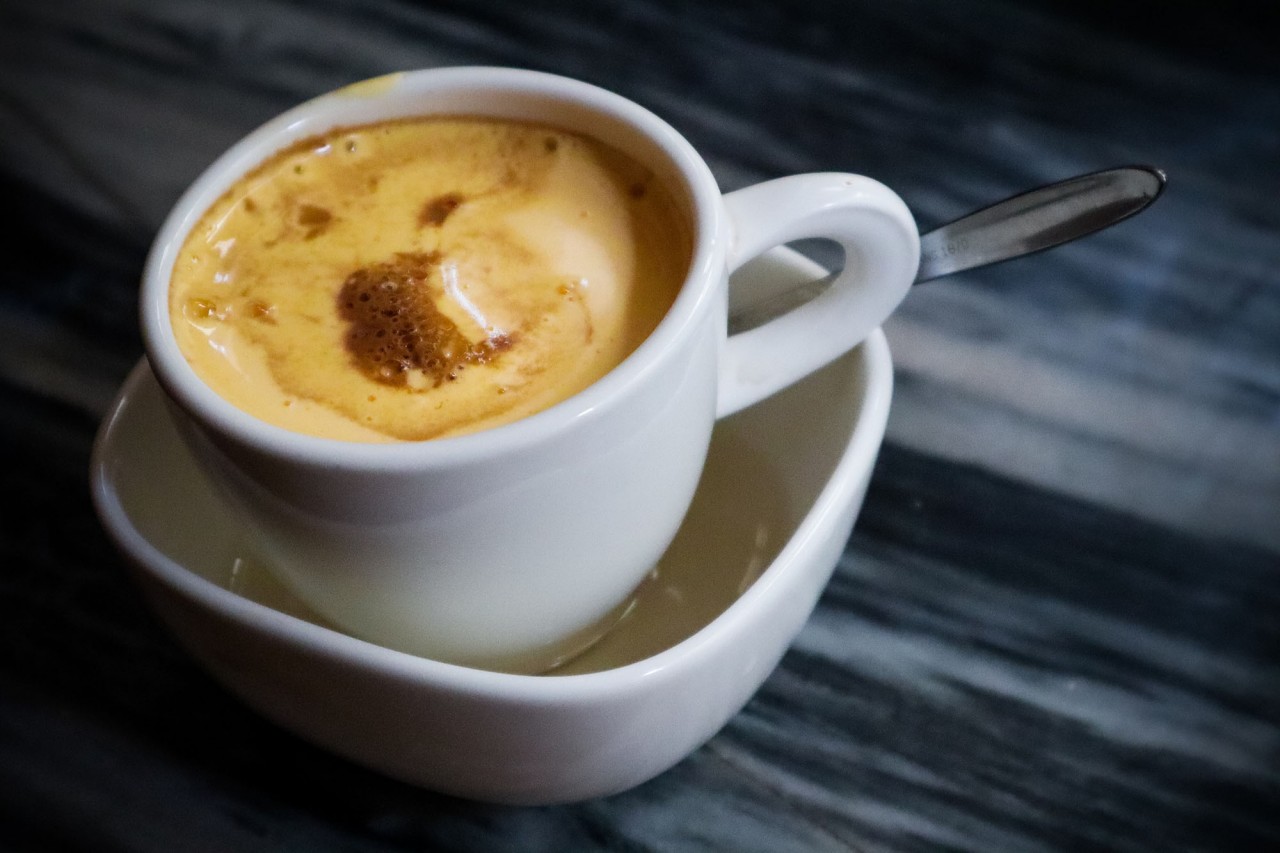 Photo: Vietcetera
Egg coffee was first invented by Nguyen Van Giang in 1946 at the onset of the First Indochina War (known in Vietnam as the French War).
Giang was working at the Sofitel Legend Metropole Hotel and there was a shortage of milk in Hanoi. Looking for a substitute to add to the coffee for the hotel's guests he decided to whip up some egg yolks.
Giang's first experiment was a bit, well, eggy. But over time he continued to adjust and perfect the recipe adding sugar, condensed milk, and even Laughing Cow cheese (according to some sources). He finally opened his own coffee shop in Hanoi which remains a required-stop for any egg coffee aficionados visiting Northern Vietnam.
These days, the recipe for egg coffee has been copied, tweaked, and modified by cafes all over Vietnam in both the North and the South.