How To Watch Champions League in the USA: TV Channels, Live Streams
If you are working and living in America, and want to catch up with the latest matches of Champions League 2021/22, keep reading the article below for detailed guide on how to watch and live stream all the matches in the country.
The competition kicks off with a group stage that will whittle the field down to 16 teams which advance to the knockout rounds consisting of two-leg, home-and-home series. The club that scores the most goals over the course of the two games advances to the next round. A new twist is that away goals will not be a tiebreaker beginning with the 2021-22 European season. The UEFA Champions League final is a single match played at a neutral venue.
In its present format, the Champions League begins in late June with a preliminary round, three qualifying rounds and a play-off round, all played over two legs. The six surviving teams enter the group stage, joining 26 teams qualified in advance. The 32 teams are drawn into eight groups of four teams and play each other in a double round-robin system. The eight group winners and eight runners-up proceed to the knockout phase that culminates with the final match in late May or early June. The winner of the Champions League qualifies for the following year's Champions League, the UEFA Super Cup and the FIFA Club World Cup. Spanish clubs have the highest number of victories (18 wins), followed by England (14 wins) and Italy (12 wins). England has the largest number of winning teams, with five clubs having won the title. The competition has been won by 22 clubs, 13 of which have won it more than once and eight successfully defended their title. Real Madrid is the most successful club in the tournament's history, having won it 13 times, including its first five seasons and also three in a row from 2016 to 2018. Bayern Munich remains to be the only club to have won all of their matches in a single tournament en route to their cup victory in 2019–2020 season. Chelsea are the reigning champions, having beaten Manchester City 1–0 in the 2021 final.
How to live stream Champions League 2021/22 in USA via Paramount Plus
Photo: Major League Soccer
This season's Champions League will run from September 14th, 2021, to May 28th, 2022. CBS owns the TV rights and will be streaming the majority of the 125 games live on Paramount+. CBS Sports Network will broadcast select games throughout the season. Univision Deportes own the Spanish language rights.
In the tail-end of 2019, the Viacom-CBS merger fused the power of Paramount Pictures and the TV talents of CBS, creating a single media powerhouse, ViacomCBS. It was just like when Disney acquired Fox but nowhere near as exciting. With their powers combined, the Viacom and CBS partnership came to a climax when the company revealed its new streaming service, Paramount Plus, revealing a teaser for the service during this year's Super Bowl.
How much does Paramount Plus cost?
Paramount+ offers a $4.99 a month plan called Essential that allows you to stream with limited commercial interruptions. You can save 16% with an annual plan for $49.99/year (the Essential plan does NOT include your local live CBS station).
Paramount+ also offers a $9.99 a month plan called Premium that allows you to stream with no ads. You can save 16% with an annual plan for $99.99/year (the Premium plan does include access to your local live CBS station).
You can cancel anytime.
Paramount+ also shows Soccer from Serie A, Coppa Italia, Supercoppa Italiana, Europe League, Europa Conference League, Argentina Primera Division, Brazil Campeonato Brasileirão Série A, National Women's Soccer League (NWSL), and CONCACAF.
How many devices can I stream Paramount Plus on?
Each Paramount Plus subscription allows for three simultaneous streams at once. That means you and two other family members can stream Paramount Plus at the same time without any issues.
Paramount Plus is available to stream on all the usual suspects, like desktop via supported web browsers and smartphones and tablets via the iOS and Android apps but there are a few Australia-specific streaming devices in the mix too. Here's the complete list of compatible devices for Paramount Plus in Australia:
Desktop (web)
iPhone and iPads via iOS app (iOS 10 and iOS11+)
Apple TV Gen 4 and Gen 5 (4K)
Android app (smartphone and tablet)
Compatible Android TV devices
Chromecast
Fetch TV
Telstra TV
How to watch Champions League 2021/22 in USA via fuboTV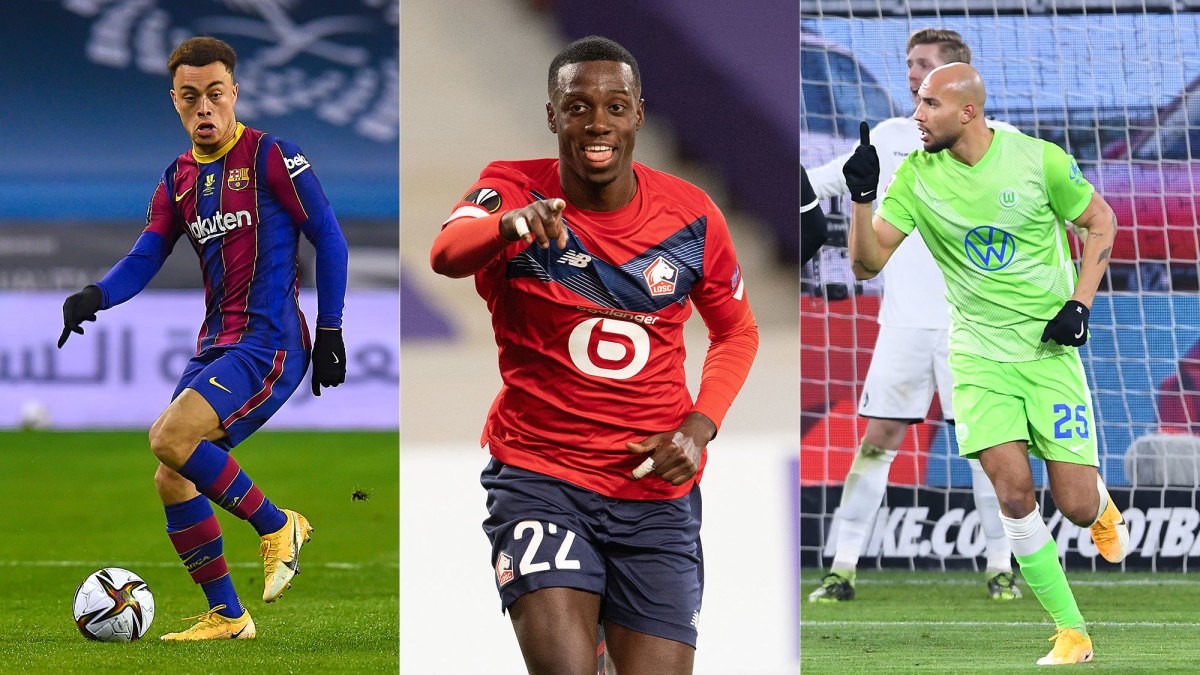 Photo: Sports Illustrated
FuboTV is another multichannel video programming distributor. But it's not just another multichannel video programming distributor.
Sure, it's got a lineup of channels that you can put up against any other comparable plan on any other service. And it's got the add-on features you look for in this sort of thing. But Fubo TV also has a pretty big leg up on the competition: It streams sports (not all sports, but some sports) in 4K resolution.
Fubo TV still has those two sets of channels, which you can find below. But it now has four plans from which you'll choose when you sign up for service.
Here's how things break down for FuboTV in 2021:
Starter: $64.99 a month for 111 channels, 250 hours of cloud-based DVR, and three streams at once.
Pro: $69.99 a month for 111 channels, 1,000 hours of cloud-based DVR and up to 10 streams at once.
Elite: $79.99 a month for 156 channels, Fubo Extra, 1,000 hours of cloud-based DVR, and up to 10 streams at once.
Latino Quarterly: $33 a month for 32 Spanish-language channels, 250 hours of cloud DVR, and three streams at once.
Some of Fubo TV's plans come with a free one-week trial.
How to subscribe to Fubo TV
In your favorite web browser, hit up www.fubo.tv
Click the "Start Free Trial" button.
Enter your email address and create a strong, unique password. (Or use the single-sign-on option.)
Pick your package of choice and click "Start Free Trial."
Choose your add-ons and any extra packages.
Click the "Continue to Last Step" button.
Enter your payment information.
Click "Start Watching Fubo TV."
FuboTV is available via the web; for Android and iOS; and the Amazon Fire TV, Android TV, Apple TV, Chromecast, and Roku media streaming devices. Game consoles are not natively supported. You can try the service with a free seven-day trial on any platform, but this option requires a credit card.
FuboTV is available primarily in the US, but it does have specific, limited plans for customers in Canada and Spain. You can view the list of available channels for both those plans via fuboTV's help center.
To stream 4K content your device must support that resolution (and potentially HDR10 as well) and your internet speeds must be at least 25Mbps (download). The company's list of compatible devices includes the Apple TV 4K, Chromecast Ultra, FireTV 4K, FireTV Cube, Roku (Premier, Premier+, Ultra), and select Android phones. Read fuboTV's 4K guide for the complete rundown of requirements. Note that you can't currently record events that broadcast in 4K.
How to watch Champions League 2021/22 in USA via Univision (Spanish-language TV)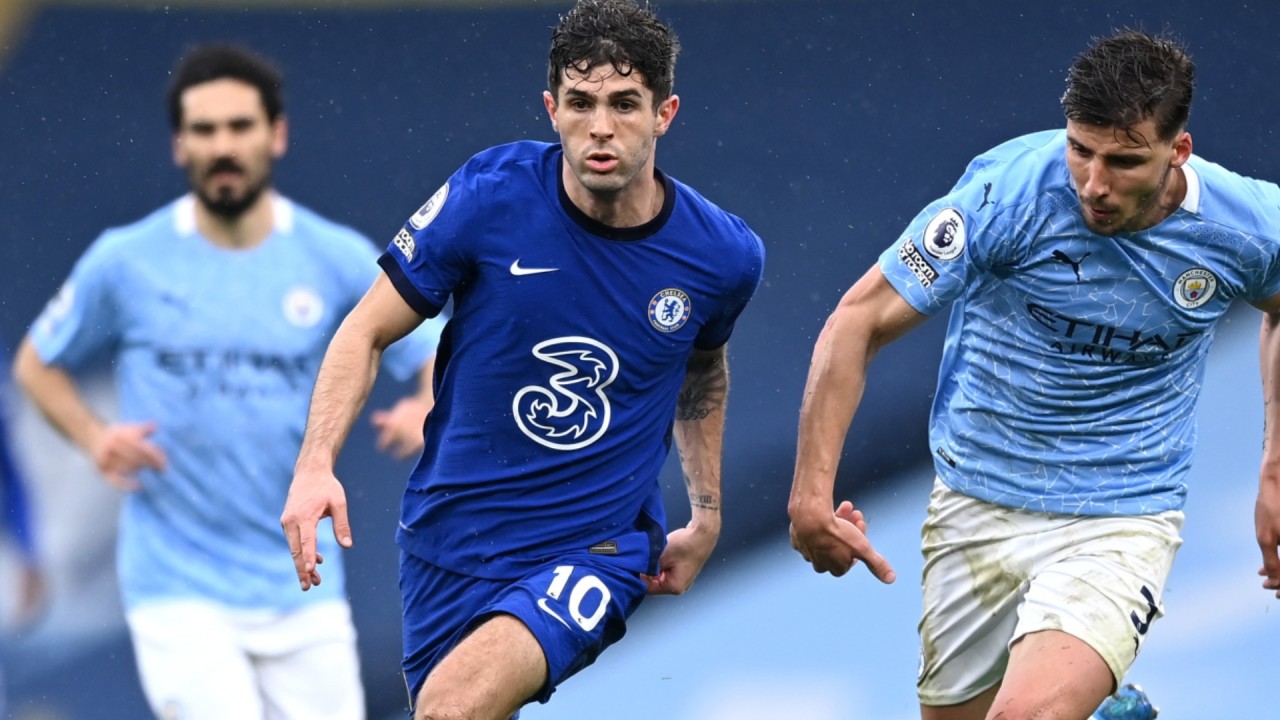 Photo: Getty Images
Univision is an American Spanish-language free-to-air television network owned by Univision Communications. It is the United States' largest provider of Spanish-language content. The network's programming is aimed at the Latino public and includes telenovelas and other drama series, sports, sitcoms, reality and variety series, news programming, and imported Spanish-language feature films. Univision is headquartered in Midtown Manhattan, New York City, and has its major studios, production facilities, and business operations based in Doral, Florida (near Miami).
iPhone, iPad, and iPod touch – Open the App Store app on your iOS device and search for Univision. Once found, tap Univision NOW and then tap Get. Click Here on your iPhone or iPad to download the app. Android phone, tablet, or TV: On your Android device, open the Play Store app and search for UNIVISION NOW.
Quick Look: Univision NOW allows subscribers to stream the live cable feeds of the American Spanish language networks Univision and UniMás. Viewers can subscribe directly, with no cable or satellite TV subscription needed. FEES: $5.99/month or $49.99/year after 7-day free trial.
Univision Now costs $5.99 per month or $59.99 per year and allows for live viewing of the Univision and UniMas broadcast networks and some on-demand access.
UEFA Champions League 2021-2022: Tournament Format
The 2021-2022 edition of the UEFA Champions League returns with a familiar format and one major new twist.
As usual, the tournament starts out with a group stage (eight groups of four teams each), and only the top two finishers in each group advance to the Round of 16 that kicks off in February 2022. Two-leg, aggregate-goal knockout rounds are played the rest of the way through to the single game final that will be held on May 28, 2022 in Russia.
Group Stage: Sept. 14-15, Sept. 28-29, Oct. 19-20, Nov. 2-3, Nov. 23-24, Dec. 7-8
Round of 16: Feb. 15-16, March 8-9 / Feb. 22-23, March 15-16
Quarterfinals: April 5-6, April 12-13
Semifinals: April 26-27, May 3-4
Final: May 28, 2022 (St. Petersburg, Russia)
No away goals tiebreaker
Here's that twist: For the first time since 1965, there will be no away goals tiebreaker used in the knockout rounds of UEFA competitions, including the Champions League, after it was abolished in June 2021.
Series that are tied on aggregate goals after the conclusion of the second leg will go straight to extra time and, if necessary, a penalty-kick shootout.