How To Watch Premier League 2021/22 in Philippines: Live Online, TV Channel, Stream
If you are a football fan and live in Philippines, but you have no idea where to watch the game, please check out this article on how to watch Premier League from Philippines via TV channels, live stream, live online!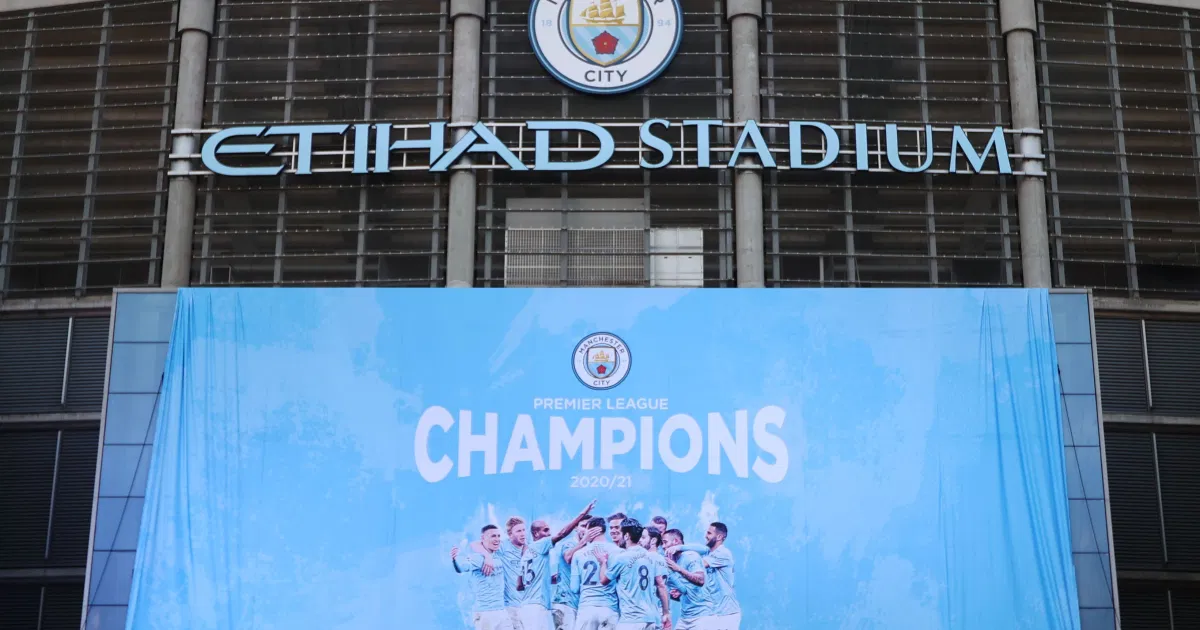 Photo: Reuters
Premier League fixtures are gearing up to return to our TV screens this August. The full list of Premier League TV schedules, link online for the 2021/22 season featuring dates, times, TV channel details for every matches.
Brentford and Arsenal kick off the campaign on Friday 13th hoping to avoid a horror start before the rest of the teams get to work on Saturday.
Opening Day: Manchester City will be determined to cling onto their title but face a hefty challenge from Liverpool and Manchester United, both of whom have strengthened this summer.
Premier League fixtures on TV are shown on Sky Sports, BT Sport and Amazon Prime Video with 200 games shown live each season. Sky Sports broadcast 128 Premier League TV fixtures exclusively live, BT Sport show 52 matches and Amazon Prime show 20 live games.
Watch LIVE Premier League from Philippines on Premier Football Channel
Football fans in the country have more reasons to celebrate as a new channel kicks off on Philippine cable. Premier Football is dedicated to football fans and enthusiasts where you can catch the Premier League exclusively this September, along with other famed football brands in the world.
Owned and operated by TAP Digital Media Ventures Corp. (TAP DMV), the 24/7 network dedicated to football will feature world-class titles such as the English Premier League (EPL), Scottish Premiership, Eredivisie, DFB-Pokal, Chinese Super League, Barça TV and Juventus TV.
Premier Football is available ala carte on Sky Cable, Cignal and Air Cable for Central and South Luzon.
As an additional treat for fans, Premier Football will be available on free linear streaming for a limited time only on all its social media platforms. To enjoy the channel's scheduled free access, and to get updates and news on EPL and other football news, follow them @PremierFootballPH (Premier Football PH) on Facebook, Instagram, Twitter and YouTube.
Live stream Premier League in Philippines via BeIN Sports Philippines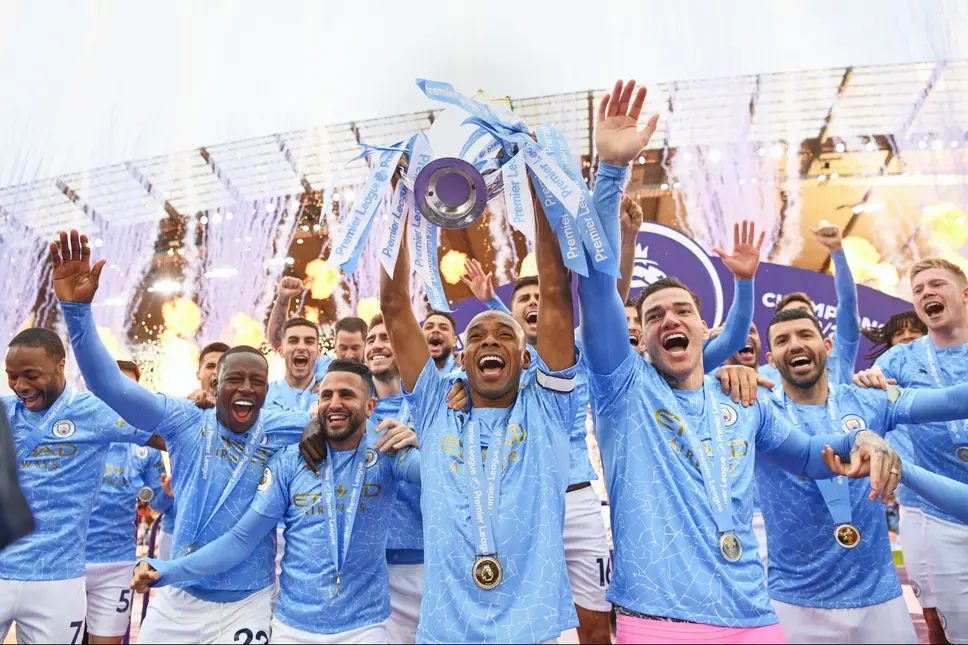 Photo: Getty Images
beIN Sports is a global network of sports channels owned and operated by the Qatari media group beIN. It has played a major role in the increased commercialization of Qatari sports. Its chairman is Nasser Al-Khelaifi, and its CEO is Yousef Obaidly.
beIN Sports is the dominant television sports channel in the MENA region. It also operates channels in France, United States, Canada, Australia, New Zealand, Turkey, Hong Kong, Singapore, Brunei, Malaysia, Indonesia, Philippines and Thailand.
In Indonesia, beIN Sports holds the rights to broadcast La Liga, Ligue 1, Serie A (2013–2016, return in 2018), Süper Lig (2017–18 until 2021–22), A-League (starts 2017–18 season), FFA Cup (starts 2017 season), CAF World Cup Qualifiers, Major League Soccer (MLS), and more. In Malaysia, beIN Sports offers comprehensive coverage of European Football Leagues including La Liga, Ligue 1 and more.
beIN Sports is a must-have channel for Soccer Fans, but beIN Sports isn't only for soccer fans they also broadcast international rugby, superbike, handball boxing, and more. If you want to watch beIN Sports Online, it is only available on the following three live streaming services:
beIN Sports On Sling TV
Sling TV is easily the most affordable option for beIN sports. Sling TV offers live beIN Sports, beIN Sports La Liga, and beIN Sports Connect in their $10 per month World Sports package. They offer a 1 Week Free Trial. You can also get a Year of World Sports for only $60 (%50 off). Here are the details on Slings World Sports package:
Price: $10 per month
Channels: beIN Sports, beIN Sports Connect, beIN LaLiga, Willow, Willow Xtra, Outside TV and Nautical Channel
DVR: Comes with 50 hours of cloud storage. You can upgrade to 250 hours of storage for an additional $5 per month with the "DVR Plus" add-on.
beIN Sports on FuboTV
FuboTV originally started as a streaming service catered to soccer fans before expanding their channel roster to compete with the top live streaming service. However, they haven't forgotten their roots and still carry beIN Sports, beIN Sports en Español, beIN Sports La Liga, and beIN Sports Connect in their starter package for $64.99 per month, but offer a 1-week free trial for you to try. The starter package includes:
Live channels like AMC, A&E, USA, and more
Live local CBS, FOX, and NBC in many markets
some live events in 4K resolution
a cloud DVR
Watch Premier League in Philippines using VPN to live stream
If you're living or traveling in the Philippines, it's worth using a VPN so that you can access geo-blocked content such as Netflix US and Hulu while enjoying a secure internet connection.
With a VPN you'll be able to easily access content from all over the world and browse the internet anonymously, keeping you safe from prying eyes.
This is especially important since the passing of the Cybercrime Prevention Act in the Philippines in 2012. This law widened government surveillance powers and led to an increase in online libel charges.
Some VPNs also have servers within the Philippines itself. These allow you to access location-dependent services in the country, even when you're traveling abroad.
I've tested dozens of different VPNs that can be used in the Philippines, and narrowed the selection down to 3 top options. My number one choice is ExpressVPN, which delivers an excellent blend of security, speed, and ease of use. Each of the other 2 suits a slightly different audience though, so keep reading to find the perfect VPN for you.
Here's a quick look at the top 3 VPNs for the Philippines:
ExpressVPN: ExpressVPN has Filipino servers, and lets you stream content at lightning-fast speeds.
CyberGhost VPN: A 45-day money-back guarantee gives you plenty of time to try this excellent VPN before you buy.
Private Internet Access: Use up to 10 devices at once, and gain access to a massive selection of servers.
Premier League 2021-22 fixtures
Below you'll find a list of upcoming fixtures, updated throughout the 2021-22 season. You'll find the local kick-off time, as well as where you need to head to watch each match.
Note: NBC and Peacock are showing every single match in the US, but not all games are televised in the UK. If scheduling info is missing, it will be updated once it becomes available.
Friday 13 August
Brentford vs Arsenal - 7:30 am EST on NBCSN / 12:30 pm BST on Sky Sports
Saturday 14 August
Manchester United vs Leeds - 7:30 am EST on NBCSN / 12:30 pm BST on BT Sport 1 HD & BT Sport Ultimate
Burnley vs Brighton - 10:00 am EST on Peacock Premium / 3:00 pm BST
Chelsea vs Crystal Palace - 10:00 am EST on Peacock Premium / 3:00 pm BST
Everton vs Southampton - 10:00 am EST on Peacock Premium / 3:00 pm BST
Leicester vs Wolves - 10:00 am EST on NBCSN / 3:00 pm BST
Watford vs Aston Villa - 10:00 am EST on Peacock Premium/ 3:00 pm BST
Norwich City vs Liverpool - 12:30 pm EST on NBC / 5:30 pm BST on Sky Sports
Sunday 15 August
Newcastle United vs West Ham - 9:00 am EST on NBCSN / 2:00 pm BST on Sky Sports
Tottenham Hotspur vs Manchester City - 11:30 am EST on NBCSN / 4:30 pm BST on Sky Sports
Saturday 21 August
Liverpool vs Burnley - 7:30 am EST on Peacock Premium / 12:30 pm BST on BT Sport 1 HD & BT Sport Ultimate
Aston Villa vs Newcastle United - 10:00 am EST on CNBC / 3:00 pm BST
Crystal Palace vs Brentford - 10:00 am EST on Peacock Premium / 3:00 pm BST
Leeds vs Everton - 10:00 am EST on Peacock Premium / 3:00 pm BST
Manchester City vs Norwich - 10:00 am EST on NBCSN / 3:00 pm BST
Brighton vs Watford - 12:30 pm EST on NBC/ 5:30 pm BST on Sky Sports
Sunday 22 August
Southampton vs Manchester United - 9:00 am EST on Peacock Premium / 2:00 pm BST on Sky Sports
Wolves vs Tottenham Hotspur - 9:00 am EST on NBCSN / 2:00 pm BST
Arsenal vs Chelsea - 11:30 am EST on NBCSN / 4:30 pm BST on Sky Sports
Monday 23 August
West Ham vs Leicester City - 3:00 pm EST on NBCSN / 8:00 pm BST on Sky Sports
Saturday 28 August
Manchester City vs Arsenal - 7:30 am EST on Peacock Premium / 12:30 pm BST
Aston Villa vs Brentford - 10:00 am EST on Peacock Premium / 3:00 pm BST
Brighton vs Everton - 10:00 am EST on NBCSN / 3:00 pm BST
Newcastle United vs Southampton - 10:00 am EST on Peacock Premium / 3:00 pm BST
Norwich vs Leicester City - 10:00 am EST on Peacock Premium / 3:00 pm BST
West Ham vs Crystal Palace - 10:00 am EST on Peacock Premium / 3:00 pm BST
Liverpool vs Chelsea - 12:30 pm EST on NBC / 5:30 pm BST on Sky Sports
Sunday 29 August
Burnley vs Leeds - 9:00 am EST on NBCSN / 2:00 pm BST on Sky Sports
Tottenham Hotspur vs Watford - 9:00 am EST on Peacock Premium / 2:00 pm BST
Wolves vs Manchester United - 11:30 am EST / 4:30 pm BST on Sky Sports
Saturday 11 September
Crystal Palace vs Tottenham Spurs - 7:30 am EST / 12:30 pm BST on BT Sport
Arsenal vs Norwich - 10:00 am EST / 3:00 pm BST
Brentford vs Brighton - 10:00 am EST / 3:00 pm BST
Leicester City vs Manchester City- 10:00 am EST / 3:00 pm BST
Manchester United vs Newcastle United - 10:00 am EST / 3:00 pm BST
Southampton vs West Ham - 10:00 am EST / 3:00 pm BST
Watford vs Wolves - 10:00 am EST / 3:00 pm BST
Chelsea vs Aston Villa - 12:30 pm EST / 5:30 pm BST on Sky Sports
Sunday 12 September
Leeds vs Liverpool - 11:30 am EST / 4:30 pm BST on Sky Sports
Monday 13 September
Everton vs Burnely - 3:00 pm EST / 8:00 pm BST on Sky Sports
Friday 17 September
Newcastle United vs Leeds - 3:00 pm EST / 8:00 pm BST on Sky Sports
Saturday 18 September
Wolves vs Brentford - 7:30 am EST / 12:30 pm BST on BT Sport
Burnley vs Arsenal - 10:00 am EST / 3:00 pm BST
Liverpool vs Crystal Palace - 10:00 am EST / 3:00 pm BST
Manchester City vs Southampton - 10:00 am EST / 3:00 pm BST
Norwich vs Watford - 10:00 am EST / 3:00 pm BST
Aston Villa vs Everton - 12:30 pm EST / 5:30 pm BST on Sky Sports
Sunday 19 September
Brighton vs Leicester City - 9:00 am EST / 2:00 pm BST
West Ham vs Manchester United - 9:00 am EST / 2:00 pm BST on Sky Sports
Tottenham Hotspur vs Chelsea - 11:30 am EST / 4:30 pm BST on Sky Sports
Saturday 25 September
Chelsea vs Manchester City - 7:30 am EST / 12:30 pm BST on BT Sport
Everton vs Norwich - 10:00 am EST / 3:00 pm BST
Leeds vs West Ham - 10:00 am EST / 3:00 pm BST
Leicester City vs Burnley - 10:00 am EST / 3:00 pm BST
Manchester United vs Aston Villa - 10:00 am EST / 3:00 pm BST
Watford vs Newcastle United - 10:00 am EST / 3:00 pm BST
Brentford vs Liverpool - 12:30 pm EST / 5:30 pm BST on Sky Sports
Sunday 26 September
Southampton vs Wolves - 9:00 am EST / 2:00 pm BST on Sky Sports
Arsenal vs Tottenham Hotspur - 11:30 am EST / 4:30 pm BST on Sky Sports
Monday 27 September
Crystal Palace vs Brighton - 3:00 pm EST / 8:00 pm BST