How To Watch ESPN in Vietnam: Live Online and Stream For Free
ESPN is one of the biggest broadcasting system in U.S, and is also famous for streaming sport events. Here is how you can watch ESPN in Vietnam without the fear of encountering geo restrictions.
Are you are looking for a way to unblock ESPN in Vietnam? Great, you have landed in the right place. In this article, we are highlighting three best ways how to watch ESPN in Vietnam. Moreover, you will find out what is espn.com and why it is not working in Vietnam. Also, you will learn how to connect to the US proxy server for ESPN and get American IP, so you can access espn.com outside the US.
What is ESPN?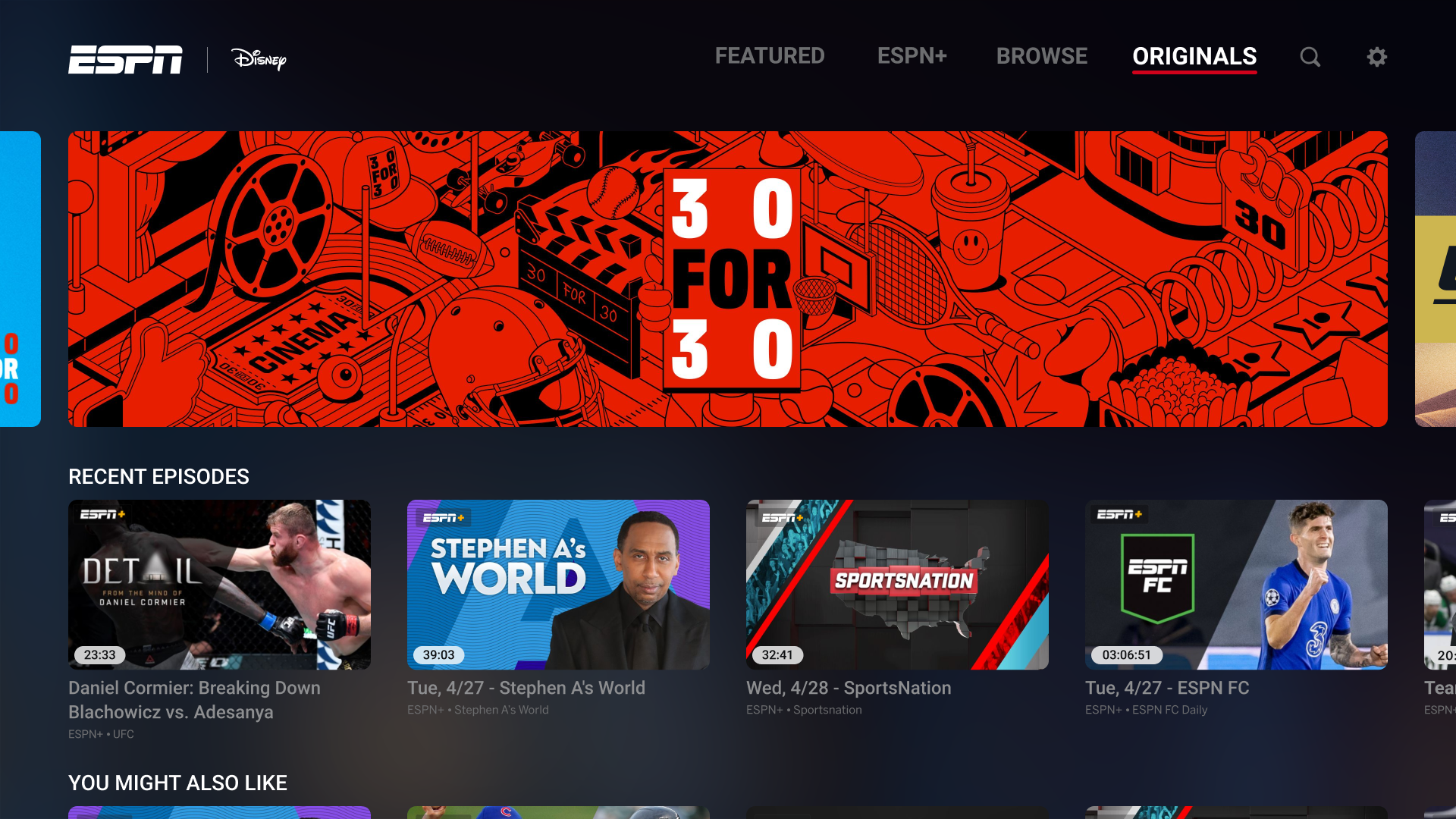 Photo: Amazon
ESPN (originally an initialism for Entertainment and Sports Programming Network) is an American multinational basic cable sports channel owned by ESPN Inc., owned jointly by The Walt Disney Company (80%) and Hearst Communications (20%). The company was founded in 1979 by Bill Rasmussen along with his son Scott Rasmussen and Ed Egan.
ESPN broadcasts primarily from studio facilities located in Bristol, Connecticut. The network also operates offices in Miami, New York City, Seattle, Charlotte, and Los Angeles. James Pitaro currently serves as chairman of ESPN, a position he has held since March 5, 2018, following the resignation of John Skipper on December 18, 2017. While ESPN is one of the most successful sports networks, there has been criticism of ESPN. This includes accusations of biased coverage, conflict of interest, and controversies with individual broadcasters and analysts.
ESPN headquarters in Bristol, Connecticut
As of September 2018, ESPN is available to approximately 86 million television households (93.2% of households with pay television) in the United States.
Why You Need a VPN to Watch ESPN Live in Vietnam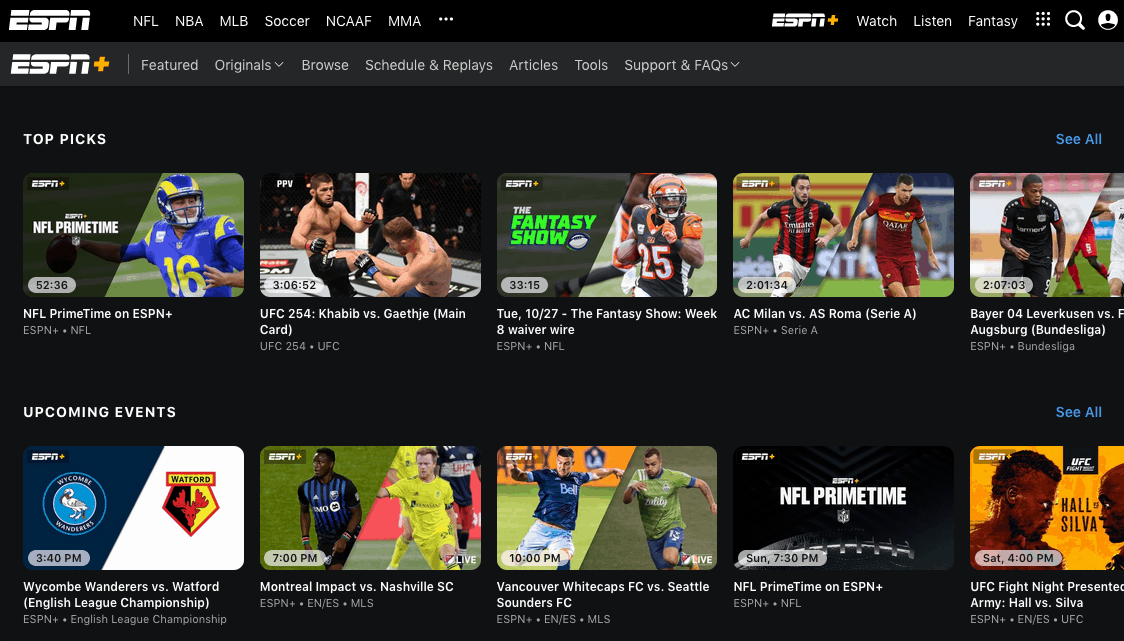 Photo: CordCutting
ESPN is offered in many countries around the world. But some of the most sought out live sports content is only available on the US channel. And even in the US, there are regional blackouts that prevent people in certain US locations from watching live games. So, if you are located outside the US (and sometimes even inside) you need a VPN to access this specific branch of the network.
A VPN is designed to bypass geo-restrictions put in place by many streaming services due to licensing obligations. It will block your actual location and make it look like you're using the internet in another one. So if you connect your VPN to a server in the US, you'll be able to access services usually restricted to anyone outside this location.
A VPN makes it easy to sign up for Sling TV and watch live American league sports through ESPN from anywhere.
Step-By-Step Guide: How to Watch ESPN in Vietnam using VPN
First, sign up for a good VPN service provider of your choice that has servers in the U.S.
As mentioned before, our research shows that to stream ESPN outside the U.S., NordVPN is the best VPN service provider.
You'll need to sign up on NordVPN's website here.
Download the VPN and install the VPN app on your favorite device.
Run/start the application.
Enter your credentials in the login screen.
Find/search for a VPN server located in the U.S. from the server selection menu.
Hit Connect.
Go to https://www.espn.com/ to stream ESPN on your laptop.
If on iOS or Android then go to your App Store/Google Play Store and install the official app.
Open the app and enjoy being able to watch ESPN online for free (while VPN running).
If you already have a U.S. cable TV subscription with the channel, then you can enter your details to unlock all the sports content except for ESPN+.
If you want the full experience (including all UFC fights, then follow the guide below to add ESPN+ to your app.
And that's it, you're streaming the latest videos.
How to Watch ESPN Without Cable With a VPN Service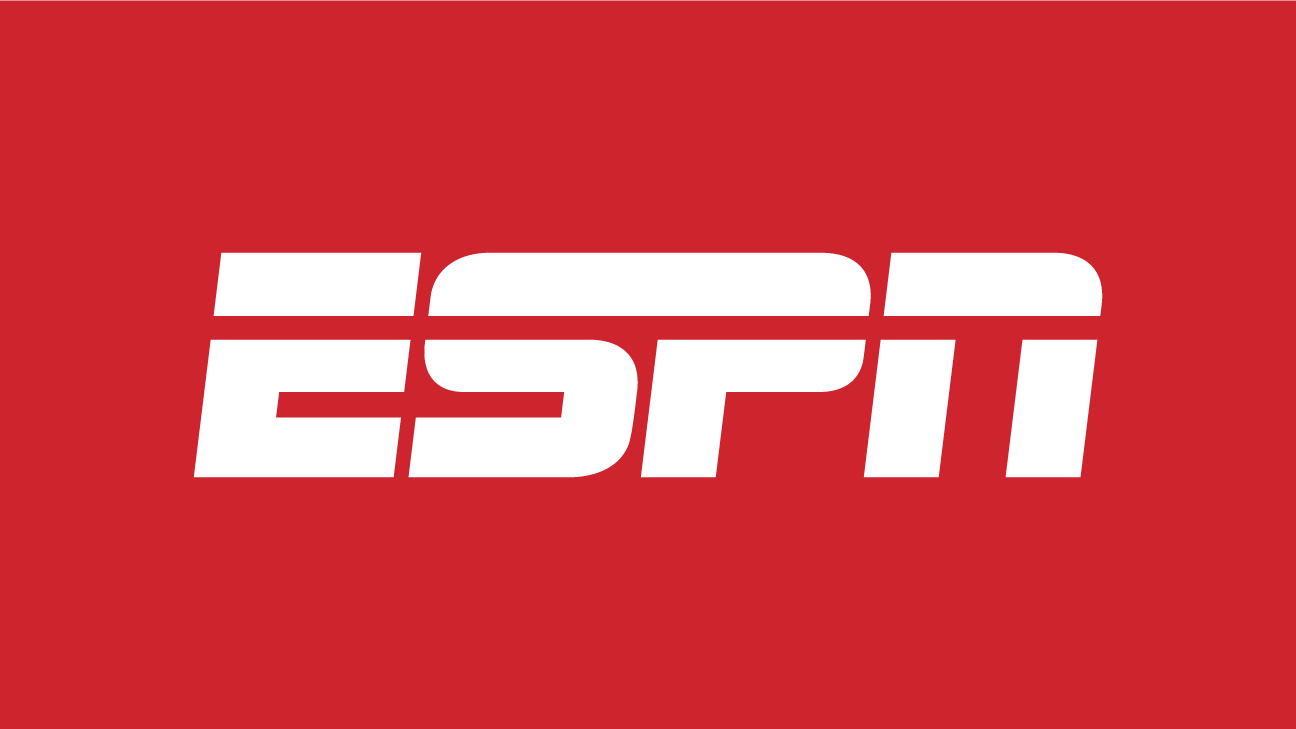 Photo: ESPN
VPN services are awesome if you want security along with the ability to unblock streaming sites. A VPN (which stands for Virtual Private Network) is the best way to stream ESPN outside of the US. There is no other better method. Of course, depending on your circumstances you may or may not use a VPN service—but hear us out.
The website/app prevents all non-U.S. users from accessing the company's online content via its streaming devices.
Best VPN to watch ESPN for free in Vietnam
1. ExpressVPN – Overall Best VPN for Vietnam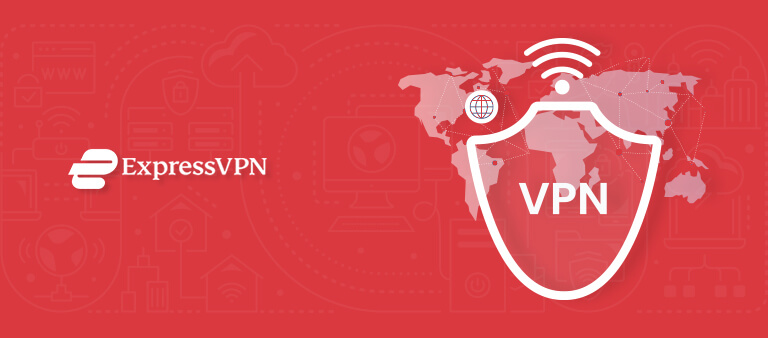 Photo: VPNRanks
ExpressVPN is a super slick and super-fast VPN service offering amazing features that are just perfect for Vietnam. Due to its high-end features, ExpressVPN is our top choice for Vietnam.
Speaking of which, ExpressVPN offers 3,000+ servers, 24/7 customer support, a kill switch, and powerful encryption to keep you safe on the internet. In Vietnam, it has 1 server available that will help your watch Vietnamese TV, Sports, and news channels like VTC1, VTC2, VTC3, and more. You just need to change your IP address to Vietnam for it.
Using ExpressVPN's global servers, you can access any streaming service you like. You can actually watch Netflix in Vietnam using ExpressVPN if you want.
ExpressVPN offers many other security features. They include DNS leak protection and a no-logging policy. With super-fast speeds and 5 simultaneous connections, ExpressVPN is extremely effective when it comes to unblocking websites and streaming services from around the world. In fact, it is one of the best VPN for streaming video content you can find for Vietnam. Owing to its premium features it is also one of the best Thai VPN with excellent security.
That being said, ExpressVPN is a bit expensive and costs $6.67 a month. But considering its features, it's totally worth it. Although you can't get ExpressVPN for free, you make use of their excellent 30-day refund policy to try out their service risk-free.
2. Surfshark – Fastest VPN for Vietnam
Surfshark is another VPN service that offers complete online security and anonymity to Vietnamese users. Near the Vietnamese region, it has VPN servers in Hong Kong, Singapore, Malaysia, and Japan. In total, Surfshark offers over 3,200+ servers in more than 65 countries.
It has a total of 1 server in Vietnam. With this, you get a Vietnam IP address to access websites and apps specifically located in the country like VTV Go.
Not only that, Surfshark offers tons of awesome features that only premium VPN offer. For instance, this VPN is compatible with all major platforms and offers features like multiHop, powerful encryption, DNS leak protection, and more. Also, for some years now Surfshark has constantly been a dependable companion for Sri Lankans that are continuously going through strict government surveillance every day. It is safe to say that it has already become one of the top VPNs in Sri Lanka.
Surfshark is the fastest VPN service of 2021. It costs $2.49/mo . Best of all, Surfshark offers limitless multi connections and comes with a full 30-day money-back guarantee.
3. NordVPN – Highly Secure for Vietnam
NordVPN is one of the most powerful VPNs in the industry offering an excellent balance of speed, privacy, and performance. Based in Panama, you can deploy it to improve your online privacy in Vietnam and sidestep censorship on the web.
The 5,500+ strong network of servers consists of 15 of these located within Vietnam. You can use them to watch the local Vietnamese channels like this news channel called VTC1.
However, it is the overseas servers that you will find yourself using mostly because these will enable you to bypass geo-restrictions and censorship within Vietnam. They will also allow you to access streaming services like BBC iPlayer and US Netflix in Vietnam using NordVPN.
It is also packed with features that boost your online security and privacy with AES-256 encryption, CyberSec, Onion over VPN, and DoubleVPN.
Considering this wide variety of features, NordVPN is reasonably priced at $3.30/mo . While it is not the cheapest, it is still competitively priced and comes with a 30-day money-back guarantee with support for 6 simultaneous connections.
Users will certainly find NordVPN a treat to use in Vietnam. Even you can try the service for free as a NordVPN trial for 30 days.
4. IPVanish– Best VPN for Streaming
IPVanish is a United States-based provider offering its services in 75+ countries through 1,600+ servers worldwide. Unfortunately, it doesn't have a server located in Vietnam at the moment.
Moreover, you can experience a list of comprehensive features like Kill switch, leak protection, and powerful encryption on your devices like Windows, Mac, Android, iOS, and routers.
The service is not even expensive; it is available at $3.75/ mo, which includes a 31-day refund policy, and 10 simultaneous connections. Considering the heavy surveillance underway in Vietnam, this log-free service makes IPVanish an excellent choice for the Vietnamese and travelers.
Smart DNS – Fast ESPN content streaming
Smart DNS is our top recommendation for opening espn.com in Vietnam. It provides excellent speeds. Therefore smartdns allows you to stream ESPN content with no problems anywhere in the world. If you are looking to unblock ESPN and other streaming services from other countries, then smart DNS for Vietnam is the right tool to have.
Browser Extension
If using smart DNS or VPN service for easy access to ESPN outside the US sounds like a hassle then you can try out various browser extensions. There are some free and a few subscription-based extensions for espn.com. However, ESPN is aware of many Vietnamese using it to route their traffic through American proxy server for ESPN, so often these browser extensions are cracked down.
One of the best proxy browser extensions for watching espn.com outside the US is Proxymate. Proxymate service works with Chrome, Android, iOS and other operating systems to let you bypass ESPN blocks in Vietnam.
If you wish to try out some other web browser extension for ESPN, then make sure to do your research since some of them can be malicious. Furthermore, they do not guarantee espn.com access in Vietnam.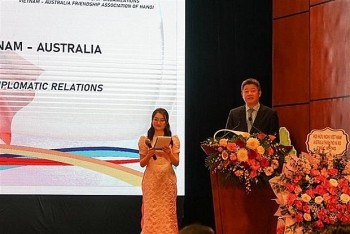 Friendship
A friendship exchange programme has been held recently in Hanoi to celebrate the 50th founding anniversary of the Vietnam-Australia diplomatic relations (February 26).