How To Watch Tokyo 2020 Olympics in Singapore: TV Channel and Live Stream
After a one-year delay due to the Covid-19 pandemic, Tokyo 2020 will open on July 23 and Team Singapore will field their most diverse Olympic contingent ever with 23 athletes from 12 sports.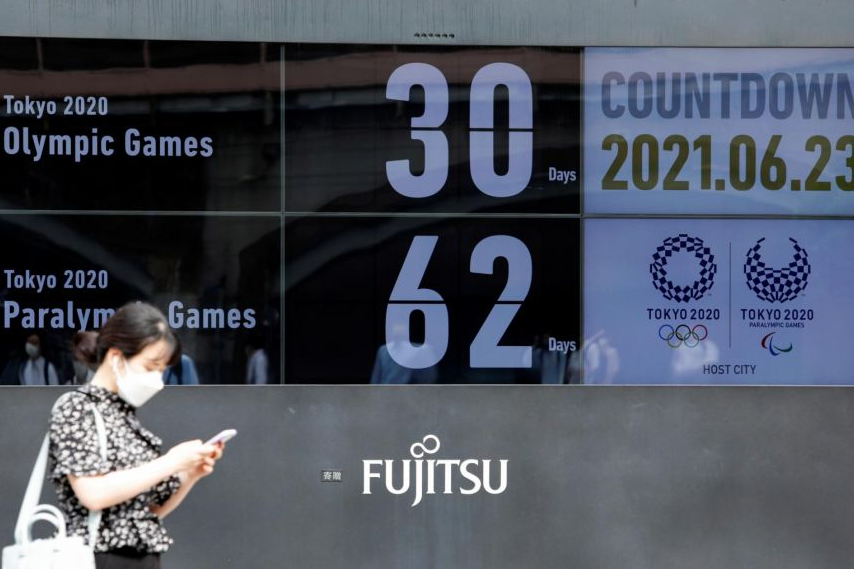 All 14 Olympics channels will be available for free on meWATCH.sg and the meWATCHapp. (Photo: Reuters)
Where & When are the 2020 Olympics being held?
The Olympic games will start on July 23 and end on August 8. All the games are happening in Tokyo, Japan. This is the first time Tokyo is hosting the Summer Olympics since 1964. More than 200 countries will take part in the Olympics 2021 and compete in many games, such as athletics, badminton, basketball, football, swimming, tennis, water polo, and many more, according to Pure VPN.
The opening ceremony is at 8 pm Tokyo time (7 pm Singapore time) on Friday 23 July, but the baseball, softball and football competitions begin on Wednesday 21 July. The first gold medal is expected to be awarded in the women's 10m air rifle early on Saturday 24 July, with the cycling road races following later that day.
The athletics events begin on Friday 30 July, with 10 days of action culminating with the men's marathon, which ends on the final day in Tokyo, Sunday 8 August. The women's 100m final is on Saturday 31 July, and the men follow on Sunday 1 August, said Guardian
The swimming events run from Saturday 24 July to Sunday 1 August, then attention moves to the velodrome for seven days of track cycling events from Monday 2. The closing ceremony begins at 8 pm Tokyo time (7 pm Singapore time) on Sunday 8 August.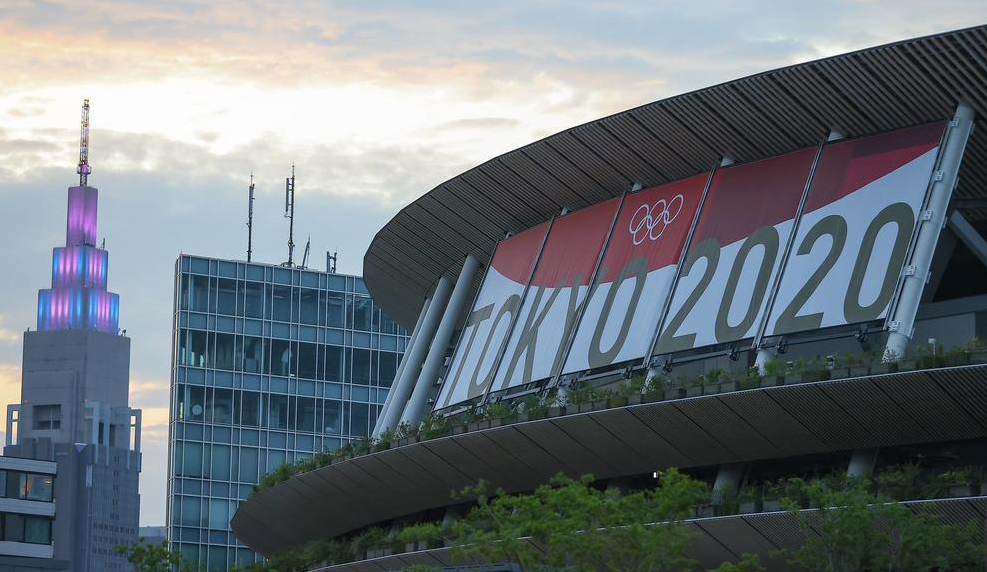 Photo: Today
Watch Tokyo Olympics on Mediacorp
Mediacorp will present the most comprehensive coverage of the Olympic Games Tokyo 2020 across multiple platforms, including 14 channels of dedicated content on its streaming service meWATCH. As Singapore's Olympics Network, Mediacorp will offer viewers broad-ranging live and on-demand coverage of the Games — including blue-ribbon Olympic Games sports like athletics, badminton, football, swimming, and table tennis — bookended by the Opening and Closing Ceremonies on July 23 and Aug 8, respectively, held at the National Stadium (above).
Over the course of 17 days, audiences can access Olympic Games content in the following ways:
• Up to 14 dedicated channels on meWATCH offering coverage of the Olympic Games, including a curated channel by Mediacorp focusing on Team Singapore events. All 14 channels are available for free on meWATCH.sg, or via the meWATCH app newly available on Android TVs, as well as on other Smart TVs, iOS and Android devices. Catch all the action from Tokyo 2020 on meWATCH for free at mewatch.sg/tokyo2020.
• More than 200 hours of coverage on Mediacorp Channel 5 throughout the duration of the Olympic Games.
• Breaking updates across all of Mediacorp's news bulletins, radio stations and digital news portals — CNA, TODAY, 8world, Berita Mediacorp and Seithi Mediacorp. Highlights and selected news clips will also be available for viewing via the Mediacorp Entertainment YouTube channel.
Photo: Singapore Olympics
Watch Tokyo Olympics on Singtel
Singtel customers will be able to enjoy all 14 Mediacorp Olympic channels for free on Singtel TV, Singtel TV Go as well as on the CAST mobile application, CNA cited.
"We are delighted to work with Singtel to bring live coverage of the Olympic Games Tokyo 2020 to more viewers in Singapore," said Ms Angeline Poh, Mediacorp's chief customer and corporate development officer.
"As the national media network, we hope to bring our communities together in this global showcase of athletic achievement.
"Through Mediacorp's extensive coverage, audiences can look forward to catching the Olympic Games, live and on demand from the comfort and safety of their homes."
Singaporean Team in 2020 Olympics
The 32nd Olympic Games in Tokyo promises to be an edition unlike any other. Held amid a pandemic, in a city under a state of emergency, more than 11,000 international athletes will be competing in front of empty stands. But the show must go on; the opening ceremony is slated for Jul 23, followed by 16 days of competition, according to Channel News Asia.
Team Singapore is sending 23 athletes across 12 sports, the highest number that Singapore has contested in at the Olympics. Before Tokyo 2020, the most sports Singapore had competed in at an Olympics was nine at the 2012 London Games.
Singapore's biggest contingent at the Olympics came in 1956 when 51 athletes represented the nation at the Melbourne Games. Tokyo 2020 will also be the first time that a defending Olympic champion will be among Singapore's ranks, as swimmer Joseph Schooling aims to defend his 100m butterfly title.