Barbie Criticized for Allegedly Leaving out Asians in 'Inclusive' Tokyo 2020 Collection
America's most popular fashion doll Barbie has received widespread criticism on social media for not featuring an Asian Barbie in their collection dedicated to the Tokyo 2020 Olympic Games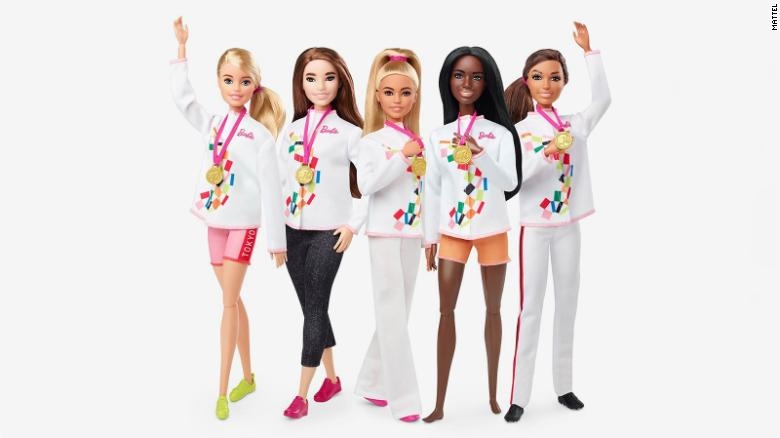 Barbie's collection dedicated to the Tokyo 2020 Olympic Games has come under criticism from social media for its lack of Asian representation. Photo: CNN
Mattel, the toy company that manufactures Barbie dolls, collaborated with the International Olympic Committee (IOC) and Tokyo 2020 organizers to release a new line of dolls in February 2020 specially designed for the Games, CNN reported.
The collection includes five dolls that reflect the five new sports that had been added to the Olympic program this year -- baseball/softball, sport climbing, karate, skateboarding and surfing.
"Tokyo 2020 is a monumental event that brings the world together through sport and inspires fans of all ages," Mattel Chief Franchise Officer Janet Hsu wrote in a Mattel press statement. "The Mattel Tokyo 2020 Collection honors these sports and inspires a new generation through the Olympic spirit and outstanding athletic tradition."
Despite an attempt to "[highlight] inclusivity and innovation," many were quick to note the absence of an Asian Barbie during its repromotion last month.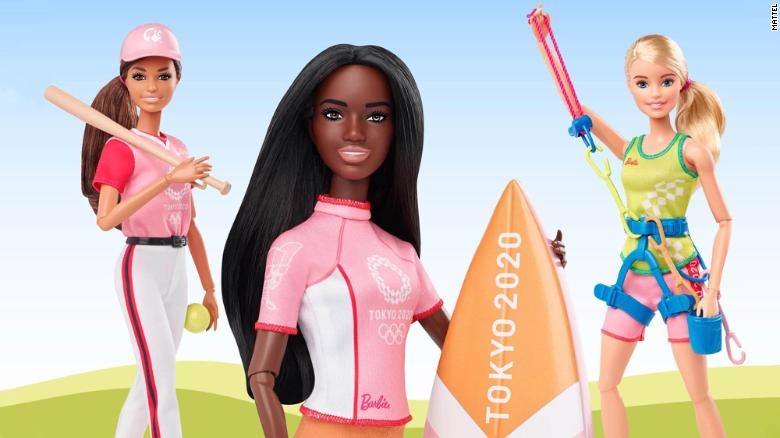 Mattel worked with the IOC and Tokyo 2020 organizers to design dolls reflecting the new sports in the Olympic program. Photo: CNN
What critics are saying?
People took to social media platforms, including Twitter and Instagram, to express disappointment in Mattel for their excluding an Asian doll, regardless of whether it was accidental or intentional.
"Mattel renders #AsianAmericans invisible while touting 'most diverse doll line yet,' highlighting an Asian country, featuring #Barbie in Japanese karate uniform [and] branding each doll 'Tokyo official,'" artist, technologist and activist Drue Kataoka, who is Japanese American, wrote. "Even as @sunisalee_, an #AAPI, becomes the breakout star of the @Olympics."
ABC7 News anchor Dion Lim also took a jab at Barbie, tweeting "How. Is. This. Even. Possible." She added, "No worries. @sunisalee_ and other #AAPI girls will have an entire LINE of dolls one day!"
According to Yahoo News, some reportedly say that the doll on the upper right corner of the marketing photo -- whose sport is skateboarding -- looks Asian. However, Taiwanese American entrepreneur Dave Lu referred to Barbie's own Chloe Kim doll, writing "this is what an Asian Barbie looks like" and "ambiguously Asian isn't good enough."
"Mattel making a Tokyo Olympics Barbie collection without including a Barbie that actually looks like she could be from that area of the world – while including two blonde Caucasian Barbies in the set – is just disappointing in so many ways," Jenna Wong, a Chinese-American said.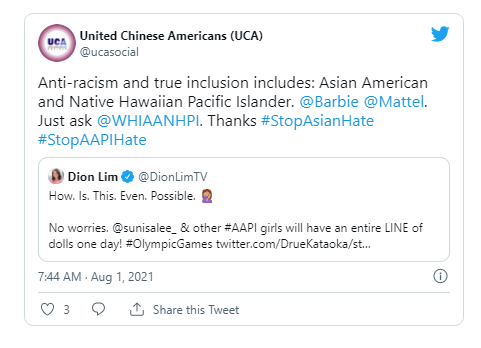 Photo: Captured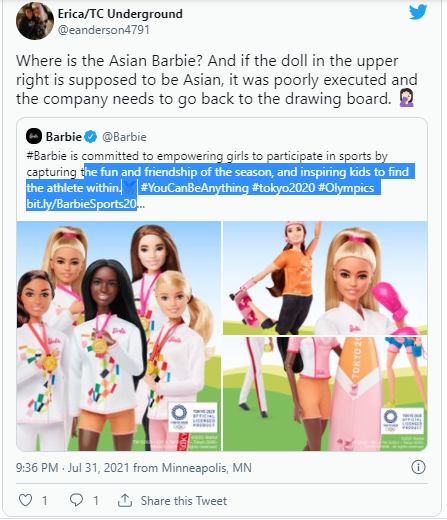 Photo: Captured
More about Barbie doll
In 2015, it introduced new skin tones and hair textures in response to a 20 percent drop in sales between 2012 and 2014. In 2016, the brand unveiled three new body types – petite, tall and curvy. In 2019, it added a Barbie in a wheelchair.
Barbie sales recovered dramatically during the pandemic, with parents telling The Wall Street Journal they were buying the dolls to pry their kids away from digital screens as their children spent more time alone and indoors.
Prior to the Olympics, a Barbie doll commemorating Naomi Osaka's return the court in Tokyo sold out mere minutes after its release
In an official press release on it's website, Mattel said that it "believes in the power of representation" and it is "committed to continuing to better reflect the world kids see today".
"Barbie is the most diverse and inclusive doll line on the market today, but we are not done yet," it said.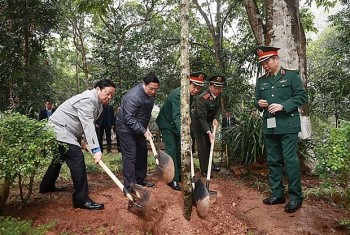 National
The Prime Minister launches a tree planting festival in Ba Vi on New Year of Cat.