How Young People Keep Their Appearance Fresh Despite Severe Summer Heat
During the hot summer, white sandy beaches and vast green forests become even more attractive to young people. To have stunning photos for their social media posts and fight against the scorching heat, they have their secret to purify their body and keep their appearance fresh.
These days, scrolling around social media newsfeeds, one can easily come across posts, photos, and jokes about the more-than-40-Celcius-degree days. Daily activities are disturbed. Experts constantly warned people about the risk of heat stroke.
Playful Gen Zs' biggest wish these days is heavy rain to wash off the burning weather so that they can dance and sing with all their energy in their idols' concerts. "Because of the scorching sun from early morning to late evening, I have to constantly cool my body off by drinking Dr. Thanh Tea to cope with this terrible weather," said Thanh Hoa, a university student in Thu Duc.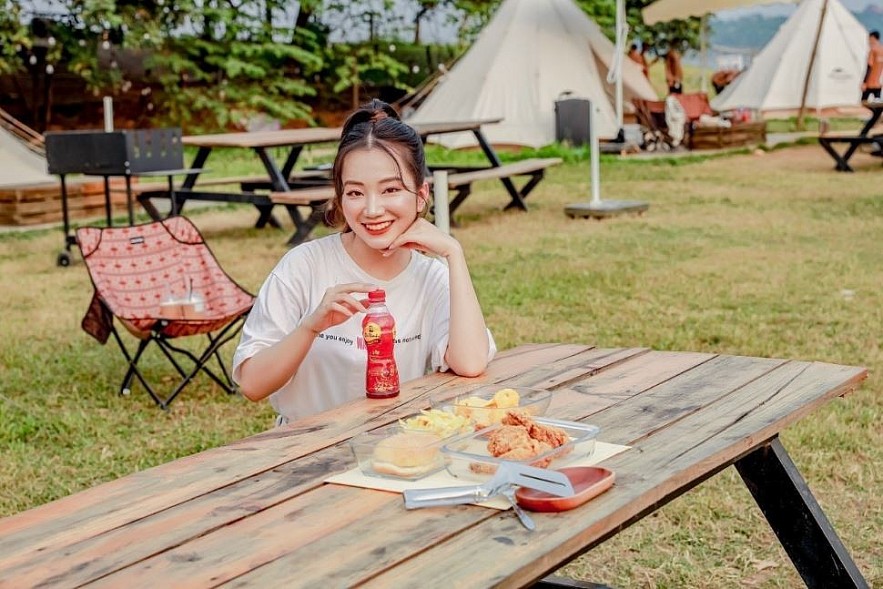 Young people drink Dr. Thanh tea every day to cool off their body heat during the hot summer.
Young people have different ways to keep a toned body for summer vacation. "About a month ago, I started to detox my body with green vegetables and clean food so that my body will be in the best shape for the coming summer vacation. When the weather got intensely hot, I purify myself every day with Dr. Thanh herbal tea to keep my body fresh and cool during the burning weather," said Thao Tien, a young professional in the field of fashion in District 3, Ho Chi Minh City.
The extreme heat makes Ngoc Bich, owner of a startup in supplying and decorating event flowers, also "hot inside". "This kind of weather makes even people dehydrated, let alone decoration flowers that have to stay outside for a long time. Thanks to Dr Thanh tea, our whole team can stay energetic to work on these extremely hot days, otherwise we would lose customers, "said Bich.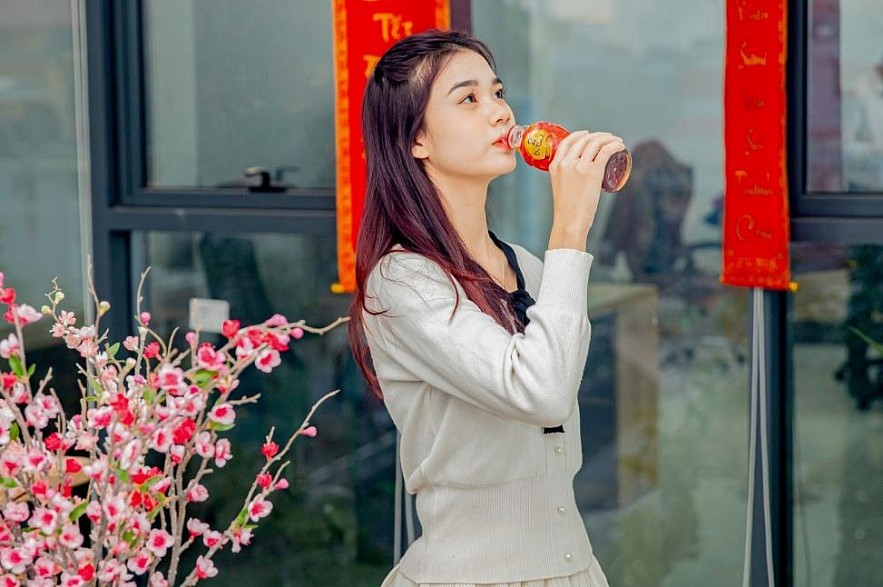 Dr. Thanh Tea is extracted from 9 natural herbs, making it easy and convenient for daily use.
Many people still love to eat spicy food despite the intense heat. On the weekend, Huynh Kha Thanh and a group of friends go to well-known spots in Saigon such as Bui Vien, Vinh Khanh, and Pham Van Dong streets to join parties, enjoy grilled dishes and hot food and take spicy photos for their social media posts.
"Going out and eating spicy food is our passion. However, we don't have to worry because we have Dr. Thanh tea to cool down body heat. We believe that happiness is working hard, playing hard, enjoying all our hobbies, and burning with our passion," said Huynh Kha Thanh.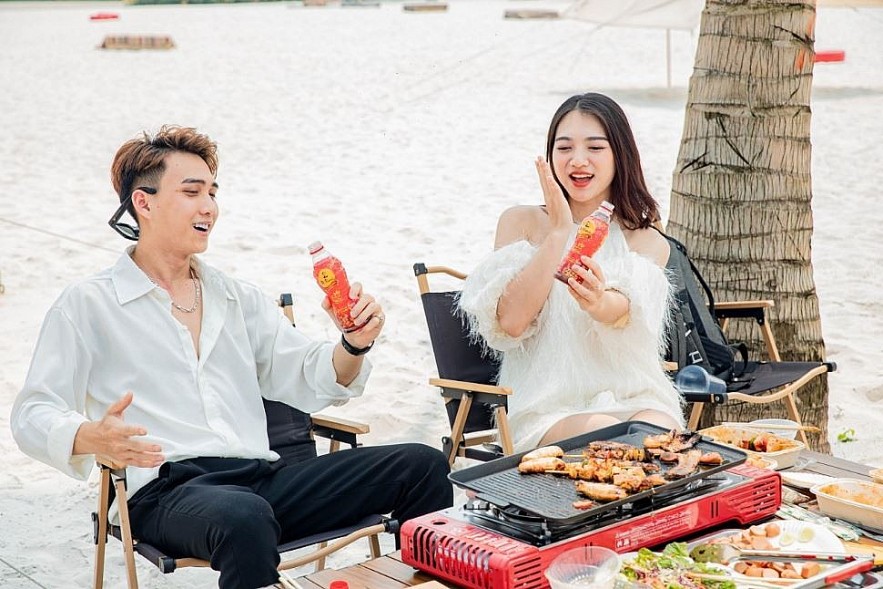 Even on a hot summer day, young people can still enjoy a barbecue or hot spicy dishes thanks to Dr. Thanh Tea to help purify and cool the body.
Like Kha Thanh, Thu Ha, a freelance MC in Ho Chi Minh City, said: "I no longer maintain an eat clean diet because I have a too big passion for BBQ parties with hot spicy dishes. Therefore, I purify my body every day with Dr. Thanh Herbal Tea, which contains natural herbal ingredients to help me stay fresh every day without fear of the inside heat."
In the past few days, when the summer heat got intense, cooling down the body to stay fresh every day is more than a habit, it is an urgent need of each person to overcome the harsh weather and stay relaxed to enjoy happiness and positivity in daily activities.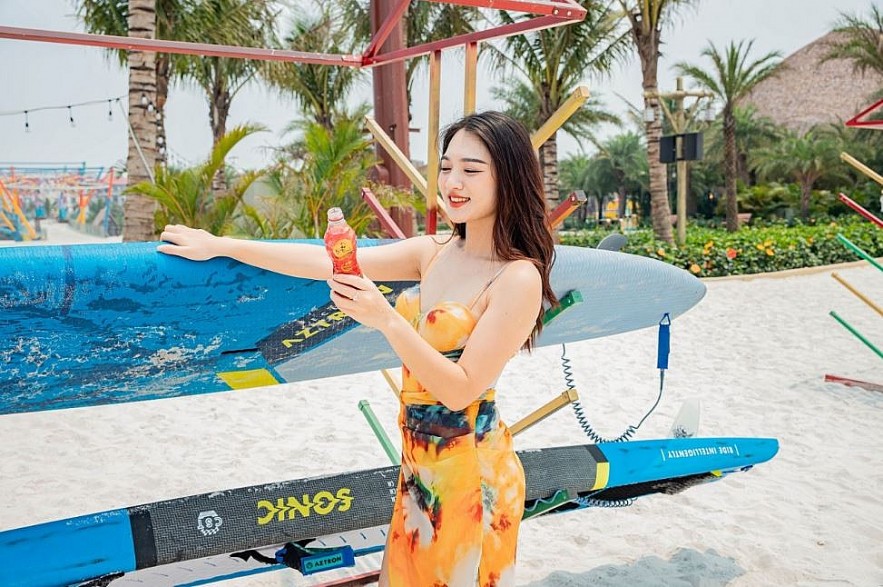 Even in the hot summer, you can keep your body cool by drinking Dr. Thanh Herbal Tea.
Gen Z, who is known for their attention to a healthy lifestyle, consider Dr. Thanh tea a refreshing, healthy, and also trendy beverage, as its slogan says "When you have inside heat, drink Dr. Thanh tea to cool down
Convenient, quickly purify the body and bring a fresh feeling in the middle of a hot summer day or a spice meal - those are the reason why young people love to use Dr. Thanh tea every day to fight against the heat and stay in their best looks so that they can take stunning photos for their social media posts and enjoy their beach vacations.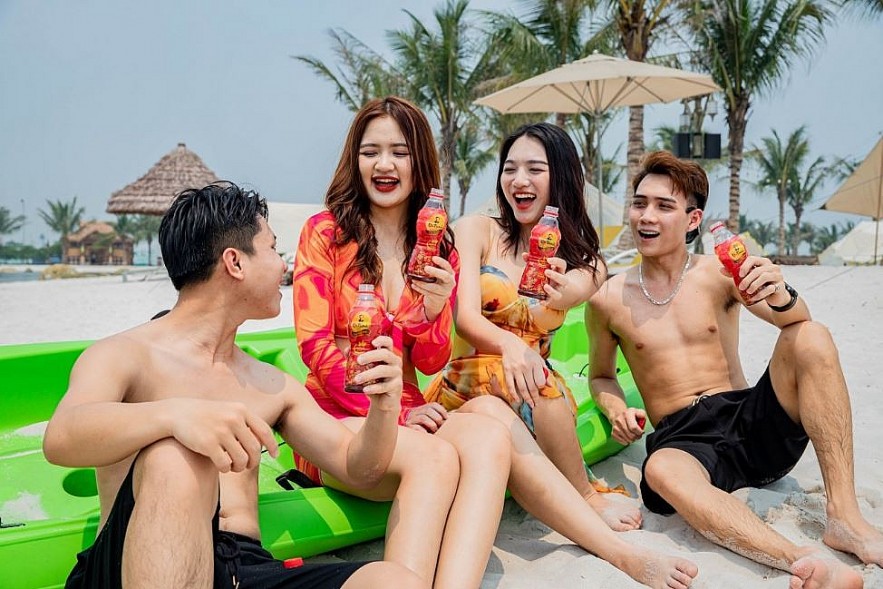 Working hard, playing hard and purifying their body every day is how many young people enjoy their beautiful youth.
Growing up in the era of technology, Gen Z has access to many sources of information and knowledge, creating a generation of sophisticated "cloud citizens" who understand themselves, love their bodies and always find ways to take care of their health. Convenience and efficiency are their highest priority, which is different from previous generations. This is reflected in the way young people are purifying their bodies to stay fresher on these extremely hot summer days.
Historic Landmarks Of THP's Development

Founded in 1994, Tan Hiep Phat Beverage Group (THP) is Vietnam's largest FMCG (Fast-moving Consumer Goods) business. As a big beverage corporation in Vietnam, the ...