Your Guide to Pick Best Spring Party Teas
We gathered beautiful and delicious spring-appropriate, easy recipes, along with tea and snack deas just for your pleasure.
It is said that "A well-brewed pot of tea and a teatime menu filled with fresh herbs, fruit, and other springtime delights are all you need to complete the celebration."
Celebrate the season with a stylish Spring Afternoon Tea. Here is the tip for a new host of spring gatherings, brunches, wedding showers, and of course, tea parties.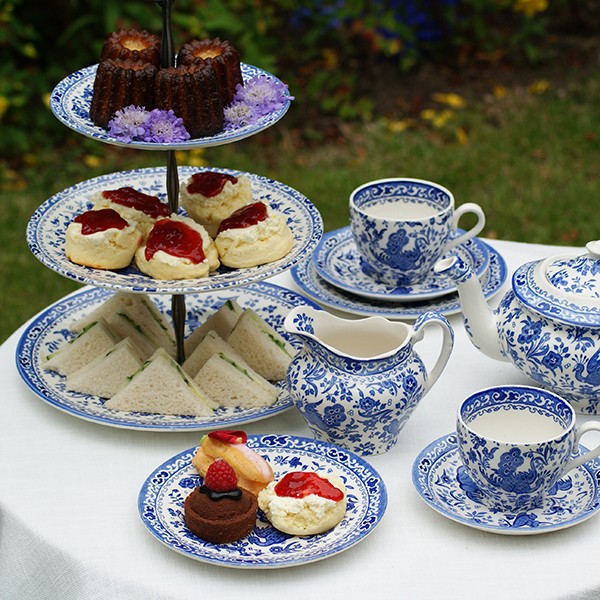 Photo: Delicious Magazine
Earl Grey Tea
Being stuck indoors shouldn't mean having to miss out on one of life's greatest luxuries: a spectacular afternoon tea. In fact, throwing your household an afternoon tea at home is a brilliant way to reconnect with loved ones.
Earl Grey tea is famous worldwide for its 'Englishness' and its distinctive citrus flavor. For stronger taste, try Earl Grey tea with a lemon slice, maybe add a hint of milk.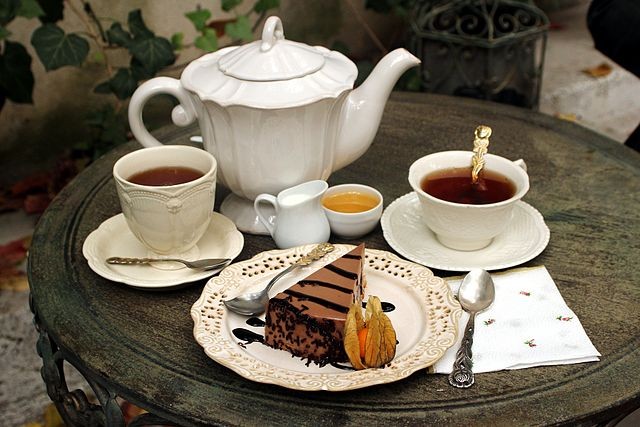 Photo: Wikimedia Commons
Alternatively, you can even consider using natural raw honey instead of sugar as a healthier option to sweeten your tea cup.
Take the time to converse over a pot of freshly-brewed Earl Grey or getting your pinny on to whip up a batch of fluffy scones. Fortunately, with a bit of planning and preparation, it's easy to recreate the perfect afternoon tea at home.
Lavender Tea
Lavender Tea is a common Afternoon Tea selection. And is often used as ingredients for scones, sweets, and other baked goods.
Photo: Dalat Wonder Resort
Hints of lavender meander through a delicate first flush pour matched with the robustness of the deep purple color. A light yet long lasting taste that lingers on.
Ranging from deep purple to pale lilac in color, the beautifully scented lavender flower is a symbol of romance.
Chamomile Tea
Chamomile is a caffeine-free herbal tea. It has an apple-like flavor which makes it pair well with the scones course and the sweets course.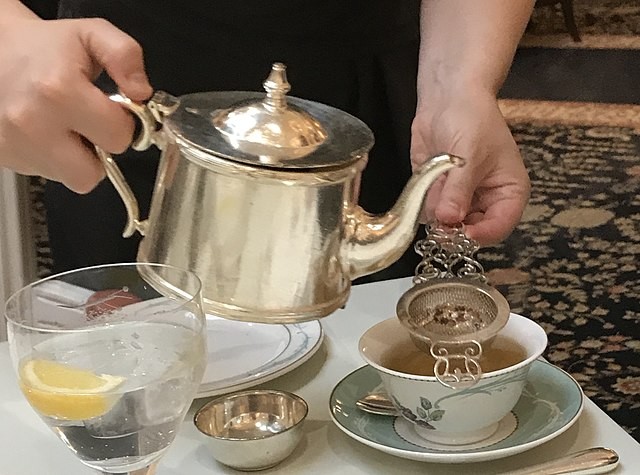 Photo: Wikimedia Commons
This tea known for its soothing and relaxing properties. It also has many serving varieties for picky eaters. Normally these teas are served hot, and you can add a little sugar or lemon if desired. They also make wonderful iced teas.
Mint Tea
When considering whether or not to pair a mint infusion with your afternoon tea fare, ask yourself, "Shoudl I use mint as an ingredient in this dish?"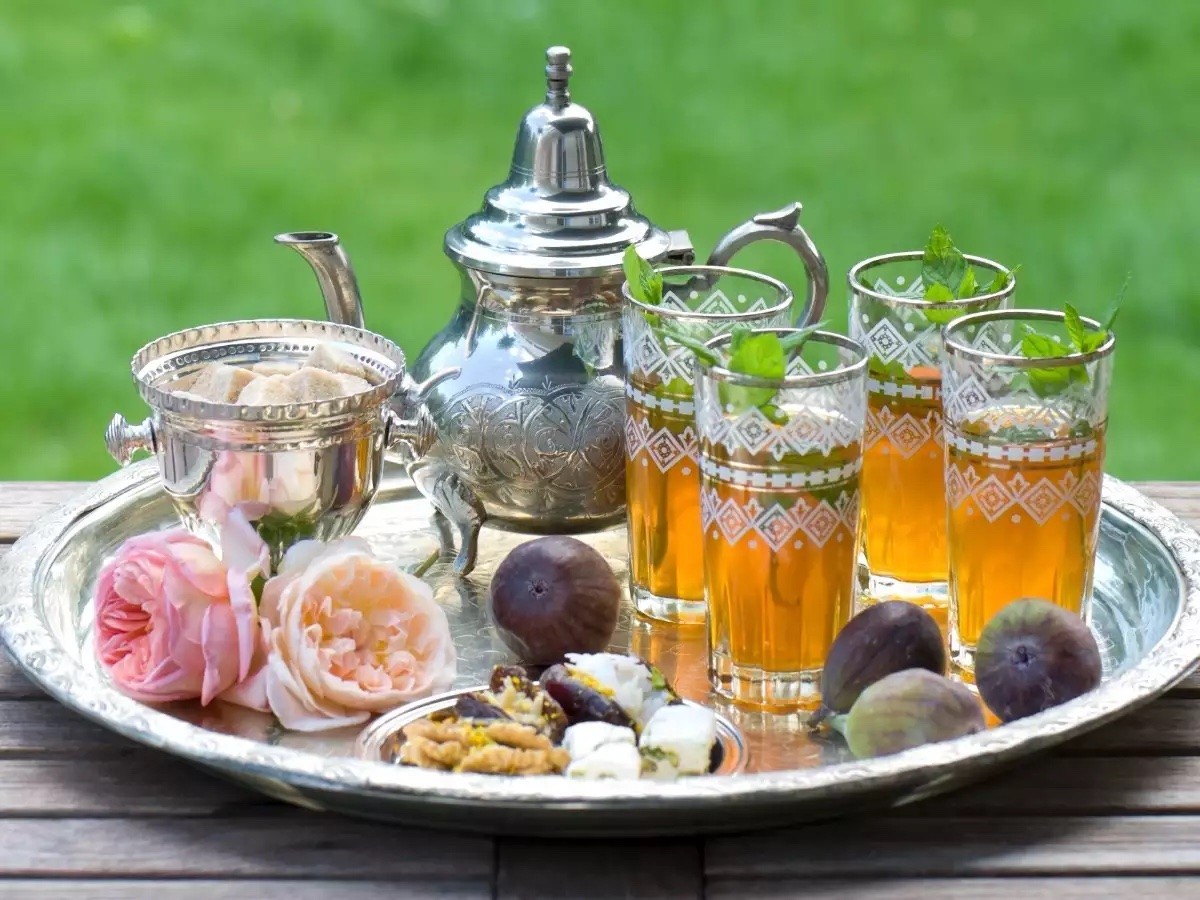 Photo: Times Food
To your surprise, Mint Tea, or Peppermint Tea, is a suburb choice for serving with tea sandwiches, chocolate, and fruit-filled sweets.
You will likely find that mint "teas" are great with a range of finger sandwiches, fruity sweets, chocolatey sweets, and neutral sweets (like vanilla pound cake or plain shortbread).
Herbal Tea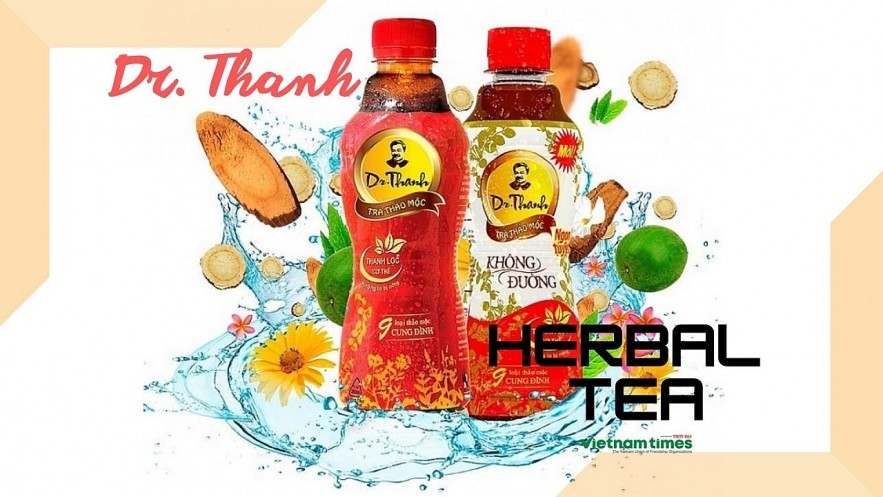 Dr. Thanh Herbal tea. Photo: VNT
There are many popular herbal teas in Vietnam. Some of them are artichoke tea, made either from flowers or stems of artichoke, chamomile, jasmine, lotus flower tea, and ginger tea. Herbal tea can be drunk hot and cold and sweetened.
Afternoon tea idea for thse who lead a busy life: Give bottled Dr. Thanh Herbal Tea a try!
The brand uses nine precious herbs treasured in folklore for their ability to cool and purify the body. Thanks to these advantages, Dr. Thanh Herbal tea has been wildly popular among consumers for its purported health benefits.
According to the research, the tea shows a good antioxidant capacity and positive effects in improving liver function and general health.
Research led by Nguyen Van Minh (Vietnam Military Medical Academy) said that "Dr.Thanh shows high safety when testing on animals by giving them the highest possible dose of product in liquid form, and when experimenting on volunteers by letting them drink the final products daily."
Darjeeling Tea
Darjeeling tea is a well-known tea variety that is exported around the world. It grows in the Darjeeling district of West Bengal, India.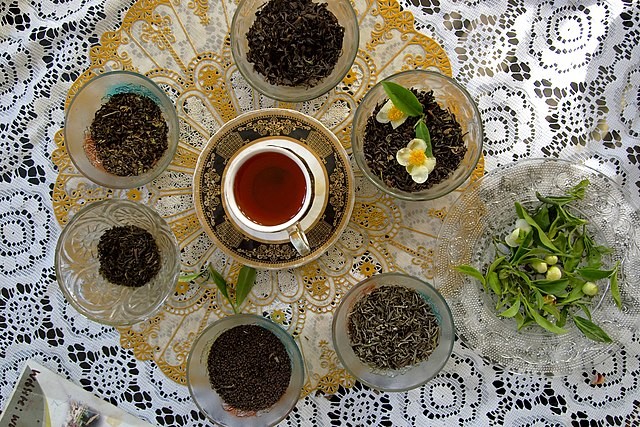 Photo: Wikimedia Commons
Darjeeling tea is unique because the leaves can be processed in different ways, resulting in black, green, white and oolong tea. The distinct flushes will yield surprising results in taste, color, and aroma.
This is the perfect companion for sweet snack in afternoon. You must try Darjeeling loose leaf teas because of its famously low malt and bitter characteristics.
Darjeeling black tea has undergone full fermentation, oolongs are semi-fermented, and Darjeeling green tea is not fermented at all.
Oolong Tea
An Afternoon Tea isn't complete without savory bites. Along with tea sandwiches, scones, clotted cream, preserves, and tea cakes, a well-rounded Afternoon Tea serves a smidgen of savory bites as well.
Oolong tea has a complex flavor that it pairs beautifully with the savory course savory course or tea snacks that lend toward salty.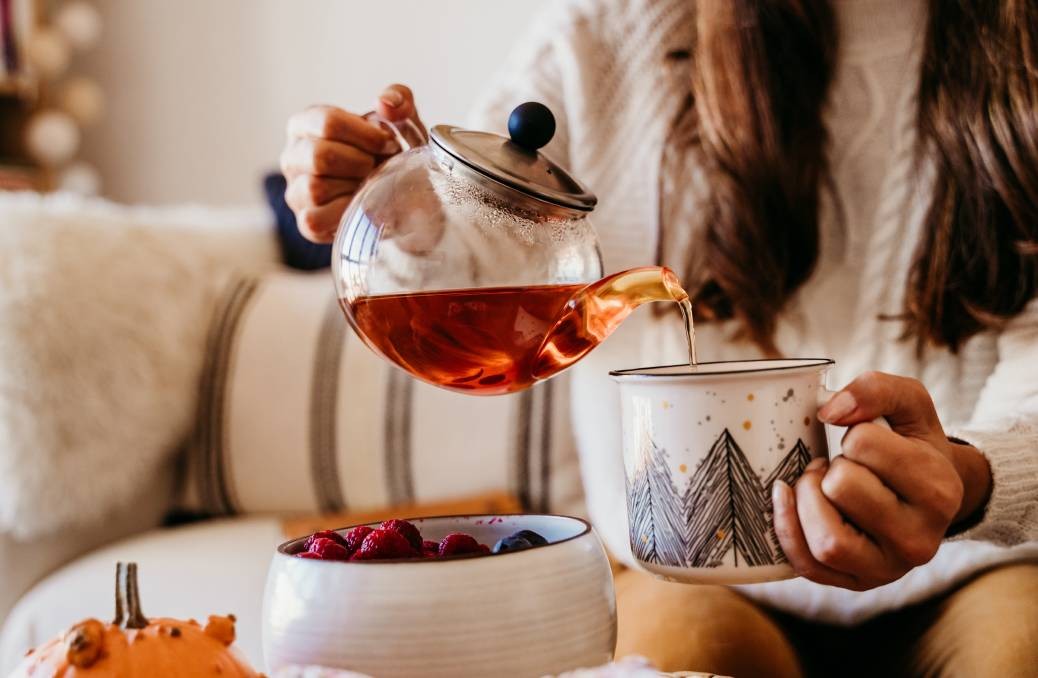 Photo: Port Macquarie News