HSBC: Vietnam Ranks 2nd in Post-Pandemic Recovery Potential
According to the CEO of HSBC, Vietnam ranks second in terms of post-pandemic recovery potential, continuing to be an attractive destination for foreign investors.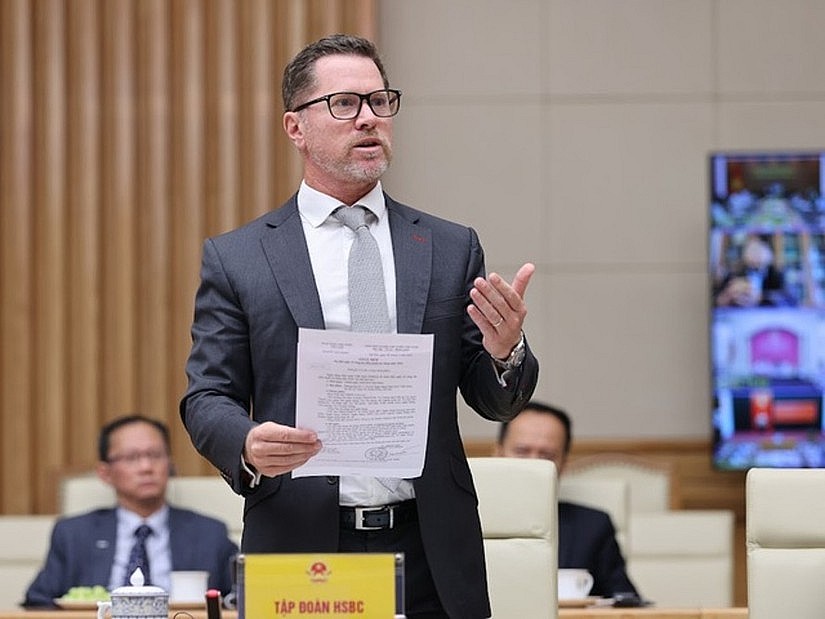 Tim Evans - CEO of HSBC. Photo: mekongasean
The Prime Minister's Conference with foreign-invested enterprises with the theme "Overcoming challenges, seizing opportunities, cooperating for development" was held on September 17.
Tim Evans - CEO of HSBC in Vietnam said that the world is living in a difficult period when the fight against global inflation continues. Recent August data showed a sharp increase in prices of key commodities including energy.
Led by the US Federal Reserve (Fed), central banks around the world continue to implement tightening measures. This is expected to lead to a partial and uneven recession in different parts of the world, Tim Evans said.
HSBC CEO predicts, GDP of the UK, the countries that use the euro and the US will decrease.
In addition, a clear shift in demand from goods to services coupled with stockpiling of inventories suggests that exports from Asia to the West are slowing down.
In the electronics sector, in the first half of 2022, demand for both consumer electronics and industrial electronics fell.
Along with that, food prices account for 25% of the CPI of many Asian countries and instability is affecting investment spending. However, Tim Evans said that this is an opportunity for Vietnam.
Vietnam continues to be an attractive destination
"The FDI that Vietnam has received is a testament to the prestige of Vietnam's brand.
During Covid-19, Vietnam had a good fight against the pandemic. Currently, Vietnam ranks 2nd in terms of post-pandemic recovery potential. That is a huge attraction for foreign investors."
Tim Evans, CEO of HSBC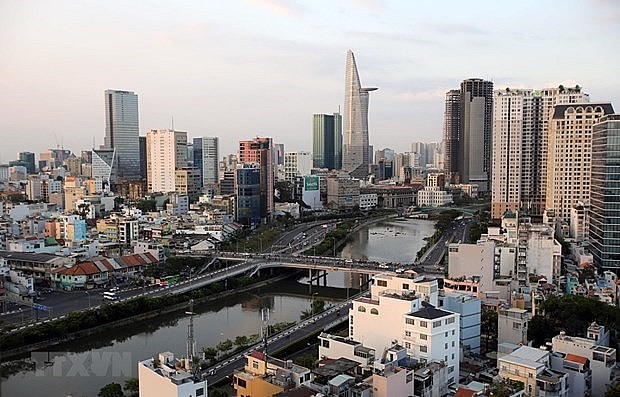 Photo: VNA
CEO of HSBC said that the tax legal framework needs to be updated to encourage foreign businesses to come to Vietnam, promote high-value supply chain manufacturing activities so that Vietnam can become a manufacturing center of the world.
In particular, the proportion of FDI in GDP of Vietnam is among the top in the world. Vietnam needs to maintain this advantage.
Tim Evans said that it is necessary to promote regular and synchronous exchanges between State management agencies and FDI enterprises.
This is to clarify regulations and policies related to capital flows, financing, business establishment, and industry-specific incentives associated with FDI attraction.
This will also facilitate potential FDI enterprises and existing FDI companies to better understand the local environment.
According to Tim Evans, it is necessary to tell the success story of Vietnam to the world.
The investor normally needs 6-9 months to set up a business in Vietnam while their expectation is only 3 months.
Investors in Vietnam are benefiting from 15 signed FTAs, allowing access to 55 markets, of which 15 are in the G20. The promotion of these FTAs by relevant ministries and sectors will attract the attention of potential investors.
"As a leading international bank with presence in 63 countries, we have a Memorandum of Understanding with the FIA to introduce Vietnam to businesses through our global network. That's the story of Vietnam's economic growth and FDI," said Tim Evans.
As Vietnam continues to climb the value ladder, the availability of skilled labor is an important factor for foreign investors.
Focusing on skilled labor will be an important factor to promote and attract high value investment in high value sectors such as semiconductor, automotive engineering, fintech, logistics.
In addition, infrastructure development is important for Vietnam to attract FDI.
Speaking at the conference, Prime Minister Pham Minh Chinh said that in the past eight months, in the context of the world economy having high inflation and low growth, Vietnam has achieved quite positive results. Inflation is under control and growth tends to be high, macroeconomic stability is stable, major balances are secured.
The Prime Minister said, Vietnam creates conditions for a favorable, safe and transparent environment for foreign investors to feel secure to invest in Vietnam for a long time.
IMF optimistic about Vietnam's economic growth

International Monetary Fund (IMF) recently released its Country Focus articles about Vietnam, analyzing the country's strong manufacturing output and a recovery in retail and tourism ...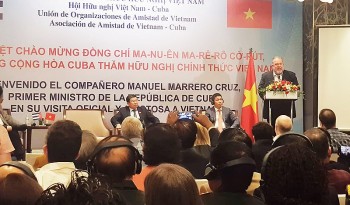 Friendship
Cuban Prime Minister Manuel Marrero Cruz met representatives from the Vietnam-Cuba Friendship Association in Hanoi on September 30, as part of his visit to Vietnam from September 28 to October 2.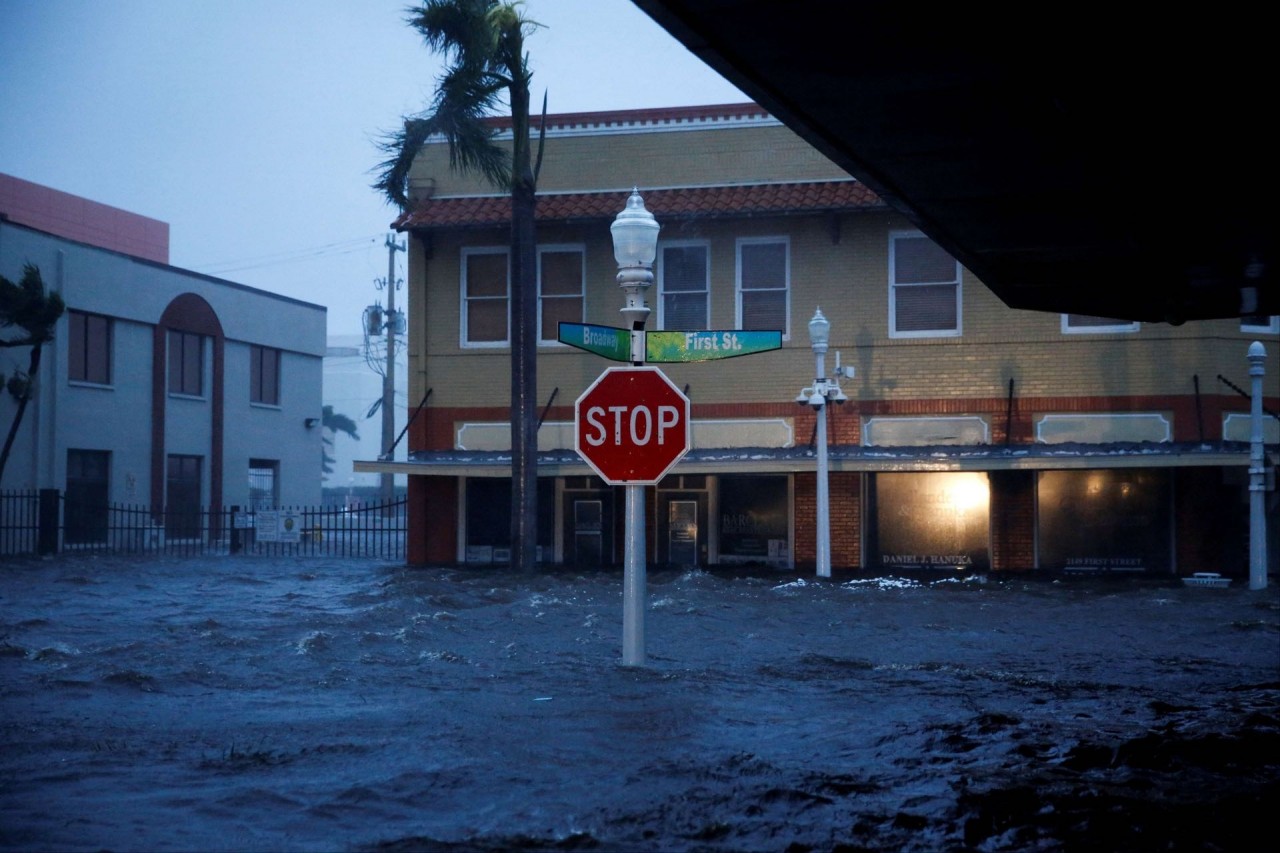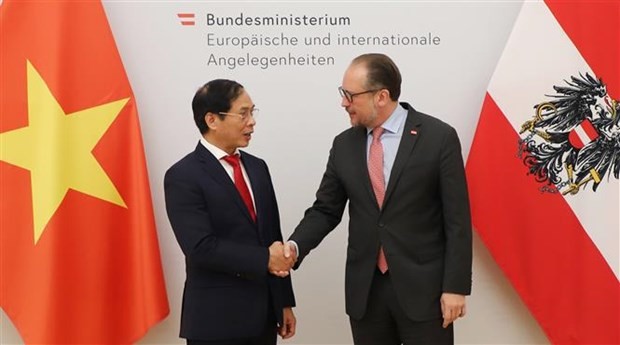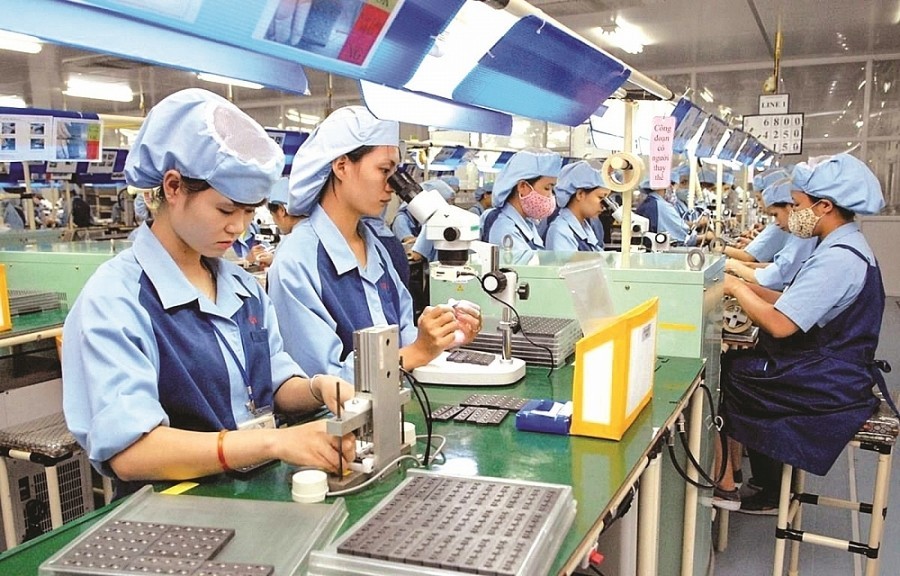 Economy
Along with the move of multinational corporations to Vietnam, domestic businesses are seeking opportunities to join the global supply chain.
October 01, 2022 | 08:19