Hue Imperial City submerged by floodwaters
Flood triggered by prolonged torrential rains has submerged the Imperial City of Hue, a UNESCO World Heritage Site.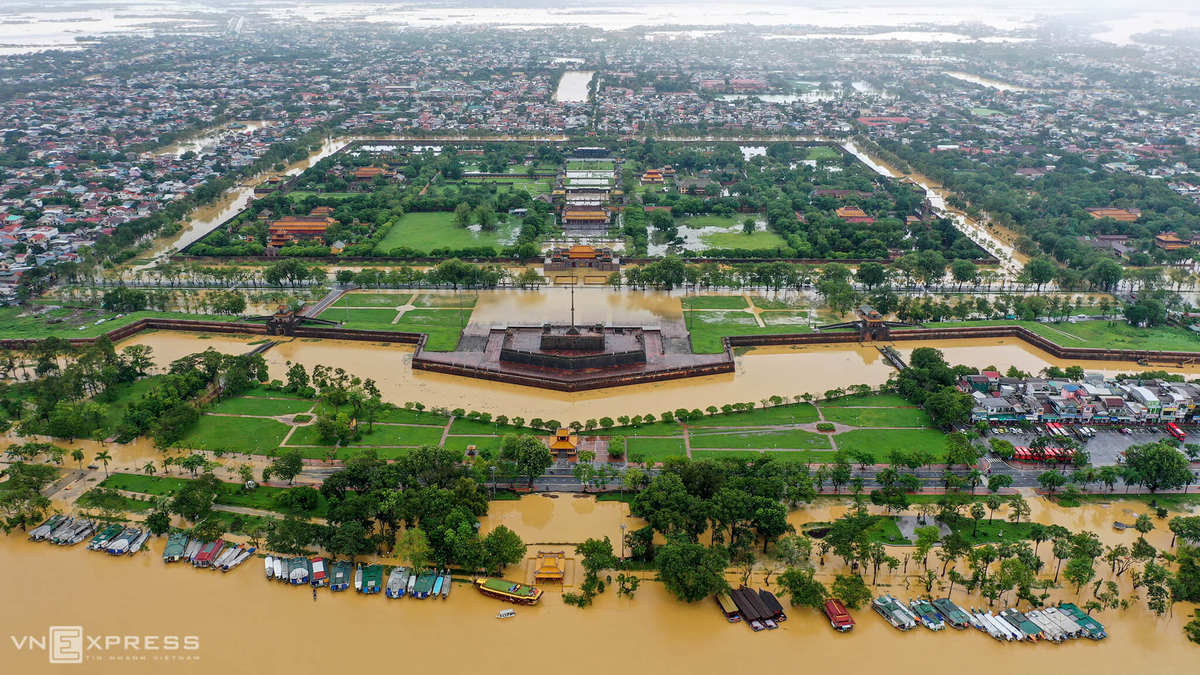 Over the past two days, the Imperial City of Hue has been heavily flooded with some places being under water half a meter. The prolonged torrential rains have caused the water level of Perfume river (Huong river) to swell up (above alarm 3), VNExpress reported. Photo: VNExpress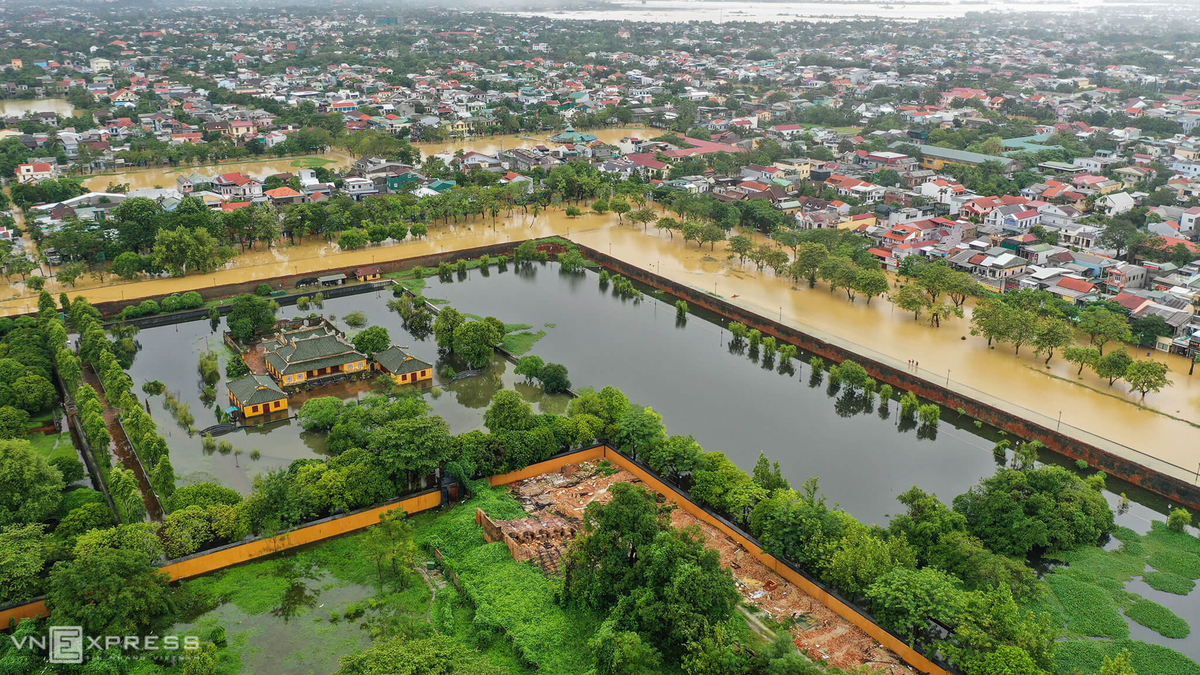 Many roads surrounding Hue Imperial City have been flooded 30-60 cm under water on October 12. Photo: VNExpress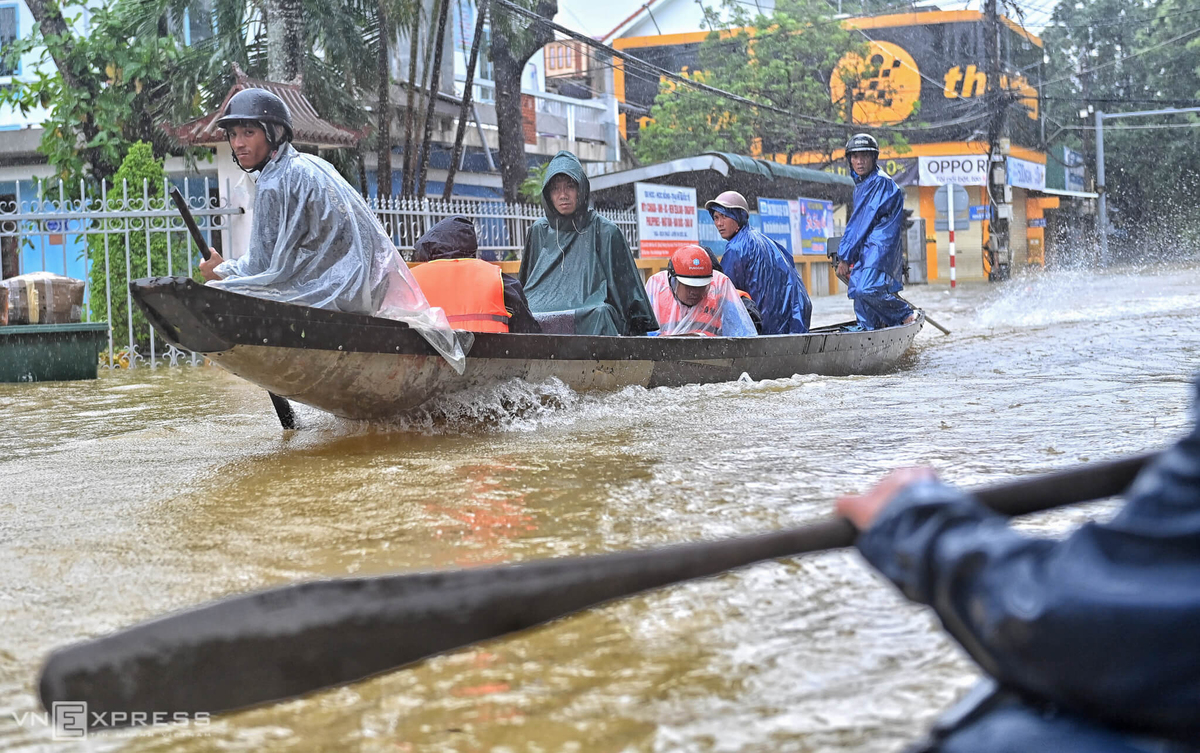 The local people have to travel by boats. Photo: VNExpress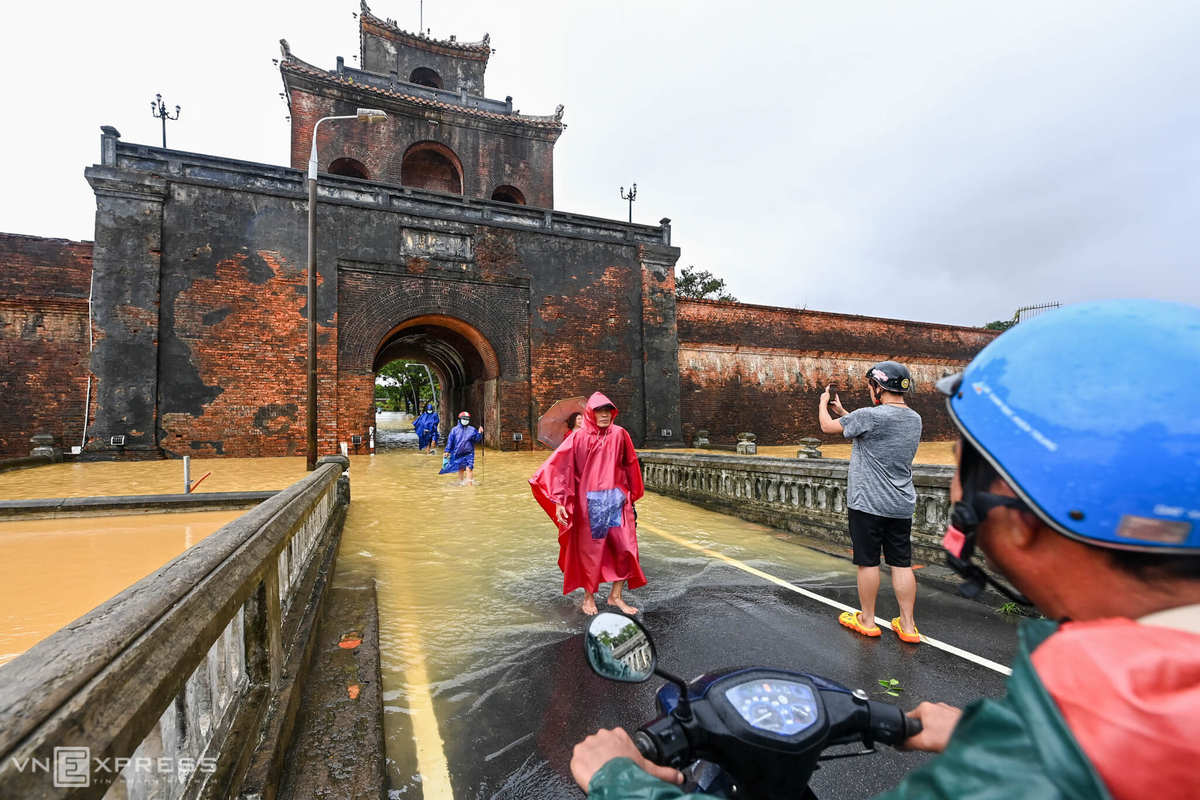 Floodwater overflows through Cua Ngan (Ngan Gate), located to the left of Hue Flag Tower. Ngan Gate is one of the 10 main entrances leading to the Citadel. Photo: VNExpress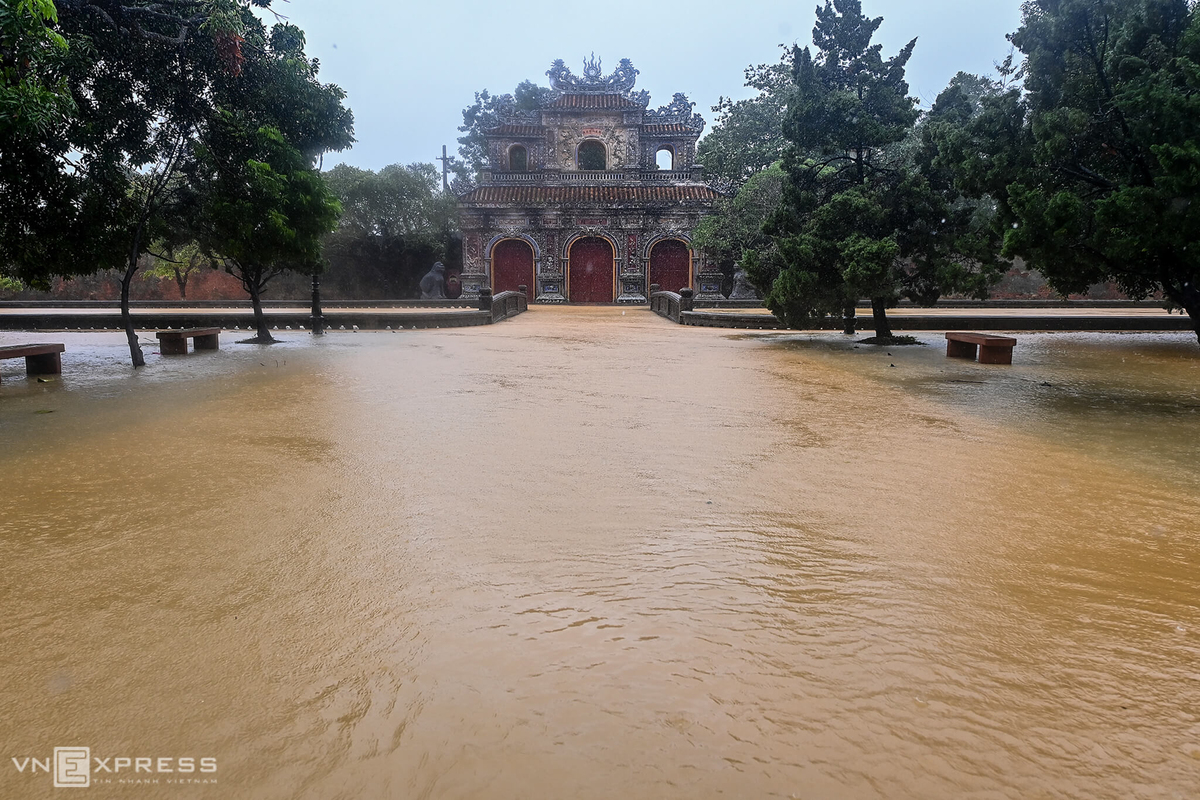 Flood in front of the Hien Nhon Gate (East Gate). Photo: VNExpress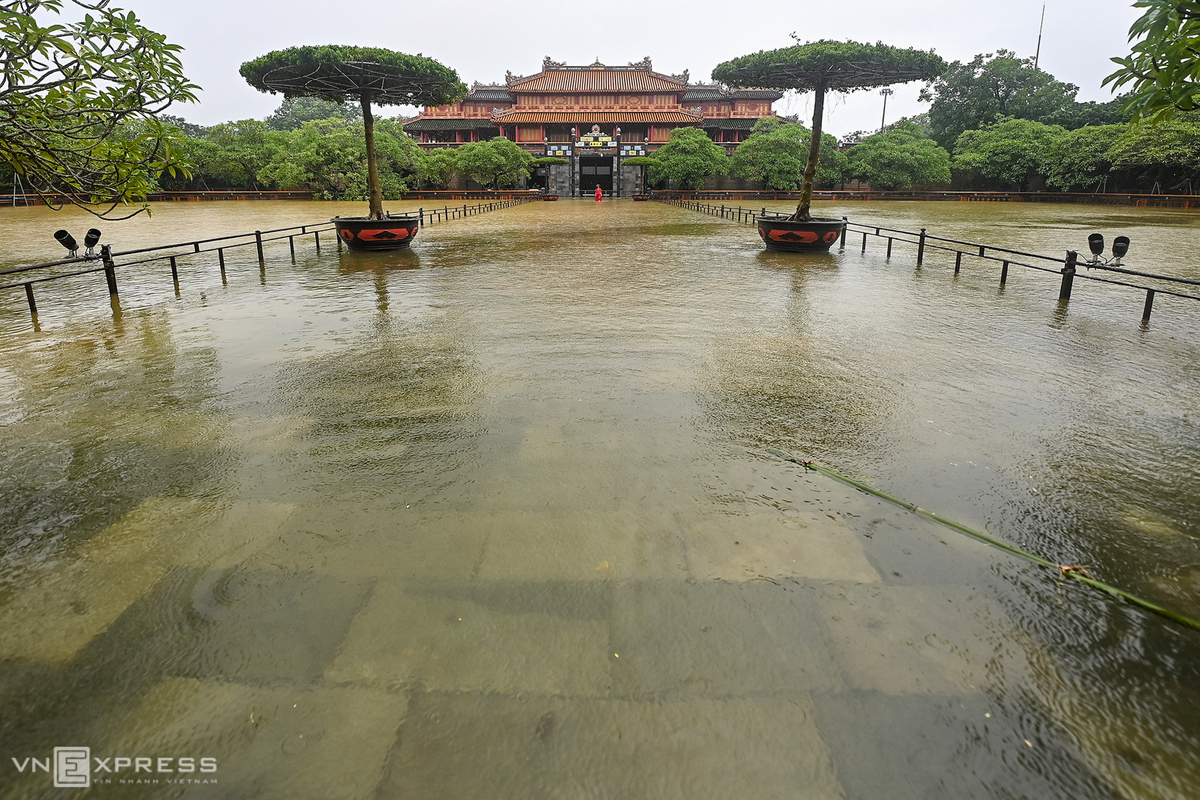 In front of Thai Hoa Palace. The iron nets are erected to avoid the fish from being swept out Photo: VNExpress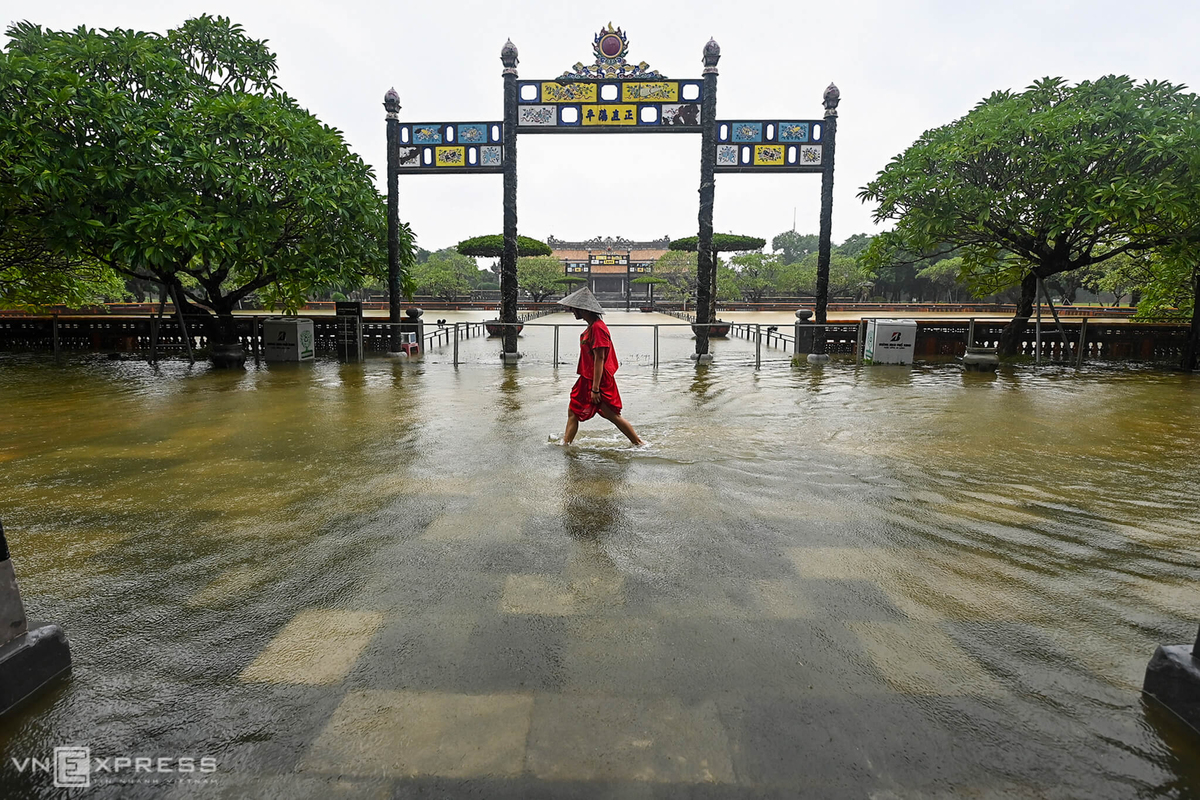 Ngo Mon (Meridian Gate) has been inundated 30 cm. Photo: VNExpress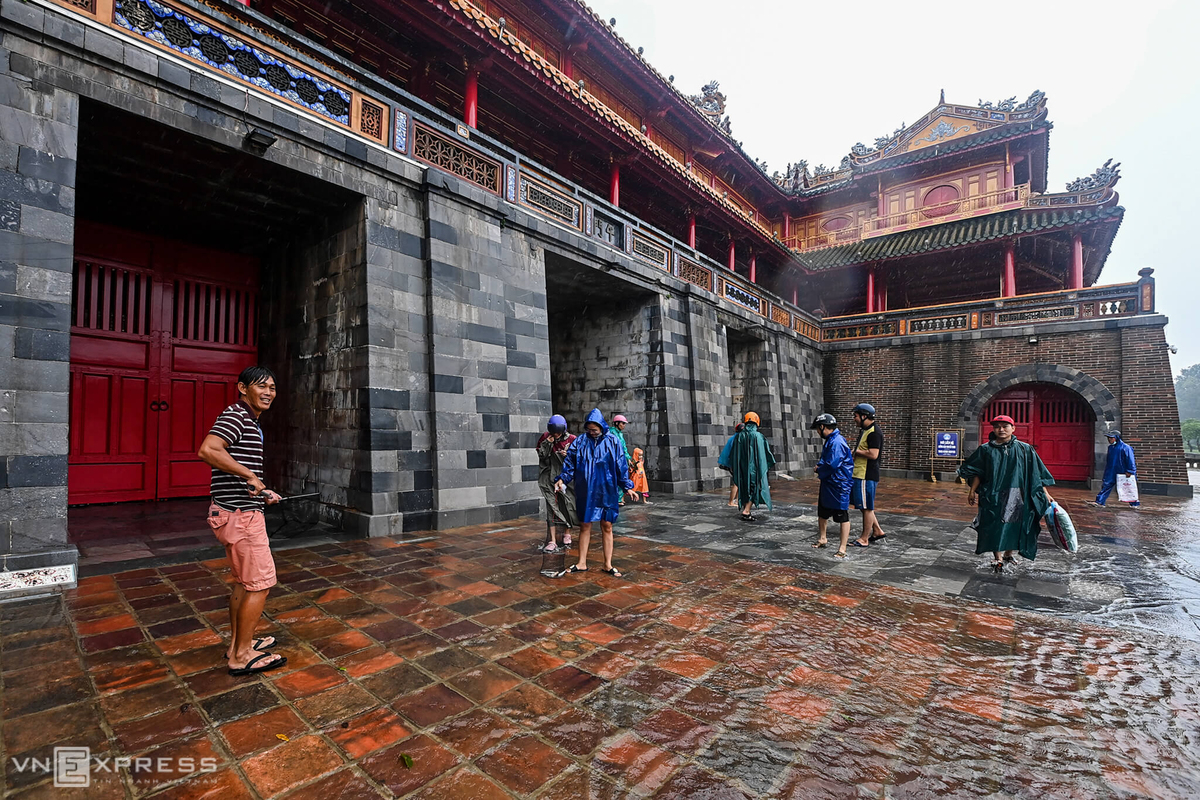 Photo: VNExpress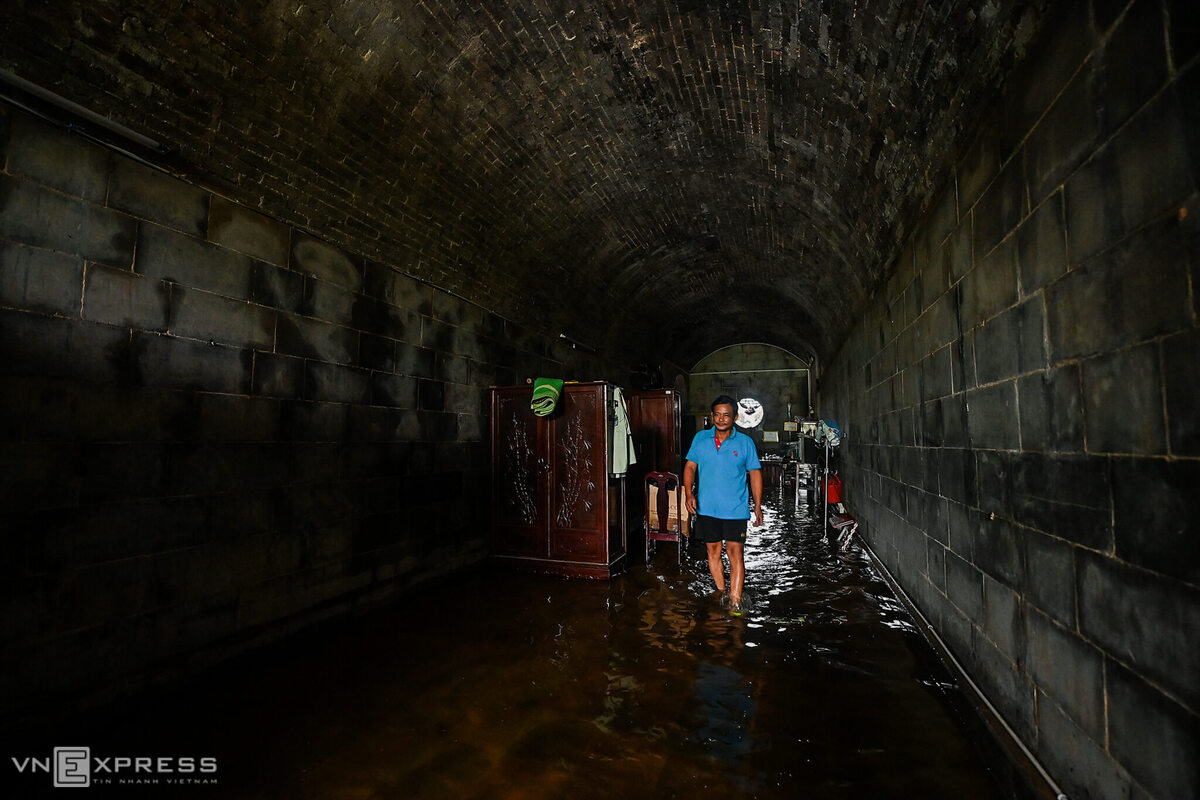 Photo: VNExpress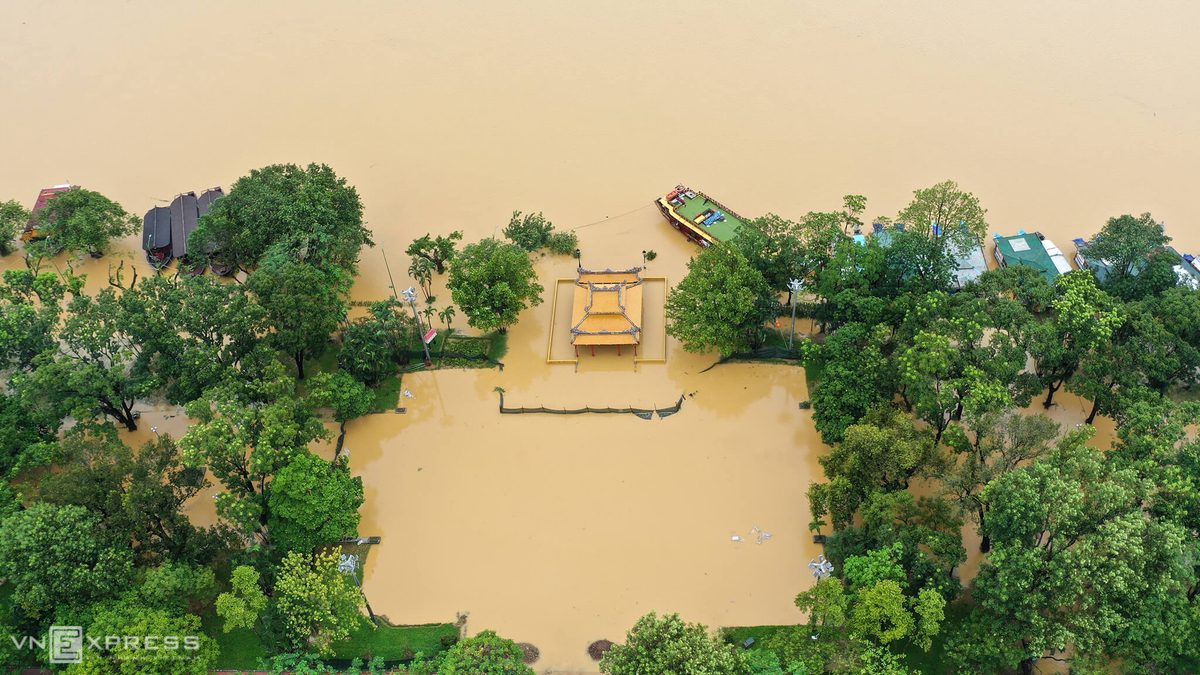 Nghinh Luong Dinh, situated by Perfume River has been submerged by serious flood. In Hue, flood has left 4 deaths, one missing and more than 53,380 houses are under water from 0.5 to 1.8 m. Photo: VNExpress
Severe flooding and landslides triggered by heavy rains in the central and Central Highlands regions have left at least 21 people dead and 14 others missing.
The fatalities were reported in Quang Tri, Quang Nam, Thua Thien-Hue, Da Nang, Quang Binh and Quang Ngai on the central coast, and Gia Lai, Dak Lak and Lam Dong in the Central Highlands.
Over 100,000 houses in 206 communes in Ha Tinh, Quang Nam, Quang Binh, Quang Tri, and Thua Thien-Hue provinces and Da Nang city are under 0.3-3 metres of water.
Nearly 50,000 people have been evacuated while authorities have stepped up efforts to supply food and other necessities to marooned people.
The flooding is expected to last until the end of this week.