Ideal Tourist Destinations Near Hanoi for Tet Holiday
Here are some popular tourist destinations near Hanoi that are suitable for short journeys and still bring many interesting Tet experiences.
Quang Ninh
This is a province located in the northeast of Vietnam. Quang Ninh is likened to a "miniature Vietnam" because the west of this province leans against the mountains, and the east has a coastline of about 250km, including many estuaries.
Quang Ninh is a famous tourist destination that attracts a lot of visitors all year round. Especially in the spring, this place becomes an ideal choice with many famous spiritual tourist attractions such as Ba Vang Pagoda, Yen Tu Pagoda, Cua Ong Pagoda, and Ngoa Van Pagoda.
In addition, visitors also have the opportunity to visit beautiful islands and bays such as Ha Long Bay, Co To Island, Bai Chay Island, Quan Lan Island, and Tuan Chau Island. The natural landscape of these places is as majestic as the biblical paradise.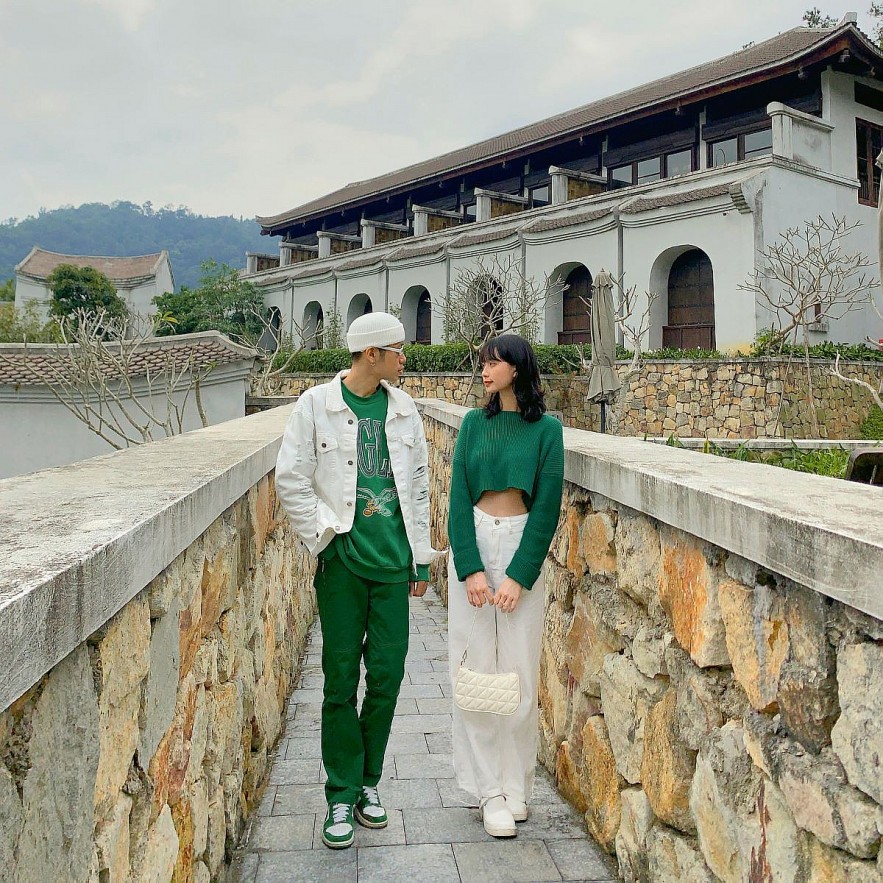 Photo: Vietnamnet.vn
Hai Phong
Located about 118km from Hanoi city, Hai Phong is an attractive destination for tourists because of its diverse and impressive natural landscape and rich cuisine.
Some places that tourists must check-in in Hai Phong include Hai Phong station, the city theater, Do Son, and famous bridges such as Binh bridge and Hoang Van Thu bridge.
In addition to visiting the famous spots throughout the city mentioned above, visitors can enjoy many delicious dishes at affordable prices such as crab cakes, spicy bread, coconut, spicy fish vermicelli, snails, and chrysanthemum tea.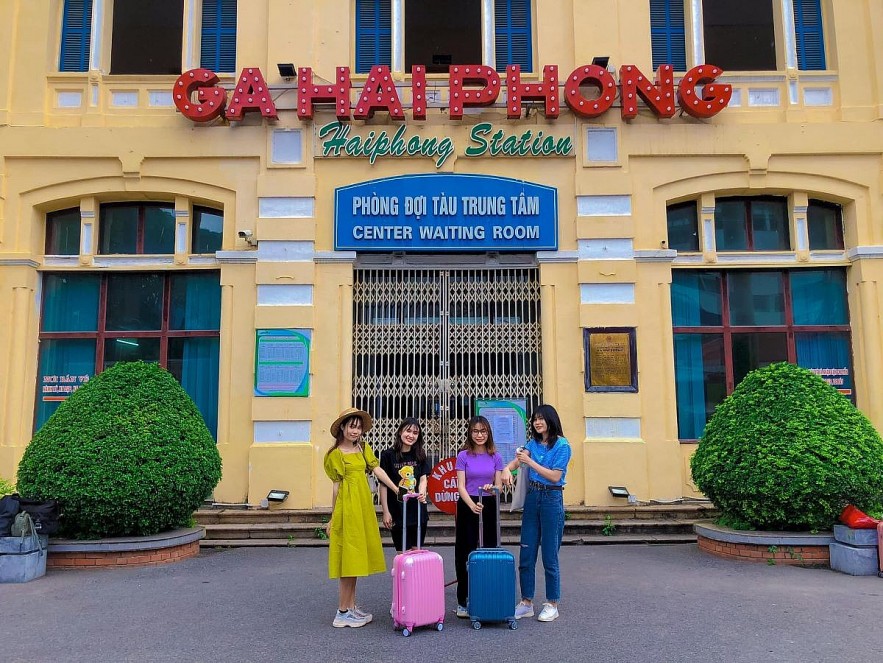 Photo: Vietnamnet.vn
Moc Chau (Son La)
Moc Chau has long been considered one of the most attractive destinations in the Northern region, especially in the plum blossom season at the beginning of the year.
This place was once honored to receive the "Asia's leading natural destination in the region" award and most recently was voted "the world's leading regional natural destination in 2022." Both of these awards are voted by the World Travel Awards (WTA).
To explore all of Moc Chau, visitors only need 2 days. They can freely visit and experience famous tourist attractions such as Ban Ang pine forest, Mu Nau plum valley, Moc Chau tea hill, Nang Tien waterfall, Dai Yem waterfall, Chieng Khoa waterfall, Nguyen Thuy village, and Pha Luong peak.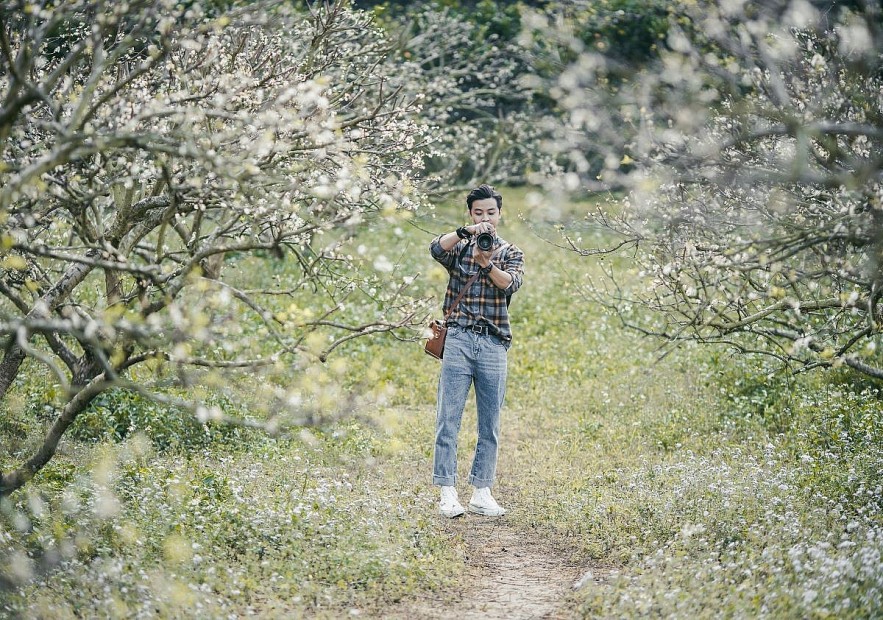 Photo: Vietnamnet.vn
Tam Dao (Vinh Phuc)
Tam Dao is only about 2 hours away from Hanoi. It is known as "Small Sapa" thanks to its landscape and very romantic atmosphere. Visitors can come here to enjoy their vacation, and feel the same wonderful atmosphere as Da Lat and Sa Pa at an affordable price.
In Tam Dao, visitors can check in at many famous tourist sites such as Tam Dao Stone Church, Ba Chua Thuong Thousand Waterfall, Silver Waterfall, or TV Tower. This place is also an ideal cloud-hunting spot. It was voted by WTA as "World's Leading Tourist Town 2022"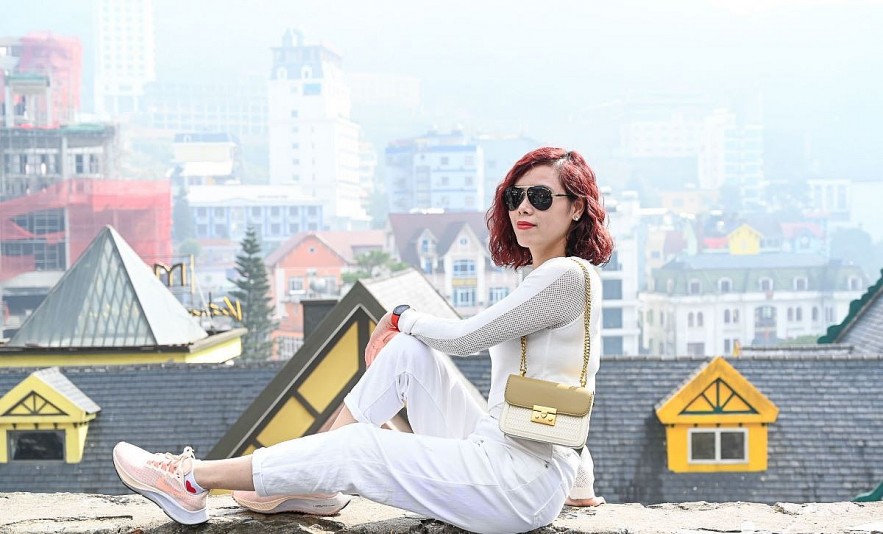 Photo: Vietnamnet.vn
Ninh Binh
Ninh Binh is considered to be the top spiritual destination for tourists who go on New Year's holidays. It is about 100km from Hanoi. This is a land that possesses all the elements to become a sacred and attractive destination on every pilgrimage. Therefore, it is not difficult to understand why this place is always the most popular tourist destination in the North.
Visitors can go to many sacred ancient temples and pray for good luck and peace for their families and loved ones in the new year. They can visit Bai Dinh pagoda, Bich Dong pagoda, Phat Diem church, Nhat Tru pagoda, Mua cave, or Am Tien cave. In addition, visitors can also learn about cultural and historical relics such as Hoa Lu Ancient Capital and Phat Diem stone church.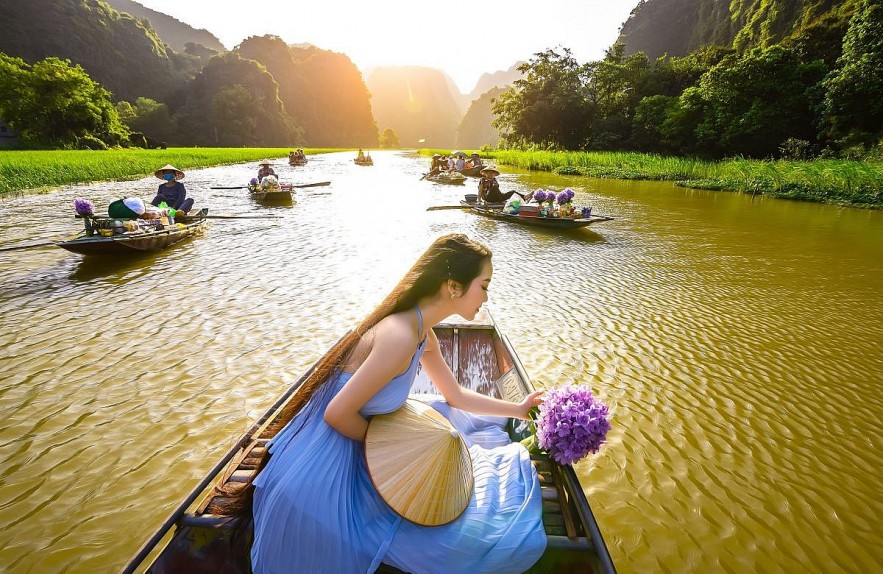 Photo: Vietnamnet.vn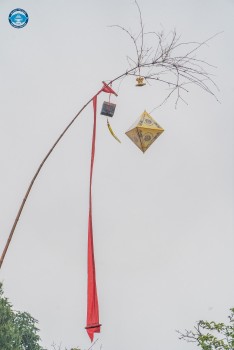 Viet's Home
In the past, the Neu pole (a tall bamboo pole with red garment strips used to ward off evil spirits during the lunar New Year) lowering ceremony at the royal palace of the Nguyen Dynasty was performed to mark the end of the New Year holiday and prepare to enter a new working year.