Far from Home: How International Students Celebrate Tet
Celebrating Tet far away from their hometown, many Vietnamese international students still gather around and make their own Lunar New Year.
While we are happily enjoying the Tet holiday with our loved ones, a lot of Vietnamese international students living far away from home can only celebrate it on their own or with other compatriots.
These young international students from different countries told their own heartwarming stories to Zing of how they made their own special Lunar New Year, their homesickness, and their love for families back home.
Nguyen Quynh Thu, 24, international student in Italy
In Modena city where I am living and studying, the Tet holiday almost does not exist because only a few Vietnamese people live here.
This year, my examination happened during Tet, and I was super busy. Despite that, I still spent time preparing the traditional meal for Lunar New Year and took a picture to send to my dad, who is very strict about cooking.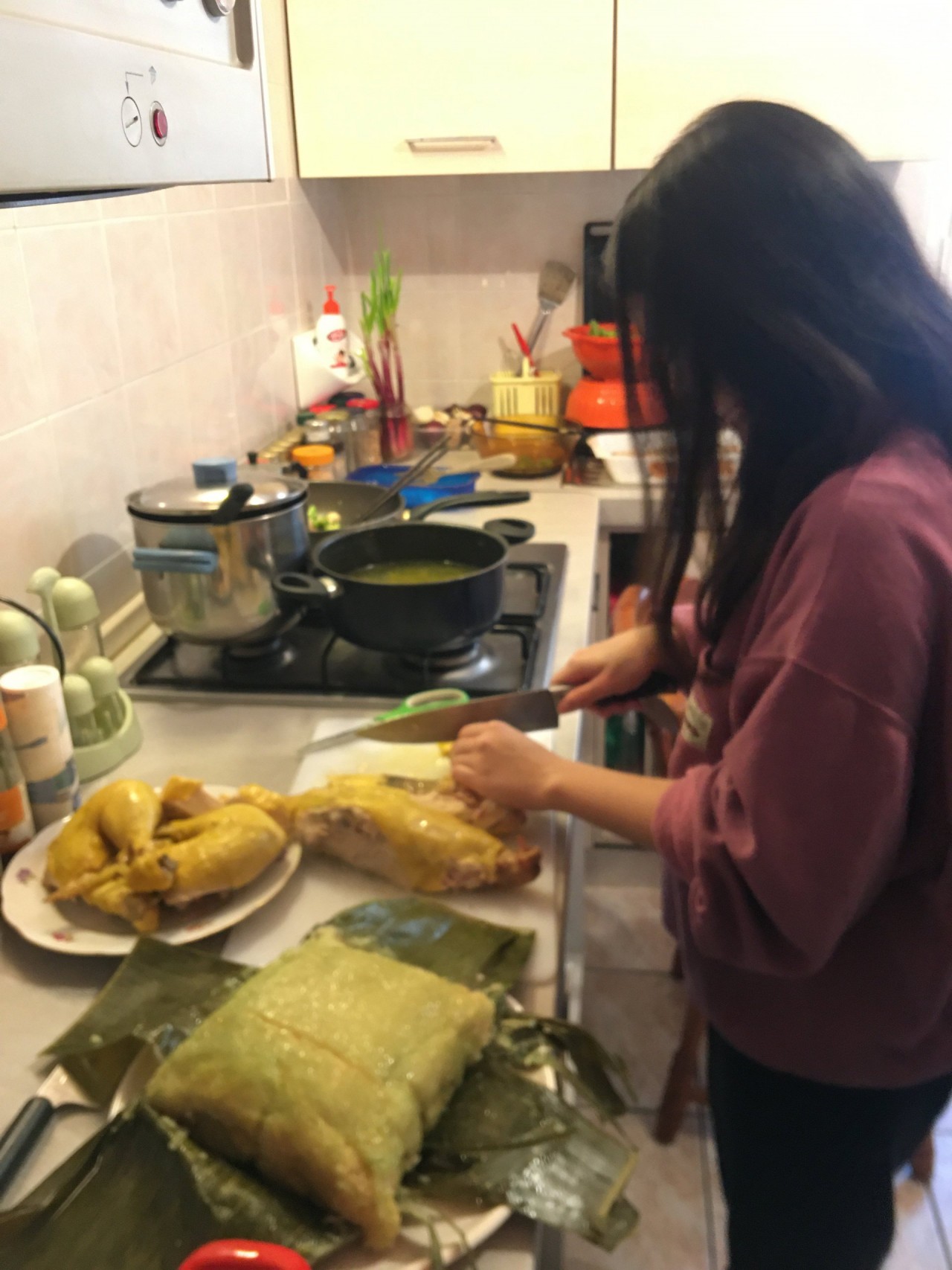 Photo: Zing
The ingredients for making Vietnamese food are hard to find here because there are only Chinese markets. I had to improvise most of the dishes. Unable to find the right rice paper rolls that the Northern families usually use, I replaced them with spring rolls in the style of Southern dishes. I finished all the necessary plates in the break between the exams.
On the morning of the 29 of the Lunar New Year, I woke up early to buy chicken and vegetables and rushed to the kitchen to cook in time for the offerings. The food was bought at the farmers market, which has fresh and delicious goods that bring a flavor close to home.
The chung cake was brought to me by my flatmate from Holland and was stored in the fridge for this special occasion. There were also a few Vietnamese friends of mine who joined the meal.
One of my friends is dating an Italian man, and this was the first time he celebrated the Tet holiday. People brought more fruits to decorate the five-fruits tray, then we sat together talking about old memories.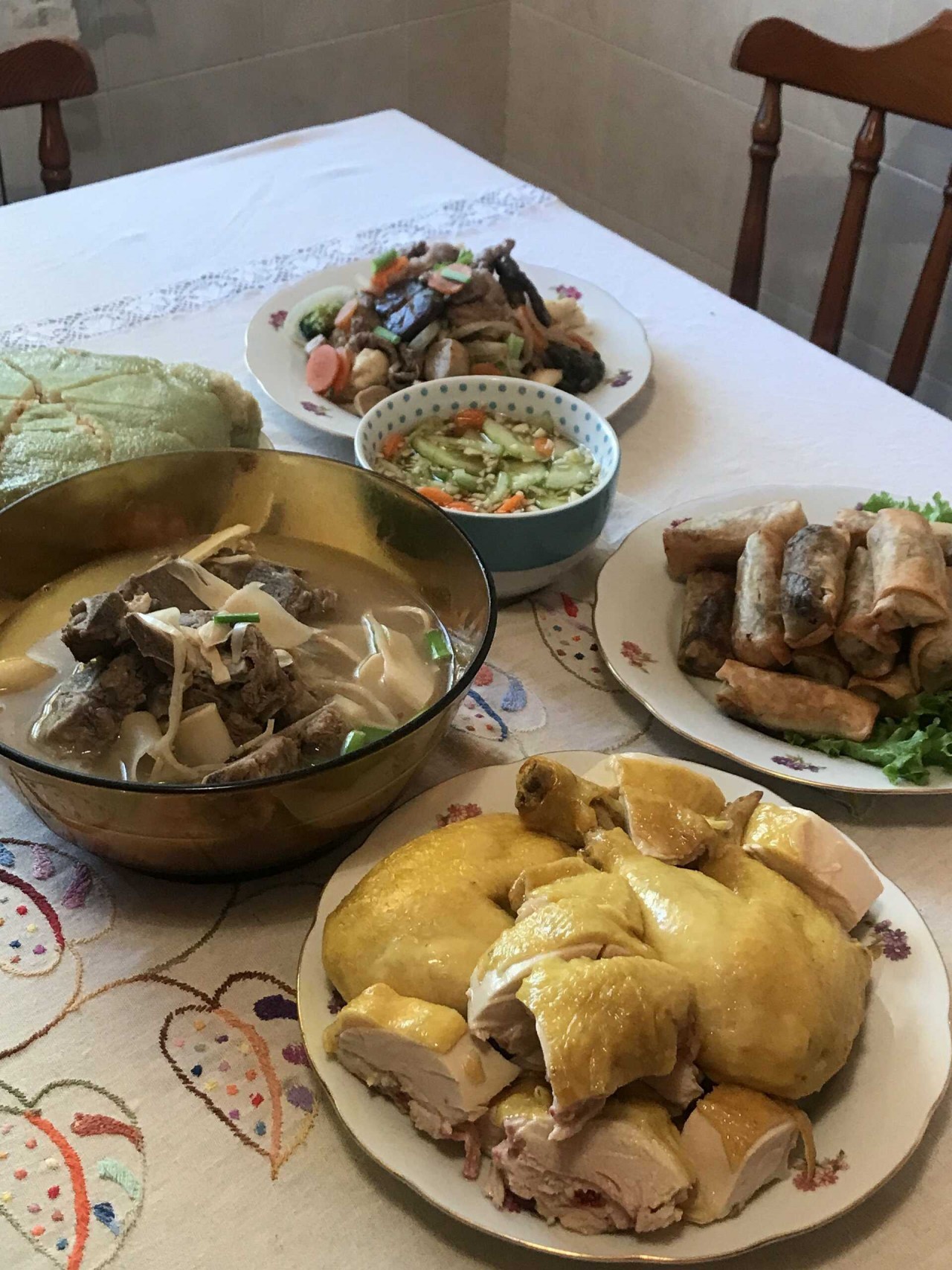 Photo: Zing
After lunch, everyone wore Ao Dai to take some beautiful photos and watched the "Tao Quan" show together, then raised our glasses to celebrate a happy Lunar New Year.
I called my family to wish them a happy Lunar New Year. After that, my life came back to normal, and I was busy with my exams.
This is the sixth year that I have had my Tet holiday far from home. Next year, I will try to go back to Vietnam to be with my family. The feelings of excitement, warmth, and closeness with loved ones during this time of the year is what I miss most.
Dao Ngoc Linh, 24, an international student in Germany
With a busy schedule and exams at the end of January and February, I could not come back home for the Tet holiday even though I wanted to.
This year, I am even busier with my first semester of the master's degree class. At the time I finish all my exams, Tet is already over, and I will miss another year celebrating New Year with my family members.
Photo: Zing
Unable to go back home, I decided to make myself a special Tet celebration. On the 28th of Lunar New Year, I and my friend went to the Vietnamese market in Berlin to buy chung cake, Gio Cha, and some other snacks. The market was full with our Vietnamese peers shopping for the Tet holiday. Some traditional food such as spring rolls and Gio Cha were on display at the market and easy to get.
The bright red color of the decorative items for the Tet holiday made me feel at home.
Years ago, when I was in Finland, I used to gather around with other Vietnamese international students in the last days of the year. This year, I decided to spend time with my loved ones as Lunar New Year drew close.
The most important thing is to be able to call and talk to my family on Tet holiday, even though we can only see each other through the phone screen. The feeling of Tet was in the photos and video clips that my parents sent to me.
In the next few days, I will hang out with my classmates. Since Lunar New Year's days were just normal days here in Europe, I soon went back to my daily routine.
What I miss most about Tet holiday at home is the cleaning. I loved joining in with my family, and cleaning the house was never tiring or difficult for me. When we were done, I would go shopping with my mom. We would wander around the Old Quarter, and bought some goods for my family.
Nguyen Vu Hai, 27, living in Italy
Before the Tet holiday, I had a plan to go back home. After three years far away from Vietnam, I missed the atmosphere of Tet in Hanoi and the warmth, fuzzy feelings of being with your beloved family members. However, due to the Covid-19 pandemic, the price of tickets increased, and I have to stay in Italy until the situation is more positive.
Some of Hai's foreign friends also joined them, and they were all excited to taste the traditional Tet dishes of Vietnamese people. Photo: Zing
Tet here is like any other normal day in Europe, and we still go to work and study. I invited my friends over to cook and have a hearty meal as a Tet celebration before midnight. Some of my foreign friends also joined us, and they were all excited to taste the traditional Tet dishes of Vietnamese people.
In Italy, it is very difficult to find Vietnamese ingredients or spices. We have looked through several shops and supermarkets to find enough ingredients to make spring rolls, boiled chicken, and sticky rice. Fresh vegetables and herbs here are expensive.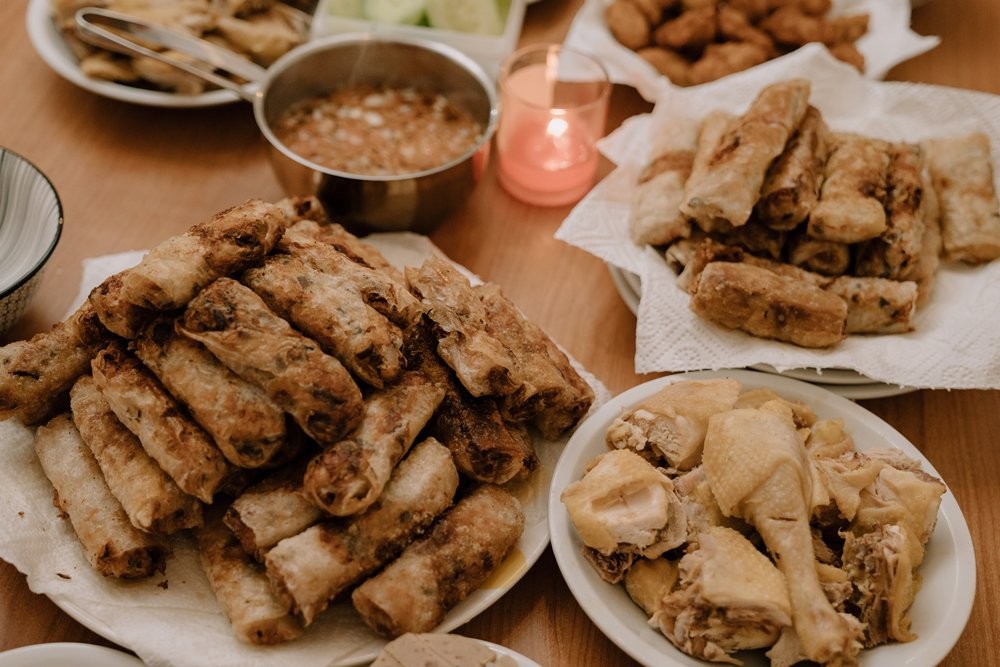 Photo: Zing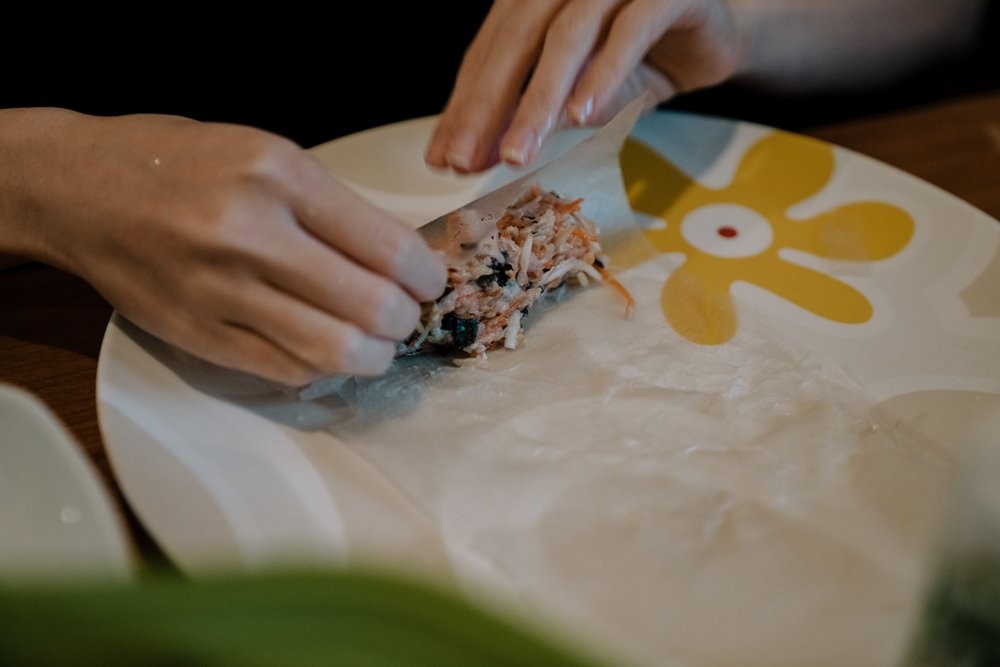 Photo: Zing
I called home to wish a happy Lunar New Year and good health to my parents and received their support and heartwarming lucky wishes from them. I was lucky to have my friends and the Vietnamese community here in Italy to celebrate Tet so that I would not feel alone. However, I still wish to enjoy this special time back in my hometown, with the cold and rain of the spring.
Friendship
In Da Nang, the Vietnam-Laos Solidarity and Friendship Year 2022 was celebrated on July 2. Collectives and individuals of the Lao Women's Union were also awarded medals of Vietnam.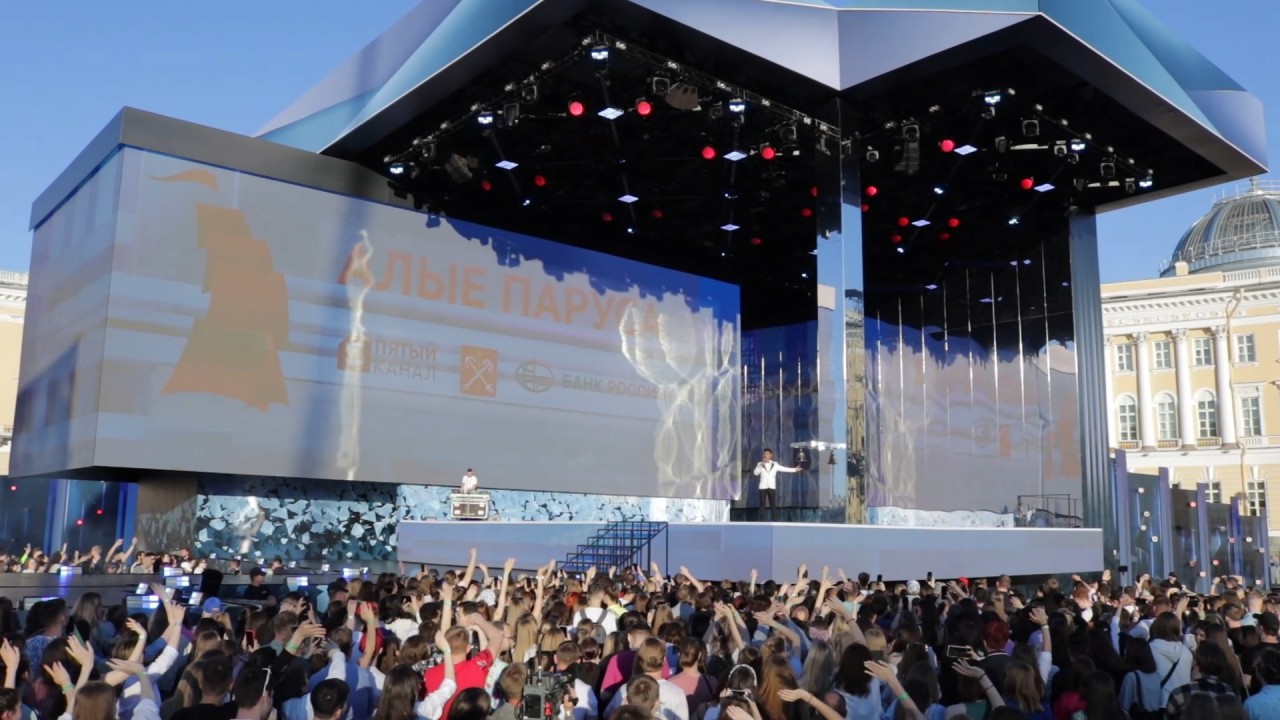 Overseas Vietnamese
The fact that Vietnamese singers can perform at the world-famous festival affirms the audience's friendship, admiration and respect for the young Vietnamese talent of the audience and artists in Russia.
July 02, 2022 | 07:28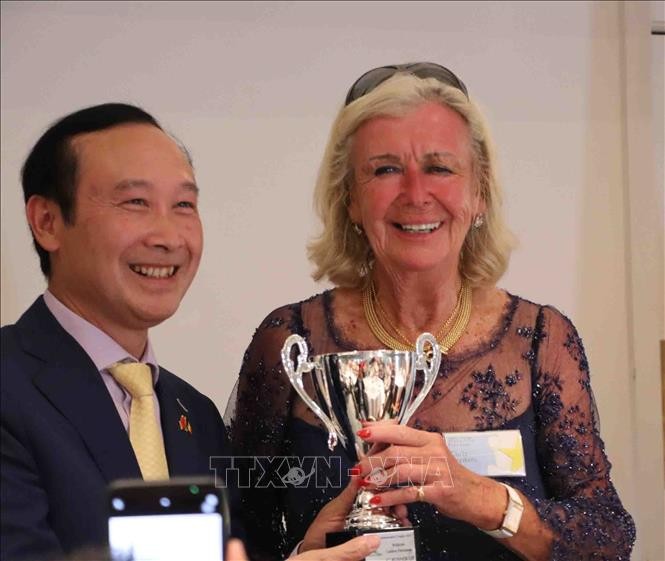 Overseas Vietnamese
A friendly golf tournament named "Vietnam Ambassador's Cup 2022" was held in Belgium to raise funds for Agent Orange/dioxin victims in Vietnam.
July 02, 2022 | 07:12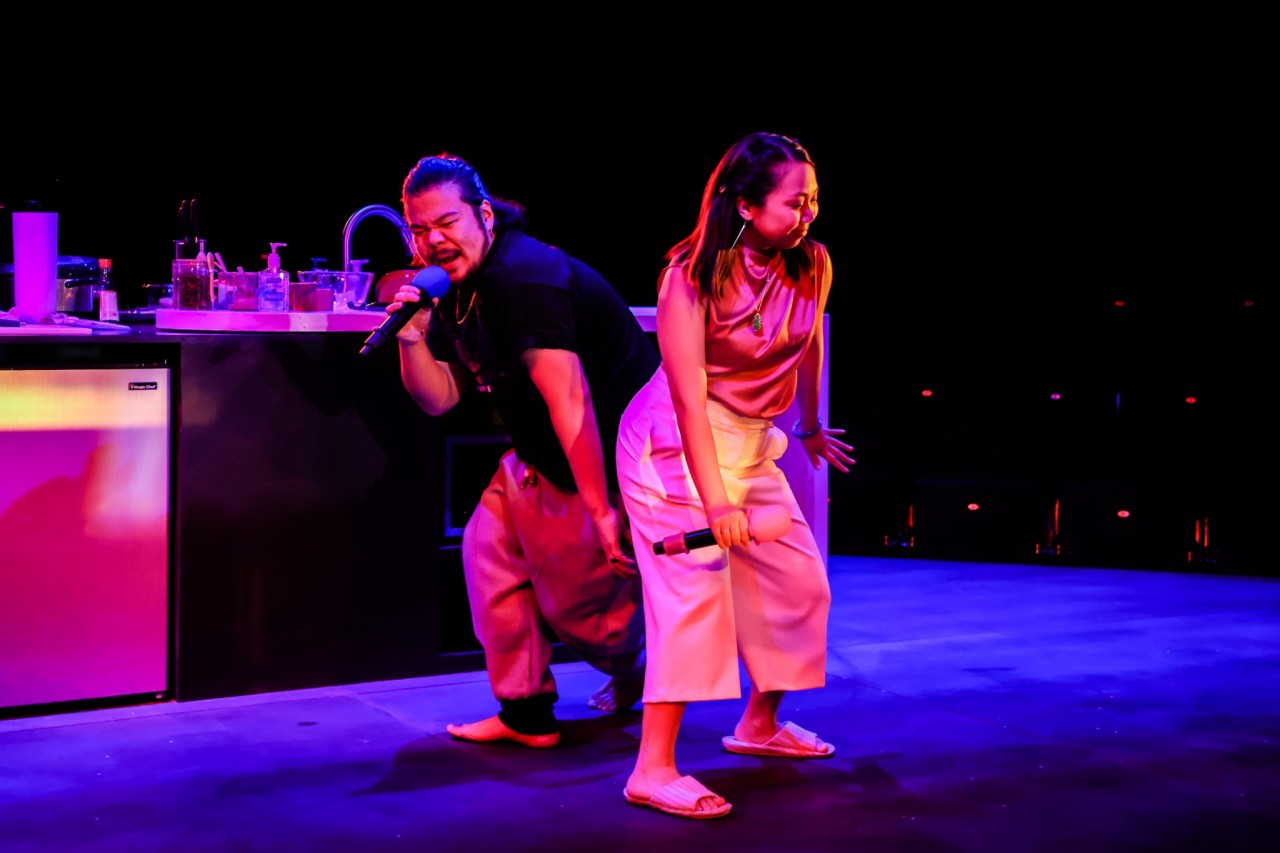 Overseas Vietnamese
The ninety-minute show of "Song of Me," written by Le and Dat Peter Ton, reflected how the Vietnamese - American generation stay true to their roots while vying for the American Dream.
July 01, 2022 | 06:27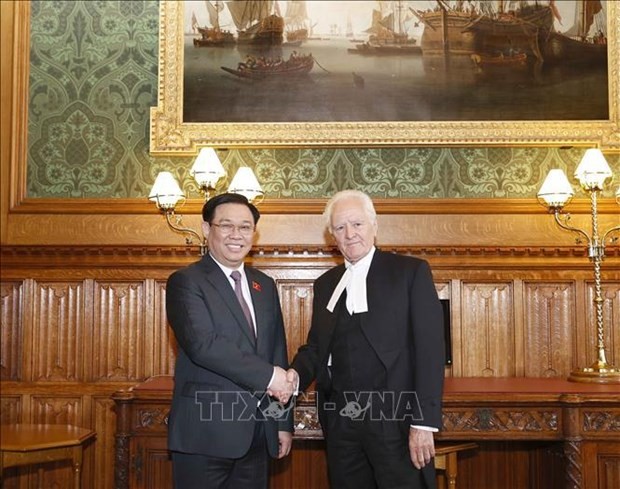 Overseas Vietnamese
National Assembly (NA) Chairman Vuong Dinh Hue arrived at London on June 28 (local time), beginning his three-day official visit to the UK.
June 30, 2022 | 17:15