In Photo: Ho Chi Minh City residents crowd supermarkets amid false rumors of lockdown
Ho Chi Minh City's authorities officially refuted rumors of a citywide lockdown as anxious residents rushed to supermarkets for stockpiling goods in preparation.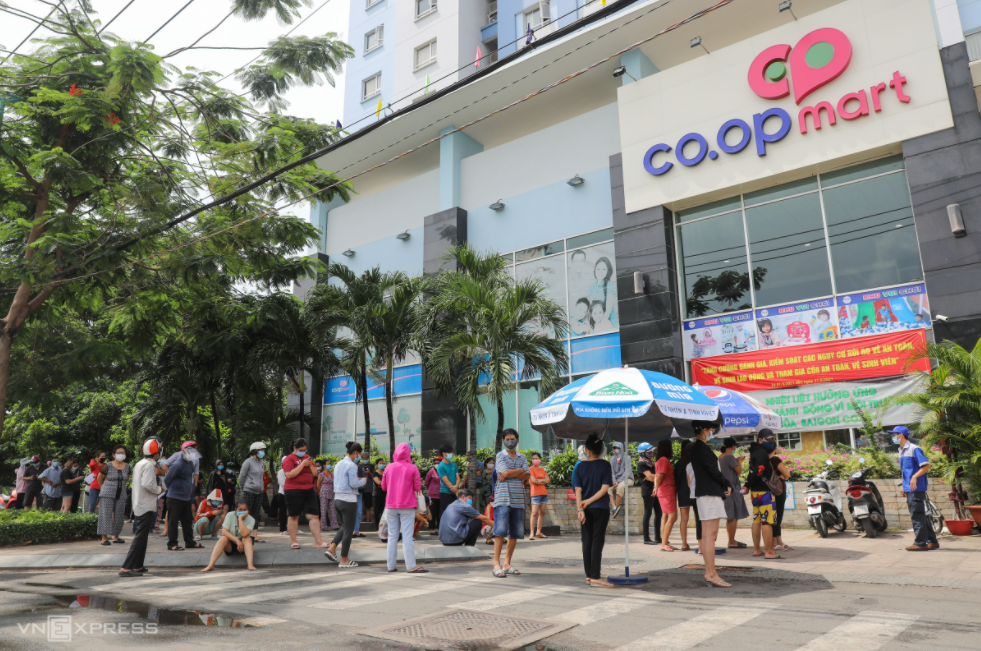 The Co.op mart on Chu Van An Road in Binh Thanh District had hundreds of customers lining up since early morning. They waited patiently for their turn to enter the supermarket and other shops to stockpile goods as rumors of an imminent citywide lockdown gained traction. (Photo: VN Express)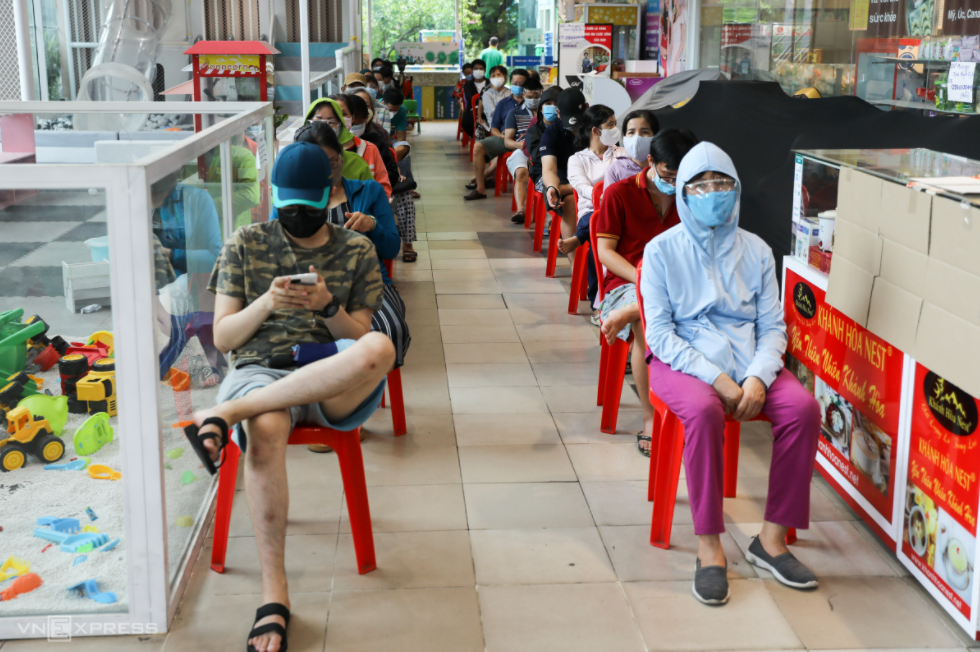 After queueing up outside the supermarket, customers had to wait in a lobby inside before being allowed to make their purchases. Some people said they had to wait two to three hours to begin shopping. (Photo: VN Express)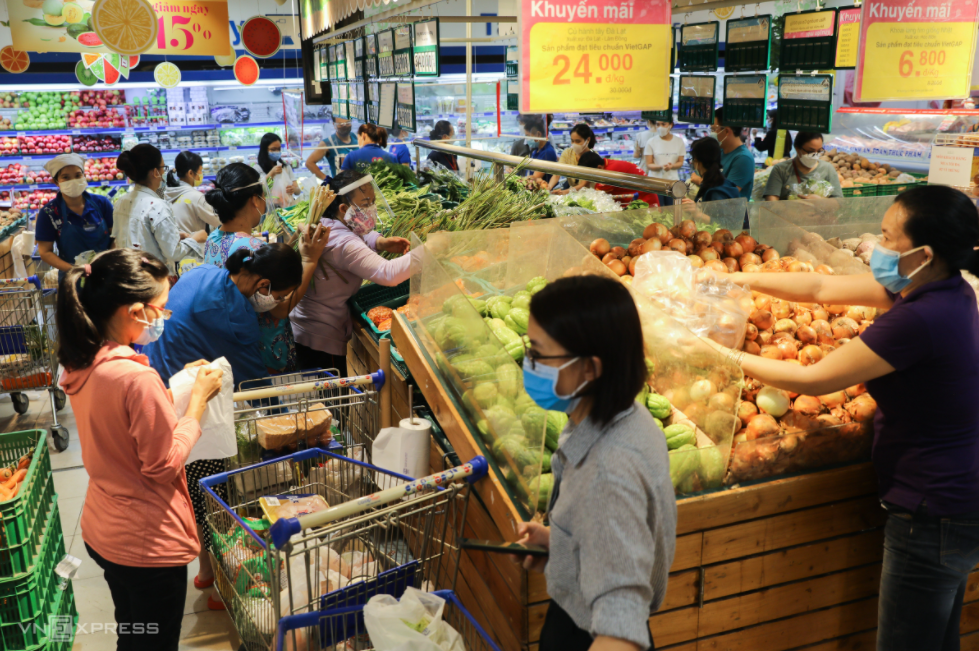 The supermarket allowed only 80 customers at a time. Most people bought goods in large quantities, using two or three trolleys. Frozen food, fruits, and vegetables were sold out. (Photo: VN Express)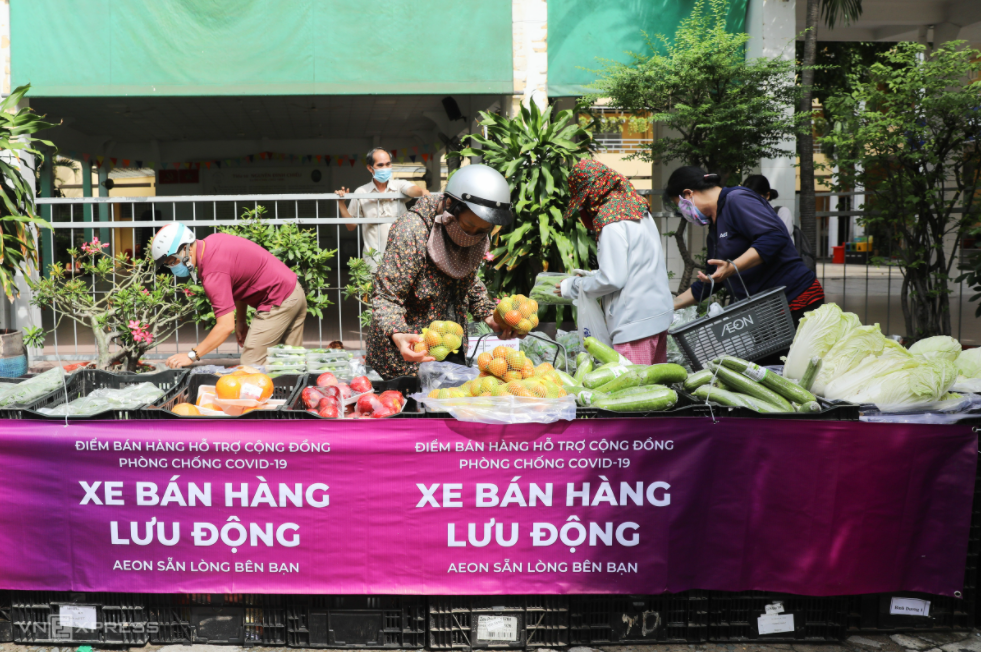 Since Tuesday a sales point has been set up inside the Nguyen Dinh Chieu Primary School in Binh Thanh District for those unable to buy at supermarkets. (Photo: VN Express)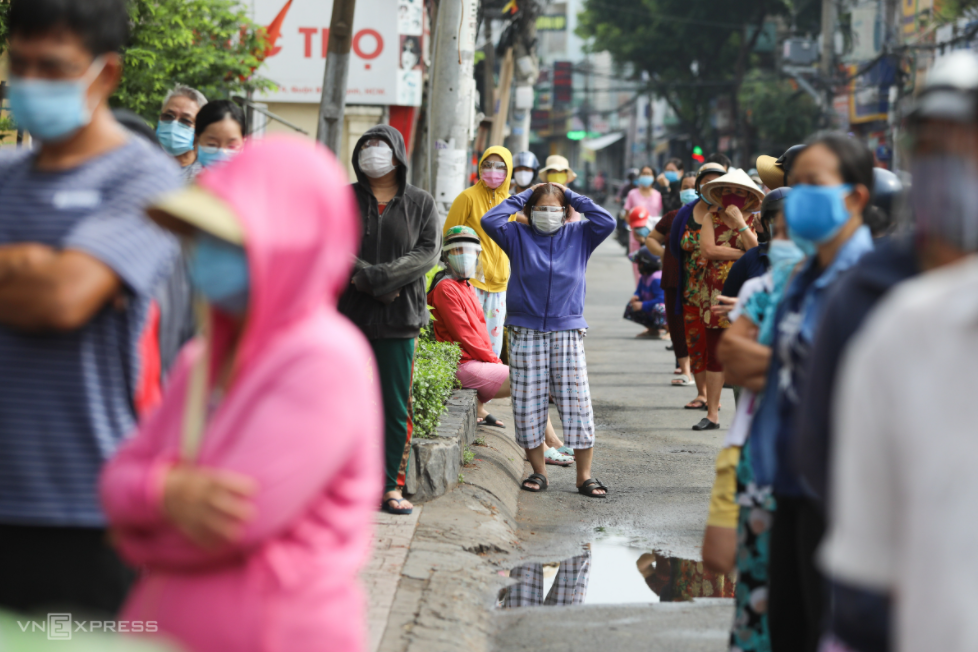 People began queuing up even before the supply truck arrived. (Photo: VN Express)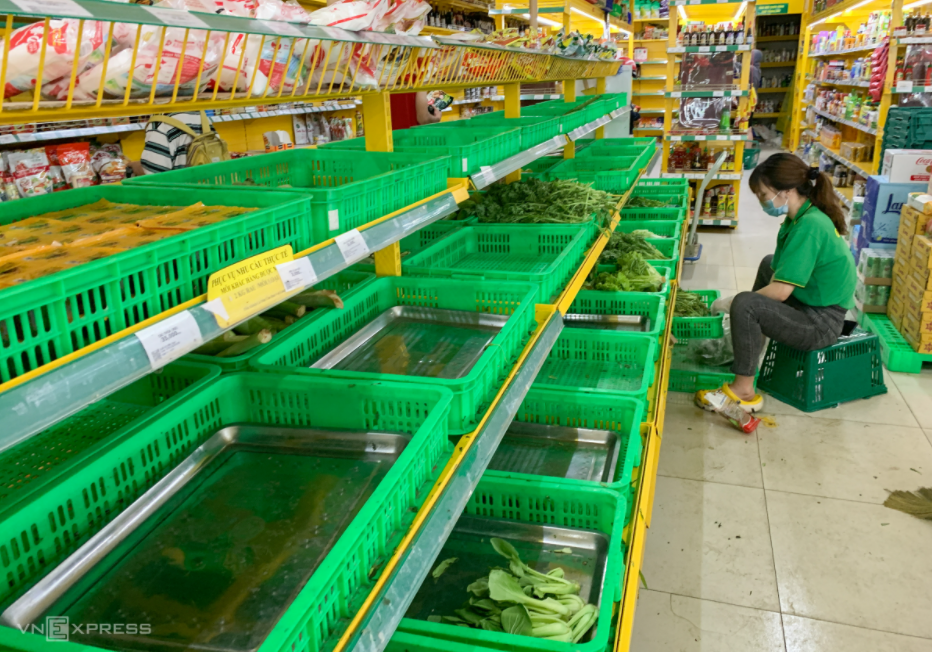 At 11 a.m., the shelves of vegetables, meat, and fish inside a Bach Hoa Xanh outlet on Tang Nhon Phu Road in Thu Duc District were almost empty as people made large purchases since early morning. (Photo: VN Express)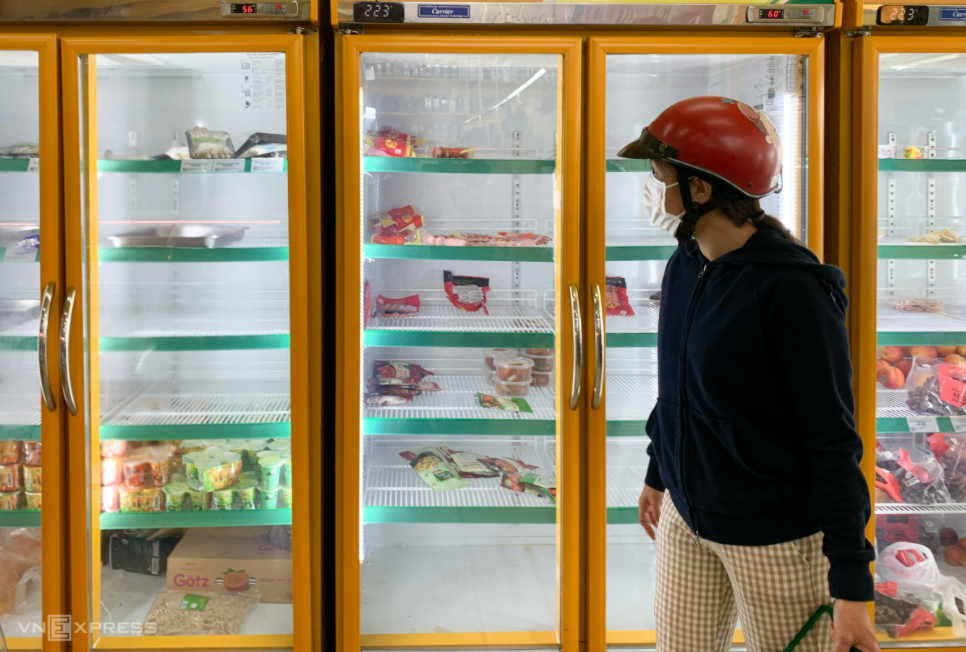 The same thing was true of frozen and dry food. "Yesterday I heard rumors of a citywide lockdown so I was concerned and wanted to stock up some things; but this morning, when I came there was nothing left," said Hoa, a local customer. (Photo: VN Express)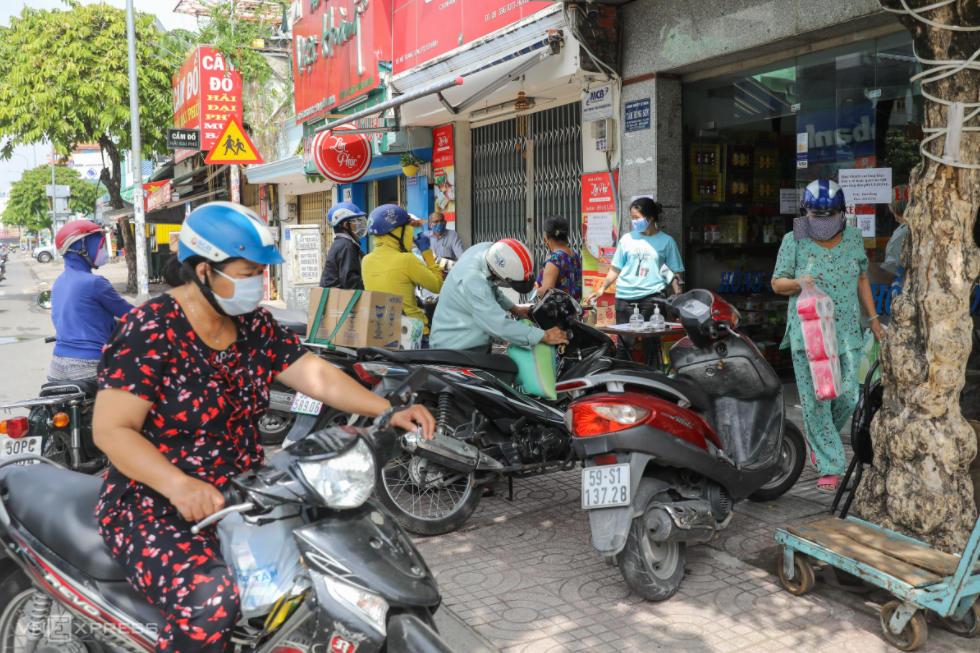 As supermarkets were packed, some chose to shop in grocery stores. At a store on No Trang Long Road, only two people were allowed in at a time. (Photo: VN Express)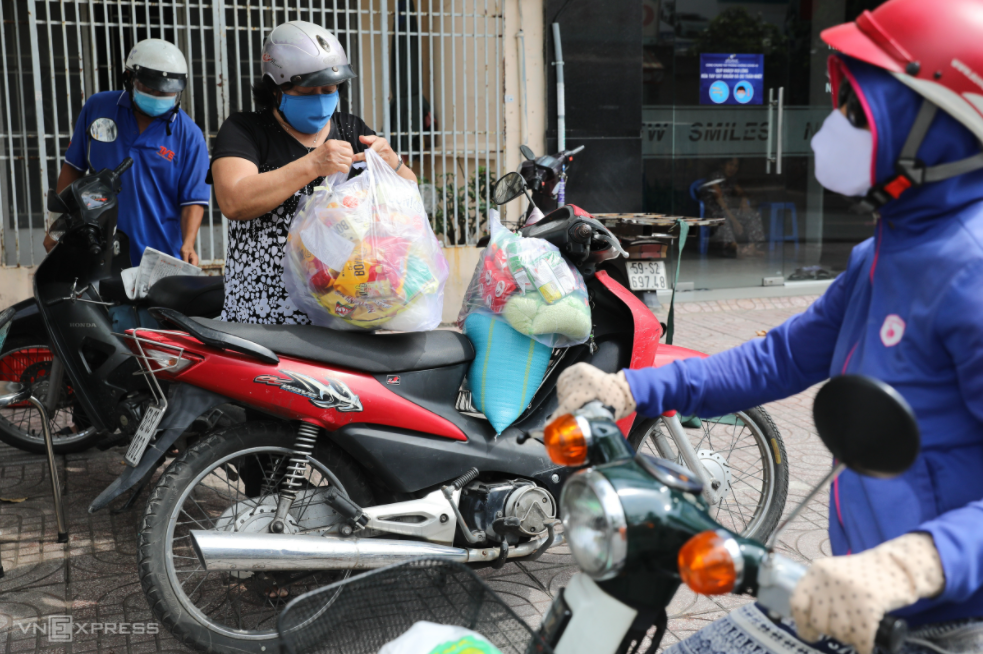 Placing a bag of goods on her motorbike seat, Ngoc Hanh said: "I placed my orders online three days ago but they have not arrived, so I have to come here and purchase some dry goods with rice and noodles." (Photo: VN Express)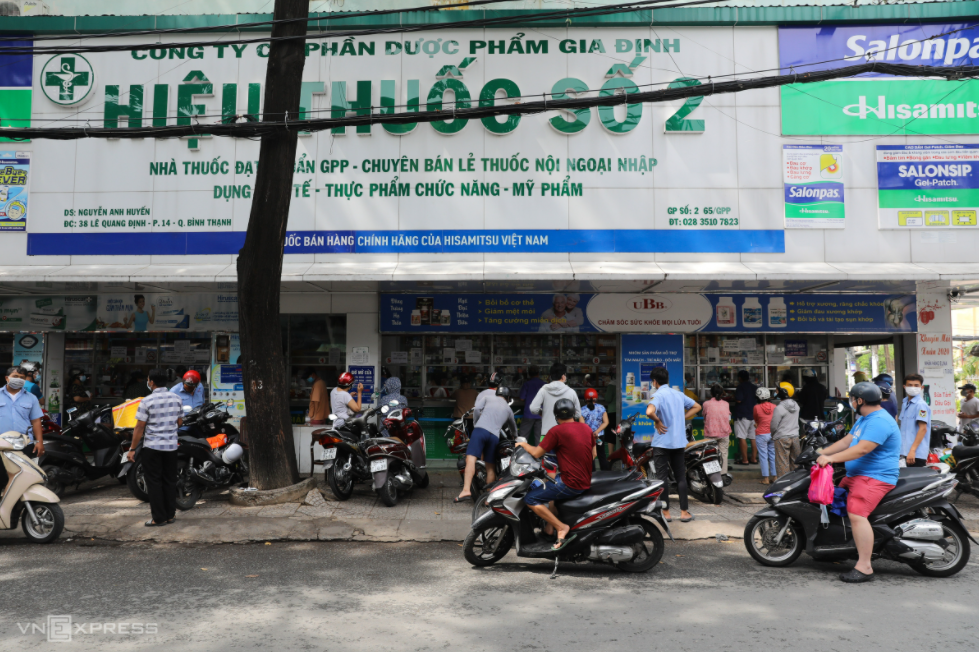 Pharmacies were also busy Wednesday. At one location on Le Quang Dinh Road, people started to arrive early in the morning. Some waited on the road as the pavement was already occupied. (Photo: VN Express)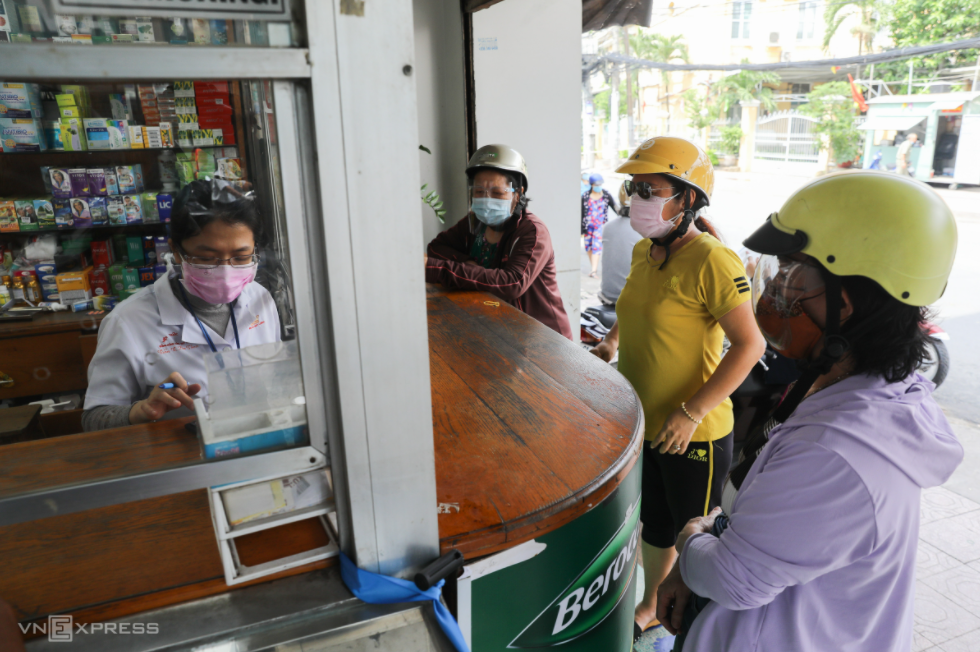 Most people bought masks, hand sanitizers, cold medicines, and functional foods. (Photo: VN Express)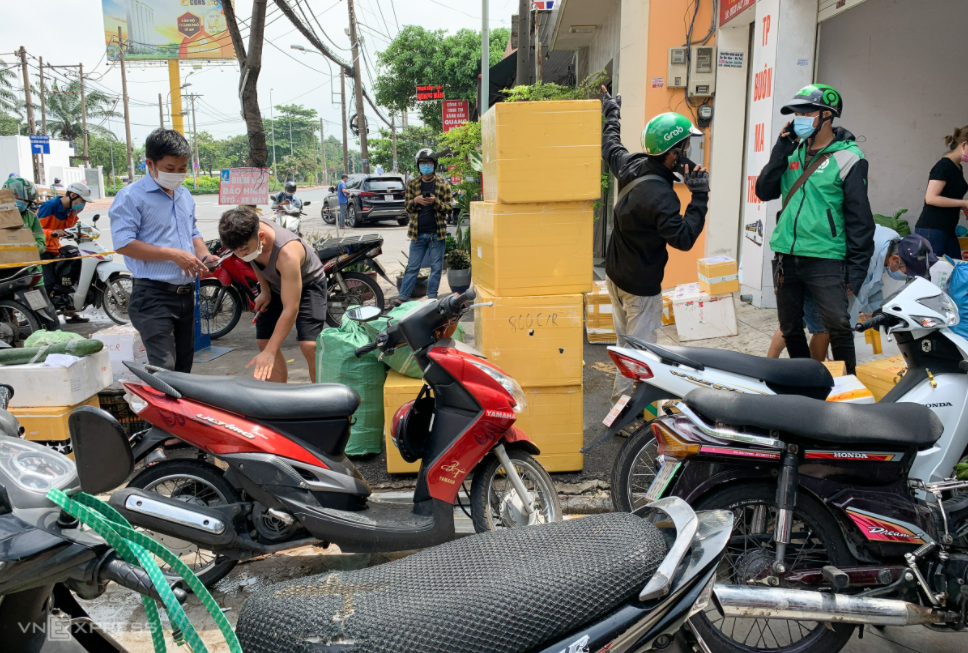 At a goods transport location near the Eastern Region Bus Station, many people arrived on their motorbikes to receive goods transported from other localities. The municipal department of industry and trade had assured last week that there was a food supply of 120,000 tonnes, triple the normal amount, and enough to meet people's needs. (Photo: VN Express)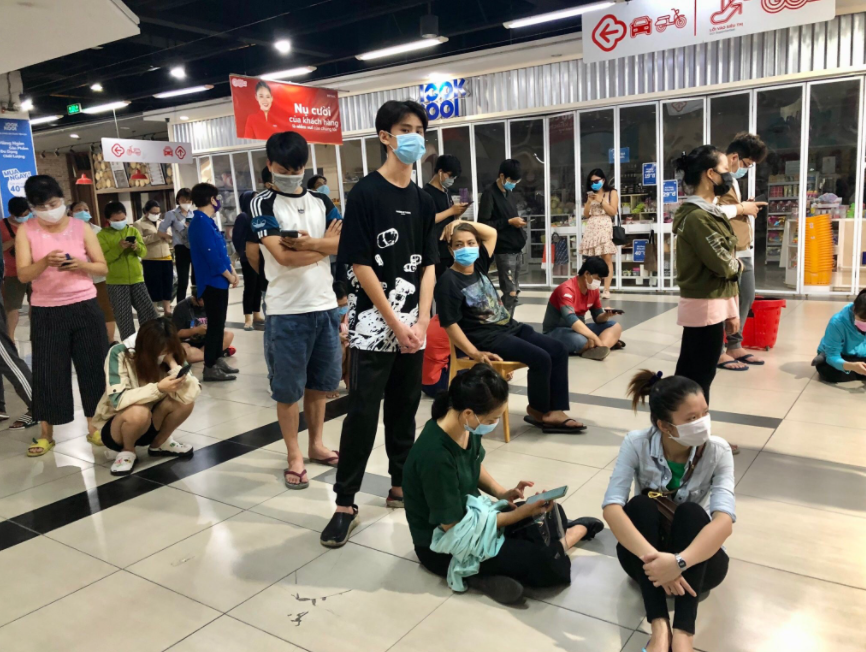 HCMC is in its fifth day of a 15-day social distancing campaign. The city has recorded over 18,200 local cases in the latest Covid-19 wave. (Photo: Thanh Nien)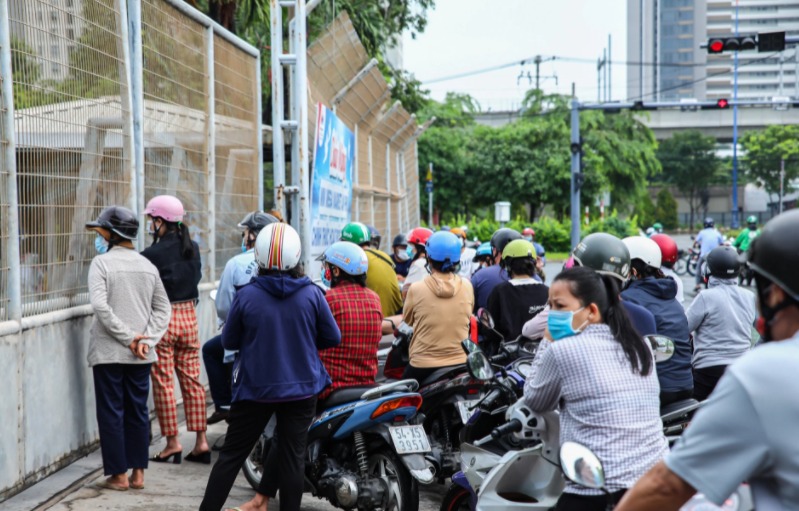 Photo: CafeBiz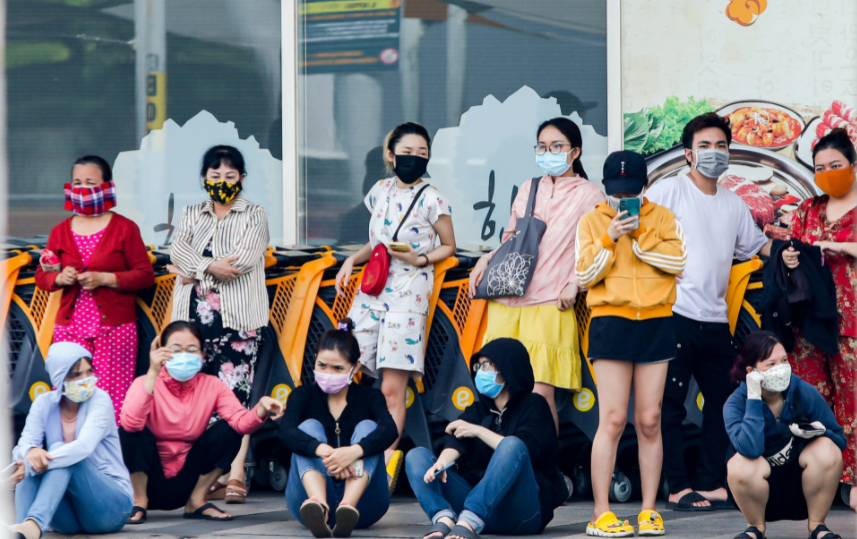 Photo: CafeBiz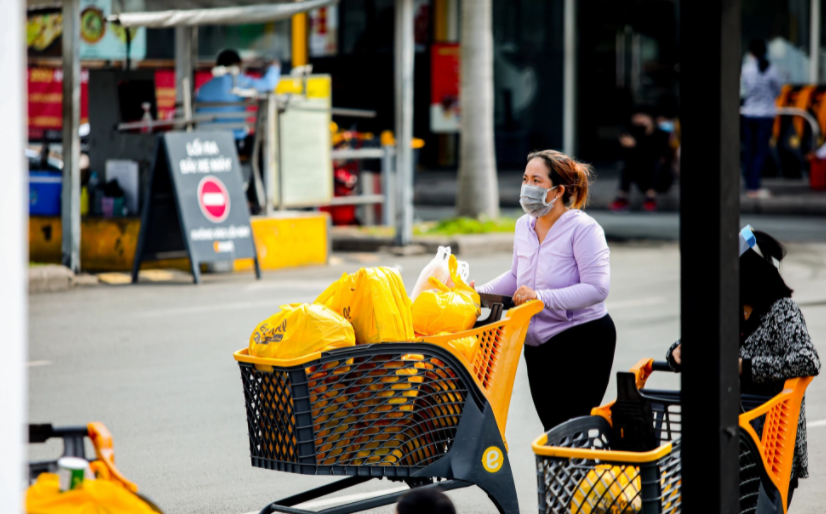 Photo: CafeBiz
Ho Chi Minh City denies rumors of complete lockdown
Ho Chi Minh City's authorities officially refuted rumors on July 14 that a complete citywide lockdown would be imposed, according to VNA.
The rumors spread on social media, along with calls for local residents to start stockpiling food and supplies. Food scarcity and shortages were also rumored to be imminent as well as a complete ban on shopping starting July 15, 2021. The rumors drove many to rush to supermarkets and convenience stores to buy supplies, making it difficult to enforce anti-pandemic measures, including keeping two meters apart.
The municipal Party Committee's Board for Information and Education said the city is implementing the Government's Directive 16, which requires it to impose stringent social distancing measures, however, the rumors were false.
Ho Chi Minh City is now the biggest hotspot of Covid-19 in the country with more than 18,000 local cases since the fourth coronavirus wave hit Vietnam in late April. Over 1,000 cases a day have been recorded for the last several days.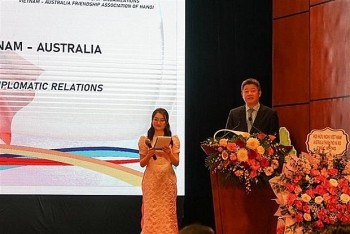 Friendship
A friendship exchange programme has been held recently in Hanoi to celebrate the 50th founding anniversary of the Vietnam-Australia diplomatic relations (February 26).