In Video: Most wonderful thing about Tet under Russian girl's eye
For Sonya Firsova, the week leading to Tet is the most wonderful time as decorative items, flowers, fruits and candies are all over the place, people are all cheerful.
(Video: VNE)
This is Sonya's third Tet (Lunar New Year) in Vietnam, however, she's still blown away by the traditional celebration and people's eagerness toward the country's biggest holiday.
"Every time Tet draws near, I have a brand new feeling and experience. Happiness prevails in every corner, I can feel this is a very special moment for all Vietnamese people", Sonya told VNE. "Even after 100 years have passed, each Tet is a new happiness, new miracle, new love".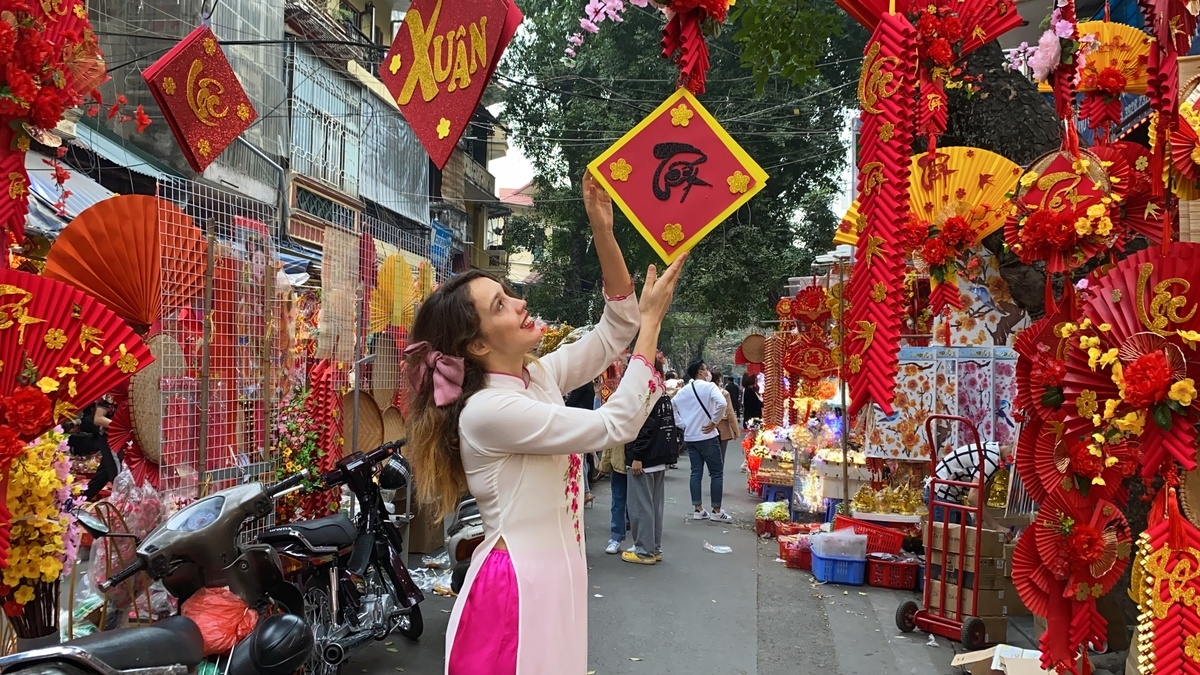 Sonya Firsova in Ao Dai (Photo: VNE)
Sonya was also impressed by the fact that each family in Vietnam owns a fruit-laden kumquat tree during Tet. She said the trees were beautifully shaped, their fruits were edible and there was no such trees in Russia and other European countries.
"It's very meaningful and cool. A kumquat tree or peach blossom not just spice up the house, they signal and usher in the New Year with good luck and new beauty", Sonya said.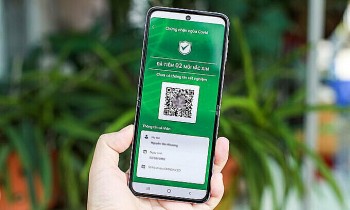 National
Vietnam News Today (September 20): Vietnam records additional 10,040 Covid-19 cases; HCM City considers 'green pass' for partially vaccinated residents; Vietnamese consumers' demand for shopping groceries online soars amid Covid-19 ; Vung Tau proposes November reopening of beaches.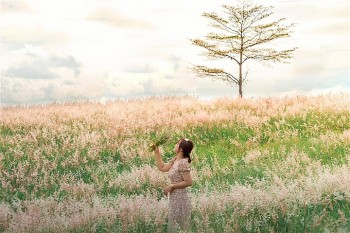 Travel
Every year when it gets cold, the grass field atop Chu Se hill grows pink, bringing along a dreamy, heaven-like feel that hardly anyone can resist.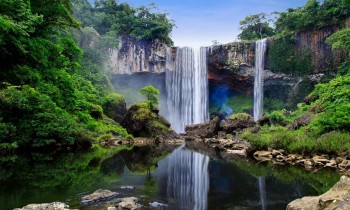 Multimedia
The pristine and majestic Kon Ha Nung Plateau has just been recognized as a member of the World Network of Biosphere Reserves by UNESCO.