Wearing Ao Dai gives expat a sense of nobility and pride
Wearing Vietnam's traditional Ao Dai on Lunar New Year brings a sense of nobility and royalty to many foreigners. "I think Ao dai is one of the most unique traditional costumes in the world", one expat said.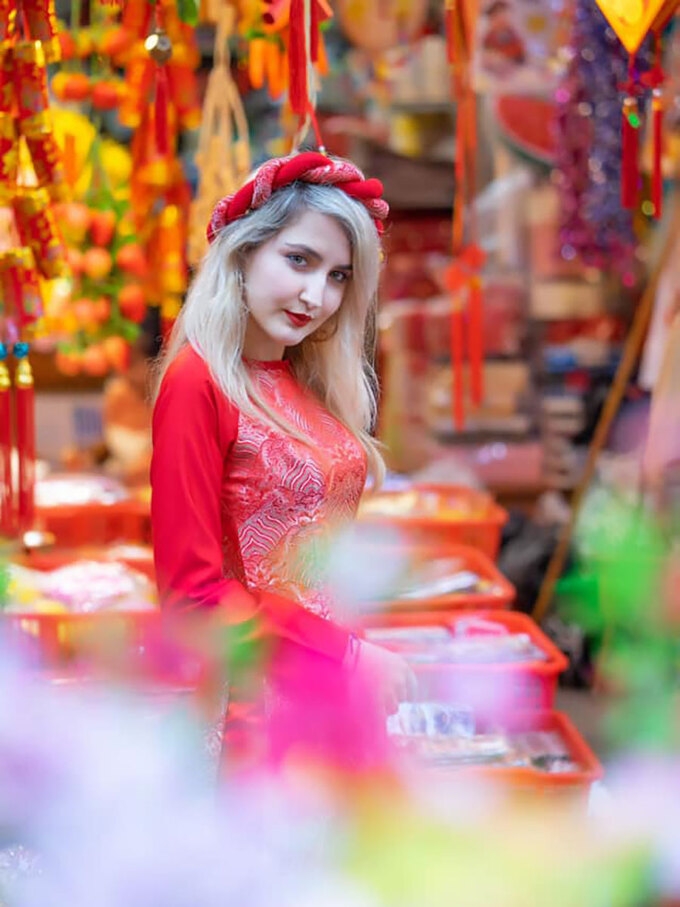 (Photo: VNE)
Dajana Hoxhaj, 24, an expat from Albania said she loved Tet (Lunar New Year) and family reunion, and she was excited to be immersed in the warm atmosphere of this holiday.
"I really like Ao Dai. The special outfit really spices up and makes people look more luxurious as if they're from a royal family. The number of times I wear Ao Dai during the two years living in Vietnam is actually higher than I wear my home country's traditional costume", Dajana told VNE.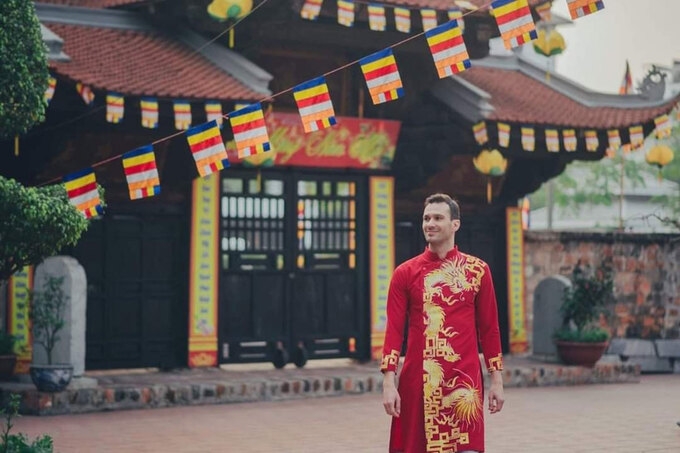 (Photo: VNE)
Gianluca Ardianil, 41, Italian, is taking pictures with Ao Dai at Kim Lien Pagoda, Hanoi.
"This is my first time wearing Ao Dai. I feel like I'm a prince from the old-time", Gianluca said. "Passersby keep staring at me, which is really funny. They might feel strange seeing a foreigner in Ao Dai".
He said Tet was a special occasion with lots of meaningful and funny activities.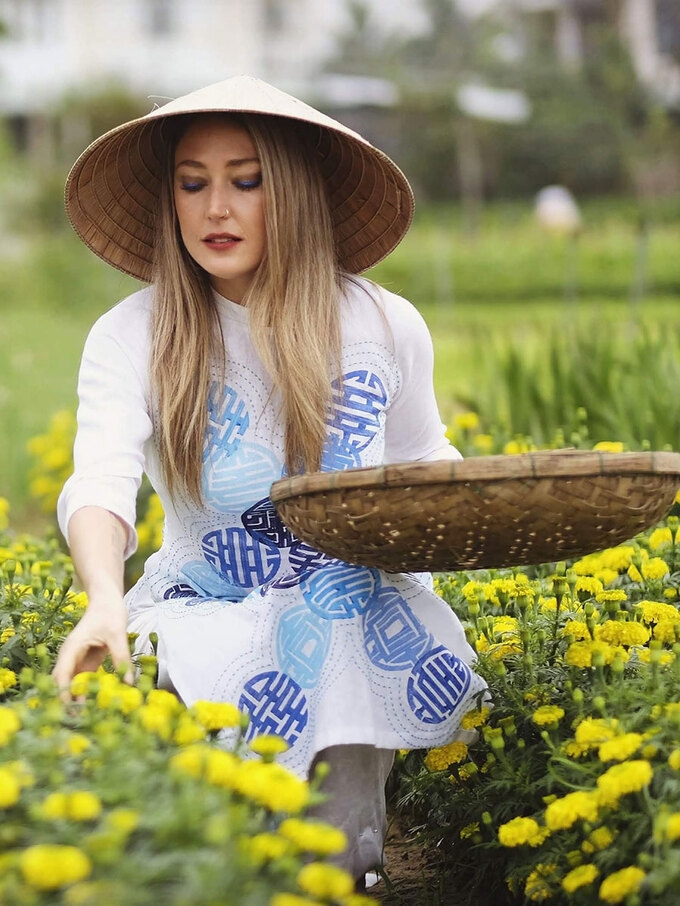 (Photo: VNE)
Shayne Brownlie, 32, from South Africa. Shayne loves wearing Ao Dai. For her, putting on such a national costume - which she considers the symbol of feminism - is a proud moment.
"Tet is my most favorite time of the year. It's wonderful to see bustling markets, flowers showcases", she said.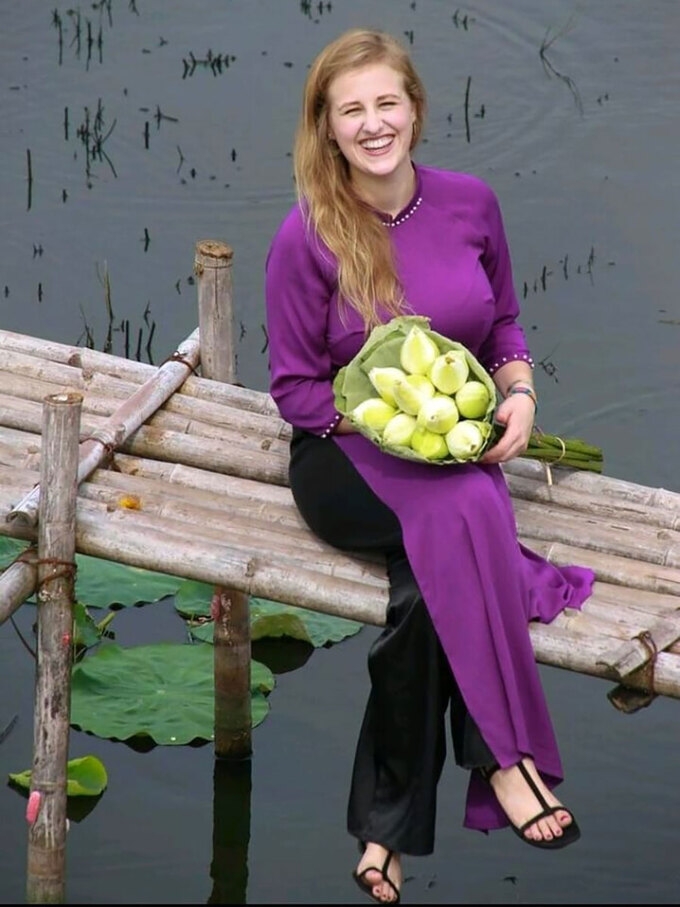 (Photo: VNE)
German tourist Anna Wilters, 24, shows off her beauty in Ao Dai at the lotus pond in Hanoi's West Lake. the design of Ao Dai leaves a strong impression on her.
"I could randomly combine different styles of shirts and pants but still looks fashionable", Anna shares. "I think Ao dai is one of the most unique traditional costumes in the world. Vietnamese people should be proud of it".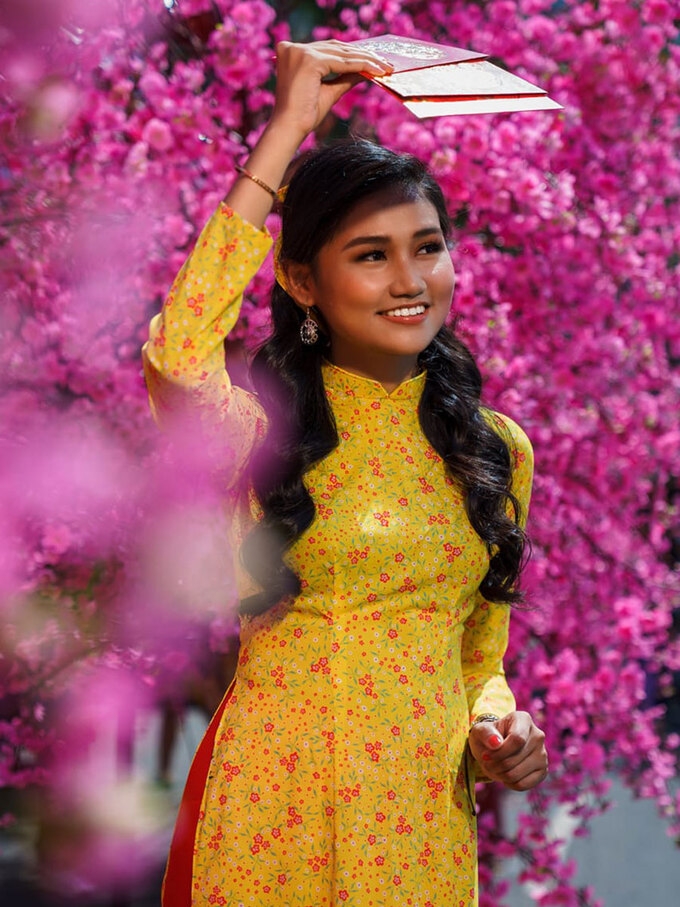 (Photo: VNE)
Taking photos with Ao Dai has become a habit of Ronette Lasin, a 25-year-old Philippines. Ronette has been living and working in HCMC for the last 4 years. She got a new set of Ao Dai each year.
"I could wear Ao Dai on Tet or special events. Ao Dai makes me feel feminine and elegant. With my photo series, I hope visitors all over the world can see how beautiful Vietnamese culture and tradition are"".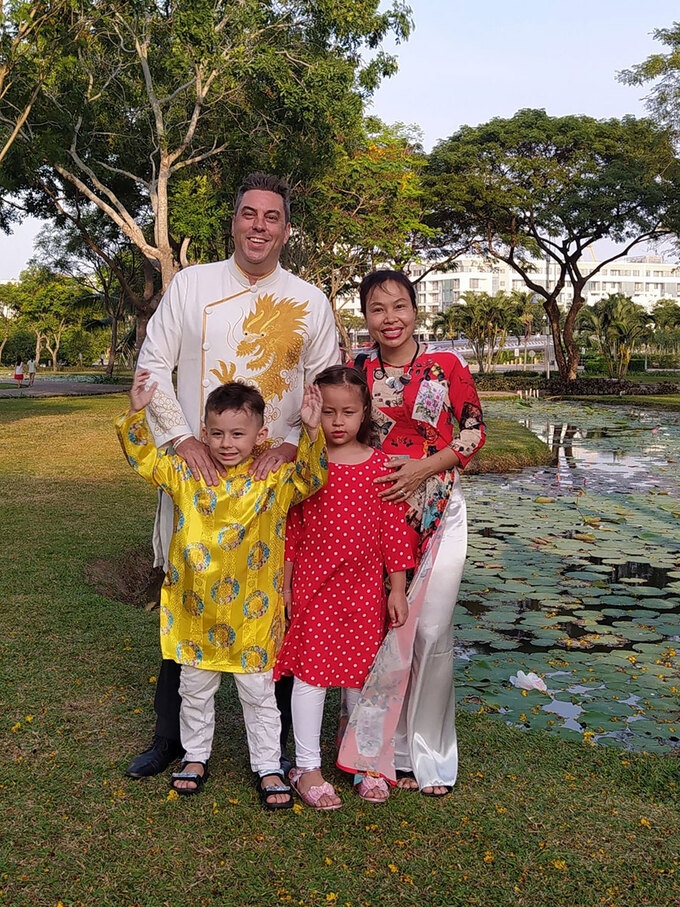 (Photo: VNE)
Harry Hodge (white ao dai, left), from Canada, is currently living in HCMC. Married to a Vietnamese wife, he often takes photos of Ao Dai with his family on Tet. He likes to welcome the new year in Ho Chi Minh City because the streets and houses are brightly decorated.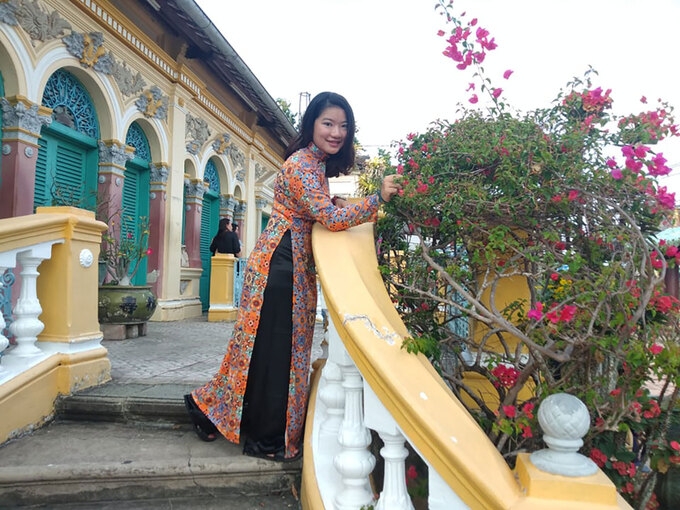 (Photo: VNE)
Chen Yu Tung (28 years old), a Taiwanese tourist, taking pictures at the ancient house in Binh Thuy, Can Tho. When she first came to the ao dai rental shop, she was surprised because there are so many different styles for teachers, students, brides ...
"I found wearing silk dresses very comfortably, not as hot as I thought. Many friends complimented that I looked beautiful in Ao Dai", Chen was quoted as saying.