India daily weather forecast latest, March 19: A yellow alert for heatwave over Saurashtra and Kutch region
A yellow alert was issued for heatwave over the Saurashtra and Kutch region.
According to Skymet Weather, a Western Disturbance is over north Pakistan and adjoining Jammu and Kashmir. An induced cyclonic circulation is over Central Pakistan and adjoining parts of West Punjab, West Haryana and Northwest Rajasthan.
A trough is extending from the south coast of Karnataka to western parts of Madhya Pradesh across interior Karnataka and Maharashtra.
During the last 24 hours, scattered light rain occurred over Madhya Pradesh. Heatwave conditions were witnessed at isolated pockets of Saurashtra and Kutch.
Maximum temperatures remained above normal by 3 to 5 degrees over many parts of Punjab, West Rajasthan, Saurashtra & Kutch, Himachal Pradesh, Arunachal Pradesh, Uttarakhand, isolated pockets of Assam and Meghalaya. The weather remained almost dry for the rest of the country.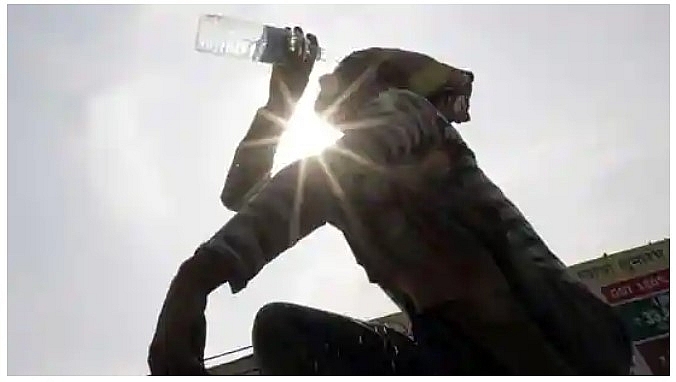 A severe heatwave is declared when the maximum temperature is at least 40°C and more than 6.4°C higher than the normal or when the maximum temperature is more than 47°C.(Rahul Raut/HT File Photo)
During the next 24 hours, scattered light to moderate rain with isolated snowfall is expected over Gilgit Baltistan, Muzaffarabad, Jammu and Kashmir, and Ladakh. Isolated light to moderate rain is expected over Himachal Pradesh.
Uttarakhand may receive light rain at one or two places. Isolated rain and thunderstorm activities are possible over Punjab, Haryana as well as western parts of Uttar Pradesh.
Light scattered rain is possible over the eastern part of Assam, Arunachal Pradesh and at one or two places over Nagaland. Parts of Madhya Pradesh and Vidarbha may also receive scattered light to moderate rain.
Isolated light rain and thunderstorm are expected over isolated pockets of east Rajasthan. Rain and thundershower activities are expected to increase over Central India after 24 hours.
The summer season made its presence felt across India a lot earlier than usual this year, as daytime temperatures began spiking since the very beginning of March 2021. Now, the first heatwave of the year has officially been declared in India—over Gujarat's Saurashtra & Kutch subdivision.
According to the India Meteorological Department (IMD), the heatwave conditions that were observed over Gujarat's western coastal region of Saurashtra & Kutch on Tuesday, March 16 are likely to persist on Wednesday as well.
Further, The Weather Channel's met team has added that similar conditions may also be on the cards across Maharashtra's western coastal region of Konkan on Wednesday.
As for the eastern side of India's coastal region, the state of Odisha could also be lashed by a heatwave from next week onwards, starting Tuesday, March 23, TWC meteorologists add.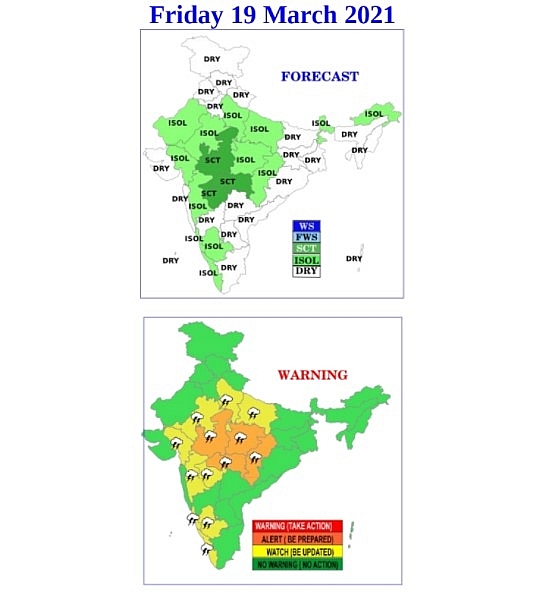 Photo: IMD
The weather bureau has also issued a yellow alert over the Saurashtra and Kutch region. "Heat is tolerable for the general public but moderate health concern for vulnerable people e.g. infants, elderly, people with chronic diseases," IMD said and addedthat people should avoid heat exposure, Hindustan Times reported.
The met department declares a heatwave when the maximum temperature is at least 40°C and between 4.5°C and 6.4°C higher than the normal or when the maximum temperature is over 45°C for two stations in a sub-division for two consecutive days.
It considers a severe heatwave when the maximum temperature is at least 40°C and more than 6.4°C higher than the normal or when the maximum temperature is more than 47°C.
5-Day Nationwide Forecast
According to Weather Online, on Thursday, a feeble Western Disturbance (WD) as a cyclonic circulation lies over North Pakistan and the adjoining area of Jammu & Kashmir. It continues to bring light to moderate snow or rain in parts of the Western Himalayan region (WHR) like Jammu & Kashmir, Ladakh, Himachal Pradesh and Uttarakhand.
Moreover, a fresh Western Disturbance will feed heavy snow with thunderstorms and hail in the Western Himalayan region from Sunday. Snow totals exceeding 150cm are possible in some parts of Jammu & Kashmir from Sunday, for the subsequent two days.
Meanwhile, a trough lying over Northeastern India is likely to cause intermittent rain or snow over the Himalayan region for the next few days.
Another trough stretching from North Karnataka to East Madhya Pradesh is expected to bring isolated to scattered rainfall with thunderstorms in some areas of Central India like Madhya Pradesh and Chhattisgarh for the next few days.
Isolated hailstorms are also likely over West Madhya Pradesh for two days and over East Madhya Pradesh, Vidarbha, and Chhattisgarh on 19th March.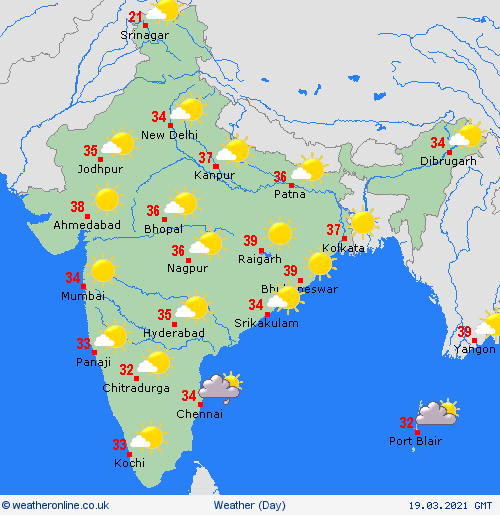 Photo: Weather Online
Further, under the influence of a trough in the westerlies, isolated rainfall is extremely likely over Sub-Himalayan West Bengal, Sikkim and Arunachal Pradesh for the next 3 days.
Heatwave conditions are expected to persist in the coastal region of Western India such as Saurashtra & Kutch, Konkan, and Goa for a while. Additionally, Odisha might also experience a heatwave from next Tuesday.
Regional Forecast
Isolated rain/snow is likely over Arunachal Pradesh and Himachal Pradesh. Isolated rain with lightning is forecast over Kerala and Maharashtra.
Heatwave conditions with day temperatures exceeding 40°C are on the cards over isolated parts of coastal Western India such as West Saurashtra & Kutch and Konkan & Goa. Dry and calm weather is very likely over the rest of the country.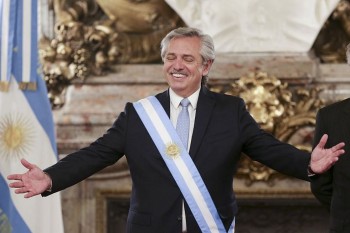 World
In May 2019, Fernández announced his candidacy for president for the 2019 election. He won the election beating incumbent Mauricio Macri.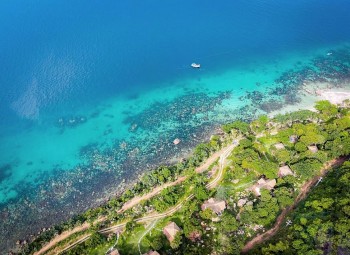 Travel
Vietnamese Ministry of Culture, Sports, and Tourism has issued a plan to stimulate travel demand, restore the tourism industry, and resume travel activities in late 2021 and early 2022.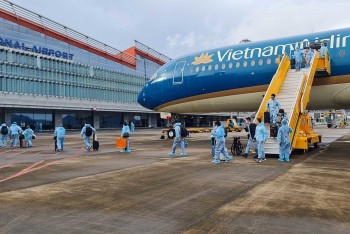 National
Vietnam News Today (September 27): HCM City expects a special mechanism for new normal; UNICEF speaks highly of Vietnam's priority to Covid-19 orphans; Vietnam considers mutual recognition of vaccine passport with select countries; Central Vietnam province prepares to welcome foreign tourists starting November.