India daily weather forecast latest, March 12: Isolated thunderstorms set to hit the Desert and northern part of the Semi-Arid
Isolated thunderstorms are expected to batter the Desert and northern part of the Semi-Arid.
According to Skymet Weather, a Western Disturbance is over North Pakistan and adjoining area. An induced cyclonic circulation is over Haryana and adjoining areas. A low-level cyclonic circulation is over Vidarbha and adjoining parts of South Madhya Pradesh.
An anti-cyclone is over the northwest Bay of Bengal. A cyclonic circulation is persisting over Assam at mid-levels. A low-level cycle circulation is persisting over Comorin area and adjoining Sri Lanka.
During the last 24 hours, light to moderate rain and snowfall occurred over Jammu & Kashmir, Gilgit-Baltistan and Muzaffarabad. Rain and thundershower with gusty winds occurred over South Haryana, parts of North Rajasthan, Delhi NCR, adjoining parts of West Uttar Pradesh, Sikkim, Assam, Meghalaya, Arunachal Pradesh and parts of Nagaland.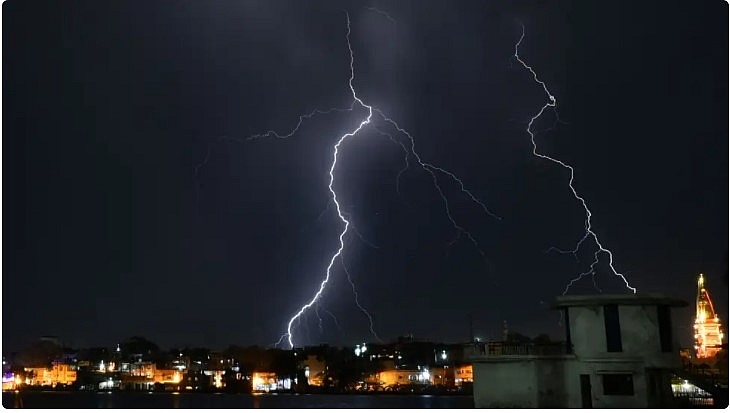 File photo: A lightning strike captured in Bhopal, Madhya Pradesh (A Moeed Faruqui/BCCL Bhopal)
Isolated light rain occurred over the northern parts of Madhya Pradesh. Light to moderate rain occurred over Lakshadweep and Kerala. Minimum temperatures dropped by 2-3 degrees over parts of south Haryana, Delhi and northeast Rajasthan. A marginal drop in minimums was witnessed over interior Tamil Nadu and Kerala.
During the next 24 hours, light to moderate rain and thundershower with one or two intense spells may occur over Sikkim, Assam, Meghalaya, Arunachal Pradesh, Nagaland and isolated over Manipur, Mizoram and Tripura.
Light to moderate rain and snow is possible over Gilgit Baltistan and Muzaffarabad. Isolated rain and snowfall may occur over Jammu & Kashmir, Himachal Pradesh and Uttarakhand.
Isolated light rain may occur over parts of Punjab and Haryana. Delhi NCR, East Rajasthan and North Madhya Pradesh may receive scattered rain and thundershowers. Light rain with one or two moderate spells is expected over parts of Kerala and South Tamil Nadu.
5-Day Nationwide Forecast
According to Weather.com, as per the India Meteorological Department (IMD), a western disturbance is very likely to affect the Western Himalayan Region (WHR) and the adjoining plains of Northwest India from today, March 11. A fresh western disturbance, in quick succession, will also affect the WHR and adjoining Northwestern plains from March 13.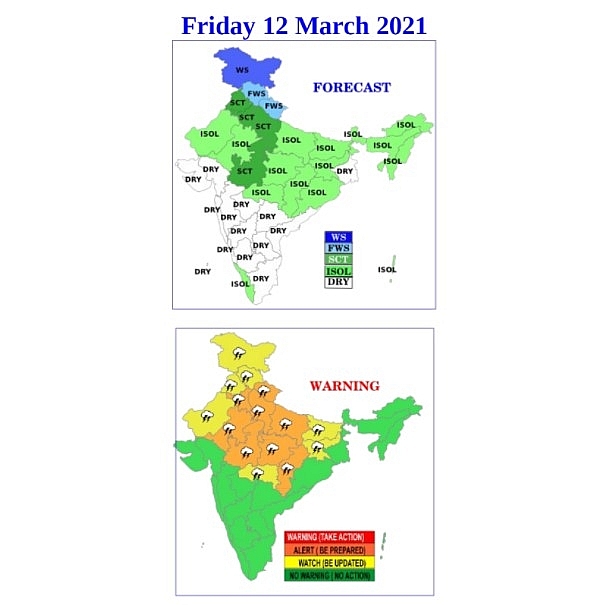 Photo: IMD
Under their influence, scattered to widespread rainfall/snowfall will be very likely over Jammu & Kashmir, Ladakh, Gilgit-Baltistan, Muzaffarabad, Himachal Pradesh and Uttarakhand, while isolated to scattered rainfall will be on the cards over Punjab, Haryana, Chandigarh, Delhi, Rajasthan and Uttar Pradesh during March 11-12. Isolated heavy falls will lash Jammu & Kashmir, Ladakh, Gilgit-Baltistan and Muzaffarabad on March 11 as well. Accordingly, an orange alert has been issued over the region for Thursday. Reduction in intensity and distribution will occur on March 13.
Thereafter, scattered to fairly widespread rains will return to the WHR on March 14. Isolated thunderstorms, lightning, hail and gusty winds reaching the speed of 30-40 kmph will be experienced across the above sub-divisions during the same period.
Further, due to the confluence between easterlies and westerlies, and trough/wind discontinuity at lower levels, isolated rainfall with thunderstorms and lightning are in the forecast over Madhya Pradesh, Chhattisgarh and Vidarbha during March 11-13, and over Jharkhand and Bihar on March 12 and 13. Isolated hailstorms are on the cards over Madhya Pradesh and Chhattisgarh on March 12.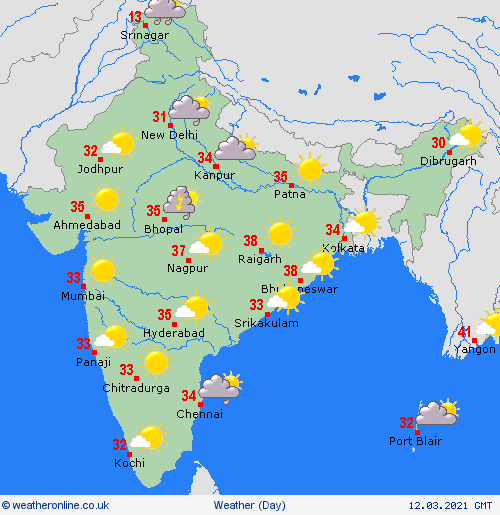 Photo: Weather Online
As for the mercury levels, maximum temperatures will be 2-5°C above normal over most parts of Northwest, West, Central and adjoining East India, except Bihar, and near normal over the rest of the country, excluding Tamil Nadu, Puducherry and Karaikal. No heatwave conditions are expected across the country during the next five days.
Meanwhile, temperatures will continue to be extreme or quite higher in central parts of the Western Himalayas, including Nepal, at least until late March.
Regional Forecast
Isolated thunderstorms are on the cards for the Desert and northern part of the Semi-Arid. In the morning, dense fog has been predicted in coastal West Bengal and Odisha, the northeast coast of Andhra Pradesh, and northwestern Karnataka.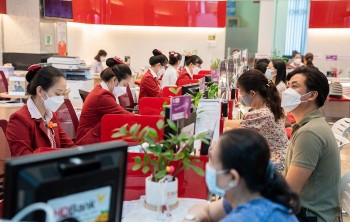 Economy
Vietnam Business & Weather Briefing (August 12): Air passengers reach a record number in July, seafood exports expected to reach 3 billion USD in Q3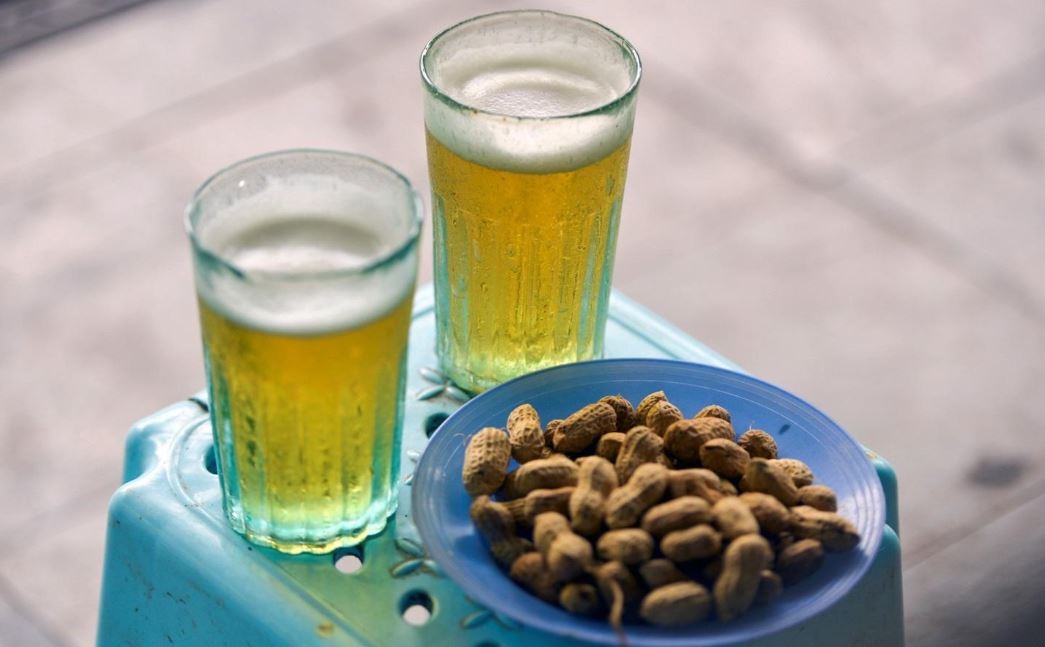 World
Among Vietnamese best beer destinations voted by foreign travelers, Hanoi is followed by Ho Chi Minh City, Hoi An, Nha Trang, and Da Nang.
August 06, 2022 | 14:54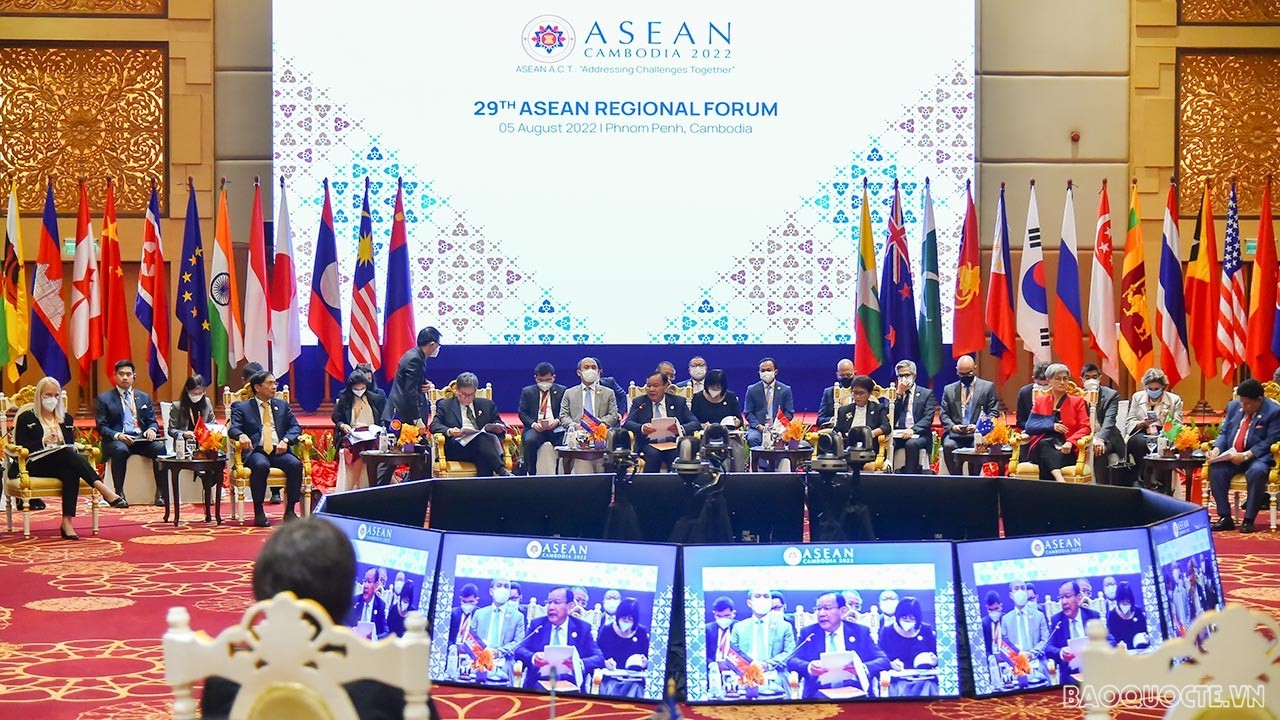 World
Foreign Minister Bui Thanh Son attended the 29th ASEAN Regional Forum (ARF) that took place in Phnom Penh, Cambodia on August 5 within the framework of the 55th ASEAN Foreign Ministers' Meeting (AMM-55), and held several bilateral meetings on the sidelines of the event.
August 06, 2022 | 09:12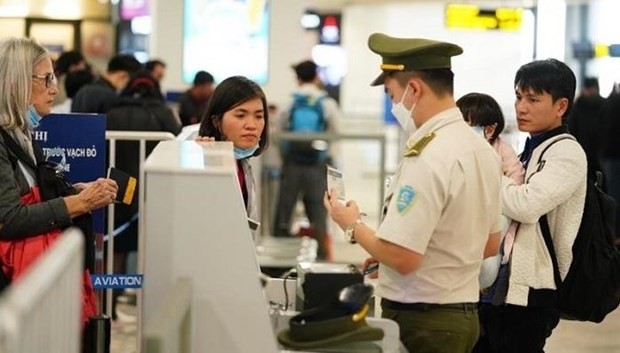 World
The Ministry of Health has asked localities nationwide to monitor foreign arrivals from countries with monkeypox as an early response after infections were spotted in the region.
August 05, 2022 | 16:11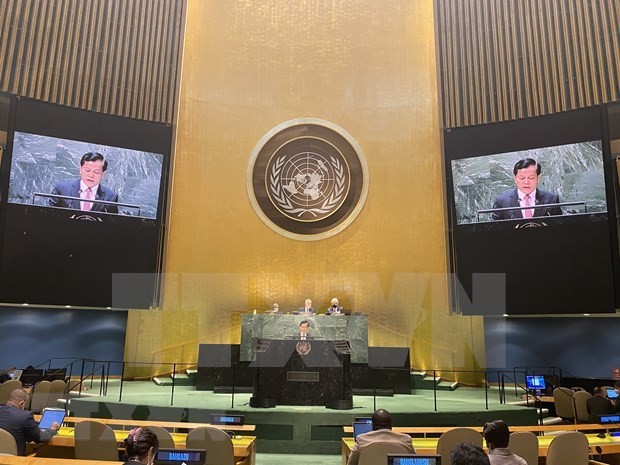 World
Deputy Foreign Minister Ha Kim Ngoc had a meeting on August 3 with United Nations (UN) Secretary-General Antonio Guterres who highly valued Vietnam's active and responsible contributions to the common work of the organisation, especially the country's strong commitments in the fight against climate change, and promised to continue supporting Vietnam in this work.
August 04, 2022 | 16:57