Indonesian Man Loves Vietnamese Tet
Herman prepares banana leaves, pork, green beans, sticky rice, and a handcrafted square cardboard mold for the famed Vietnamese Traditional Banh Chung, which also happens to be his favorite cuisine.
Despite being an Indonesian and living in Quebec (Canada), Herman (born in 1984) feels excited around Lunar New Year. And for every time he feels so, he goes to the kitchen and prepares some traditional Vietnamese dishes to have the Tet atmosphere.
"The dish that I always make during Tet is Banh Chung. Although the ingredients are quite difficult to find in Canada, I still try to make it as delicious and similar as the taste of Banh Chung in Vietnam," said the Chinese-Indonesian Herman.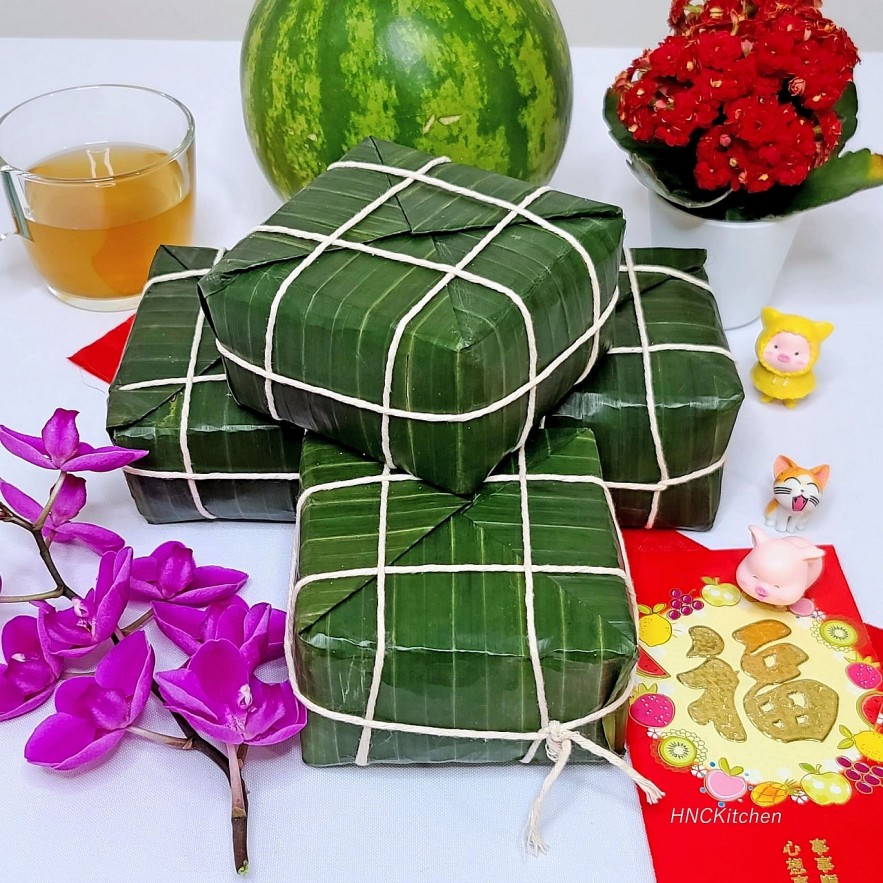 Banh Chung made by Herman in Quebec, Canada. Photo: Zing
Herman makes his Banh Chung molds out of cardboard, replaces dong leaves with frozen banana leaves bought at Asian stores, and replaces the bamboo strings with regular strings. After about 10 hours of boiling, the cooked Banh Chung was fragrant with the smell of glutinous rice, fatty pork, and green beans, which made him really satisfied.
Showing off on a cooking group on Facebook, in addition to the beautiful Banh Chung, Herman also received many compliments for his Vietnamese ability when using the Vietnamese word "rền" to indicate the consistency and flexibility of Banh Chung.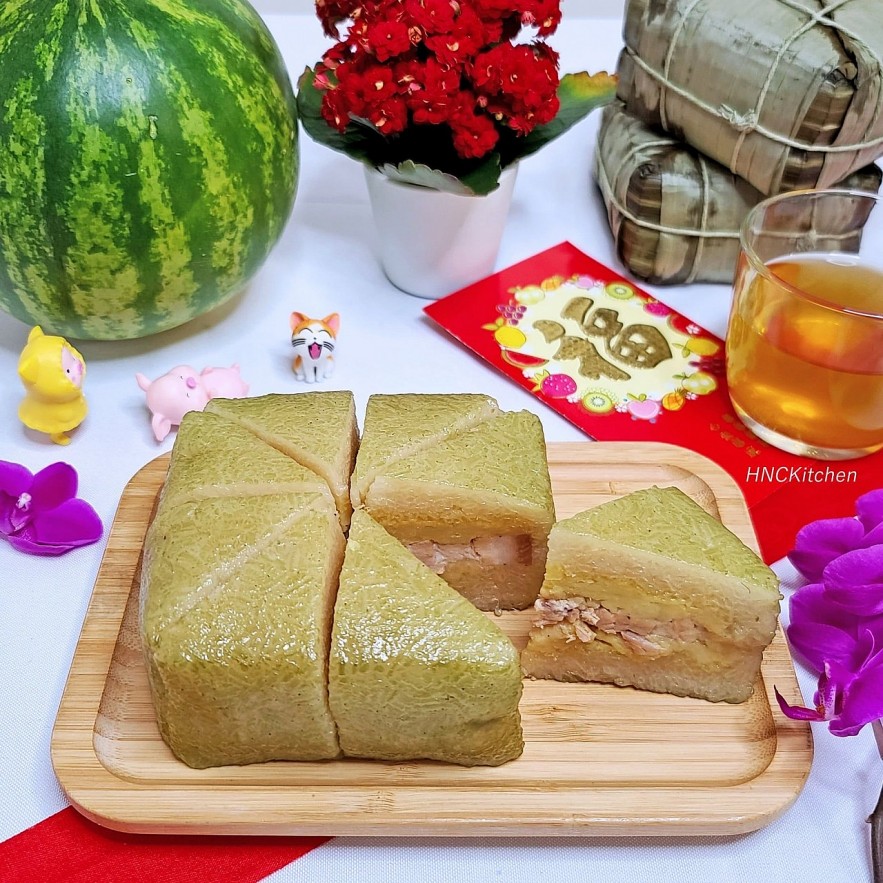 Banh Chung was made by Herman in Quebec, Canada. Photo: Zing
Passion for Vietnamese culture and cuisine
Before coming to Canada to work as a chef, Herman had time to study, live in Australia and make friends with Vietnamese living in Australia. And, he is often being invited to try many Vietnamese dishes.
"The first dish I ever tried was phở, the broth is very special and rich in taste, different from the noodles of other countries. Indonesian food is usually hot and spicy, so when I eat Vietnamese food, I feel very different."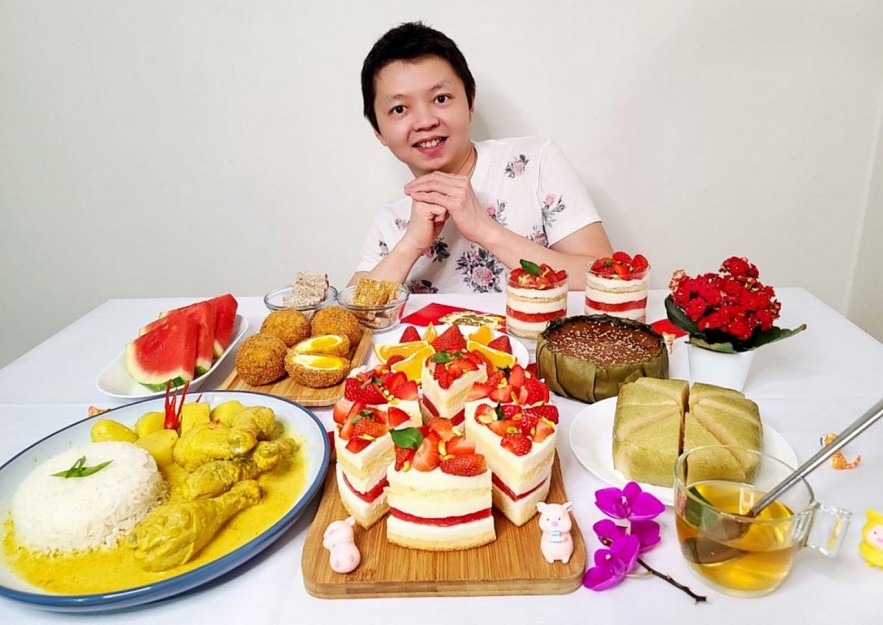 Herman taught himself to cook many dishes from many countries, including Vietnamese dishes. Photo: Zing
As days went by, Herman nurtured his growing interested in Vietnamese culture and cuisine. He often goes online to find out how to make it, asking friends until he makes the most similar taste to the original.
The first Vietnamese dish Herman ever tried to make was spring rolls when he came to eat at a friend's house. Since the rolls were loose, the wraps were torn, revealing the filling. After being guided, he gradually grasped the technique and made more beautiful spring rolls.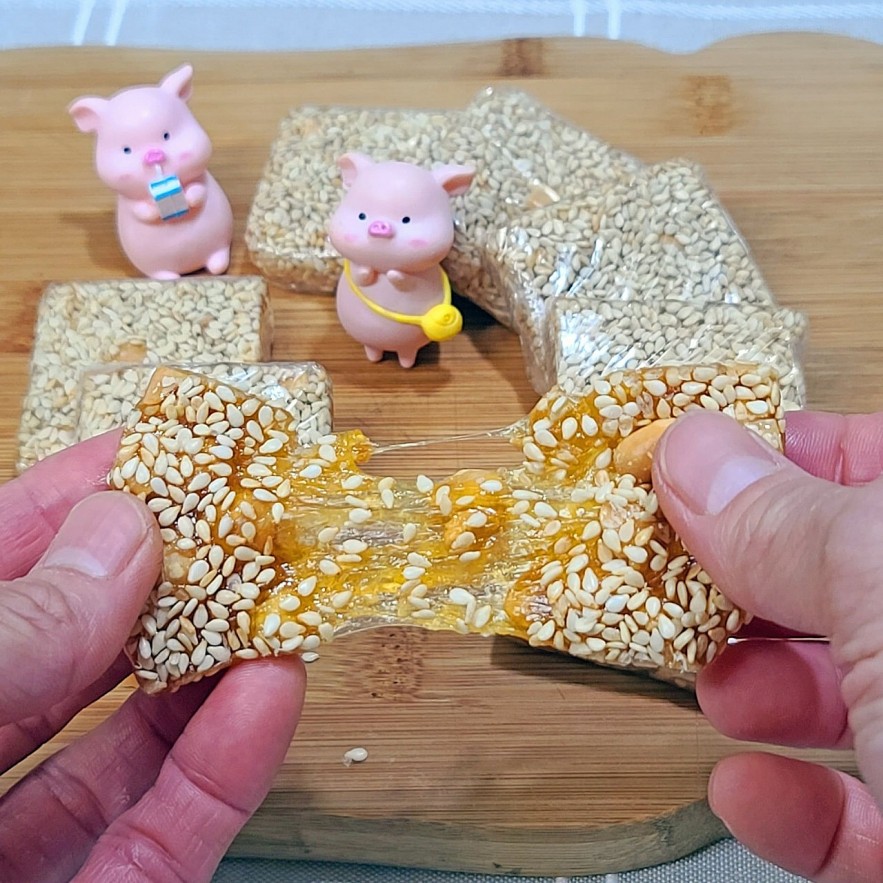 Herman's peanut candy. Photo: Zing
In 2018 and 2019, Herman traveled to Vietnam to visit many provinces from the North to the South and had the opportunity to eat many delicious Vietnamese dishes which inspired him to discover even more.
"I am especially impressed with fish sauce. Initially, the taste will be very strong but quite interesting, after having it gradually I quite like it and now I always have a bottle of fish sauce ready in my kitchen. Besides, I also tried shrimp paste, the taste is quite hard to describe. Currently, I can't have it."
Want to sell Vietnamese food in Canada
As for Herman, the taste of Vietnamese cuisine is very rich and distinctive. When cooking Vietnamese food, the hardest thing for him is adjusting the flavor to be the most "Vietnamese" possible, especially when he is used to seasoning spicy Indonesian dishes.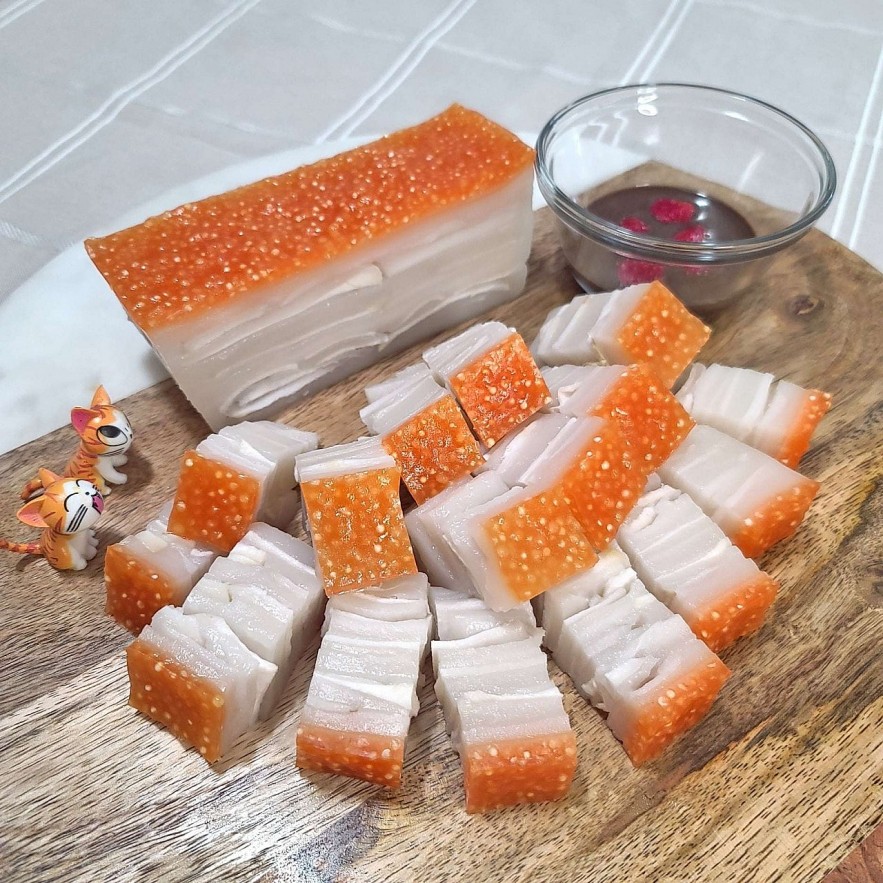 Herman's Crispy Roast Pork Belly. Photo: Zing
Now, the male chef can make about 20 Vietnamese dishes, ranging from savory dishes like Bánh Cuốn and Bánh Xèo to sweets like Chè trôi nước (glutinous rice balls filled with mung bean paste bathed in a sweet clear or brown syrup made of water, sugar, and grated ginger root), Bánh Da heo (Vietnamese steamed layer cake made from tapioca starch), peanut candy, Bánh Tằm khoai mì (Cassava Silkworm Cake) or even egg coffee. He is most confident with Quẩy (Youtiao) because the form and taste are quite similar in Indonesia and China.
"Vietnamese food has both easy and difficult dishes, the main thing is how to cook a dish so that people who try it will recognize it as Vietnamese food and not from any other country," Herman shares.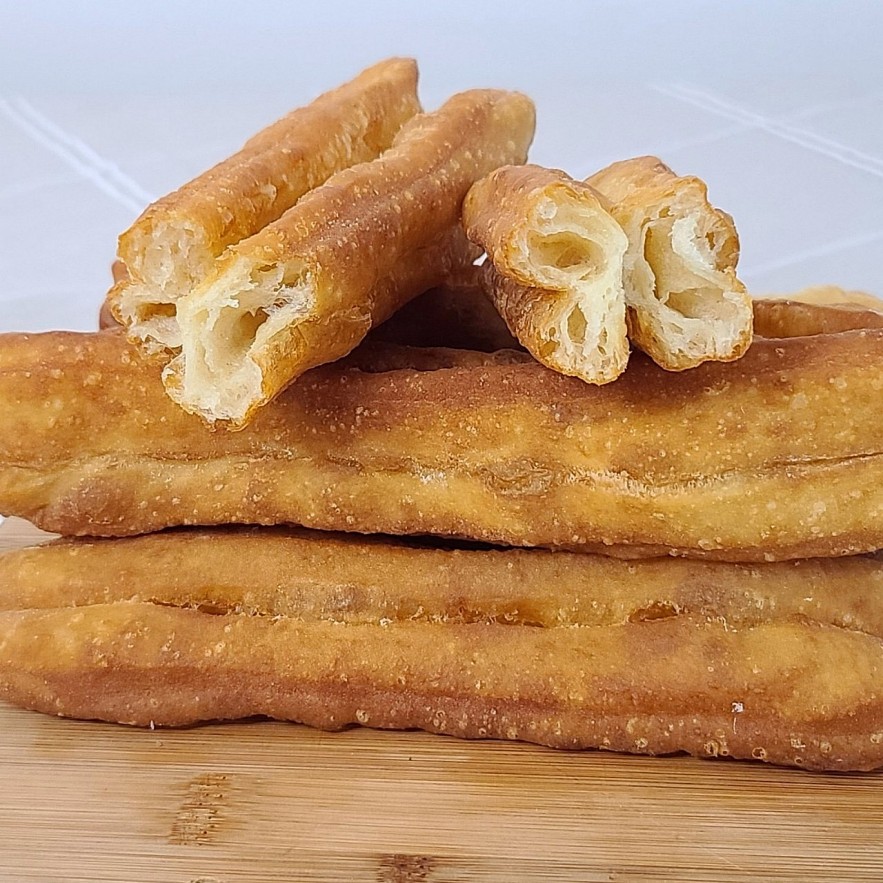 Quẩy (Youtiao), a long golden-brown deep-fried strip of dough, made by Herman. Photo: Zing
From his passion for food, for about 6 years now, Herman has also taught himself Vietnamese. However, he admitted that he was only good at reading and writing while listening and speaking were worse because he did not have a practice environment.
"Vietnamese is probably the most difficult language among the languages ​​I learn," Herman said. In addition to speaking Indonesian and Vietnamese, Herman can speak Chinese, English and French.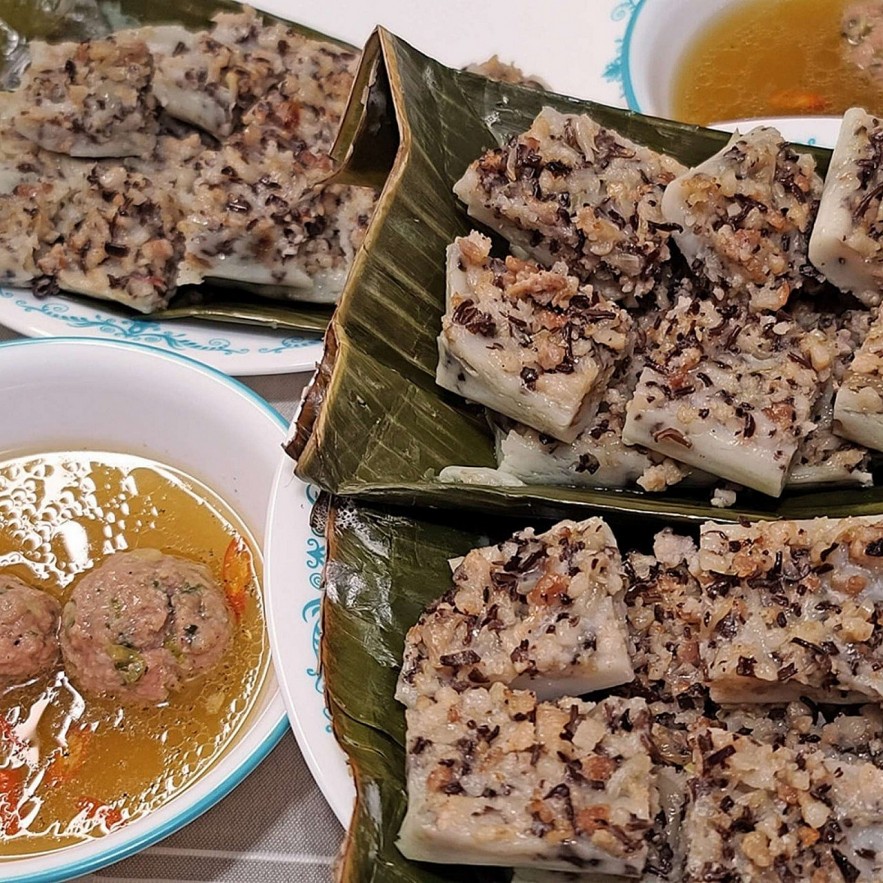 Herman's finishing product. Photo: Zing
In addition to the enjoyment in making Vietnamese food for others and himself, Herman plans to open a restaurant serving Vietnamese food in Quebec City.
"I think Vietnamese food is quite famous in the world, especially Bánh mì. Moreover, there are quite a few Vietnamese restaurants in the area where I live, so I want to spread my love for Vietnam and Vietnamese cuisine to everyone".
Because of the pandemic, in the past two years, Herman could not continue to travel to Vietnam. He plans to return to the S-shaped land as soon as the situation stabilizes, to visit more provinces and cities to enjoy typical regional dishes.
"I really want to try Bún mắm, I heard it's very special. I definitely won't miss this dish when I return to Vietnam," he shared. Bún mắm is a fermented thick Vietnamese vermicelli soup sometimes called "Vietnamese gumbo.