International media commends Vietnam's economic growth
International media has attributed Vietnam's economic growth at 2.91 percent this year to the country's success in containing the COVID-19 pandemic, and timely support policies towards people and businesses.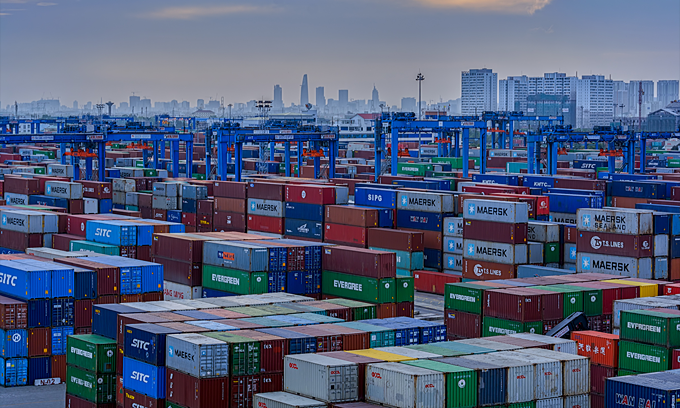 Shipping containers at a port in Ho Chi Minh City. Photo by Shutterstock/Igor Grochev.
Vietnam is among the countries that have grown fastest in the world in the context of the pandemic ravaging the whole world.
According to foreign media, although the growth rate is the lowest over the past three years, this is still a success.
The UK-based BBC said the growth surpassed the World Bank's October prediction of 2.8 percent for the country.
The Singaporean newspaper Business Times and UK news agency Reuters said "With strict quarantine and tracking measures, Vietnam quickly contained coronavirus outbreaks, allowing economic activity to rebound faster than in much of Asia."
The Dailymail commented that Vietnam has long been among the fastest growing economies in Asia. Despite a sharp decrease in growth this year compared to that in 2019, Vietnam recorded positive signs in many economic activities in the context of a pandemic-caused global recession.
Massive quarantine, extensive exposure tracking and tight travel restriction have allowed factories to stay operational and people to quickly get back to work, it said.
Vietnam 2020 growth among world's highest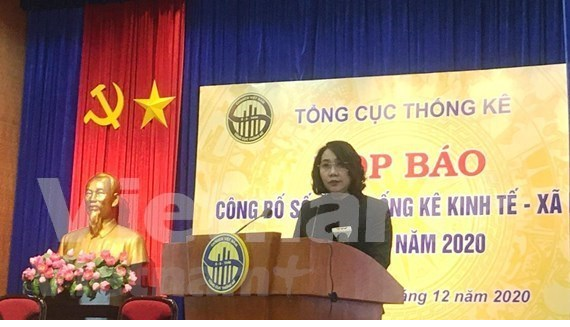 Nguyen Thi Huong, Director General of the General Statistics Office, speaks at the press conference. Photo: VNA)
A 4.48 percent Q4 growth has propelled Vietnam's annual growth to 2.91 percent for the year, the General Statistics Office (GSO) said on December 27.
"This is the lowest GDP growth level in the 2011-2020 period. However, given the negative impacts of the Covid-19 pandemic, it is considered a success for Vietnam, with the growth rate among the world's highest," Nguyen Thi Huong, head of the GSO, said at a press briefing.
Specifically, it expanded by 3.68 percent in the first quarter, 0.39 percent in the second quarter, 2.69 percent in the third quarter and 4.48 percent in the fourth quarter.
The annual growth rate matches an earlier projection by the Ministry of Planning and Investment, VnExpress reported.
Agro-forestry-fisheries sector grew by 2.68 percent, contributing 13.5 percent to added value of the whole economy. Industry and construction was up 3.98 percent and services up 2.34 percent, contributing 53 percent and 33.5 percent to the economy, respectively.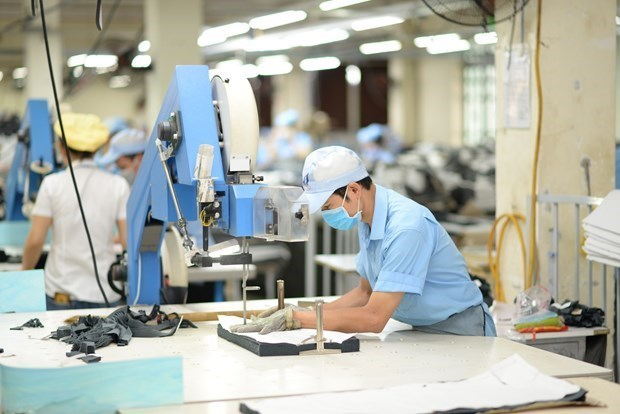 Manufacturing and processing sector played a key role in leading growth of the economy. Photo: VNA
Manufacturing and processing sector played a key role in leading growth of the economy with a 5.82 percent rise. Electricity production and distribution grew by 3.92 percent, water supply and waste treatment up 5.51 percent, and mining down 5.62 percent.
Services sector posted the lowest growth in nine years due to the pandemic with retail and wholesale increasing by 5.53 percent annually, finance-banking-insurance up 6.87 percent, transportation and logistics down 1.88 percent, accommodation and dining down 14.68 percent.
Regarding economic structure, agro-forestry-fisheries accounted for 14.85 percent, industry and construction 33.72 percent, and services 41.63 percent.
The Incremental Capital – Output Ratio (ICOR) reached 7.04 on average during the 2016-2020 period, VNA said.
The value of imported and exported goods this year rose 5.1 percent year-on-year to $543.9 billion. In this, exports and import values rose 6.5 percent and 3.6 percent year-on-year to $281.5 billion and $262.4 billion, respectively. This helped the country compile a trade surplus of $19.1 billion, the highest since 2016.
Labor productivity rose $290 over 2019 to VND117.9 million ($5,081) per worker, and the consumer price index (CPI) rose 3.23 percent./.
Earlier this month, a World Bank report had said that with a GDP growth of 2.8 percent, Vietnam will be among the fastest-growing economies in a COVID-19-ravaged year. The country will be one of only three nations in Asia that will post positive growth this year, the others being China and Myanmar.
In November, the International Monetary Fund (IMF) revised upward its forecast for Vietnam's 2020 GDP growth by 0.8 percentage points to 2.4 percent.
Vietnam's growth would be among the highest in the world, thanks to its successful containment of the COVID-19 pandemic, Era Dabla Norris, mission chief to Vietnam and division chief in the IMF's Asia and Pacific department, had said.
Last year, Vietnam's GDP growth of 7.02 percent was the second highest growth figure in the last decade, after the record 7.08 percent in 2018.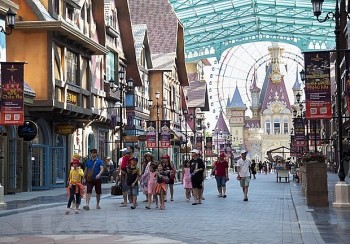 National
Vietnam News Today (October 29): Vietnam records 4,876 new local Covid cases; Vietnam ready to welcome sport teams to SEA Games 31 in mid-May 2022; HCMC vaccinates 40,000 children against Covid; No seven-day quarantine planned for foreign tourists with negative Covid tests.