What prosperity of "Made in Vietnam" products on Amazon?
The COVID-19 pandemic has certainly accelerated the development of cross-border e-commerce, and Vietnamese online sellers need to be prepared to capitalise on the new opportunities to promote the future of "Made in Vietnam" products worldwide.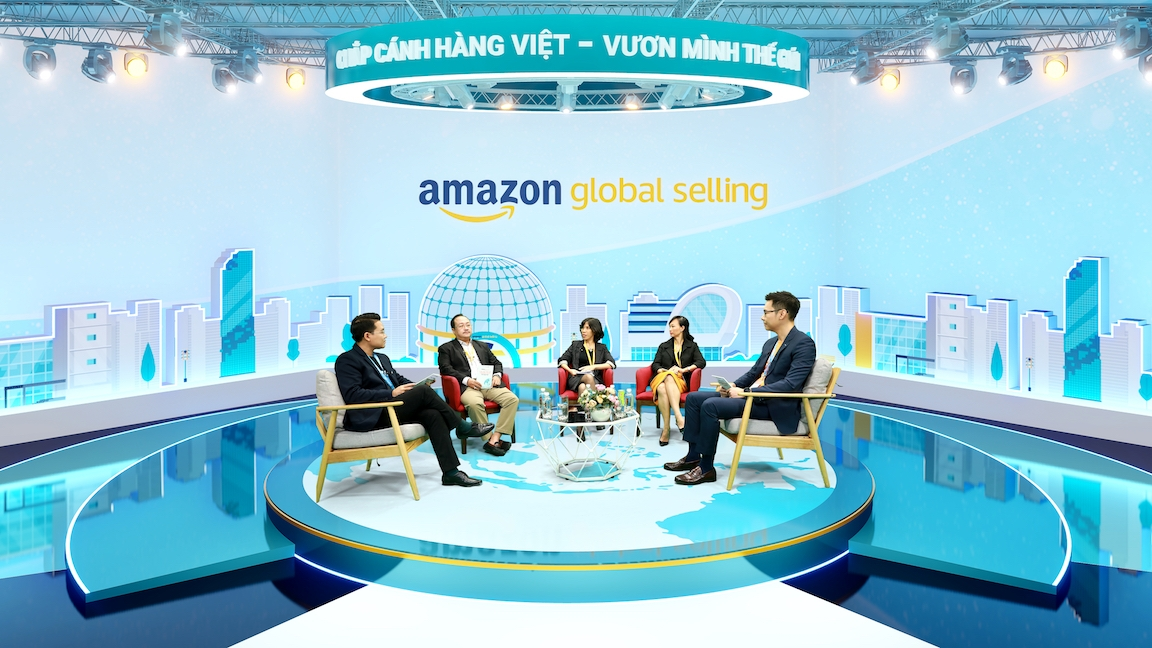 Amazon Global Selling held the first seller conference to empower more "Made in Vietnam" products to go global. Photo: vir
The information was stressed at the first online Seller Conference by Amazon Global Selling in Vietnam under the theme "The Future of Made-in-Vietnam" on December 8 and 9.
Over 100,000 Vietnamese sellers have successfully debuted on Amazon, with fashion and household goods being some of their best-selling products.
Gijae Seong, head of Amazon Global Selling Vietnam, said amid the Covid-19 pandemic, sellers have been focusing on products with high demand such as kitchenware, sports gear and house decoration items.
"As one of the most dynamic emerging countries in the East Asia region, Vietnam has a strong manufacturing base" said Seong. 'Made in Vietnam' products from home, apparel, kitchen, tools, and home improvements on Amazon have been recognised by global customers. As cross-border e-commerce further develops this year, it is good timing for Vietnamese sellers to go online to set up global business and presence.", according to Vir.
"The virtual seller conference this year presents Amazon's continuous efforts to better support Vietnamese sellers. With an extended local support team, we hope to assist Amazon online stores to help Vietnamese businesses to unleash their potential and promote the future of 'Made-in-Vietnam' products via Amazon online stores worldwide," he added.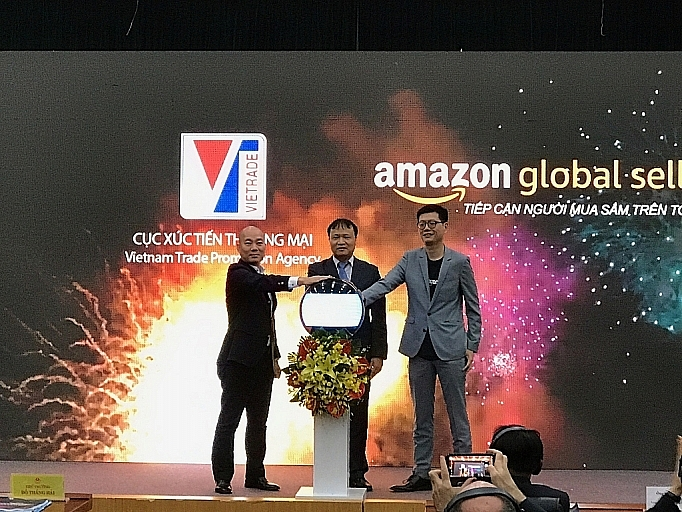 Amazon Global Selling, the leading global shopping platform, yesterday announced the partnership with Vietnam Trade Promotion Agency (VIETRADE) under the Ministry of Industry and Trade to support Vietnamese businesses to boost exports via Amazon's marketplaces. Photo: Vir
In 2019, VIETRADE and Amazon Global Selling plan to organise programmes to support Vietnam SMEs to increase their export capabilities through selling products on Amazon.com. This engagement will include connecting with qualified SMEs, providing information about export opportunities, and guiding them to start selling on Amazon's international marketplaces. SMEs will also receive support to improve their products, enhance packaging, complete export procedures, and more.
Through these programmes, products from Vietnamese SMEs will have the opportunity to reach out to millions of Amazon global customers, thus opening huge export opportunities, especially for products such as handmade, textile, leather, shoes, and consumer products.
Possessing competitive advantages in manufacturing, as well as favourable domestic environment, Vietnam is a country with great potential for further development of cross-border e-commerce. Besides, selections from Vietnamese sellers are getting popular among global customers thanks to their high-quality and competitive prices. These advantages have shaped a solid foundation for "Made in Vietnam" products to go beyond the national borders, proven by the increased presence of famous Vietnamese brands such as Trung Nguyen Coffee and Biti's.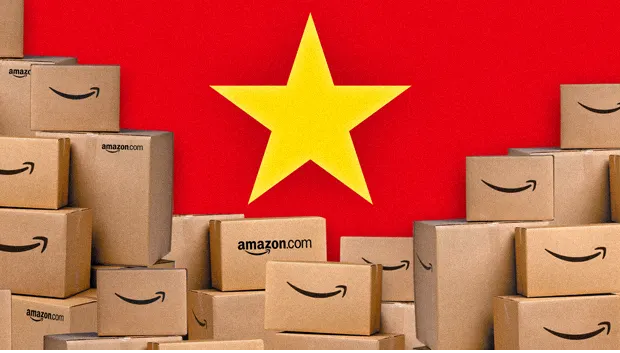 Vietnam is the target for Amazon. Photo: nikkei
Businesswoman Thai Van Linh said that, "There is a New Normal going on as well as a transition to more digital channels. We see higher e-commerce growth. This provides a huge opportunity for "Made in Vietnam" brand owners and manufacturers to consider expanding their business globally using cross-border e-commerce websites like Amazon. I myself see that Vietnamese brand owners and manufacturers have strength in product quality and pricing that can meet international customers' needs."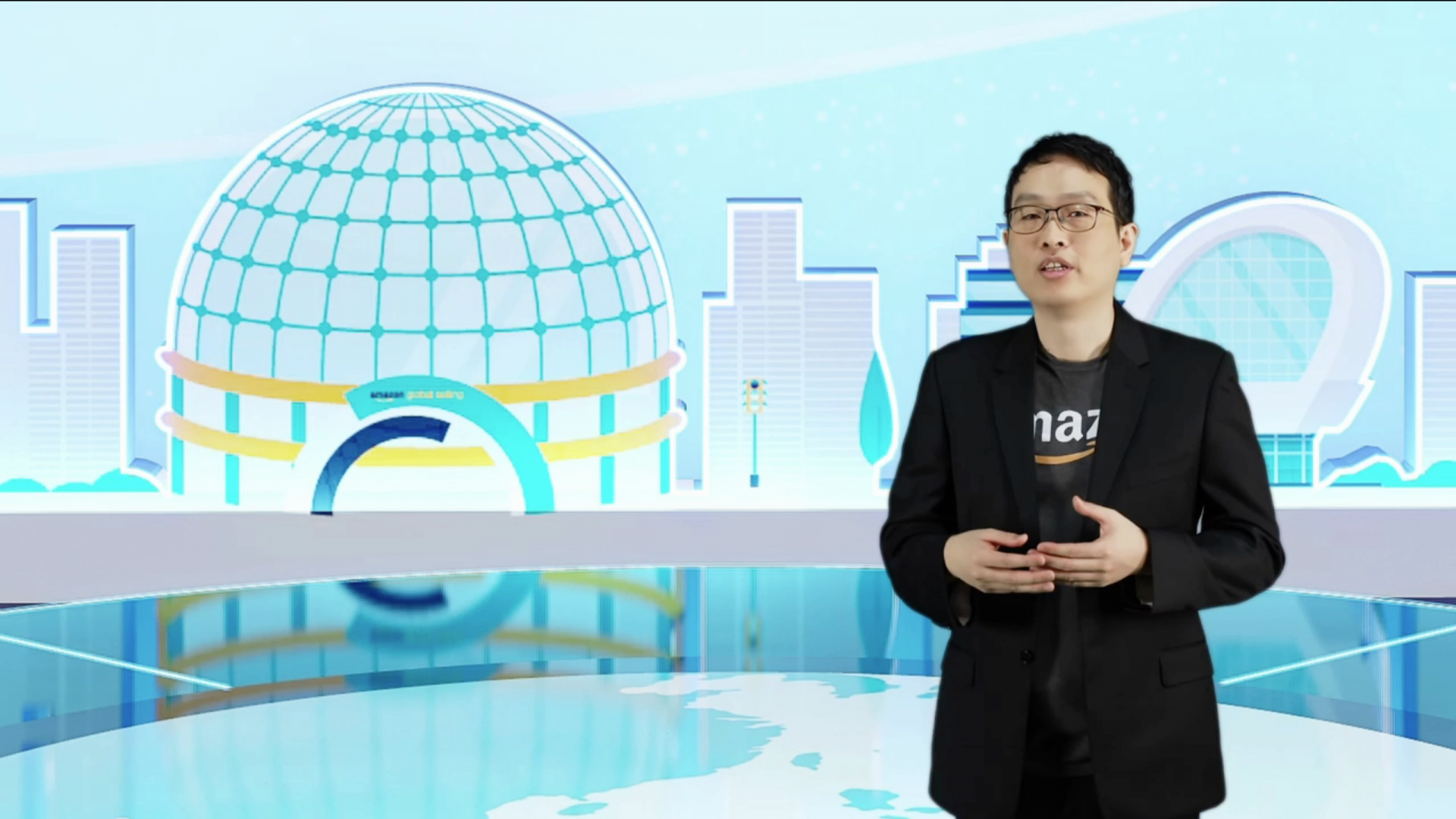 Gijae Seong, head of the Amazon Global Selling Support team in Vietnam shared ideas for Vietnamese sellers to unleash the strong potential of "Made in Vietnam" products.Photo:Vir
On the same note, Nguyen Nguyen, representative of Trung Nguyen Group, stressed that, "Trung Nguyen wants to deliver its set of values to consumers in Vietnam and worldwide through coffee. Therefore, we decided to bring the Trung Nguyen Coffee brand and products on Amazon, to help us reach a large global customer base.
This plays a crucial role in Trung Nguyen's strategy to expand and scale up business to meet global customer demands. Moreover, Amazon enables us to express our values, which cannot be achieved through ​​traditional sales channels."
At the event, Amazon Global Selling announced the launch of Amazon Seller Central in Vietnamese and a new dedicated Global Selling support team in Hanoi, which are aimed to provide further local support to Vietnamese sellers on starting and managing their business through selling on Amazon. The 2-day virtual event marked another milestone of Amazon's endeavour to support Vietnamese businesses to develop global footprint.
In addition, Amazon will continue to invest and offer local support. Since the set-up of the dedicated team in Ho Chi Minh City in 2019, Amazon is speeding up to offer localised solutions to help sellers easily start business to sell on Amazon. One of the most important initiatives is to launch the localised Seller Central and Seller Support team in Vietnamese. The Seller Central is a localised dashboard that not only opens up easier access and better experience throughout the sellers' whole selling process but also helps improve their operation efficiency significantly.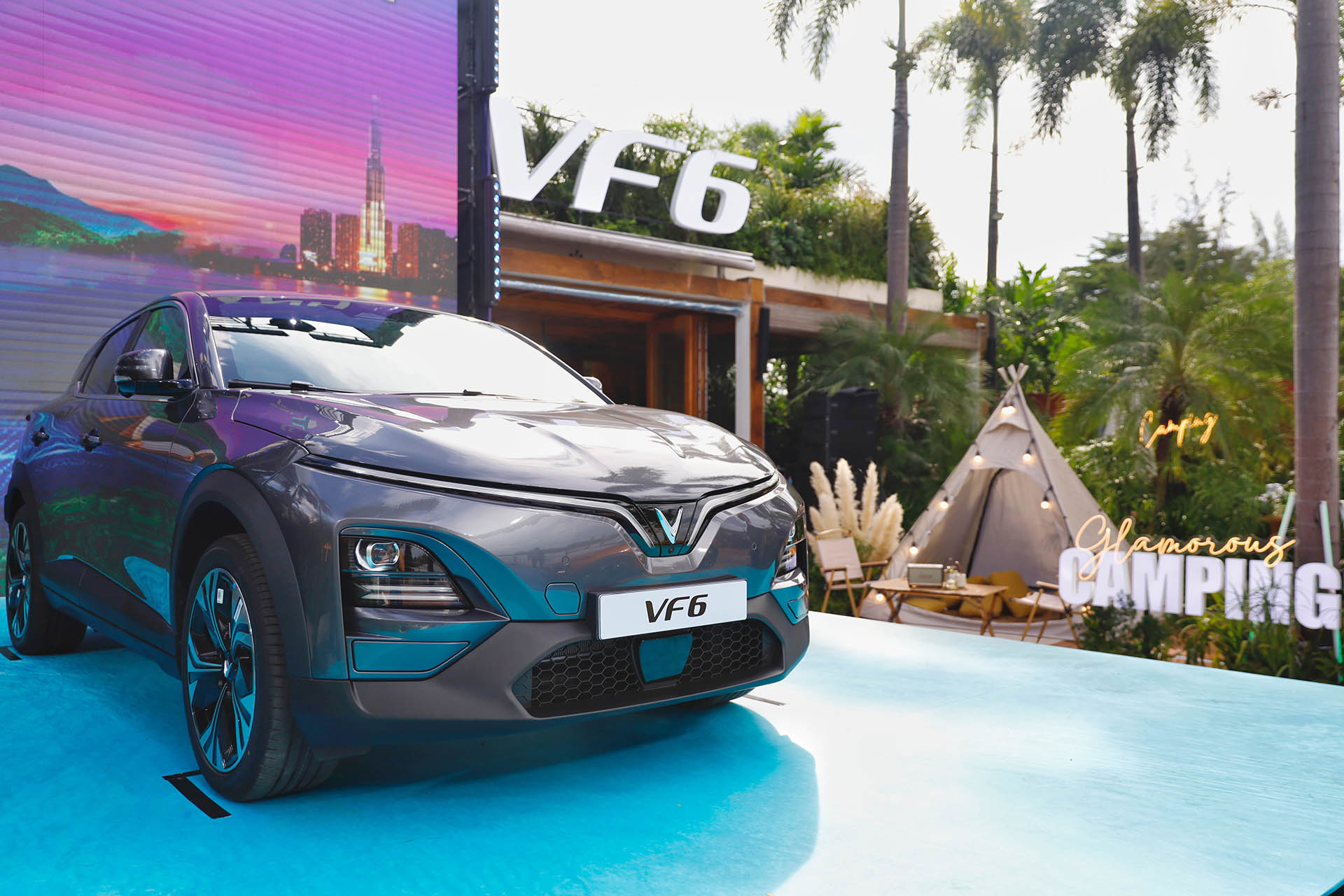 Economy
VinFast has officially launched VF 6, its first electric model in the B-SUV segment, the ideal choice to begin every journey for Vietnamese families. With a starting price of 675 million VND, the VF 6 is now available for order in the Vietnamese market from October 20, 2023.
September 29, 2023 | 23:45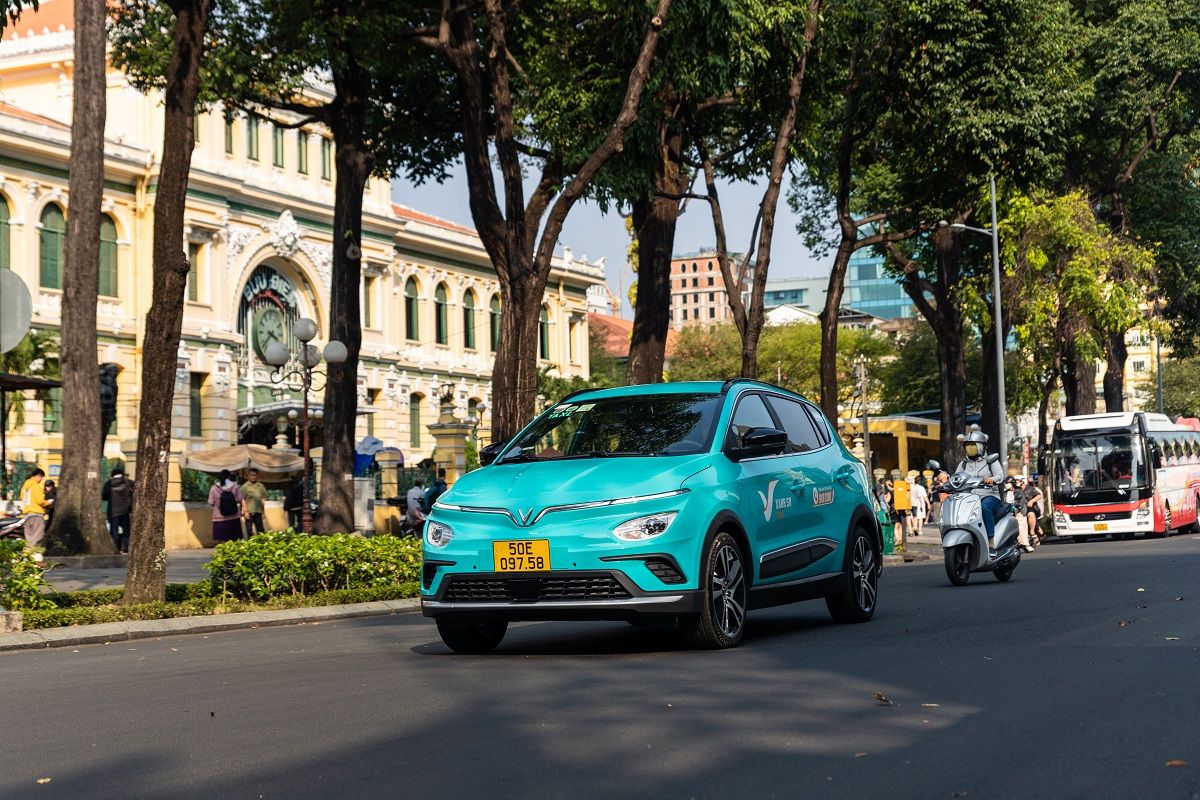 Economy
Green SM, is the pure electric vehicle ride-hailing service of Vietnam's Green and Smart Mobility JSC. (GSM) proudly announced that it has reached the 6 millionth ride after only 5 months of its market launch. This is a record growth rate, firmly demonstrating the development potential as well as the solid foothold of Green SM in the field of passenger transport in Vietnam.
September 29, 2023 | 23:30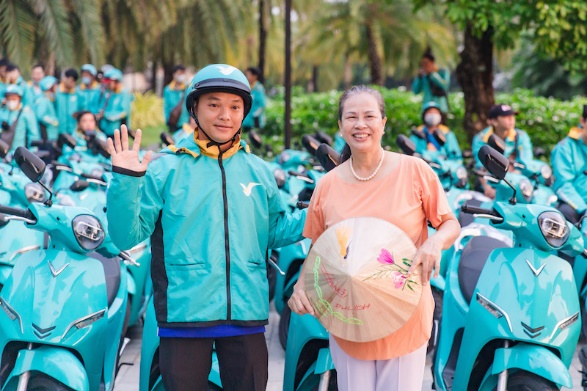 Economy
The Green SM Bike, GSM's electric scooter ride-hailing service, is officially launched in HCM City. The company aims to expand to another six provinces and cities and to increase the electric scooter fleet to up to 90,000 units in 2023.
September 29, 2023 | 20:45