Introducing Vietnamese History, Culture and Cuisine to Danish Students
Recent events include a reception and exchange with 30 students from Birkerød Gymnasium High School in Copenhagen, hosted by the Vietnamese Embassy in Denmark.
Warmly welcoming the students to the Embassy, Ambassador of Vietnam to Denmark Luong Thanh Nghi discussed several significant aspects of Vietnamese history and culture, as well as the historical steps of friendship and multifaceted collaboration between Vietnam and Denmark.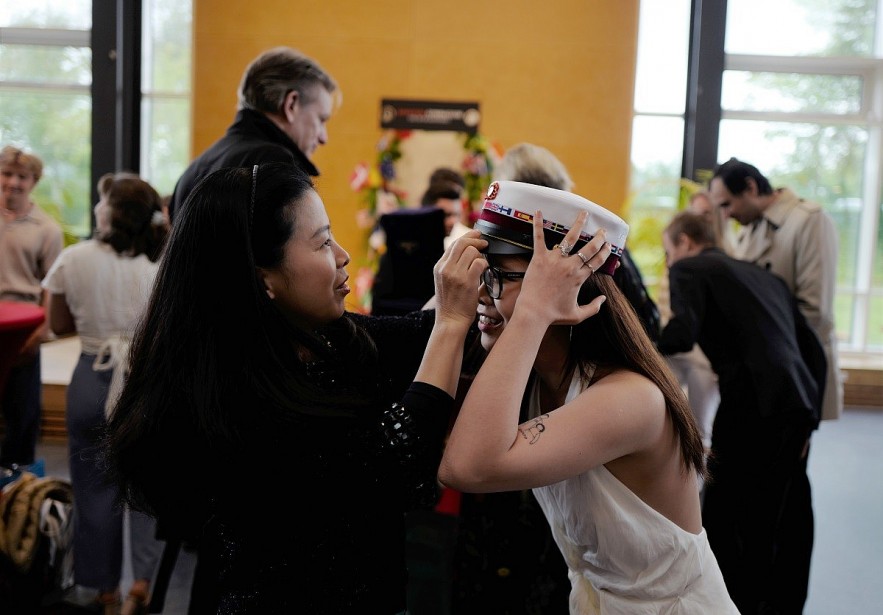 A Vietnamese student at the Graduation Hat Ceremony. Photo: Thoi Dai
The Ambassador congratulated the youngsters on finishing high school and embarking on a new adventure, hoping that the two countries' young generations can strengthen their exchanges. As a result, it is helping to promote mutual understanding between the two countries.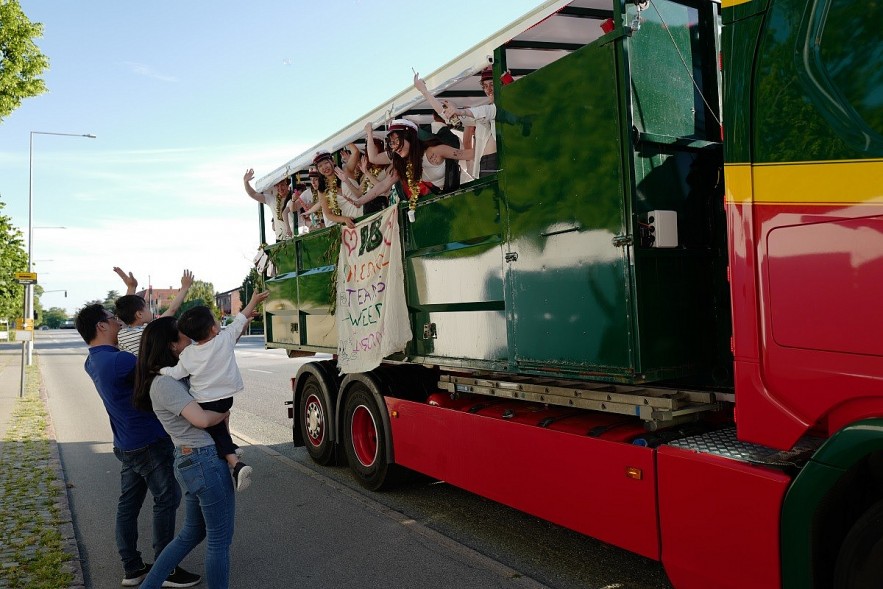 Vietnamese Embassy staff bid farewell to students. Photo: Thoi Dai
Students from Birkerd Gymnasium High School enjoyed the distinctive flavors of certain Vietnamese dishes, while visiting a photo gallery showcasing the culture and history of many regions of Vietnam. The students discussed their feelings about arriving for the first time and experiencing the Embassy's close-knitted atmosphere and cordial welcome.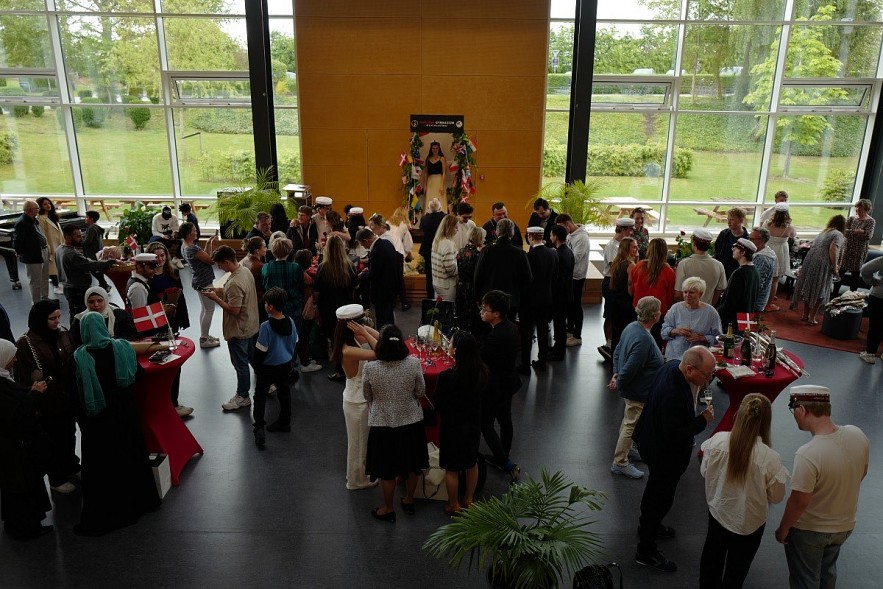 Graduation cap ceremony scene. Photo: Thoi Dai
The kids added that this was a memorable and significant event in a string of high school graduation celebrations for Danish students.
Danish tradition dictates that students don a "graduate cap" after finishing their last exam and passing their final high school course (Studenterhue in Danish). The hat was initially worn as proof of completion of this level of school by Copenhagen students in 1845. With flowers, champagne, and the presence of several parents, relatives, and friends, the ceremony to congrats the students who are permitted to wear the "graduate hat" normally takes place at the school.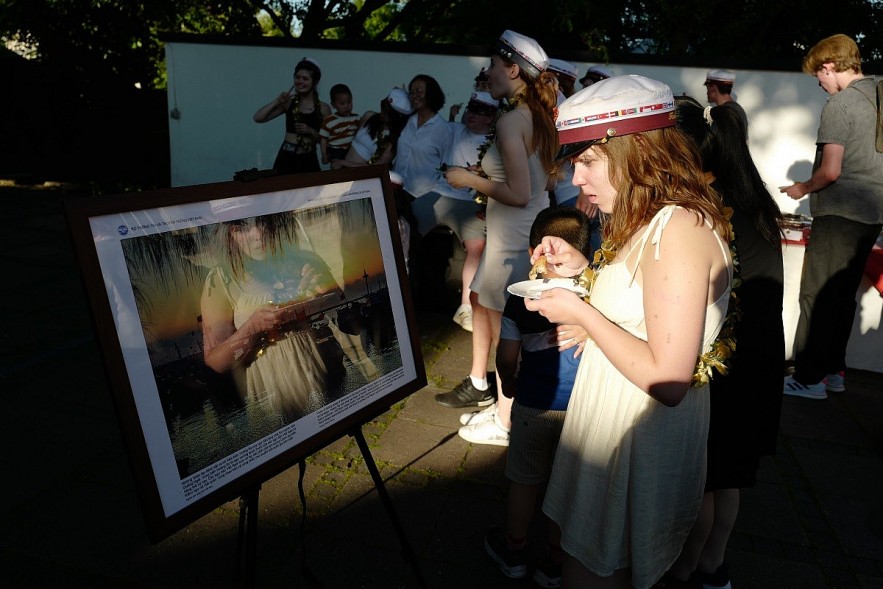 Danish students at the photo exhibition space at the campus of the Vietnamese Embassy in Denmark. Photo: Thoi Dai
After everything, a parade known in Danish as Studenterkrsel will be held by the graduates. At that time, there will be a lot of trucks on the street that are brightly adorned, playing loud music while the students on the bus are having a good time dancing. The car will make a 15-minute stop at each student's home, and the family will offer treats like food, fruit, or other beers and drinks. Passersby frequently wave or honk their horns in greeting students aboard the bus.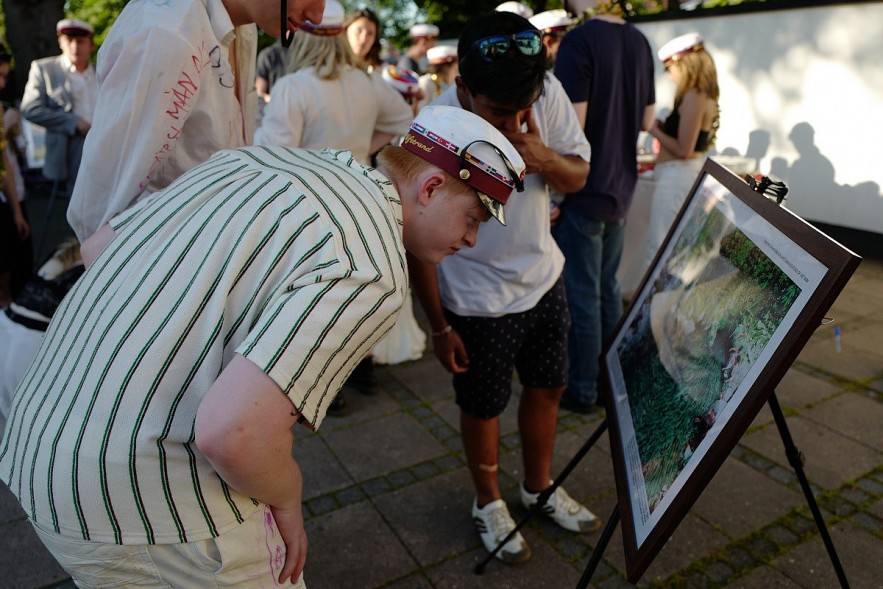 Danish students at the photo exhibition space at the campus of the Vietnamese Embassy in Denmark. Photo: Thoi Dai
For many centuries, Denmark in particular and the Scandinavian countries, in particular, have had this history and distinctive, academic culture.
In celebration of the 50-year anniversary of Vietnam-Denmark diplomatic relations in 2021, a number of events are held in Hanoi, Ho Chi Minh City, Da Nang and Hue. Denmark is a nation with a wealth of cultural diversity. Government funding for the arts frequently provides a wealth of chances for artists to grow and express their talents. However, Denmark is also a place where an untethered, young culture thrives. Graffiti without funding can be found, as well as street art and cultural events that rely primarily on volunteer labor.
Thời Đại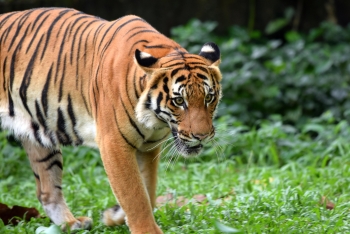 Economy
#ShopeeGivesBack, Shopee's long-term community initiative, has raised over RM48,000 from 1 May 2020 to 31 July 2022 for two Non-Governmental Organisations (NGOs) championing environmentally-conscious efforts in Malaysia.