Israeli Government and Enterprises Welcome Vietnam's New Visa Policy
Israeli Ambassador to Vietnam Yaron Mayer emphasized that the Israeli government and business community are pleased and satisfied with Vietnam's new visa policy.
According to Israeli Ambassador to Vietnam Yaron Mayer, the Vietnamese government's decision to extend the validity of electronic visas for foreigners entering the country from 30 days to 90 days and to issue electronic visas to all foreigners, including Israeli residents beginning in mid-August is a very welcome move.
Many Israelis have shown an interest in visiting Vietnam in recent years, but visa issuance remains a difficult process for them. Before the COVID-19 outbreak, around 20,000 Israeli tourists visited Vietnam each year.
"As a result, this revision of visa policy is a very welcome change, and we see it as a good and positive step forward for bilateral diplomatic relations between the two countries. Only after less than a month, the significant development in economic exchanges between the two countries can be clearly witnessed," shared the Ambassador.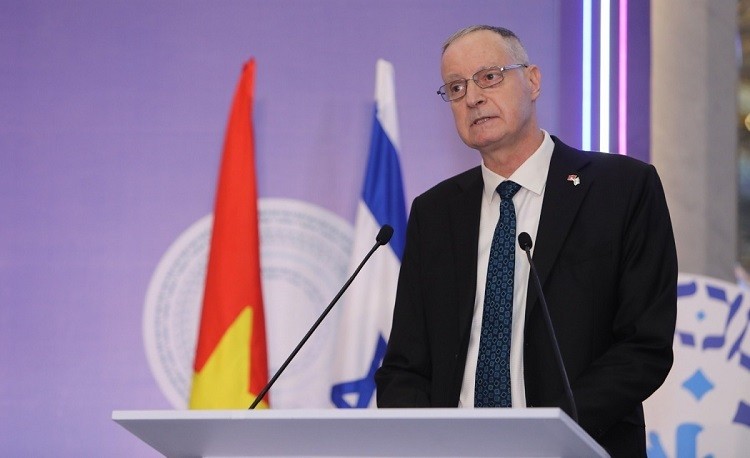 Israeli Ambassador to Vietnam Yaron Mayer
The Ambassador also said that in addition to the recently signed EU-Vietnam Free Trade Agreement (EVFTA), Vietnam's new visa policy, and the upcoming launch of direct flights would encourage commerce and trade between the two sides.
Referring to Vietnam's tourist development potential, particularly in light of the new visa policy, the Ambassador stated that Vietnam has a very attractive natural landscape with various hills, beaches, mountains, islands, and lush countryside.
In addition, Vietnam also has interesting and colorful cities, attracting tourists with architectural works bearing centuries-old historical and cultural imprints.
"I've been to many places in Vietnam and plan to visit more. I enjoy traveling a lot. The experience of being a visitor in Vietnam, in particular, is really exciting. Vietnamese people are very kind and hospitable, and always ready to help others. Vietnam also has great facilities," the Ambassador added.
Vietnam is also an appealing destination for travelers on a tight budget. Therefore, in addition to the newly implemented visa policy, Yaron Mayer encouraged Vietnam to offer additional flights to other countries, promote tourism more, and raise investment in infrastructure upgrades to fully utilize tourism potential in the near future.