Israeli Painter Captures the Beauty of Vietnamese People, Culture
Jennifer Amouyal's paintings features the intimate scenes found throughout the country.
Paintings by French-Israeli artist Jennifer Amouyal are being showcased at the "Wanderlust" exhibition that opened on Oct. 26 in Hanoi Café in Tel Aviv.
Co-hosted by the painter and the Vietnamese Embassy in Israel, the exhibition's guest included ambassadors from many Asia-Pacific countries such as Thailand, the Philippines, Japan, the Republic of Korea and Australia, along with Israeli and international visitors.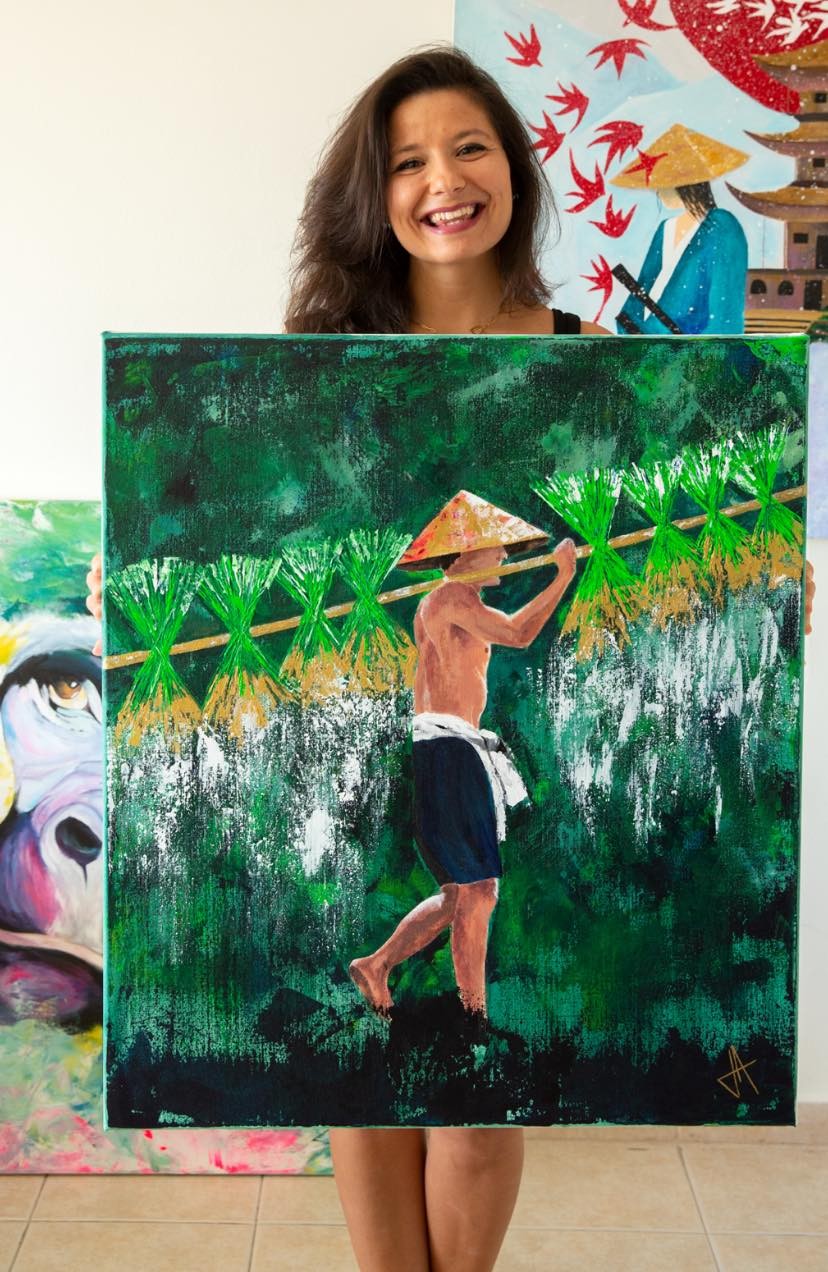 The paintings feature Vietnamese landscapes such as Ha Long Bay, and the beauty of rural workers and Mong women in their traditional costumes. "Anh Dung" 70X80 cm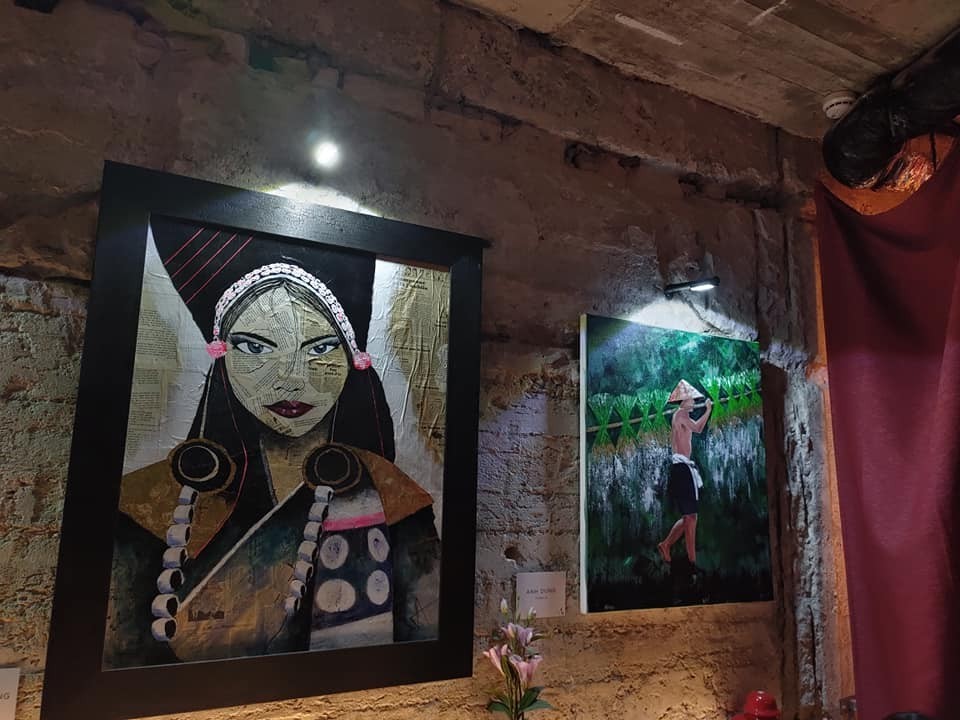 Amouyal said that after one month travelling through Vietnam three years ago, she was deeply impressed by the culture and people of Vietnam, especially the Mong ethnic minority people in the northern Lao Cai province.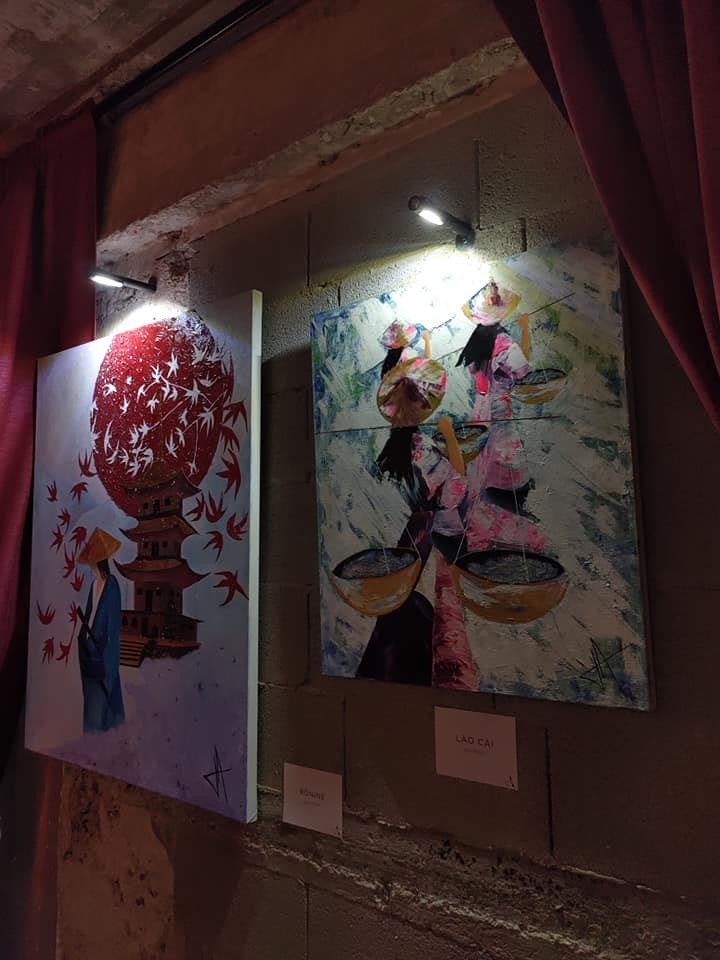 Amouyal said that she will use parts of money from selling the paintings to buy books for Vietnamese children and support poor women in Lao Cai. She also expressed her hope to soon visit Vietnam again.
Dang Tu Anh (in red long dress), spouse of the Vietnamese Ambassador to Israel, said that artist Jennifer's works reflect her deep connection with the people she met on her journey to Vietnam, bringing viewers into the world of mystical path of rich culture, people and history through creative color expression.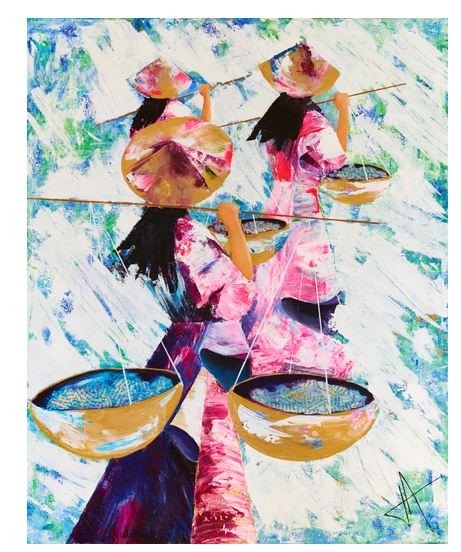 She hopes that, through the artworks, viewers can discover the country, culture and people of Vietnam, contributing to enhancing mutual understanding, solidarity and friendship between Vietnam and Israel as well as with international friends. "Lao Cai" 60x70 cm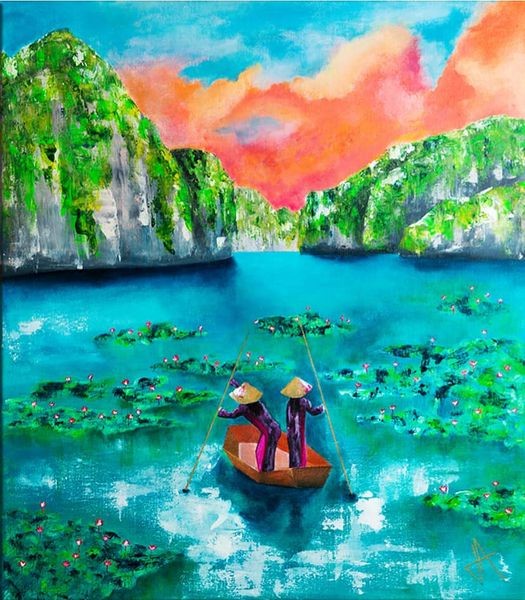 Prominent in the exhibition are canvas paintings of farmers, H'Mong girls and Ha Long Bay, showing the beauty of Vietnamese landcapes and people in traditional costumes. "Halong Bay" 70x80 cm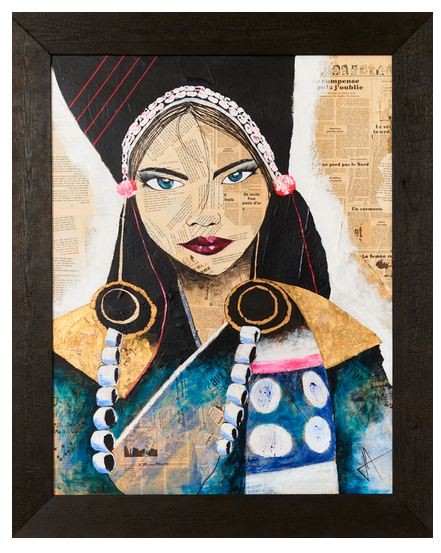 Some of the works are presented with new materials and techniques, gold leaf inlaid on newsprint in both French and Hebrew, expressing the personality and increasingly free style of the female artist. "Flower Hmong" 80X100 cm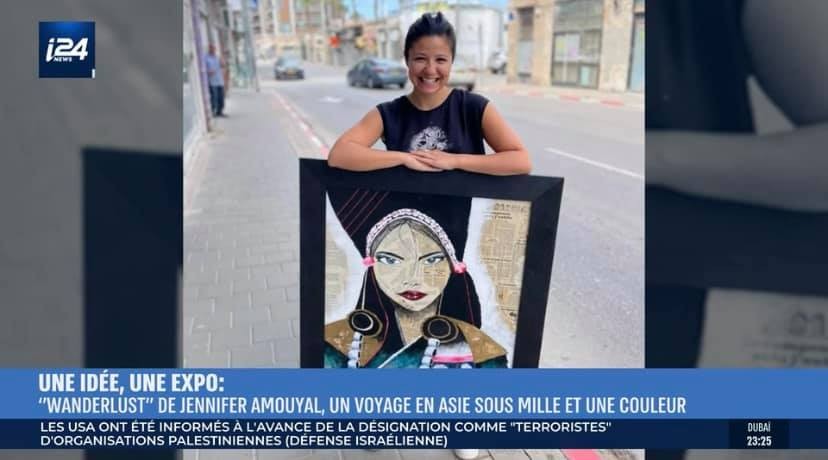 Amouyal's "Wanderlust" exhibition is reported by i24 News, an Israeli international 24-hour news and current affairs television channel.
Best Costal Roads in Vietnam

Vietnam has 3.260km of coastline, which is a treasure for those who love traveling. Along that coastline, these following five beachside roads are considered the ...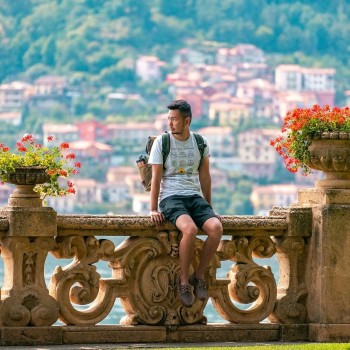 Travel
If you have the opportunity to visit Hoi An at the end of the year, these are some of the best recommendations for fun activities you can do from Peter R – a Thai travel blogger.