Jack Ma makes first public appearance in months of disappearing
Jack Ma, the founder of Alibaba in China, makes his first public appearance after nearly three months of being out of public view as his tech empire continues to grapple with challenges from Chinese regulators.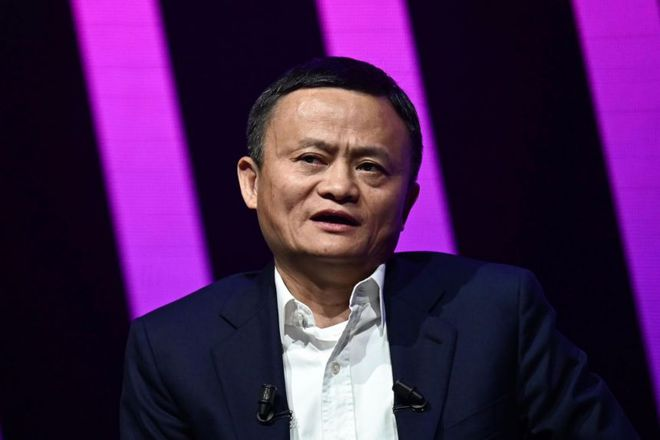 Billionaire Jack Ma (Ma Yun) spoke at an event. Photo: AFP
The billionaire co-founder of Alibaba (BABA) resurfaced Wednesday in a video published online by Tianmu News, a subsidiary of the Zhejiang government's official newspaper. Zhejiang province is home to Hangzhou, the city where Alibaba is based.
Ma spoke briefly during an annual event he hosts to recognize rural teachers. In one video of the event circulated online, China's most famous entrepreneur can be seen touring a primary school in his hometown of Hangzhou. Ma, who had stayed out of public view since regulators suspended the initial public offering of his fintech company Ant Group Co, told the teachers he'll spend more time on philanthropy. He didn't mention his run-ins with Beijing.
In the video, which Tianmu News says was shot Wednesday morning, Ma is shown speaking to dozens of teachers in rural China for an award ceremony that coincides with the Chinese holiday the Laba Festival. Ma, a former English teacher, has made education a major priority for his foundation — and he has increased his philanthropic efforts in recent years after retiring from Alibaba.
"We'll meet again after the epidemic is over," Ma said in the video, telling the teachers that the traditional in-person celebration for the ceremony has been canceled because of Covid-19.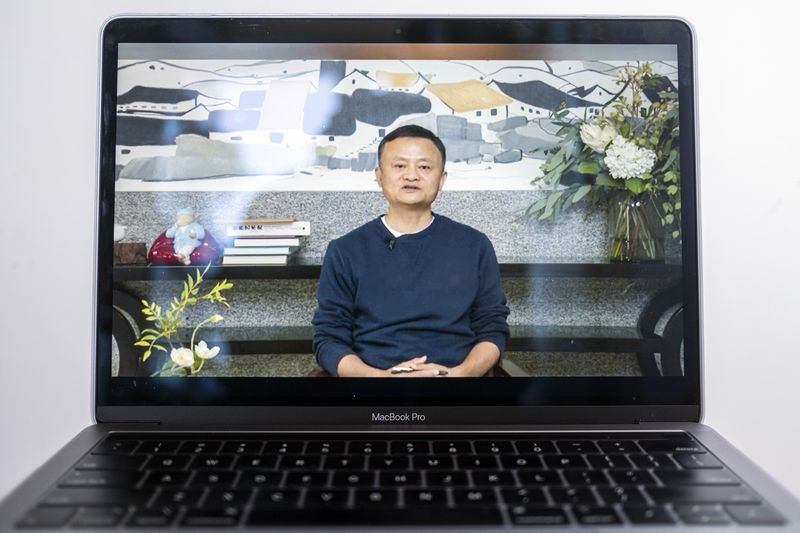 Screenshot of a video from billionaire Jack Ma speaking in an online conference on January 20
Ant confirmed the authenticity of the video but declined to comment further. Shares of Alibaba, the e-commerce giant that was co-founded by Ma and owns about a third of Ant, jumped as much as 11% in Hong Kong.
Ma had not made a public appearance or social media post since late October, just over a week before Alibaba financial affiliate Ant Group was scheduled to list on Shanghai and Hong Kong stock exchanges. The IPO was blocked at the last minute by Chinese regulators, and his companies have since been targeted as part of an escalating crackdown on tech by Beijing, said CNN.
Jack Ma resurfaced for the first time since China's government began clamping down on his business empire nearly three months ago, appearing in a live-streamed video that sent Alibaba Group Holding Ltd.'s stock soaring but left plenty of unanswered questions about the billionaire's fate.
Ma's comments on Wednesday struck a much different tone. He echoed themes espoused by the ruling Communist Party, such as reviving the countryside and narrowing income disparities by encouraging the return of younger talent to rural areas, according to the bloomberg.
"Recently, my colleagues and I have been studying and thinking. We made a firmer resolution to devote ourselves to education philanthropy," Ma said in the video, which was first posted online by a local blog. "Working hard for rural revitalization and common prosperity is the responsibility for our generation of businessmen."
While Ma's exact whereabouts remain unclear, his emergence in a public forum may help quell some of the more dire rumors about his fate in a country where media coverage is often tightly choreographed. Among the earliest outlets to report on his video address was an online news outlet backed by the Zhejiang provincial government.
Ma had kept out of public view since regulators in November scuttled Ant's $35 billion IPO, tightened fintech regulations and launched a separate probe into Alibaba -- all in a span of weeks.
"Jack Ma's unexpected re-emergence -- just as sudden as his earlier disappearance -- is likely a sign that his relationship with Beijing's regulatory authorities has stabilized," said Brock Silvers, a managing director at private equity fund Kaiyuan Capital in Hong Kong.
But Ma probably isn't out of the woods, Silvers added. "A path acceptable to all parties may have been identified, but Ant Group still looks likely to be dis-aggregated and regulatory restrictions will almost surely take a significant bite out of Ant's former valuation."
The clampdown on Ma's empire is part of a broader campaign to rein in a generation of Chinese tech giants that Beijing views as wielding too much control over the world's second-largest economy.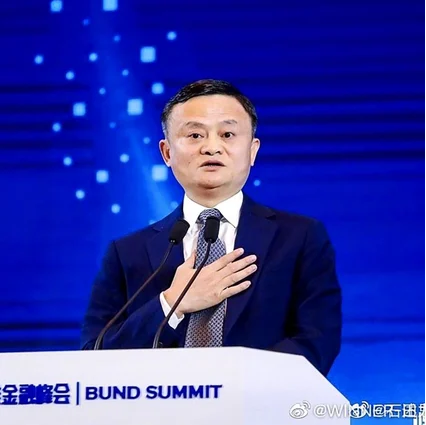 Jack Ma at the Bund Summit 2020 in Shanghai. Although Ma retired from Alibaba in 2019, the 56-year-old is still widely seen as a key figurehead for his business empire. Photo: Handout
The government has increasingly sought to exert influence over the extent to which companies from Tencent Holdings Ltd to ByteDance Ltd. amass data and direct commerce and media. The same month Ant's IPO was scuttled, the nation's top antitrust watchdog published new guidelines warning tech giants against monopolistic practices from forced exclusive arrangements to collusion on data. While Ant and Alibaba have borne the brunt of that assault since November, investors have since sold off peers from Tencent to Meituan. Both stocks rallied more than 3% on Wednesday.
While Alibaba's rally added about $63 billion to the company's market value, Ma's standing with Beijing remains unclear. As of early December, the man most closely identified with the meteoric rise of China Inc. was advised by the government to stay in the country, a person familiar with the matter has said. Debate about his whereabouts arose because Beijing has in the past quietly detained billionaires that have run afoul of the law, without immediate trial.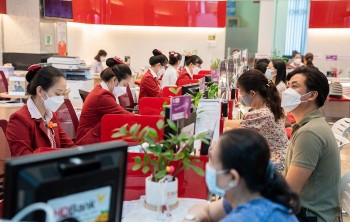 Economy
Vietnam Business & Weather Briefing (August 12): Air passengers reach a record number in July, seafood exports expected to reach 3 billion USD in Q3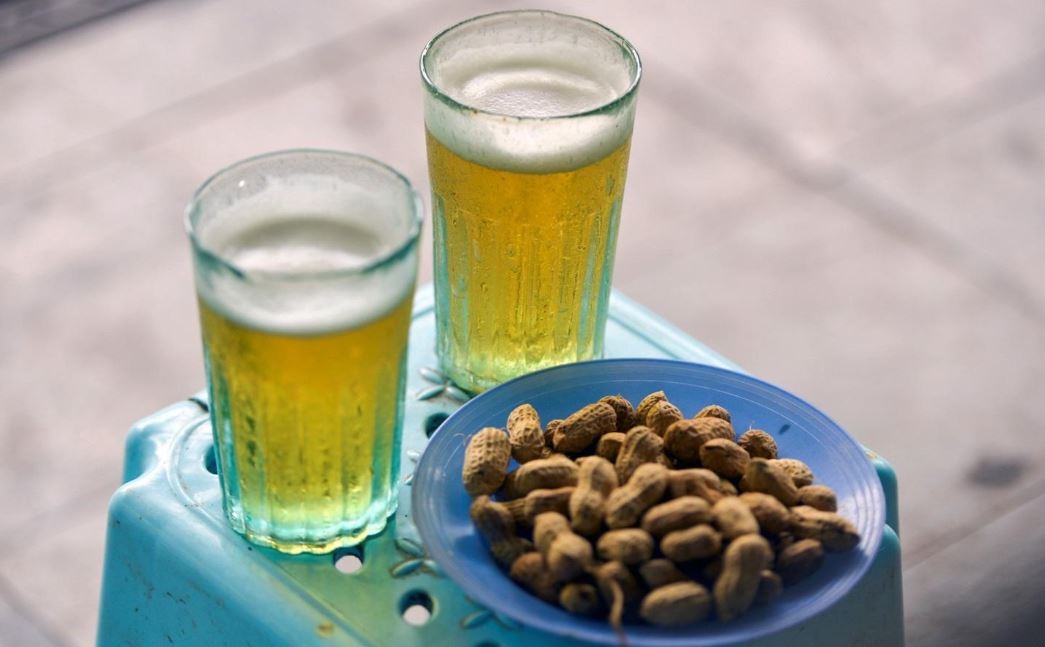 World
Among Vietnamese best beer destinations voted by foreign travelers, Hanoi is followed by Ho Chi Minh City, Hoi An, Nha Trang, and Da Nang.
August 06, 2022 | 14:54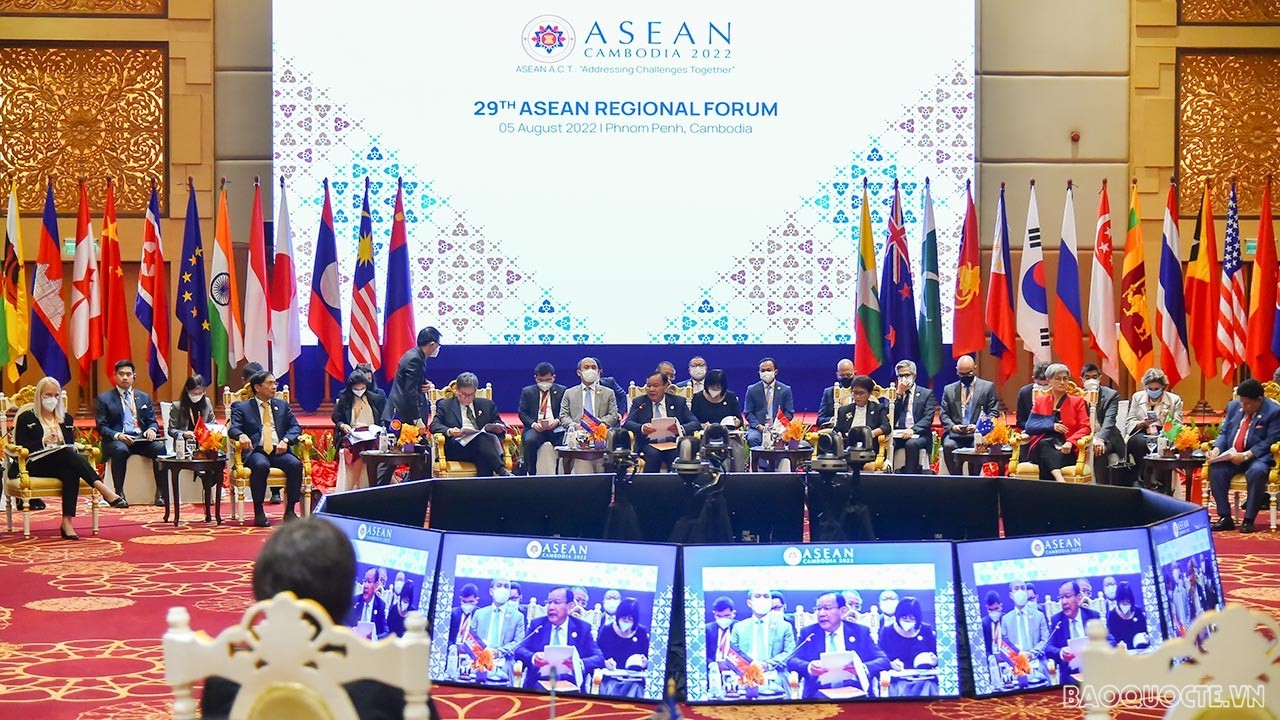 World
Foreign Minister Bui Thanh Son attended the 29th ASEAN Regional Forum (ARF) that took place in Phnom Penh, Cambodia on August 5 within the framework of the 55th ASEAN Foreign Ministers' Meeting (AMM-55), and held several bilateral meetings on the sidelines of the event.
August 06, 2022 | 09:12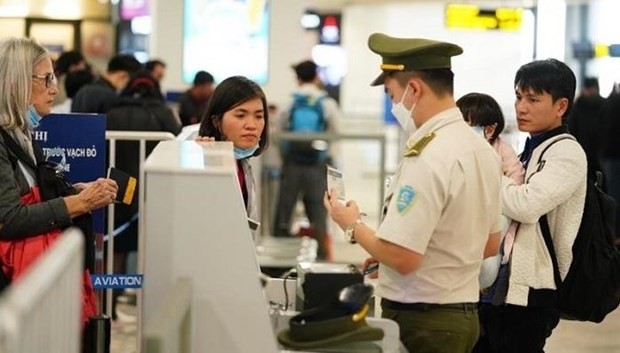 World
The Ministry of Health has asked localities nationwide to monitor foreign arrivals from countries with monkeypox as an early response after infections were spotted in the region.
August 05, 2022 | 16:11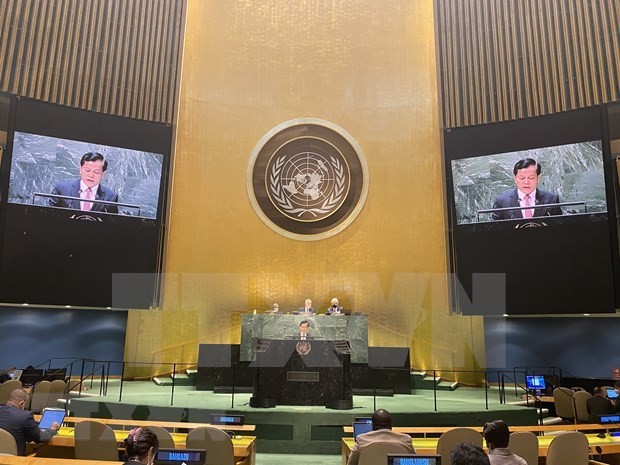 World
Deputy Foreign Minister Ha Kim Ngoc had a meeting on August 3 with United Nations (UN) Secretary-General Antonio Guterres who highly valued Vietnam's active and responsible contributions to the common work of the organisation, especially the country's strong commitments in the fight against climate change, and promised to continue supporting Vietnam in this work.
August 04, 2022 | 16:57