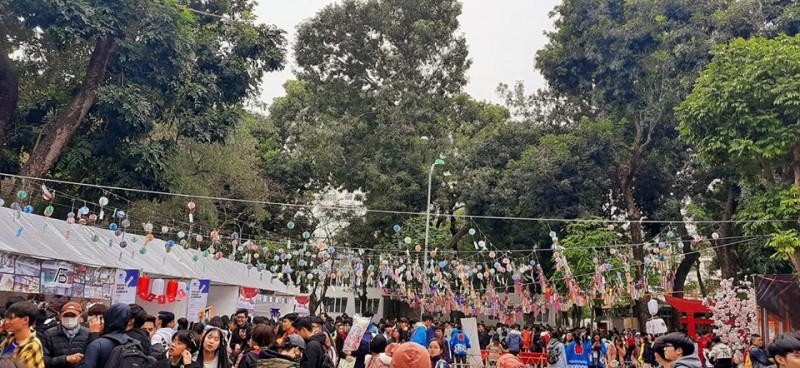 The Oshougatsu Festival is an annual not-for-profit event aiming to recreate the atmosphere of Japan's Oshougatsu festival in Vietnam, as well as promoting cultural exchange activities between Vietnam and Japan.
Oshougatsu is the Japanese traditional New Year festival. The festival is annually organized in Vietnam, aiming to reproduce the Japanese New Year customs and also to strengthen the solidarity and friendship between Vietnam and Japan.
The Japanese New Year called 'Oshougatsu' represents a significant and meaningful time of cleansing and renewal, of being with family, taking stock of the year gone by and of contemplating the year to come.
The program was decorated with 31,000 Japanese Plum Tree - Ume; along with cherry blossoms and a 3D-decorated space for participants to take photos.
Entering the festival, participants had the chance to explore the unique cultural features of Japan's Oshougatsu festival through customs, dishes and traditional games such as Yosakoi dance (high energy traditional Japanese dance performed with wooden clappers called Naruko), Japanese calligraphy, New Year omikuji (fortune telling), and Yukata wearing (Japan's traditional costume).
The Oshougatsu festival held in Hanoi's University of Science and Technology attracted thousands of Vietnamese as well as Japanese people living and studying in Vietnam.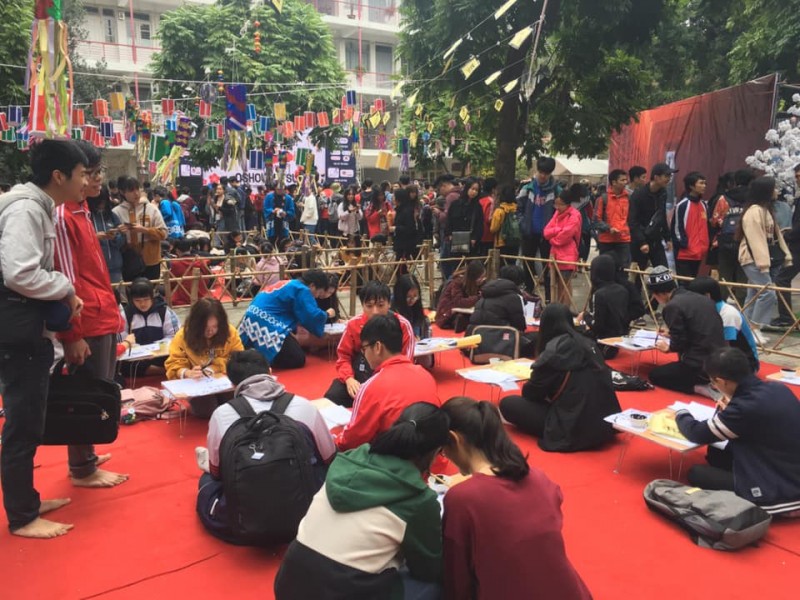 Trying calligraphy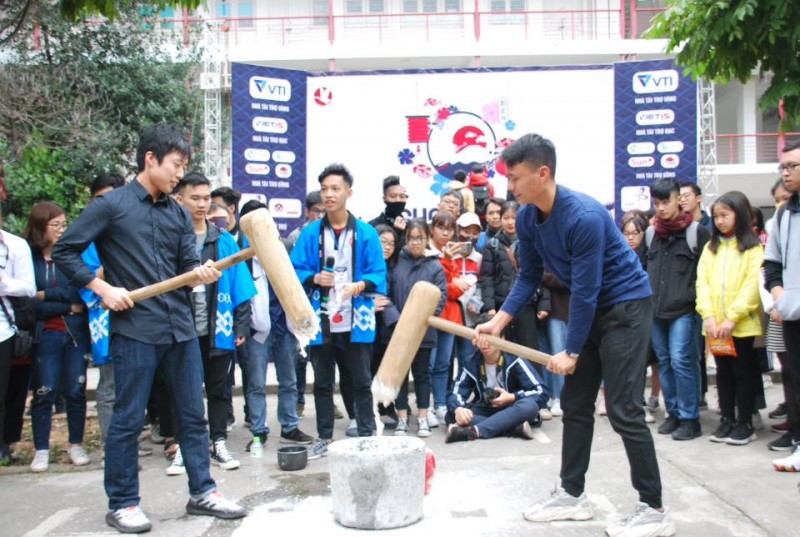 Mochi pounding.
VNF