Japanese in Vietnam: 'Quang Tri Province is My Second Home'
Kawamura Hiroaki (Hiro), 35 years old, JICA volunteer, is currently working at the Department of Physiotherapy and Rehabilitation of Quang Tri General Hospital.
Kawamura Hiroaki always strives for the health of his patients. Photo: T.P
Quang Tri is my second home
Kawamura Hiroaki is a local celebrity at the Quang Tri General Hospital not only because of his height and appearance but also because he has a habit of cycling to work every day. Born and raised in Sapporo city, Hokkaido, Japan, since childhood, Hiro has cherished the dream of traveling around the world to help people, especially those in difficulties.
Hiro passed the entrance exam to one of the largest national universities in Japan - Niigata University. After graduating in 2009, Hiro joined a number of hospitals in Japan as a physical therapy technician, helping many patients recover from injuries. He said that the 11-year period working in Japan has helped him learn how to talk and communicate with patients during the treatment process.
Hiro instructs patients to practice rehabilitation exercises. Photo: T.P
Hiro said: "I have been to Quang Tri province for more than a year now. In the early days, I was still confused, did not know the way to the hospital, to the market or supermarket. The doctors and nurses in the department helped me a lot. They also introduced me to many interesting destinations here. Although I have not lived in Quang Tri for a long time, I consider this as my second home." It is known that before going to Vietnam, Hiro spent 3 months studying and improving his Vietnamese.
He said, for foreigners like him, learning and conversing in Vietnamese is really difficult. However, Hiro always tries his best and now, he not only communicates well, but can sometimes talk to people in the hospital with the Quang Tri accent.
Efforts to improve patients' health
Restoring patients' health is all that Kawamura Hiroaki wants when coming to work in Vietnam. In 2020, he joined JICA. After about 1 year, he was assigned to work as a volunteer at Quang Tri General Hospital.
When asked why he joined JICA team, he said: "I always want to go to many places, bring the knowledge I have learned through the process of working to help people. I had the opportunity to meet and talk with a JICA volunteer. He shared a lot of interesting stories about people, landscapes, food and also his medical knowledge, medical situation, rehabilitation in some developing countries. That motivated me to become a JICA volunteer."
At the Department of Physiotherapy and Rehabilitation of the General Hospital, Hiro's job is to provide rehabilitation treatment for patients after cerebrovascular accidents, trauma and surgery.
Hospitalized since mid-December, 2021 with a diagnosis of cervical disc herniation, cervical spondylosis, patient M. (59 years old), currently living in Dong Ha city, was satisfied with the care of the hospital's medical staff and doctors, especially the Japanese volunteer Hiro.
He said: "Thanks to Hiro's dedicated guidance, I recovered quickly and felt better. Hiro is cheerful, affectionate, and often chats with patients. I am grateful to Hiro, the doctors and nurses in the department."
Hiro shares knowledge with colleagues. Photo: T.P
In addition to supporting and treating patients, Hiro also imparts his experience in therapy and rehabilitation as well as Japanese medical information to the hospital's doctors and nurses. His desire is to share his knowledge, and learn from the technicians in therapy and rehabilitation activities.
Nguyen Van Hien, Department of Physiotherapy and Rehabilitation said: "Hiro has the working style of a Japanese: Thorough, proper and scientific. Not only is he highly qualified, he also knows how to learn and listen. Especially in daily communication with patients and colleagues, Hiro is always gentle and affectionate, thereby leaving a good impression on everyone."
Sharing about future plans, Hiro said that he will continue to work at Quang Tri General Hospital under the program of JICA until the beginning of 2023.
After that, he wants to continue to visit, learn more about hospitals in many other places around the world, and talk with them about Japanese medicine.
"I am very excited to celebrate the first traditional Tet in Vietnam. My friend said that the atmosphere of Tet in Vietnam is interesting. Next time, when the pandemic situation gets better, I will invite my family and friends to visit Quang Tri and Vietnam," Hiro said.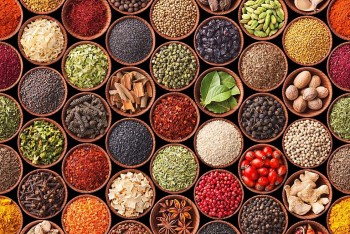 Vietnamese Herbal Tea
Antioxidants have been known since the 1990s and have been useful in fighting cancer, atherosclerosis, and many other chronic diseases.