Journey to become a global citizen of a Vietnamese student
Thanh Hoa and her colleagues in her company office in Singapore (source: thanhnien.com)
Searching for eye-opening experiences
Hoa's dream started to kindle during highschool time by seeing other students gain scholarships to study in Australia. Being admitted to the Hanoi Foreign Trade University (FTU) was a turning point in her life. Her lecturers were higly dynamic and enthusiastic. Lots of them went overseas for training program and they did not mind sharing with students experiences on how to get scholarship, as well as stories about study and and living abroad. In addition, Hoa attended workshops frequently. She said: "The event brought me chance to be friends with a lot of overseas alumni. It fueled my aspiration and made me firmly believed: if the seniors can do it, there is no reason I cannot." Thanh Hoa said.
Bearing this in mind, Hoa continued to actively attend various seminars regarding the topic she cared. Besides, she managed to look for information from related websites, apart from official source of news from foreign embassies.
"However, during that time, information is not easily accessible like nowadays. This issue urged me to create a Facebook page for more information exchange – for myself and my peers who pursued the common goal. Currently we have attracted 37,000 followers." she shared. Her efforts paid off as Hoa earned herself various scholarships from Hanoi Foreign Trade University and Citybank for outstanding students majoring in Finance and Banking and finally graduated with excellence. Hoa was working in auditing field for two years before embarking on her journey at Waikato University, New Zealand.
Hoa in Waikato University campus, New Zealand (source: vietnamnet)
According to Hoa, one should adopt a thorough and holistic preparation in both aspects of academic work and extra-curriculum activities. As a student, she particularly focused on gaining more working experiences, attending conferences and expanding social network. From her viewpoints, setting a clear goal and a proper plan to achieve it is critically important. Don't easily give up. Even if you fail, if you keep on chasing your dream, you will succeed for sure."
Becoming a global citizen
Before becoming a global citizen, Hoa was rejected by four biggest auditing firms in Vietnam and three others in Singapore. Nonetheless, failures could not hinder her from patiently trying again with an optimistic mindset.
After graduating, Thanh Hoa worked for renowned firms such as PwC Carter Holt Harvey in Vietnam, New Zealand and Singapore. Currently, she is with Microsoft as part of the Risk Management team and in charge of the Asia – Pacific region. "My team members are from the US, India, Korea, Japan and Singapore. Immersing myself in such an international environment empowers me to become more dynamic and enrich my experiences." Thanh Hoa stated.
Up to now, Hoa has been to numerous countries, including: Australia, Malaysia, New Zealand, Singapore. Living and studying abroad gain her precious professional knowledge and relevant skills. Nowadays, Hoa can adapt quickly to different environments. Another wonderful thing is, she has chance to know and learn a lot from international friends.
Despite most of the time living and working abroad, Hoa believes that no matter wherever she is, if there is a will, there will be a way to contribute to home country. Besides the Facebook page sharing useful tips on study-abroad, Hoa is also founder of the group "Financial risk management (FRM)" in Vietnam. It was created as a platform for young people to exchange experiences in preparing for FRM examination - an international professional certification offered by the Global Association of Risk Professionals./.
thanhnien.com, vietnamnet ( Phi Yen )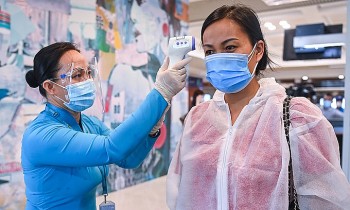 National
Vietnam News Today (October 20): Vietnam adds 3,034 Covid-19 cases to national infection tally; HCM City enhances cooperation with China's Shanghai; Thirty-two localities declare Covid-19 risk levels; Transport ministry mulls letting the unvaccinated fly.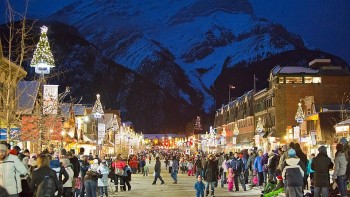 Travel
If you are looking to celebrate your Christmas somewhere else outside the country, then Canada can be the perfect choice for you with these 10 best and most idyllic places to have a wonderful Christmas holiday with your friends and families.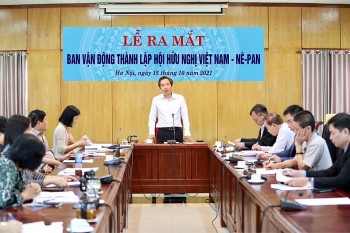 Friendship
The Advocacy Committee for the establishment of the Vietnam - Nepal Friendship Association was officially launched.