Korean Singer Joseph Kwon Releases Music Video Promoting Vietnam Tourism
Korean singer Joseph Kwon filmed his new video in 19 provinces and cities in Vietnam.
Korean musician-singer Joseph Kwon opened the press conference to introduce his new music video promoting Vietnam tourism by greeting everyone in Vietnamese.
"Xin chao quy vi và các ban, toi là nhac si và ca si Han Quoc. Cam on su hien dien của quy vi ngay hom nay", he said, pronouncing it in clear Vietnamese.
His new music video promoting Vietnam tourism, called "Waiting for you, 5,000 years", is performed in English.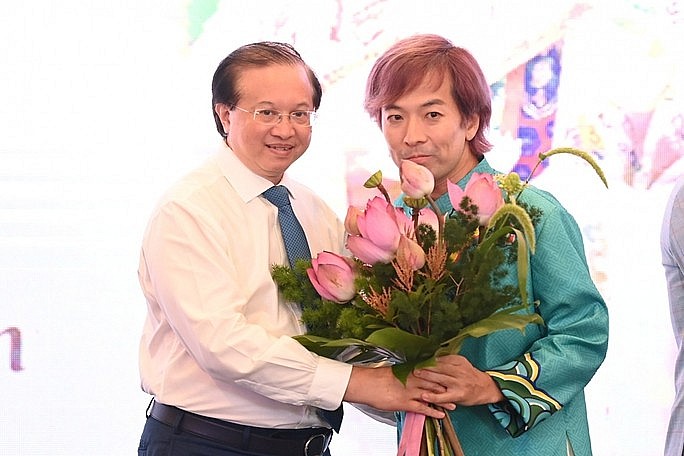 Photo: NLD
The process of creating "Waiting for you, 5,000 years" was from May 17 to July 12. From the starting point in Hanoi, the production crew recorded at Cuc Phuong National Park, Trang An, Tam Chuc, Ba Be, Bac Kan, Ha Long, Ho Chi Minh City, Mui Ne, Sa Pa, Lao Cai, Da Nang, Hoi An, Phu Quoc, Red River, and Mekong River.
"Waiting for you, 5,000 years" will be "NFT-ized" and released on the Kitego platform, in order to spread more widely to those who care and love us around the world. This is a digital asset trading platform associated with real assets and real values. Kitego connects and introduces Vietnamese culture and art to the world and vice versa.
Korean musician-singer Joseph Kwon shared that his Vietnamese name is Joseph Quyen. He started watching TV shows about Vietnam from the age of 13-14.
"From that moment, I was fascinated by conical hats and ao dai. Since then, I have always wanted to come to Vietnam," said Joseph Kwon. He started traveling to Vietnam 4 years ago, he was touched by the country, people, landscape, and culture of Vietnam.
After his travels, Joseph Kwon has lived in Vietnam for more than 3 years now. "At that time, as you know, the whole country was being encouraged by the spirit of the Vietnamese football team and Mr. Park Hang-seo. At that time, seeing your support, your enthusiasm, I wanted to contribute something to the country, to the Vietnamese people who are always industrious, enthusiastic, hard-working," recalled Joseph Quyen.
In 2020, Joseph Kwon started to create art in Vietnam. It was also the period of time when the Covid-19 pandemic turned increasingly dangerous.
"At that time, I did not have much to do. I thought about what I should do to support and encourage Korea as my homeland and Vietnam as the country I love. Then I created 5 songs to propagate the beauty of the country and the people of Vietnam. Plus the next 2 songs, I have a total of 7 songs about Vietnamese people", he said. Along with Waiting for you, 5,000 years, Joseph Kwon also released another music video, entitled "Butterfly Flakes."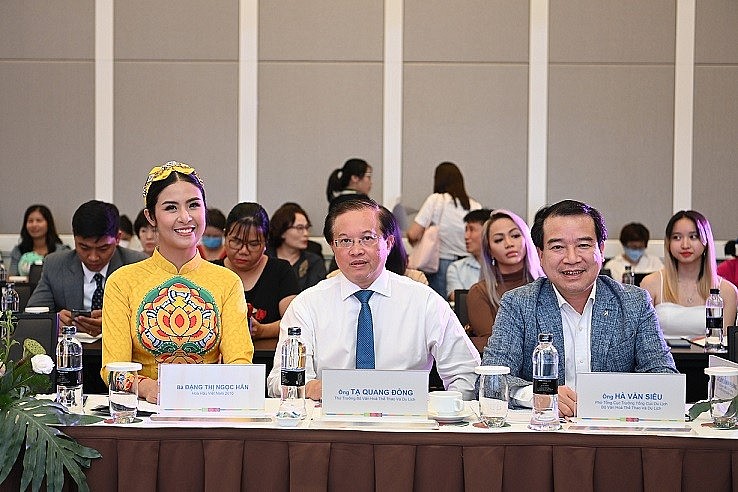 Miss Ngoc Han is the sponsor of all of the traditional Vietnamese Ao dai in the MV. Photo: Thanhnien
Joseph Quyen confided: "In April this year, Vietnam tourism reopened. I also know that tourism contributes 10% to Vietnam's GDP. I hope through my work, many people will know the beauty of this country and will come to your beloved Vietnam. I emphasize that I love Vietnam, I love your Vietnam very much.
He also shared about the MV title "Waiting for you, 5,000 years". According to him, this title means Vietnam is always waiting for you. "Not only the next 1,000 years, the next 2,000 years, but the next 5,000 years, your country Vietnam will always develop. I also always thought if I was reborn in 5,000 years, would I come back to your country like this," Joseph said.
Mr. Ha Van Sieu, Deputy General Director of the Vietnam National Administration of Tourism (Ministry of Culture, Sports and Tourism), said: "When I picked up the phone to call the places Joseph Kwon needed to go, everyone was supportive. Destinations in Ha Long, Ninh Binh, Binh Thuan, and Ha Giang have supported him to complete the excellent music video.The beauty of Vietnam has been revealed through the music of Joseph Kwon, and through his love for Vietnam.
People around the world will love Vietnam the way Joseph loves Vietnam when they finish watching this MV. We hope his love for Vietnam will spread around the world. There used to be a Vietnamese tourism ambassador in Korea Ly Xuong Can, coach Park Hang-seo, now it's Joseph's turn."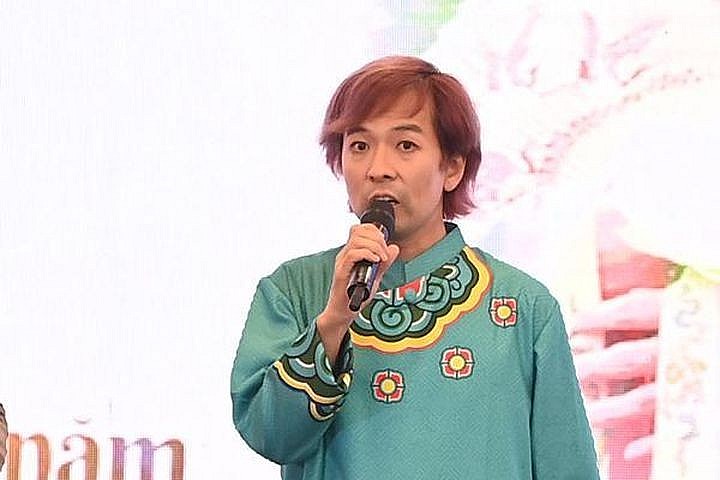 Photo: Baomoi
Joseph Kwon is known as an artist with many talents. His main work in Korea and the K-pop market is as a musician, composer, singer, and producer. He is one of the music therapists of The Well Hospital Voice Center and the conductor of SBS Choir Radio.
Joseph Kwon has a massive career in songwriting, with about 20 singles albums written, performed, and produced by him. In addition, he has about 500 unreleased self-composed songs.
He also writes about Vietnam with works such as: Go Vietnam Go Go (2020); You are in my heart released in Vietnamese, Korean and English; Cha Ca or Peace - a song with the theme of Vietnamese traditional food; Remember was produced on the occasion of the 30th anniversary of diplomatic relations between Korea and Vietnam.
In particular, the Vietnamese song released in 2021 has become a hot topic with more than 50 broadcasts on many television stations.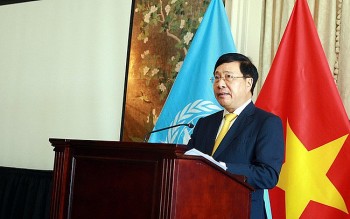 Friendship
Deputy Prime Minister Pham Binh Minh has asserted Vietnam's strong support for and commitment to the UN's role in leading and coordinating multilateral efforts to respond to global challenges.