Enhancing Cooperation between Kon Tum Province and Korean Partners
Park Noh-wan, ambassador of the Republic of Korea to Vietnam, visited the leaders of Kon Tum Provincial People's Committee on March 30th.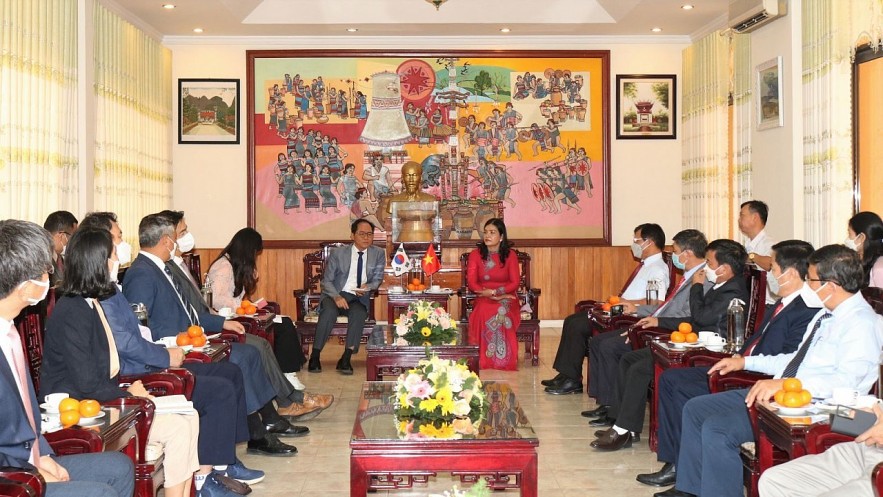 Overview of the meeting. Photo: kontum.gov.vn
At the meeting, on behalf of the leaders of Kon Tum Provincial People's Committee, Y Ngoc expressed her pleasure to welcome Park Noh-wan, ambassador of the Republic of Korea to Vietnam and members of the delegation.
She also said that Kon Tum province will always make efforts to cultivate the Vietnam-Korea cooperation, between Kon Tum province and Korean partners.
Park Noh-wan expressed his delight at the bilateral cooperation reaching a new level. According to Park Noh-wan, through research, it is known that Kon Tum province has great potential for developing thermoelectric energy and high-tech agriculture.
He wished the province would continue to create favorable conditions for businesses that are investing and looking for investment opportunities in the province.
Korea is ready to support people and businesses of Kon Tum province to grow, process, and introduce Ngoc Linh ginseng products. They hope that the two sides can cooperate to develop a number of products with Ngoc Linh ginseng.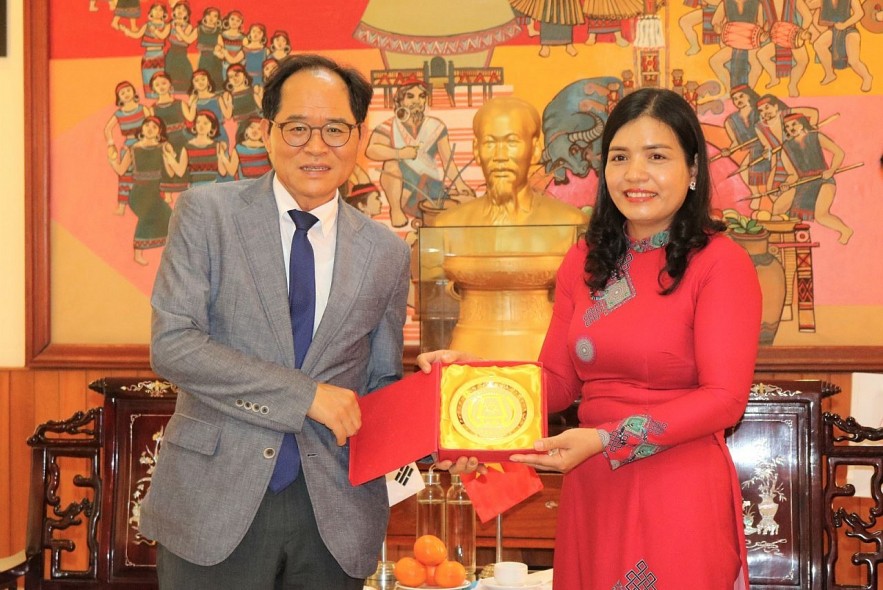 Vice Chairman of Provincial People's Committee presented the logo of Kon Tum province to the Ambassador. Photo: kontum.gov.vn
On March 31, the Ambassador's delegation visited the project of a organic farm producing vegetables and fruits in combination with husbandry in Dak Long commune, Kon Plong district. This project is invested by Korean enterprises.
They also visited the dairy goat project of Mang Den Pharmaceutical Company and some tourist attractions in Kon Plong district and Kon Tum city.
On the basis of the strong development of the strategic cooperative partnership between Vietnam-Korea, Kon Tum province has achieved important results in cooperation with Korean partners. That is reflected in the signing of a Memorandum of Understanding to establish friendly cooperation with the Government of Jinan District and Iksan City, Jeonlabuk Province (Korea).
Vietnam and Korea cooperated to strengthen the development of a number of socio-economic fields, focusing on agriculture, pharmaceuticals, healthcare, education, tourism, and urban development. The province has attracted 03 FDI projects implemented by Korean investors with a total registered capital of US$15.5 million.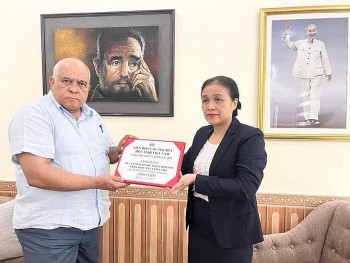 Focus
According to Cuba's News Agency Prensa Latina, on August 16, President of Vietnam Union of Friendship Organizations Nguyen Phuong Nga said that Vietnamese people will always stand by and support Cuba no matter what difficulties our friend is facing.