Kylie McLaughlin: Quy Nhon is a "Tourist Paradise"
The writer Kylie McLaughlin (Australia) rated Quy Nhon as a luxurious beach resort that is not crowded, and as attractive as the "tourist paradise" Bali (Indonesia).
Sharing on Traveler, writer Kylie McLaughlin said that he had just had a memorable trip in Quy Nhon (Binh Dinh), after a train journey from Hoi An (Quang Nam). This special train offers a first-class carriage with 6 cabins for 12 people, including a bar and spa on board. The bar offers a variety of drinks and cocktails, while the spa area offers about 20-minute treatments. Kylie McLaughlin even compared this carriage to a business class cabin on an airplane.
"I spent five incredibly relaxing hours on this first-class carriage, not having to worry about the airport or the endless lines of people waiting for security checks. Everyone had a window seat to watch. See the countryside in Vietnam, which is impossible to get by plane," shared Kylie McLaughlin.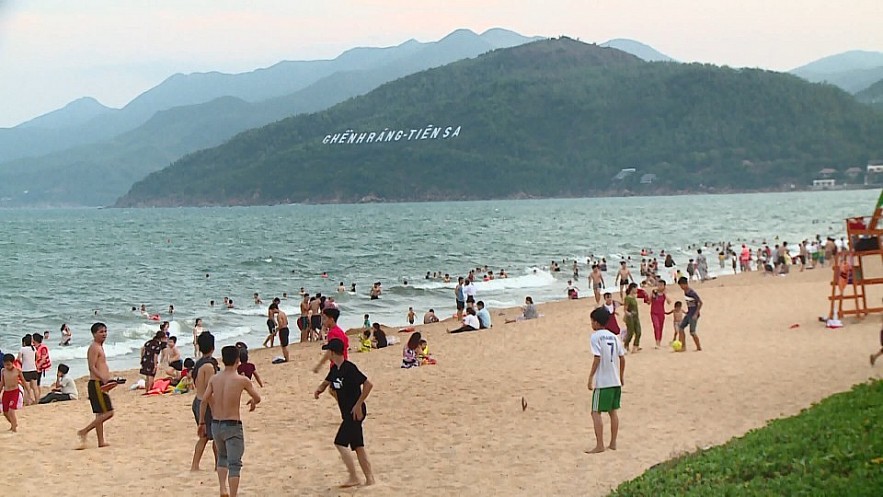 Beach in Quy Nhon, Binh Dinh. Photo: VOV
Talking about her recent experience in Vietnam, she described, "I experienced the journey on a recent trip to Vietnam after a few nights at their beautiful French colonial resort on the Thu Bon riverfront, a five-minute stroll from Unesco-Heritage-Listed Hoi An. We have an early start and while I wait for the carriage to arrive, I'm handed a glass of chilled prosecco flavored with dried hibiscus: it may be 9 am in Vietnam, but it is midday in Australia."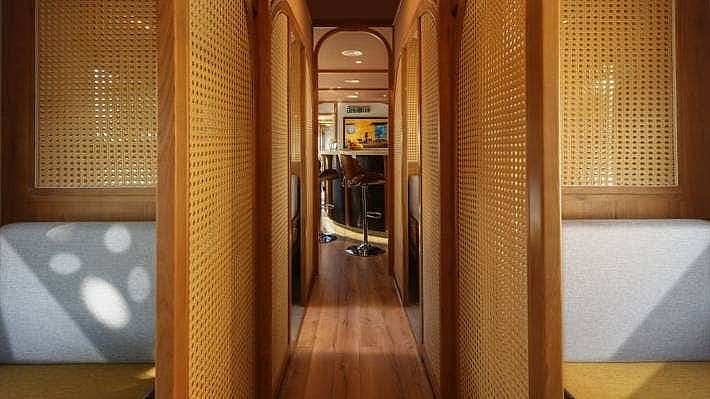 The Vietage is a first-class train carriage with six booths seating 12 people, with a sit-up bar and spa on board. Photo: The Vietage
According to the article, the moderate speed of the train is enough for the author to watch flocks of white storks flying over green rice fields or buffaloes grazing in corn fields. Many small houses in the countryside are located close to the railway, but there are also places where the view is more open with the water lily lagoon and majestic mountains in the distance. "The scenery of the blue sea and pristine white sand, and relics of Champa culture signal that we are coming to Quy Nhon" - the author shared.
Kylie chooses to stay at a coastal resort in Quy Nhon, where the sound of waves from the sea makes visitors fall asleep. This area is still quite unspoiled, from here, looking out into the distance, you can see local people rowing baskets carrying all kinds of seafood to the place of purchase.
"We take a short tour of Quy Nhon which includes visiting those crumbling Cham edifices and drinking Vietnamese coffee," she added in her blog.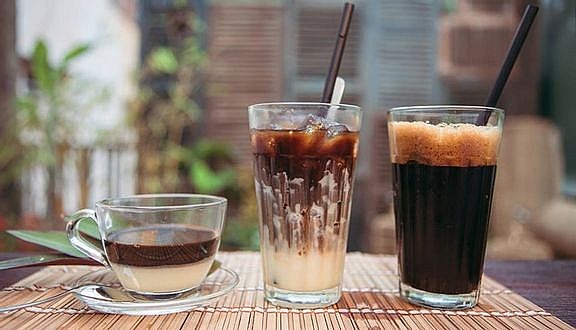 Vietnamese Coffee in Quy Nhon. Photo: Foody
Leaving the villa with its own swimming pool, the female journalist began her journey to explore Quy Nhon at a local cafe and visit the Champa ruins in the city. "This place has a spectacular view, with the city lying on the curved and narrow coast like in Cancun (Mexico) but not crowded. We also enjoyed Banh xeo - typical street food in this area. here with a crust from rice and filling with shrimp and squid".
"Everyone loves a little luxury experience, but it often comes with a hefty price tag. Except for this destination, when mass tourism is not yet available, Quy Nhon, Vietnam is where you can find it. luxury without being crowded like Bali" wrote Kylie McLaughlin.
We take a short tour of Quy Nhon which includes visiting those crumbling Cham edifices and drinking Vietnamese coffee.
According to the author, experiencing a high-class train cabin from Hoi An to Quy Nhon makes a trip to Quy Nhon seamless and comfortable. If traveling to the south, visitors should take the train during the day to enjoy the surrounding scenery. There is also a train from Quy Nhon back to Da Nang in the evening.
Thời Đại