Discover the Enchanting Seas of Quy Nhon
Visitors seem to be lost in the sea paradise amid the mist and clouds hovering around Quy Nhon beach town at dawn or dusk.
The strait "the crescent moon" of Quy Nhon looms in the mists of the new day. As it can be seen, Quy Nhon's main beach is bent as the shape of the crescent moon. Binh Dinh Province aims to develop this urban area into a "liveable city", attracting tourists to this sea paradise.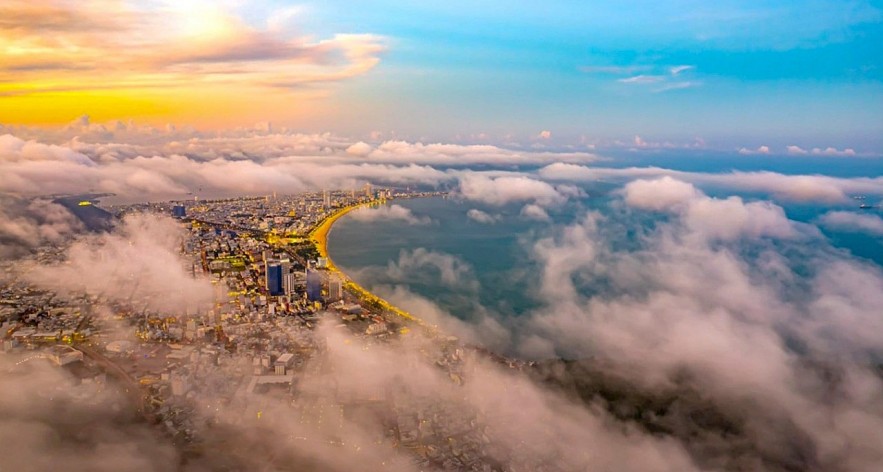 Photo: zingnews.vn.
Dawn is like a pearl floating in the sky here.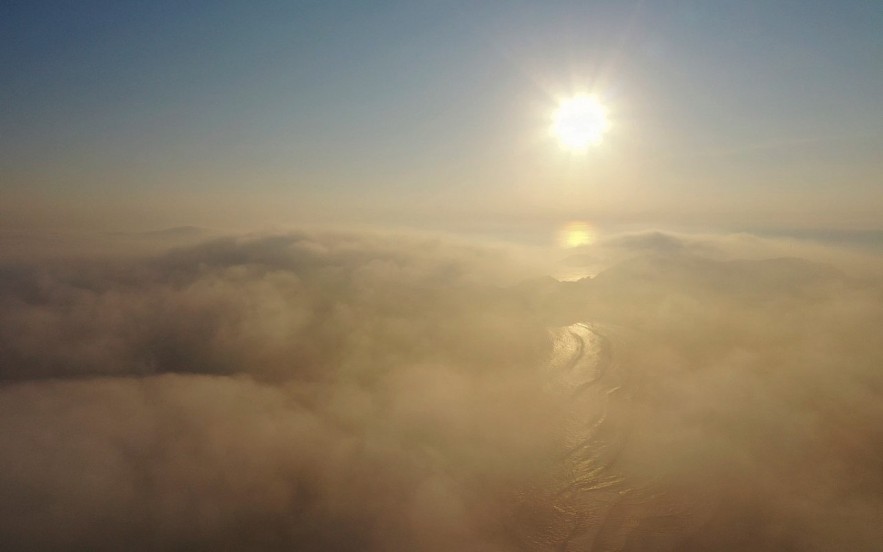 Photo: zingnews.vn.
Clouds curl like waves floating on the "winding field" of Phuong Mai peninsula, Quy Nhon city.
Photo: zingnews.vn.
The coastal fishing villages are hidden amid early morning clouds. According to Mr. Ngo Hoang Nam, Chairman of Quy Nhon City People's Committee, the locality is focusing on urban development planning, to build an image of a coastal urban area in the Central Coast. Coastal cities create great opportunities to attract resort tourism projects on the basis of unique culture and natural landscapes.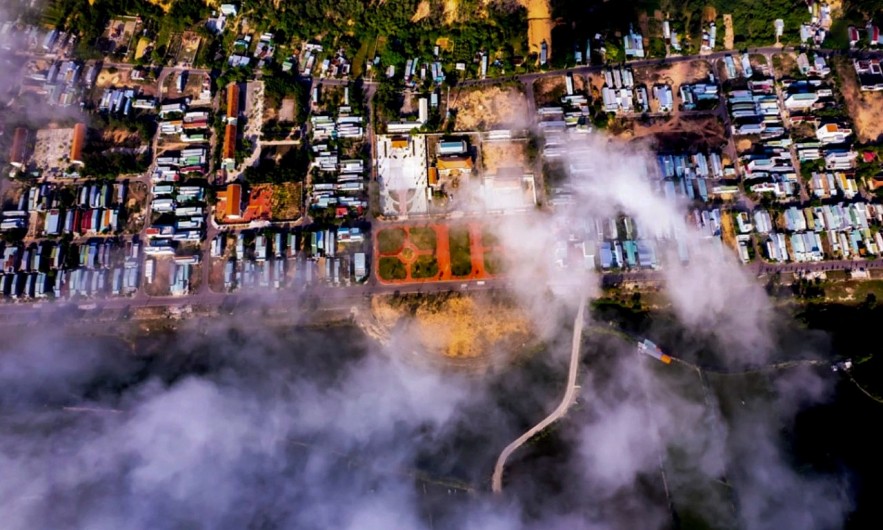 Photo: zingnews.vn.
Clouds swoop down close to the golden sand dunes and mangroves in Nhon Hoi Economic Zone, creating an interesting picture that fascinates visitors. The leader of Quy Nhon city, said that the locality is inviting investors and mobilizing resources to awaken the potential of ecological and spatial values of Thi Nai lagoon in order to turn this area into a digital eco-resort. a Vietnam.
Photo: zingnews.vn.
Dense clouds cover the mountainside of Hai Giang peninsula.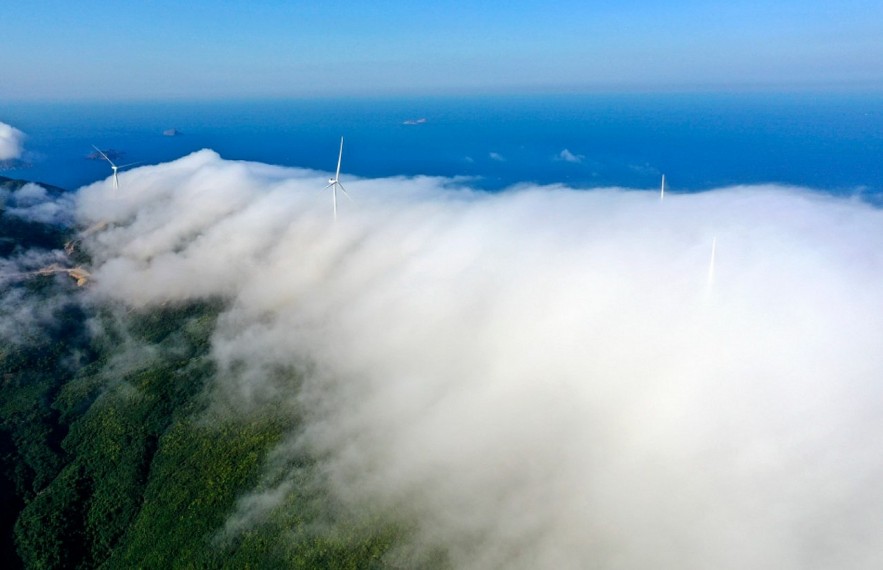 Photo: zingnews.vn.
The famous scenic destination named Hon Kho, Nhon Hai commune (Quy Nhon city) is brilliant amid clouds and the rainbow. This scene creates a mysterious sea and island space. Along with the expansion of urban space, Binh Dinh province also focuses on developing and preserving the fishing villages of Nhon Ly and Nhon Hai to attract domestic and international tourists.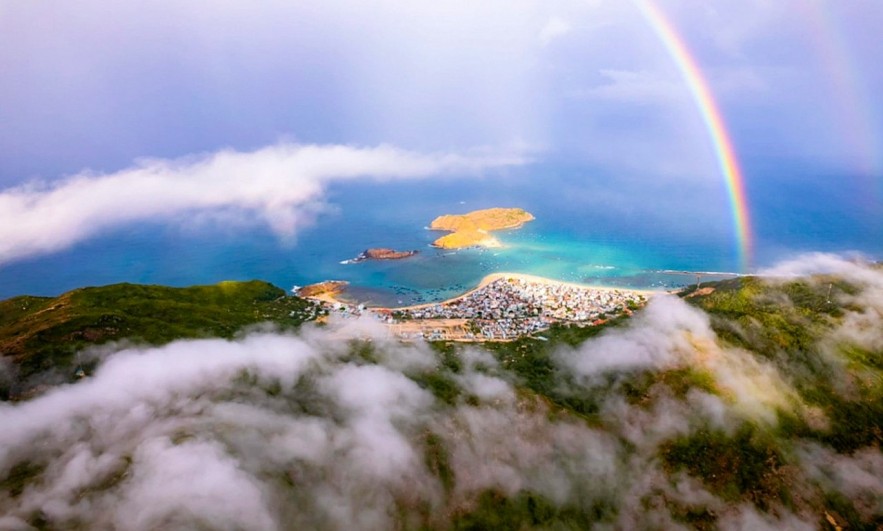 Photo: zingnews.vn.
Clouds flow like soft silk on the night streets of Quy Nhon. Mr. Ho Quoc Dung, Secretary of Binh Dinh Provincial Party Committee, said that the locality plans to develop Quy Nhon into a different coastal city. Accordingly, the area of ​​the sea and the coast belongs to the community. It will not be densely built like some other coastal cities.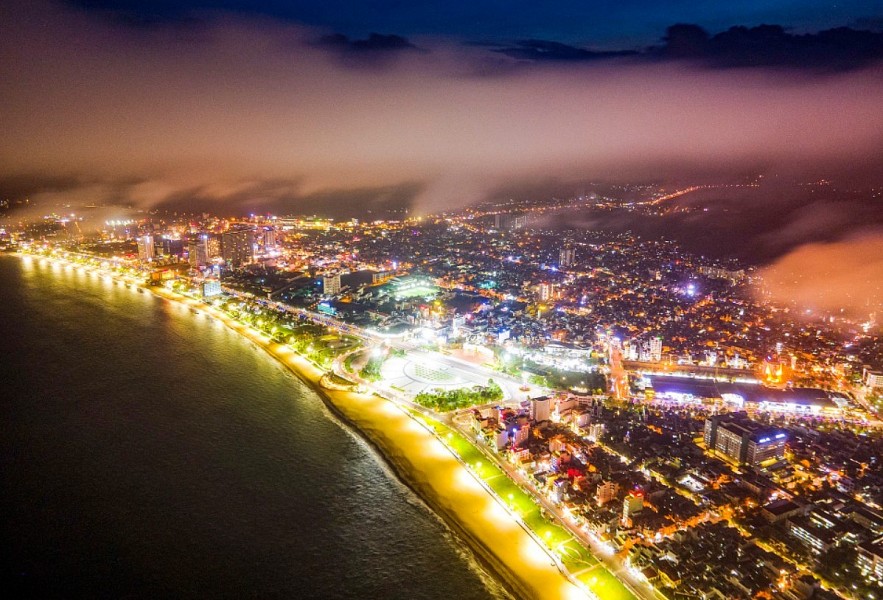 Photo: zingnews.vn.