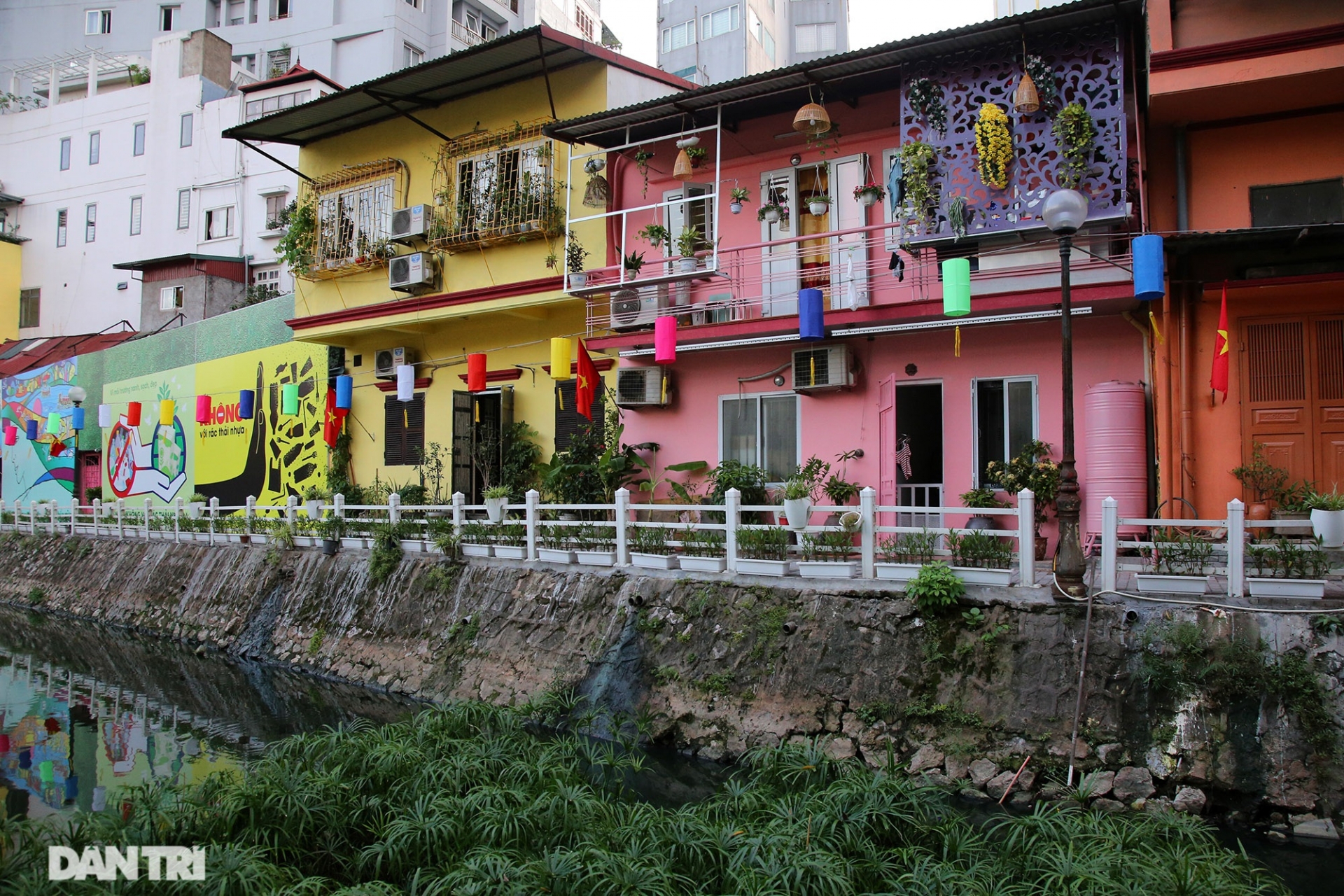 Walls and houses along the lake have been repainted to have a fresh new look. Photo Dan Tri
Local residents living along Truc Bach lake had long to suffer from the garbage smell of an illegal nearby dump site. The area, which was often dark and quiet at night, was a popular place for drug addicts to hang out and shoot heroin.
People were recently surprised to see the lakeside section's new look, with colorful wall paintings and lanterns. Murals are painted on the walls, delivering messages of environmental protection. About 200 lanterns are decorated along the lake to lighten the area at night.
The renovation plan was made by local authorities of Truc Bach ward in an effort to improve the local living environment.
The narrow road where 28 families are living on has been clean up. For the first time, local people can enjoy open space without garbage and dead fish in the lake.
More flowers have been grown along the lake, making the surrounding area clean and fresh. Photo Dan Tri
Local people can now walk along the lake to do exercises without fearing the smell. Photo Dan Tri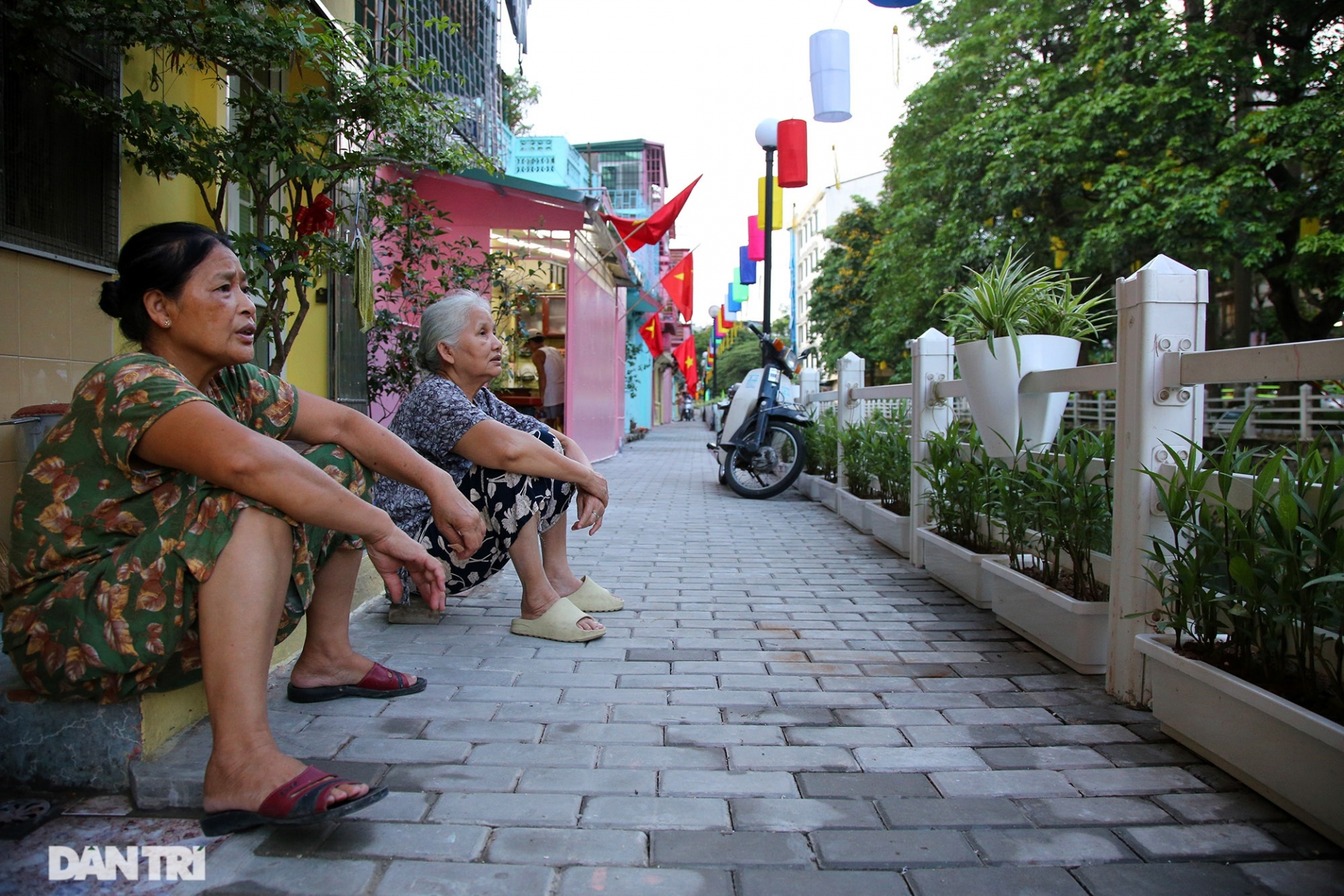 Nguyen Thi Tuyet, a resident, is pleased with the new project.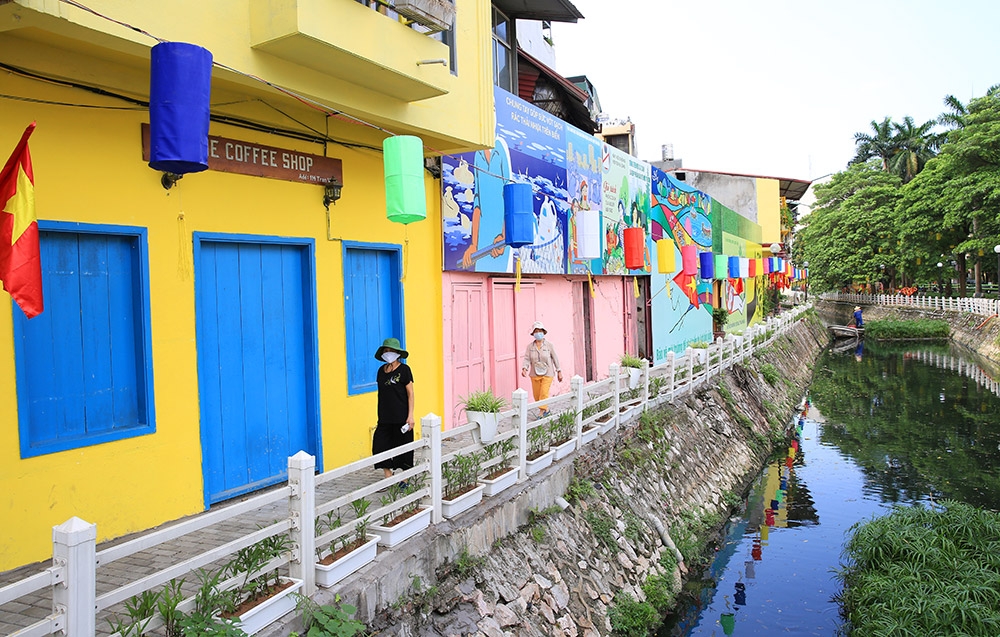 Nguyen Huy Dan, chairman of Truc Bach ward people's committee, said the renovation started in March. After the project was completed, many people and tourists headed to the area to take photos.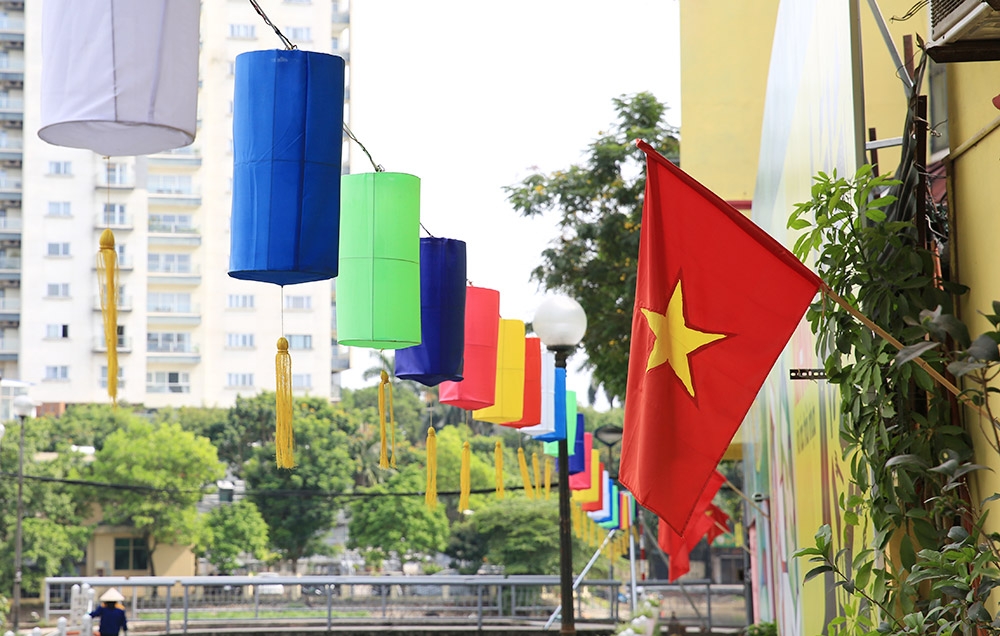 When the pandemic is over, it is hoped the road will become a new tourist destination of the capital.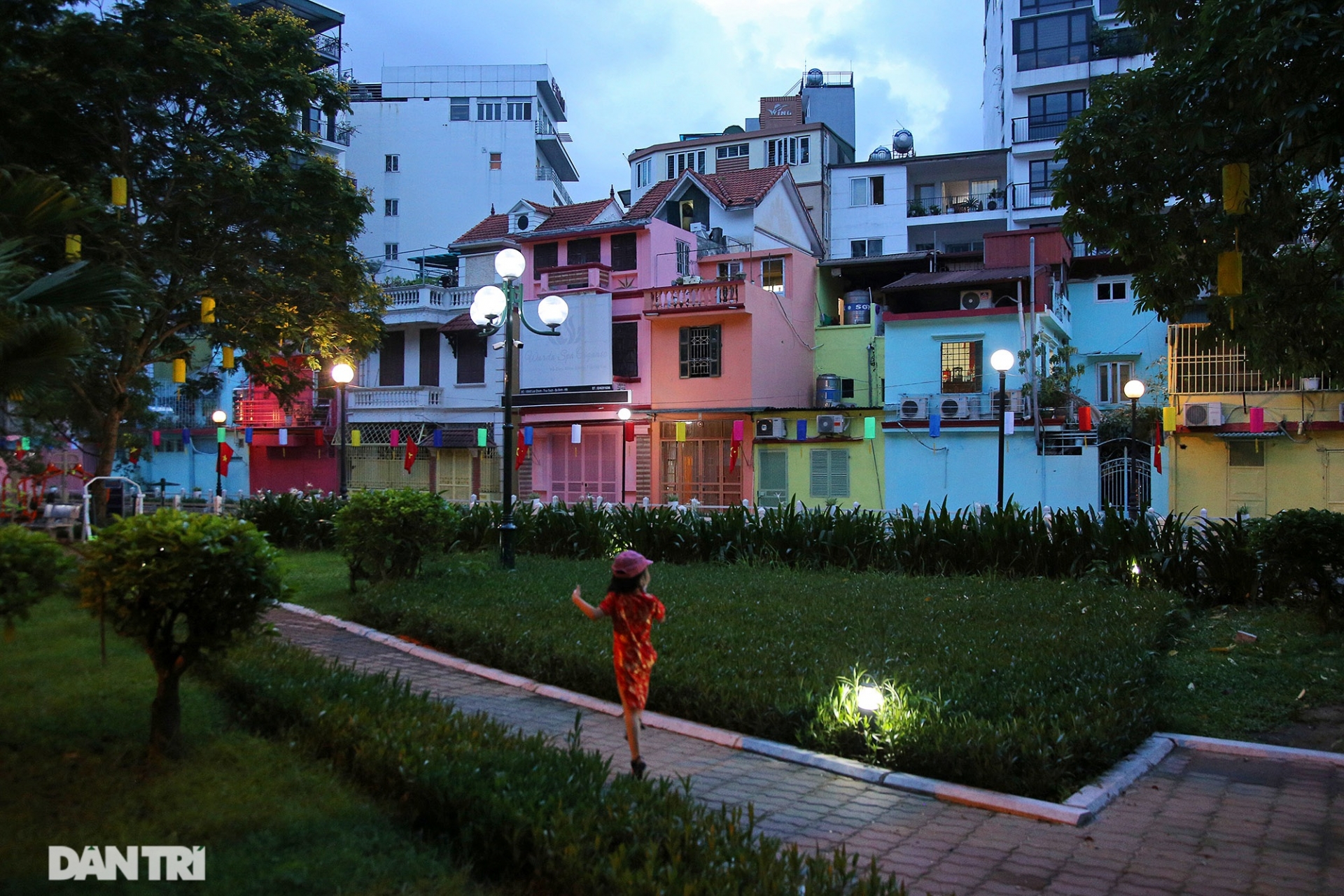 A park located near the lakeside road has been also cleaned up. Photo Dan Tri
Murals make the road section more colorful. Photo Dan Tri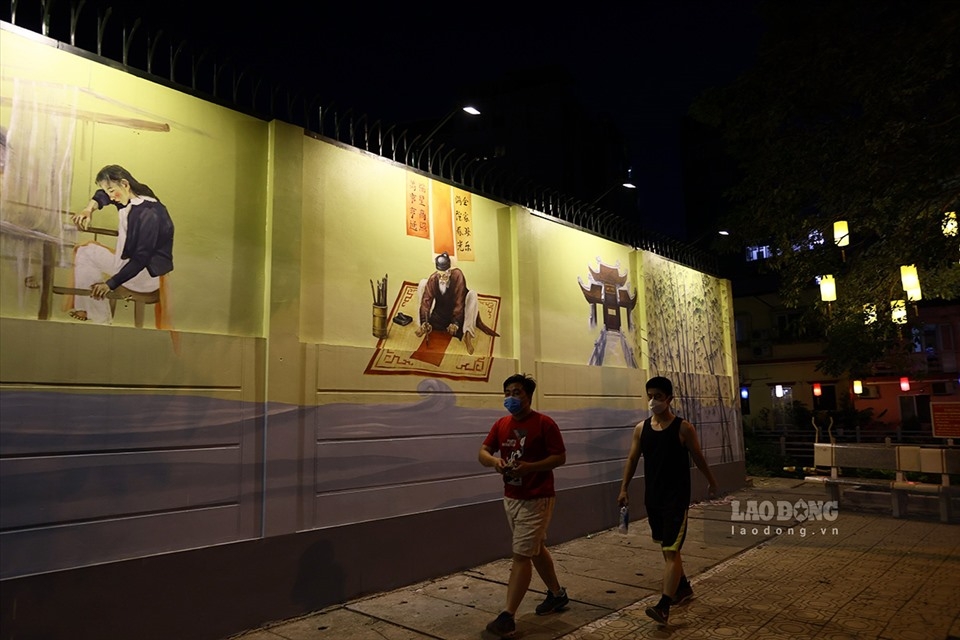 Photo Lao Dong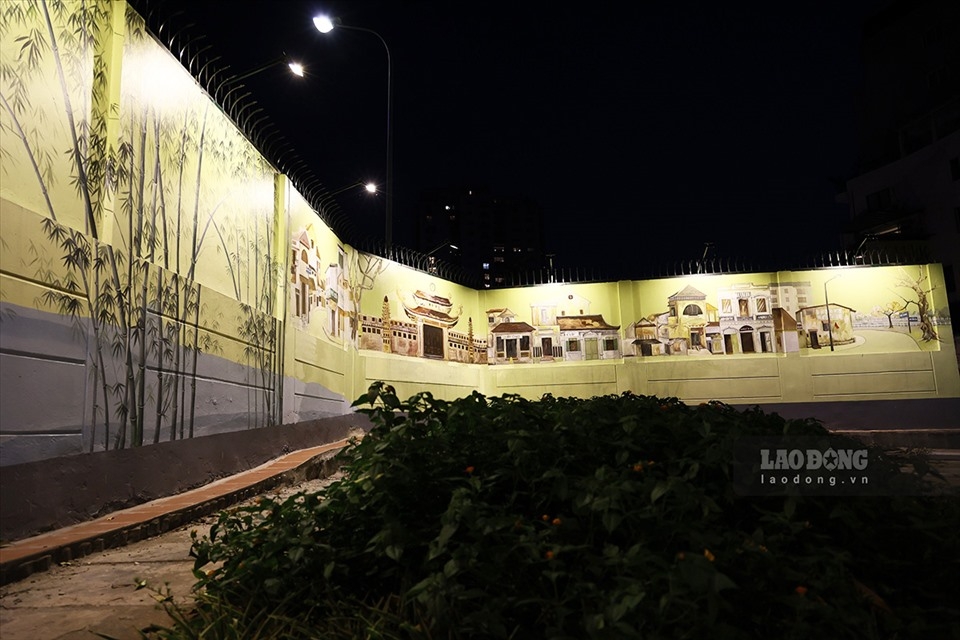 Street lamps lighten up the murals at night. Photo Lao Dong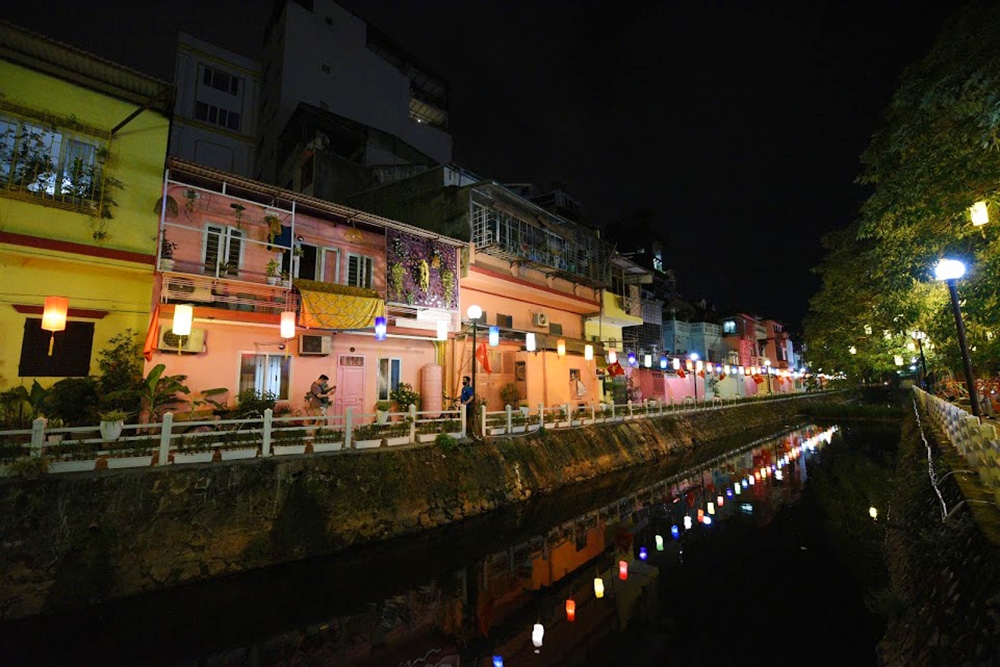 The lakeside road section is brightened up at night thanks to lanterns. Photo Ha Noi Moi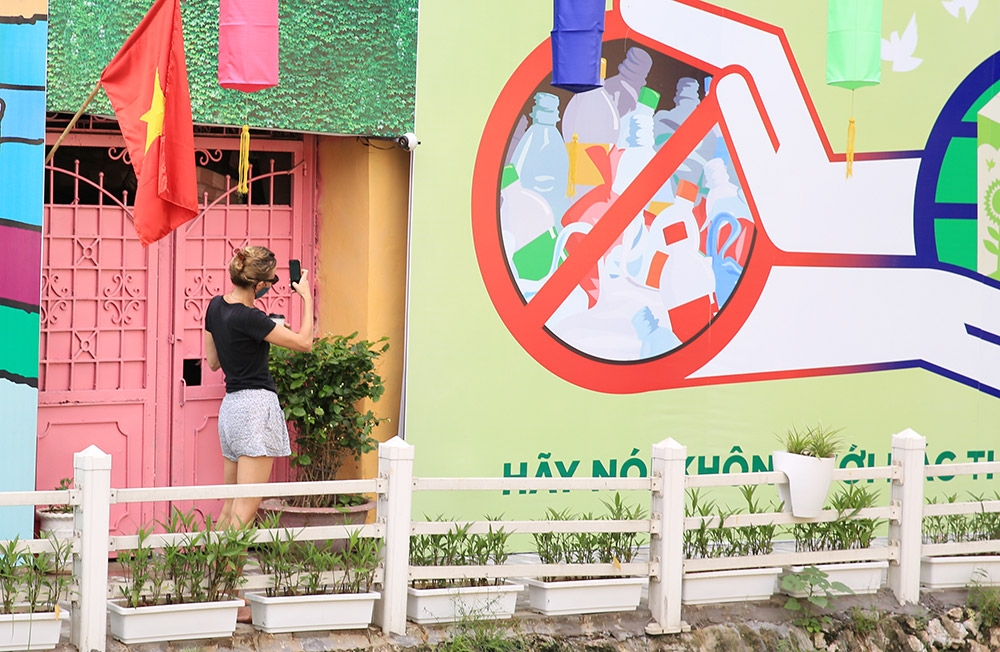 A foreign visitor takes a photo of the mural which states 'Saying no to plastic waste'. Photo Ha Noi Moi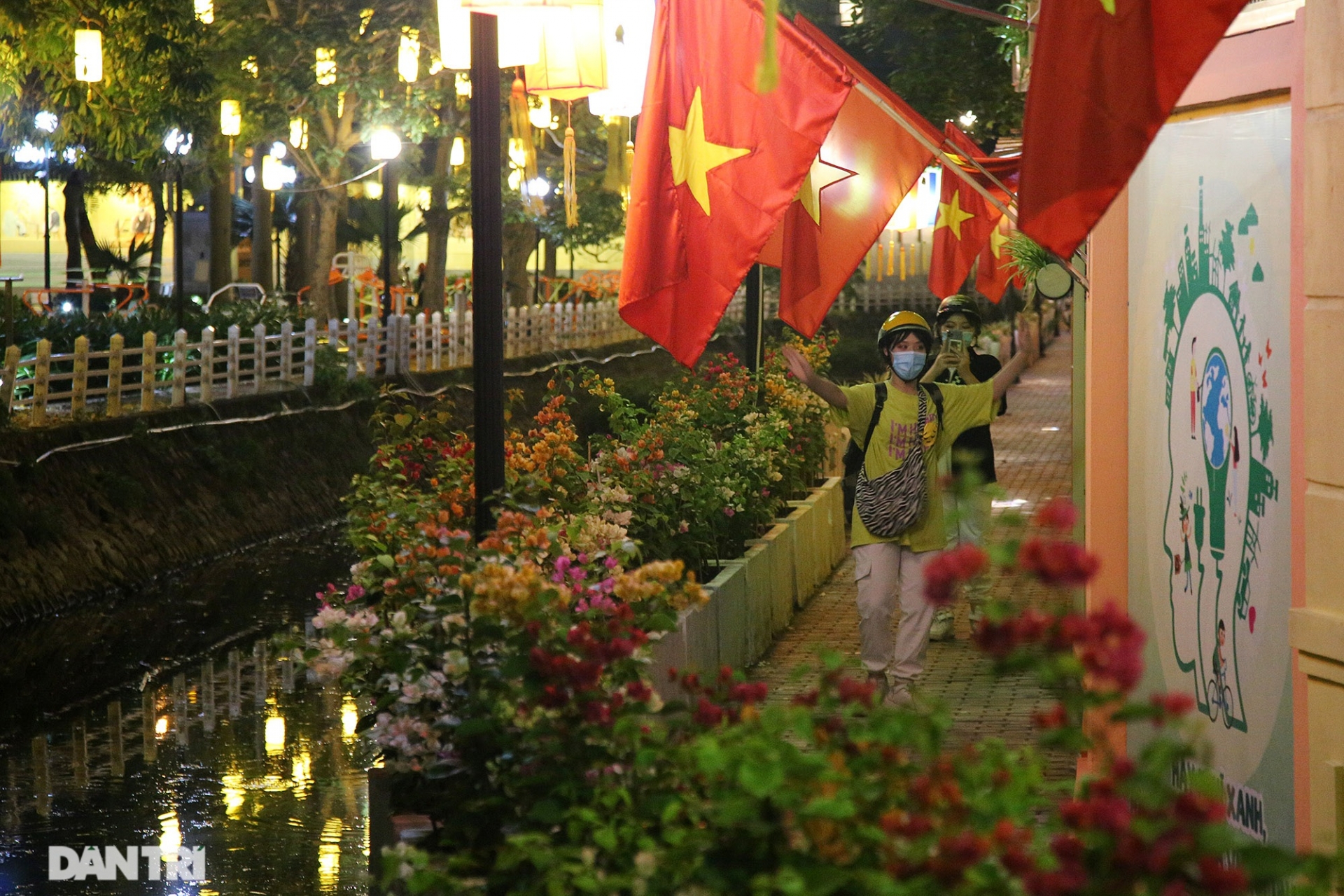 Many young people have visited the lakeside area to check in. Photo Dan Tri
Rosemary Nguyen