Record hazardous air pollution reported in northern Vietnam
Northern Vietnam experienced elevated levels of air pollution on November 7. The air pollution is hazardous enough to seriously affect human health, local air tracking stations indicates.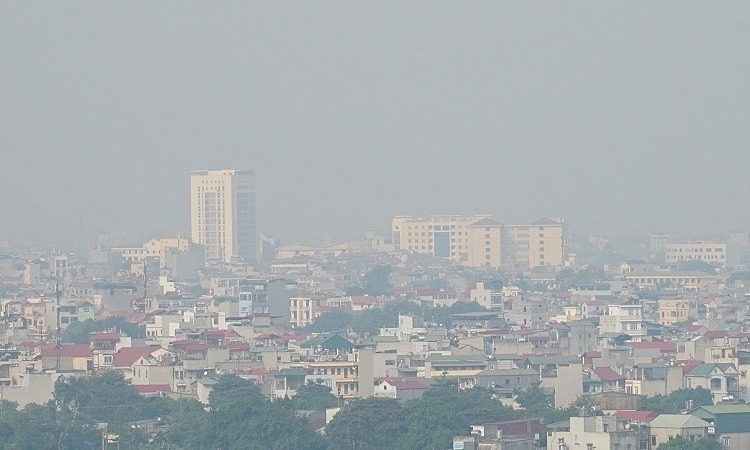 Smog covers Hanoi in the morning on September 30, 2019. (Photo: VNE)
At around 7:30 a.m., data retrieved by Vietnam Environment Administration under the Ministry of Natural Resources and Environment revealed Air Quality Index (AQI) at different stations in Bac Ninh Province to be between 221 and 243, VNE reported.
AQI levels above 100 are considered unhealthy. Children, seniors and individuals with respiratory and heart diseases are recommended to avoid sustained and high-intensity outdoor exercise when AQI levels reach 150 or above.
Other independent air quality analysis systems like PAMAir and AirVisual on Friday morning also recorded low air quality in several areas of northern Vietnam, some low enough to prove harmful to human health.
AirVisual for example revealed that all Hanoi areas where its air quality tracking stations were located suffered high air pollution levels, with localities like Ngoc Thuy Ward and To Ngoc Van Street having AQI levels up to 214, deemed to be very harmful to human health.
PAMAir recorded AQI levels as high as 289 in most of Hanoi and other northern locations like Thai Nguyen, Bac Ninh, Bac Giang, Hai Duong, Hung Yen, Ha Nam, Ninh Binh and Hai Phong.
As northern Vietnam enters winter, nocturnal and early morning fog and smog could prevent pollutants from being dissipated in higher altitudes, forcing them to remain at lower attitudes. That should explain the high AQI records in the morning, according to Vietnam Environment Administration, Vietnam News Agency reported.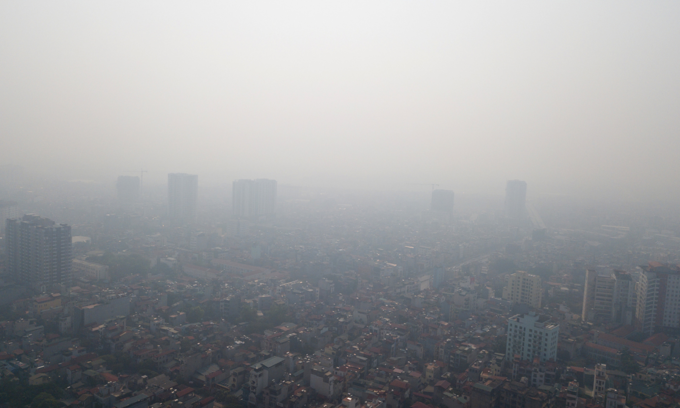 Smog in Hanoi in the morning on September 30, 2019 (Photo: VNE)
Environment experts have advised people to refrain from outdoor activities, close windows and use masks while going out amid periods of low air quality.
By around 2:30 p.m., AQI levels in Hanoi and surrounding areas had dropped, being recorded between 33-140 on average, according to Vietnam Environment Administration data.
Hazardous air quality in Vietnam amounted to losses between $10.82-13.63 billion a year, or 4-5 percent of Vietnam's GDP, said Associate Professor Dinh Duc Truong, head of the National Economics University's Department of Environment, Climate Change, and Urban Studies, at a January conference.
Earlier in December 2019, the environment administration had reported that Hanoi's air quality was worsening in the first days of the month, with its PM2.5 levels rising.
The PM2.5 levels consistently exceeded national standards (50 μg/m3), reaching above 100 μg/m3 at times, it said.
Air pollution is not new in Hanoi, but it remains as pressing an issue as ever. Heightened levels of pollutants and smogs have been experienced by Hanoi citizens in recent months, with a five-year high peak in September.
City authorities have also blamed the low air quality on large-scale construction, high rate of individual vehicles and heavy industry activities, such as steelworks, cement factories and coal-fired plants.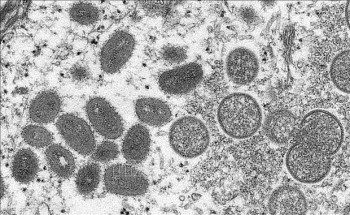 National
Vietnam News Today (Oct. 4): Vietnam reports 796 new Covid-19 cases on October 3; Vietnam attends ICAPP special conference in Seoul; Vietnam announces first case of monkeypox; Petrol prices down in latest adjustment.