Launch actions to stable needs during the outbreak of COVID-19 in Vietnam
The COVID-19 outbreak has various impacts on daily life, especially people's demand for needs. Therefore, Prime Minister Nguyen Xuan Phuc has immediately outlined seven actions assigning socio-economic stability ensuring task to central and local authorities.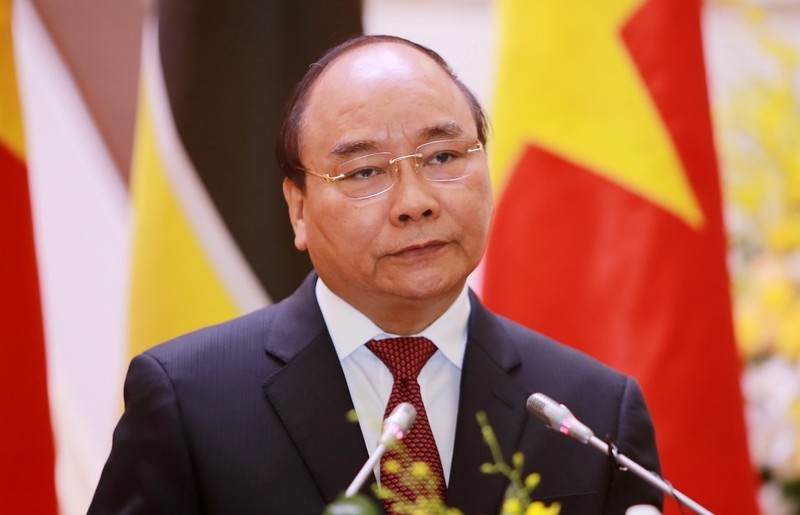 Prime Minister Nguyen Xuan Phuc. (Photo: baophapluat)
Directive No 11 issued by the Prime Minister last week requesting that all ministries, People's Committees and leaders of State-owned and private enterprises to take "double mission" fighting COVID-19 and ensuring socio-economic development.
"The intensive collaboration between the Government and people to prevent COVID-19 has initially yielded major results," said in the Directive.
"However, the disease keeps spreading and getting more complicated, affecting global economy and economies of several countries being supposed Vietnam's major partners.
"COVID-19 has also troubled many sectors in the national economy, causing problems for import and export, goods transportation and many services such as health, education, catering, entertainment, especially tourism...etc."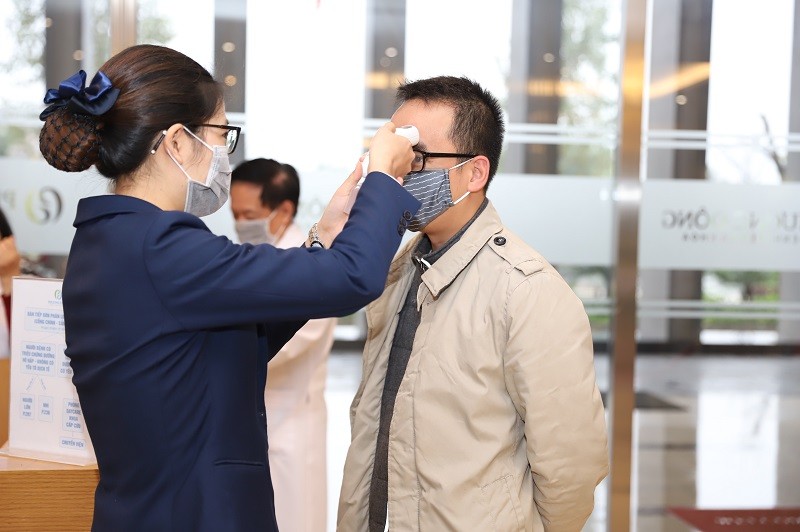 COVID-19 has recently become the most serious concerns of all. (Photo: benhvienphuongdong)
The Directive outlined seven actions requiring central and local authorities to take promptly for socio-economic stability ensuring.
They include banking procedure simplifying to facilitate loans and cashless payment, administrative procedures and fees reducing for transport enterprises, and favorable conditions creation to productions, imports and exports.
They also embrace a assistance to tourism and aviation businesses to recover from COVID-19, pushing forward the disbursement of investment capital, solving employment problems, and providing citizens credible, transparent and objective information on Covid-19 preventable and controllable results in Vietnam.
In particular, Prime Minister assigned a credit institution guarantee in loans and fianacial sources for production activities to the State Bank of Vietnam, and the Ministry of Finance has to propose a deadline extension of tax payment and land rent for those affected by COVID-19 in March.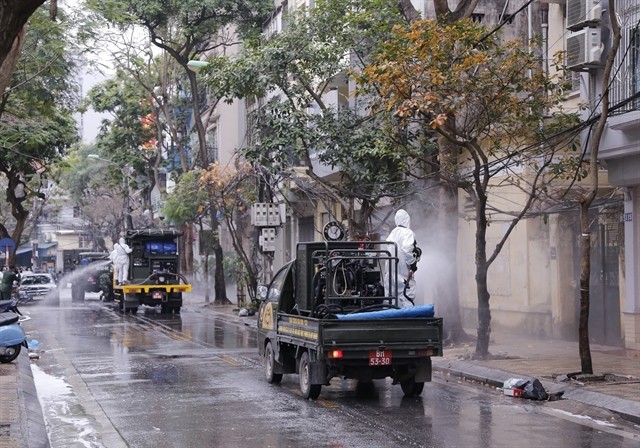 The police sterilize the abandoned street. (Photo: vietnamnews)
He also assigned administrative and logistic procedure reducing for maritime, aviation, road, inland waterway, and railway companies to Ministry of Transport.
Ministry of Industry and Trade was assigned to collaborate with the agricultural and constructional ministries to review, report, and come up with solutions, ensuring national production activitie inputs, as well as pushing forward exports and taking advantage of free trade agreements.
Ministry of Culture, Sports and Tourism will promote Vietnam's tourism nationwide by collaborating with localities, and attract more international tourists with newly preferential packages.
Ministry of Labour, Invalids and Social Affairs was assigned the collaboration with local employment sectors to motivate employees in this difficult time and assist those losing jobs due to COVID-19.
The Prime Minister also assigned the Ministry of Information and Communications to inform citizens of the solutions and preventive measures conducted by the Government to fight COVID-19, and crafting a message about Vietnam as a safe destination for foreign tourists and investors.
Prime Minister Phuc also requested the country's and localities' leaders to postpone overseas business trips and focus on preventing the disease in the country.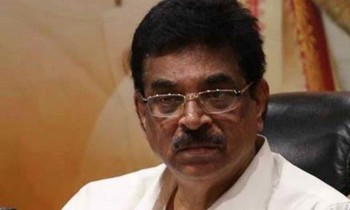 Economy
Mizoram Governor Hari Babu Kambhampati on Thursday said that a Super-Speciality Cancer Hospital and Research Centre would be set up in Aizawl