Vietnam's farm products observe the change during COVID-19 outbreak
Due to the outbreak of COVID-19, the consumption and purchase of fruit will witness the drastically decrease in the next 2 quarters.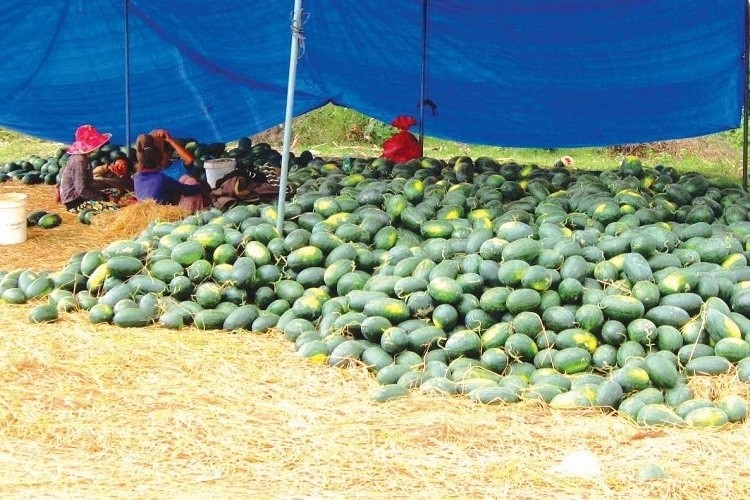 Many watermelons are "rescued" during the outbreak of COVID-19 (Photo: vietnamnet)
According to the General Statistics Office (GSO), China was the only market which witnessed farm produce export growth in January 2020, with the export turnover of $3.7 billion, an increase of 32.8 percent compared with the same period last year.
However, the Covid-2019 outbreak, plus the drastic measures applied by the Chinese government to fight against the epidemic, have seriously affected Vietnam's export to the vast market. The effects may last 6-8 months, according to the Ministry of Industry and Trade (MOIT).

Cross-border trade has suffered most heavily from coronavirus epidemic. New orders have not come since Chinese businesspeople cannot come to Vietnam.

The coffee consumption has decreased as Starbucks has suspended thousands of shops in China. The fillet catfish consumption has also decreased as McDonald's has closed hundreds of shops.
Meanwhile, negotiations for opening farm produce markets are at a standstill because Chinese officials cannot come to Vietnam.
The closing of border markets, at least until the end of February, has made the export activities under the mode of resident exchange interrupted.

MOIT has persuaded goods owners to export products through official channels instead of the cross-border resident exchange mode in order to boost sale. However, it admitted that the results remain very modest.

The ministry reported that the import/export turnover across land border gates is $7 billion, of which $3.7 billion is from exports through official channels. Goods owners don't want to export through official channels because they have to pay higher costs and have to satisfy strict requirements on packaging, labelling and traceability.

Analysts said in order to find outlets for farm produce, Vietnam has to maintain the Chinese market and seek new markets. Meanwhile, farm exports have decreased sharply in nearly all major markets.

According to GSO, Vietnam's farm exports to the US decreased by 7.6 percent in January. The exports to the EU dropped by 30.8 percent, to Japan by 15.8 percent, South Korea 29.3 percent and ASEAN 34.8 percent.

At present, nine products have received licenses to export to China through officials channels, namely dragon fruit, watermelon, litchi, longan, bananas, mango, jackfruit, rambutant and mangosteen.

Nguyen Dinh Tung, general director of Vina T&T Group, said his company has increased the purchase of fruits, but only buys products from farmers who cooperate with the company to produce mango and dragon fruit meeting requirements.

Enterprises with cold storage can preserve dragon fruit for 30 days and will go bankrupt if Chinese businesses do not collect fruit soon.

Vietnam's fresh fruit exports to China decreased by 10-15 percent in 2019./.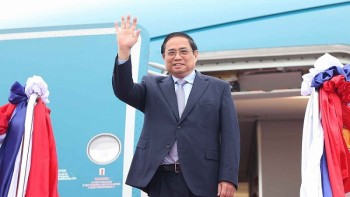 National
Vietnam News Today (Feb. 6): PM Chinh to pay official visits to Singapore, Brunei; Vietnam attends ASEAN+3 Tourism Ministers Meeting; Exports in 2023 and high demands from new generation FTAs; Digital technology to spearhead Vietnam's drive for Industry 4.0.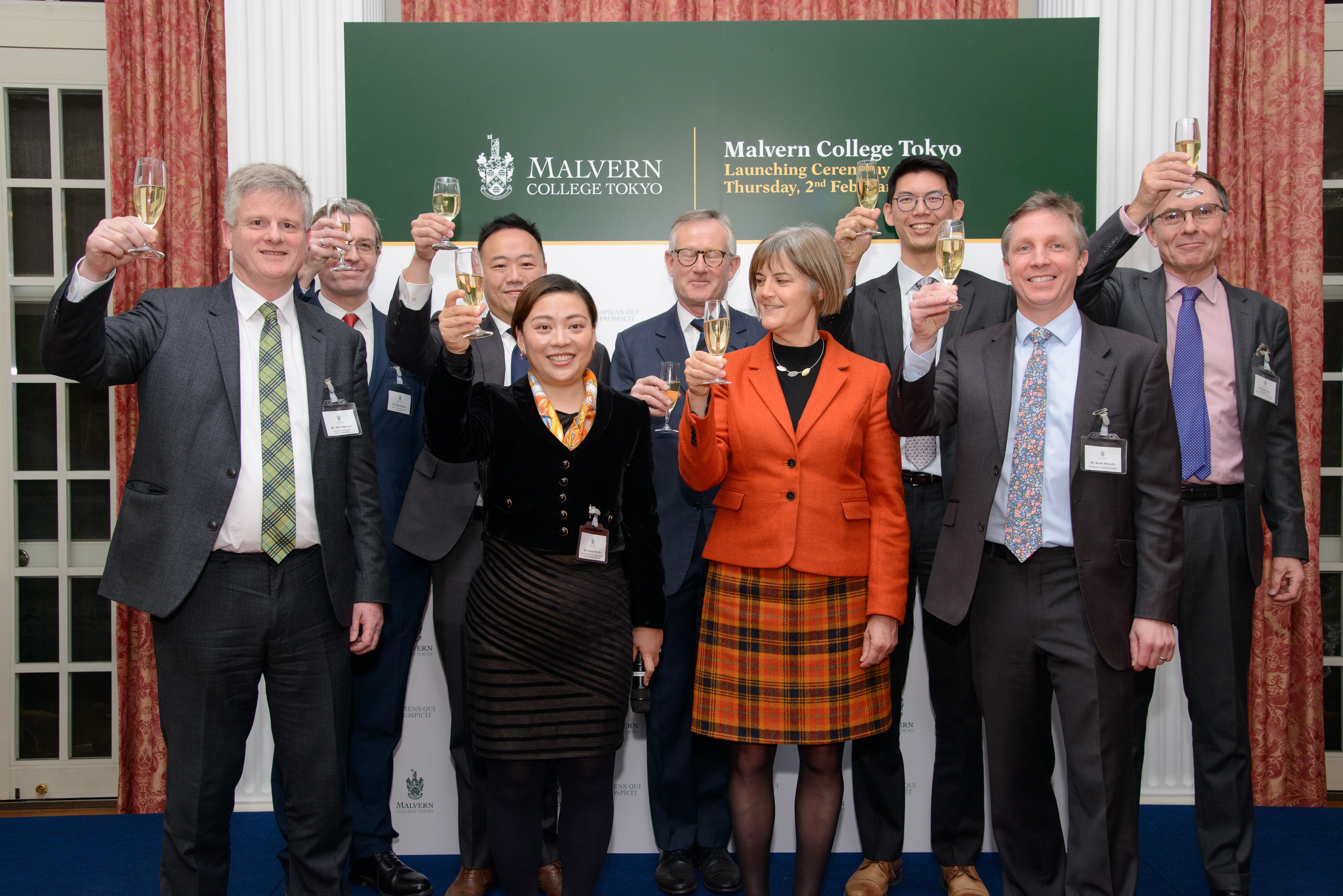 Economy
Malvern College celebrated the launch of its seventh overseas school, Malvern College Tokyo, at the British Ambassador's Residence yesterday.
February 03, 2023 | 11:18