How to properly clean and disinfect your cell phone during COVID-19 outbreak
Other than frequent hand washing, cleaning your cell phone often is another way to minimise your brush with germs, especially so in the midst of the ongoing spread of Covid-19. Here's how to safely disinfect it and the rest of your gear to help you stay healthy as coronavirus spreads.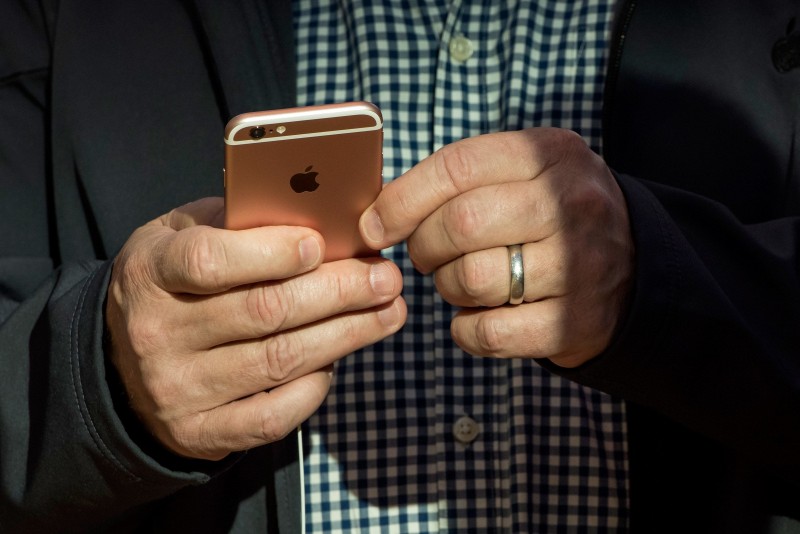 Source: DAVID PAUL MORRIS/BLOOMBERG/GETTY IMAGES
The science shows that bacteria are very happy breeding on computer keyboards and smartphone screens, particularly when they're used by more than one person. And viruses can cling to glass surfaces for up to 96 hours, multiple days' worth of potential infection. So whether you want to minimize your risk of coronavirus, the flu, or a bacterial infection, some regular cleaning is advised.
"The grease and other organic material on our phones as well as the heat from our devices further allow bacteria and viruses to survive," Dr. Jyoti Somani, a senior consultant with the Division of Infectious Diseases at Singapore-based National University Hospital, told CNA.
The constant touching also explains why the average phone carries 10 times more bacteria than most toilets, according to Dr. Charles Gerba, a professor of microbiology at the University of Arizona, US.
With the current COVID-19 situation, now's the time to pay even closer attention to your phone. Citing a study, Dr. Somani pointed out that the virus can survive on common phone materials such as glass, metal and ceramic "on average about three days in our local climate", and "a shorter period of time on aluminum".
IS ALCOHOL REALLY NECESSARY?
So what's your best bet for keeping your phone clean? Sterilising agents such as alcohol are the best ways to kill germs. While an alcohol percentage of at least 60 is crucial for hand sanitisers to be effective, Dr. Somani recommended a higher alcohol percentage of 70 for disinfecting your phone (that's the highest safe concentration that has the least drying effect on our skin, which of course, comes into contact with your device.)
But why a higher percentage of alcohol? It evaporates faster – and you'll want the alcohol to stay on your phone's surface long enough to kill germs but not too long that it affects the device's material, she explained.
That said, some experts say that alcohol may not even be necessary when it comes to disinfecting phones.
A 2013 study in the American Journal Of Infection Control showed that a damp microfibre cloth fared better than an alcoholic swab at removing clostridium difficile – a diarrhoea-causing bacteria – from a contaminated iPad. When it comes to eliminating the antibiotic-resistant bacteria, meticillin-resistant staphylococcus aureus or MRSA, both the cloth and swab did equally well.
Dr. Dubert Guerrero, an infectious disease specialist at Sanford Health in the US, and one of the study's authors said that regularly wiping down your device with a moist microfibre cloth is sufficient to eliminate common bacteria.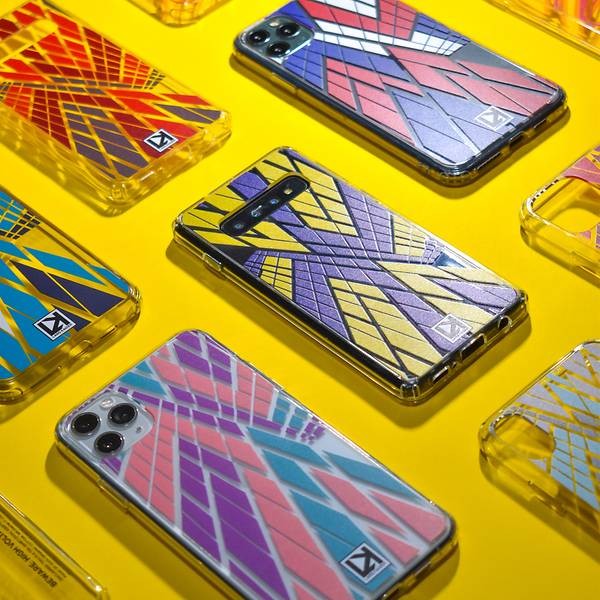 Variety of phone covers. Photo: Unsplash/Lars Kaizer
WHY YOU SHOULDN'T USE ALCOHOL
So we've established why alcohol is good for hygienic purposes. But when it comes to your device, alcohol may not be good news.
In an article on CNET, James LeBeau, an associate professor of materials science and engineering at Massachusetts Institute of Technology, said alcohol can strip your phone screen of its oleophobic (oil-repellant) and hydrophobic (water-repellent) coatings.
He suggested eschewing the use of cleaning products such as rubbing alcohol and disposable wipes as they contain alcohol. If you must, you're better off using them on your phone cover – which is actually what most of us come into contact with. We'd recommend looking online for device-specific instructions, too.
While there are water-resistant phones (up to 1.5m deep in water for 30 minutes) such as Samsung's Galaxy Note 10 series, Huawei's P30 Pro, and Google's Pixel 4 and 4 XL, their respective support pages say nothing about washing them under running water or using cleaning agents.
Anything that's soft and that won't scratch your phone will do, though phone makers such as Apple have also advised using no more than a "soft, lint-free cloth with warm soapy water". Samsung, too, advises users to use a "clean and soft cloth" without mentioning the need for cleaning products. Google indicated to avoid using harsh cleaners, avoid getting moisture or soap in openings, and avoid spraying cleaners or compressed air at your phone.
IF YOU INSIST ON USING A CLEANING PRODUCT
If you're not confident that a damp cloth alone is sufficient in wiping microbes off your phone's screen, Dr Gerber suggested using a solution of one part rubbing alcohol (with an alcohol percentage of 70) and one part water. It's still alcohol but it's diluted to minimise the damage on the screen's coatings.
Apply this DIY mixture to a cloth and wipe; don't pour or spray directly onto the screen, he said. Alternatively, use products that have words such as "safe to use on electronics including smartphones, tablets and remote controls" on their labels.
However, the caveat with using any cleaning agent on your phone is that you may void its warranty.
One way to get around the dilemma, at least where the screen is concerned, is to stick on a cheap screen protector (not the ones with oil-repelling properties). If it gets corroded by alcohol or cleaning products, it can be replaced and is far cheaper than getting a new phone.
Another option is an ultraviolet light sanitizer. The science behind UV germ blitzing is robust enough, but they aren't guaranteed to kill every type of bacteria out there, in every single crevice on your phone. These devices are something you want to use alongside the other methods that we've described above./.
Bonus: How to Clean Your Keyboards and Mouse
According to Wired, when it comes to cleaning your other gadgets, similar rules apply. Think about the gear that you're in contact with most often, like your keyboard and mouse. These peripherals are a little bit more hardy than your smartphone, so you can take more aggressive measures, like that can of compressed air we mentioned.
Start with a shake to knock loose any debris and move on to disinfectant wipes. Avoid using harsh cleaning chemicals or any type of bleach, as you might damage the finish of your gadgets. Keyboards and mice aren't usually waterproofed in the same way that phones are, so keep moisture to a minimum and make sure you properly dry everything off.
One interesting trend we've seen in recent years is keyboard cleaning gel. You simply roll the gel across your keyboard and it soaks up all the dirt and germs as it makes its way across, oozing between cracks and crevices to pick up debris and leaving your keyboard as good as new. Important caveat: We haven't tried this ourselves and can't vouch for it. But it seems like a relatively inexpensive solution to take a flier on.
If you're cleaning a whole laptop, then your tools of choice should be a can of compressed air, a microfiber cloth, and a very small amount of water where necessary. According to Dell, a 50:50 isopropyl alcohol and water mixture can be used on the screens attached to its computers, applied from a damp cloth, but go carefully. Once again, don't use sprays or any harsher chemicals, no matter how rough the mess.