Life in a "Covid free" idyllic Italian island
As Europe plans to reopen tourisms, Capri, one of Italy's idyllic islands has welcomed visitors with an exciting invitation: The island without Covid-19.
And in Italy -- where tourism represents about 13% of the GDP, according to government figures -- one island has stolen a march on its rivals, by going "Covid-free."
Capri, in the Gulf of Naples, is normally known for its upscale visitors. But this year, instead of pitching its luxury hotels and glorious sea views, the authorities are going for a much simpler sale: that every island resident has been vaccinated, according to CNN.
The island and its marina are normally known for high-class tourism. Daniel Slim/AFP via Getty Images
Last weekend, governor of the wider Campania region, Vincenzo De Luca, announced that the vaccination program was nearly concluded, claiming that this will make the island "Covid-free."
"We are preparing to welcome millions of tourists and to prevent them from going to Spain or Greece," De Luca said in a speech on Saturday.
"Now... it is essential not to waste time. The hotel sector must make its decisions by May, otherwise we will lose an entire tourist season."
The mayor of Capri, Marino Lembo, told CNN that of 15,000 inhabitants, 80% have received the first dose of the vaccine.
By the end of this week, all tourism sector workers who live off the island but regularly travel there, will also be vaccinated.
"It is a very strong message that we send to the whole world -- you can come here in total safety," he said.
Sergio Gargiulo, who chairs Federalberghi, an association representing the approximately 60 hotels on the island, agreed.
"Not only is the island Covid-free, but for customers who need it, we can organize a molecular swab (PCR) and provide the result in time for their departure," he said.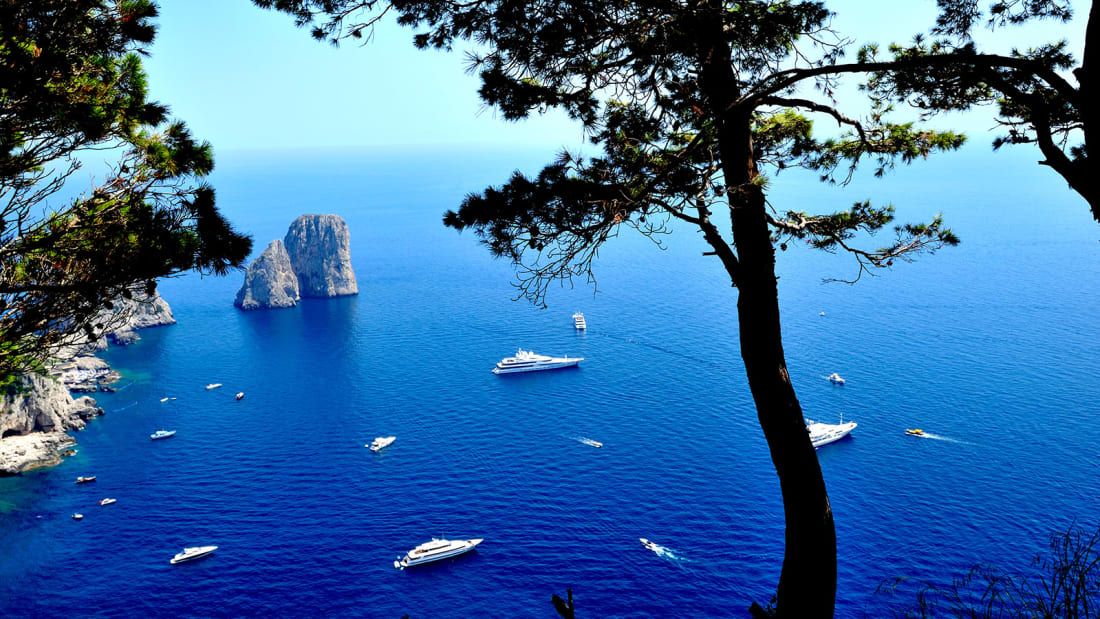 Photo: CNN
In 2020, Capri's tourist sector saw a 70% dip in turnover, thanks to the pandemic, claims Gargiulo. It is a devastating figure for a destination that relies so heavily on tourism.
But the authorities believe that the island has much to offer -- especially at a time of social distancing.
Shots on the seaside
Capri isn't the only island to step up its vaccination campaign ahead of the summer season. Its neighbor in the Gulf of Naples, Procida -- which will be Italian Capital of Culture for 2022 -- completed all vaccinations several days ahead of Capri.
Ischia, the other island in the Gulf, is due to complete its own program shortly, says De Luca.
Italy has approximately 30 small islands which go from being relatively uninhabited to tourist hotspots every summer. Most have limited healthcare, and the Italian government has authorized mass vaccination plans for them.
The other islands in the Bay of Naples, Procida and Ischia, are also vaccinating all residents. Laurent Emmanuel/AFP via Getty Images
The focus on the islands hasn't gone unnoticed by those in other tourist destinations. Guides in vacation honeypots such as Venice, Florence and Cinque Terre don't get vaccination priority.
"They ask me: 'Why you are fully vaccinated and we aren't?' And I reply that, without wanting to discredit anyone, Capri is known all over the world, it has greater visibility. Having Capri Covid-free is a win-win for everyone," says Esposito.
Speaking at a meeting of the G20 tourism ministers earlier this month, Italian Prime Minister Mario Draghi announced that ahead of a European "green certificate," Italy would launch its own tourist pass by mid-May.
Currently, all visitors to Italy must quarantine for a minimum of five days, but with the pass, self-isolation would be waived for vaccinated travelers and those who have had Covid-19 in the past six months.
As of May 10, over 24 million vaccination shots have been administered in Italy, with just over 12% of the population fully vaccinated.
But according to the latest weekly bulletin of the vaccine commissioner, over 13% of Italians over the age of 80, and 31% of over-70s, are still waiting for their first shot.
Places Without Reported COVID-19 Cases
A handful of countries and territories are the few places left with no reported cases from the coronavirus pandemic.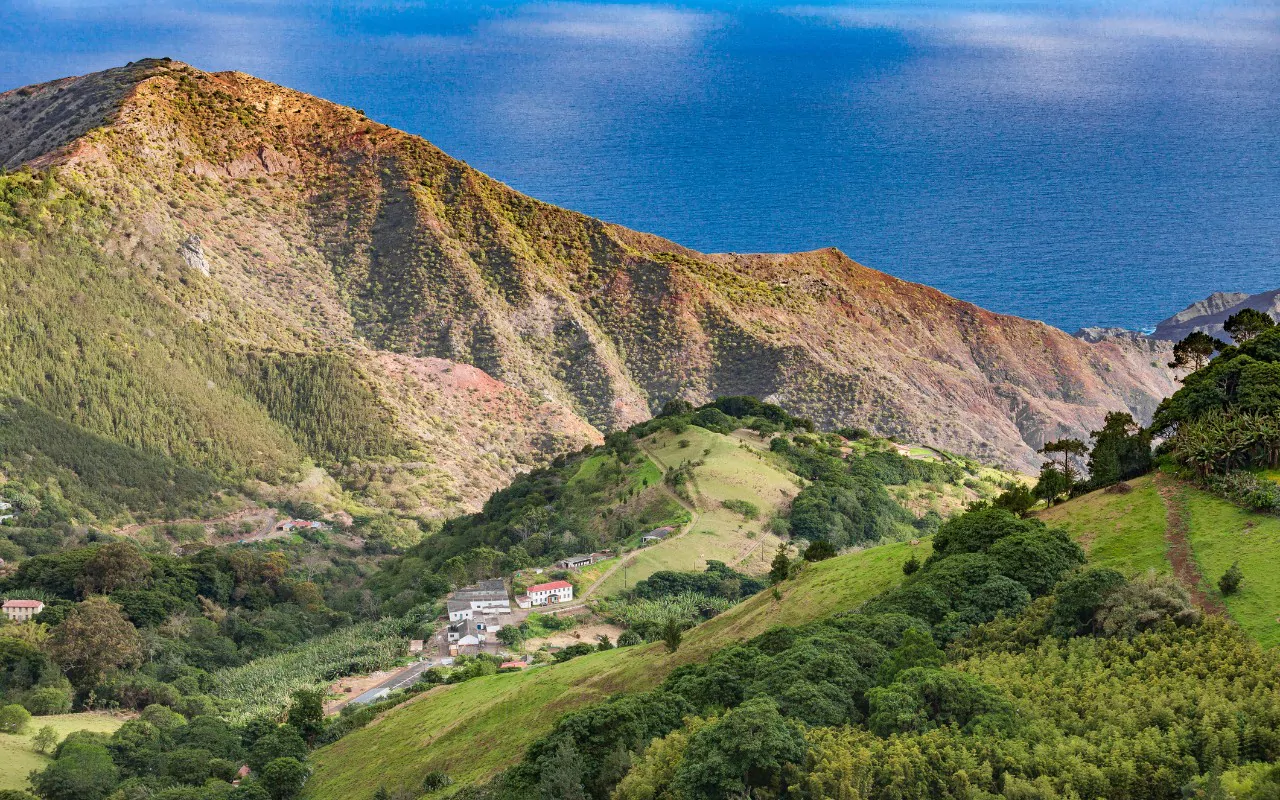 Photo: Telegraph UK
Tokelau: Consisting of three tropical coral atolls in the South Pacific Ocean, Tokelau is a dependent territory of New Zealand, although both governments in New Zealand and Tokelau call it a nation. The three atolls have a combined land area of 4 square miles, and the capital rotates annually between the three atolls.
With no airport, Tokelau is accessible primarily by ship. With a population of about 1,500 residents, Tokelau calls itself the first nation to be completely powered by renewable energy.
Saint Helena: A British Overseas Territory in the South Atlantic Ocean, Saint Helena is considered one of the most remote locales in the world, lying more than 1,200 miles from the west coast of southwestern Africa and 2,500 miles east of Rio de Janeiro on the South American coastline. A population of roughly 4,500 occupies the 10 mile-by-5 mile island, which was uninhabited until its discovery by the Portuguese in 1502.
Pitcairn Islands: The Pitcairn Islands are a group of four volcanic islands that form the only British Overseas Territory in the Pacific Ocean. Believed to have fewer than 50 full-time residents, the islands are among the least populous national jurisdictions in the world. Residents are biracial, having descended primarily from Tahitians and, famously, mutineers of the British HMS Bounty, who arrived at Pitcairn in 1790.
Despite no reported COVID-19 cases, the U.S. government has warned of a high risk of contracting infectious diseases on the islands.
Palau: Palau, an archipelago of more than 300 islands, is located about 800 miles southwest of Guam and over 500 miles east of the Philippines. It is an independent country in free association with the United States. The island nation initially suspended all commercial air travel to stave off the coronavirus pandemic from its borders, later moving to a mandatory quarantining model.
North Korea: North Korea is one of only two non-island nations to make this list, although its reporting of zero cases of the novel coronavirus has been questioned. North Korea shares a border with China and South Korea, which some believe would make the reporting of zero cases improbable. North Korea, the largest nation to report zero cases, with a population of 25 million, has instituted a strict lockdown, travel restrictions, and closed its borders, according to The Associated Press.
Niue: Located about 1,500 miles northeast of New Zealand where it is politically associated, the island nation of Niue is one of the world's largest coral islands, and the westernmost island of the Cook Islands, although it operates independently. The country has received support from New Zealand to help combat COVID-19.
Nauru: Neighboring Kiribati, Nauru is the third-smallest country in the world by size; the single island, just over 8 square miles, is home to the second smallest population in the world at around 10,000. The country has reportedly kept the coronavirus at bay through similar travel restrictions to their neighboring island nations.