Logo Design Contest Launched in Celebration of French-Vietnamese Diplomatic Relations
The French Embassy in Vietnam has just announced a contest to design a logo in celebration of 50 years of French-Vietnamese diplomatic relations.
According to the French Embassy, ​​the design should be simple and playful, but outstanding and unique. Besides, it must have the colors of the flags of France and Vietnam. Personal identity or signature should not be included in the design. The winning logo will be used and displayed in all activities celebrating diplomatic relations between France and Vietnam, which will take place throughout 2023.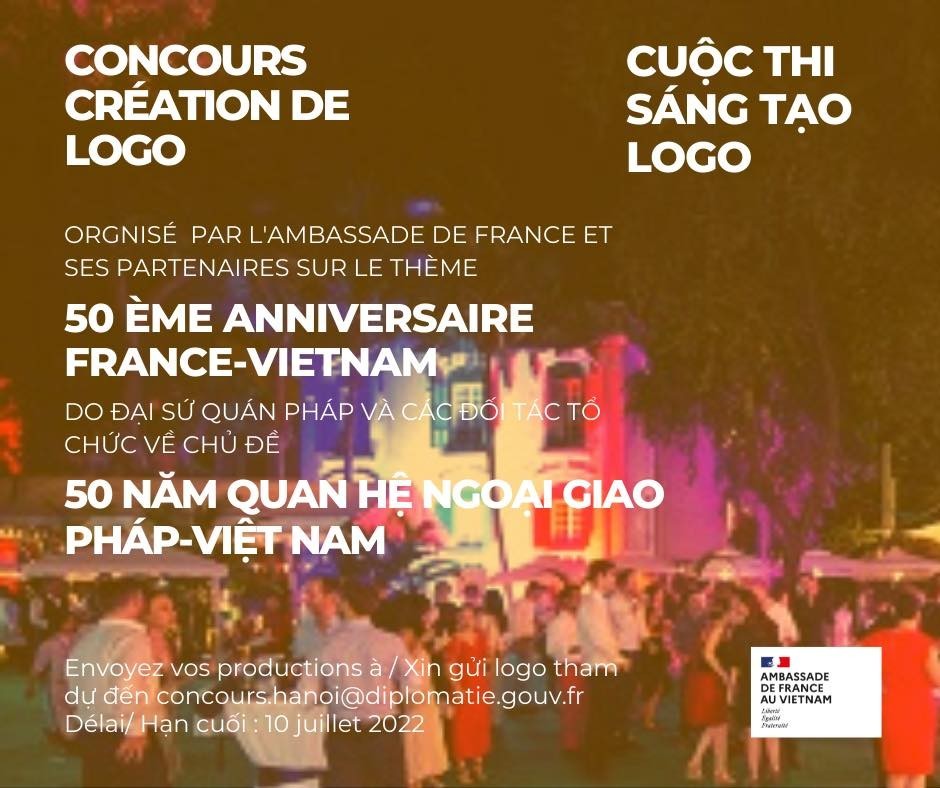 The logo design contest in celebration of 50 years of diplomatic relations between France and Vietnam. Photo: French Embassy in Vietnam
This year, the French Embassy invited students from two French schools in Vietnam, which are Alexandre Yersin School in Hanoi and Marguerite Duras School in Ho Chi Minh City, to participate in the contest. All Vietnamese students studying bilingual programs or studying French as a major in Vietnamese high schools across the country are also invited to join the competition.
As such, participants in this contest are at secondary and high school levels (up to 18 years old). Contestants can participate alone or in groups.
The French Embassy said that many excellent entries from French and Vietnamese students have been received so far. The deadline to enter the contest is extended until July 10.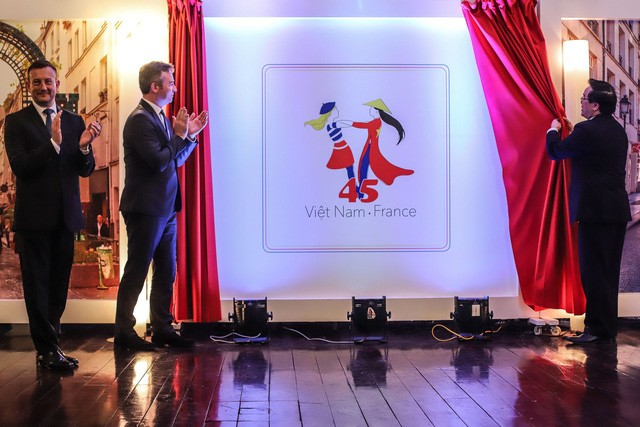 Introducing the official logo to celebrate the 45th anniversary of Vietnam - France diplomatic relations. Photo: TTO
In celebration of 45 years of diplomatic relations between Vietnam and France (1973-2018), a similar contest was also held by the French Embassy in Hanoi. The first prize was awarded to the 8th-grade student, Reika Firrincieli. Her work then became the official logo in a series of events to celebrate.
About the idea of ​​two Vietnamese and French girls holding hands, Reika Firrincieli said: "My school has both French and Vietnamese students. The idea to design this logo comes from the daily activities at school".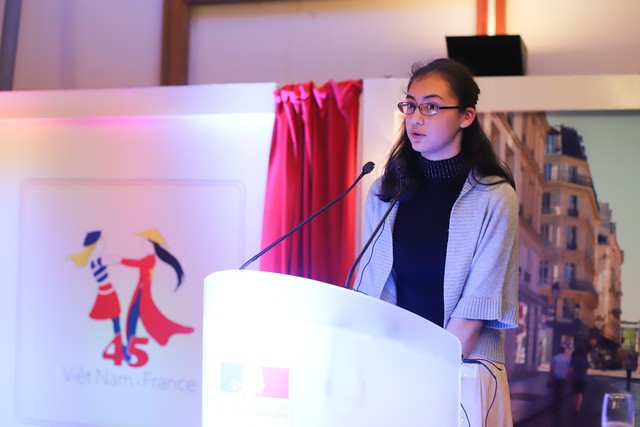 Reika Firrincieli shares about the logo design idea to celebrate 45 years of diplomatic relations between Vietnam and France. Photo: TTO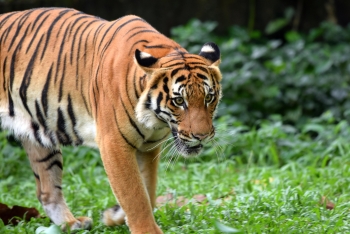 Economy
#ShopeeGivesBack, Shopee's long-term community initiative, has raised over RM48,000 from 1 May 2020 to 31 July 2022 for two Non-Governmental Organisations (NGOs) championing environmentally-conscious efforts in Malaysia.