Long Chau - The Oldest Lighthouse in Vietnam
A highlight of Cat Ba Island is Long Chau lighthouse, which stands out among the rocky slopes.
When visiting the sea and islands, it is impossible to overlook the lighthouses that silently catch the wind and solid over time. The lighthouse is relatively serene and idyllic, not sparkling and poetic like the surrounding natural beauty, but it is an essential component of the islands. Long Chau Lighthouse is among the numerous distinctive, spectacular, and historic lighthouses found throughout Vietnam.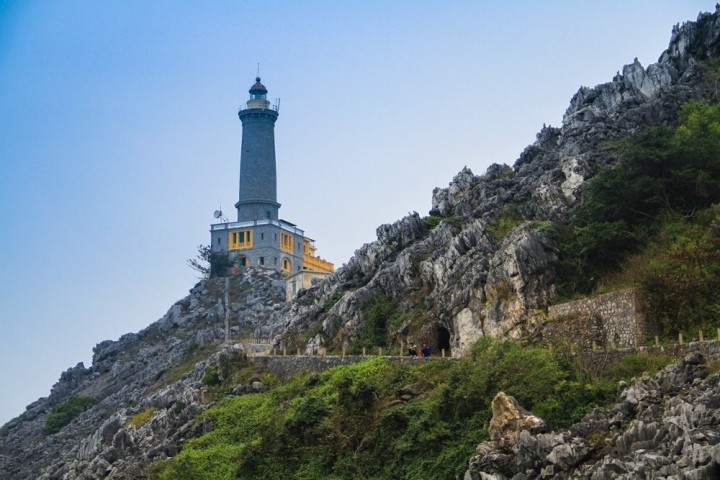 Long Chau lighthouse is the highlight of the island. (Photo: Tran Son)
Long Chau Lighthouse is located on Long Chau Island, Cat Hai District, Hai Phong City. The island is situated 50 kilometers southeast of Cat Ba Island in Lan Ha Bay.
Long Chau Island is about 1 kilometer wide, with a rough and rocky landscape covered with rugger rock. On this island, trees have a difficult time growing due to the severe living conditions of the pristine mountain terrain. Therefore, Long Chau Island is more unique and less colorful than other nearby green islands.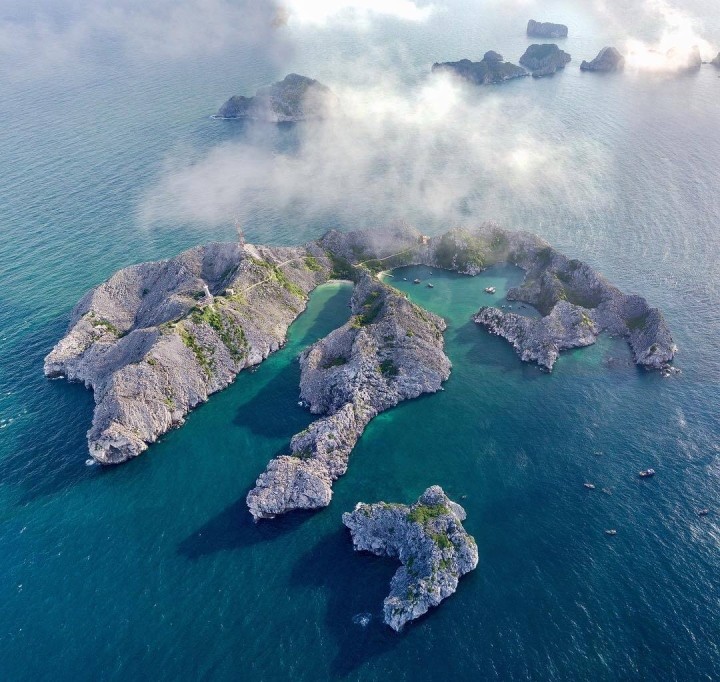 Unspoiled Long Chau Island in Lan Ha Bay.(Photo: @letuananh/ Instagram)
Long Chau lighthouse, which is perched high above the island's barren landscape and shines out against the sky's brilliant blue, is a notable feature.
A Frenchman constructed the lighthouse in 1894, which is 109.5m above sea level. With a current age of more than 100 years, Long Chau lighthouse is one of the three oldest lighthouses in Vietnam, along with the Hon Dau and Ke Ga lighthouses.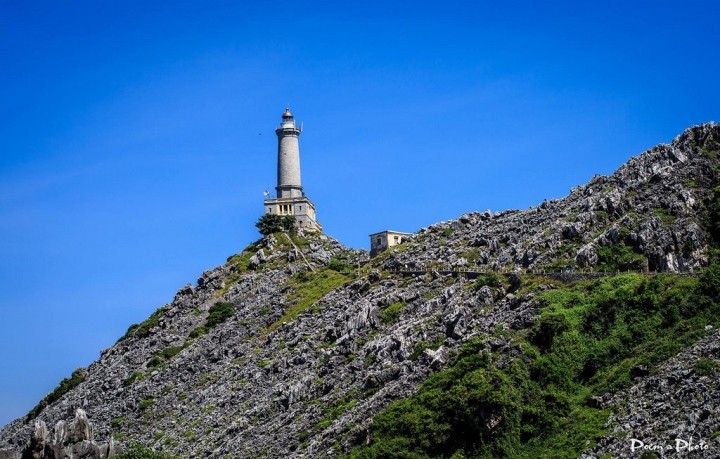 Long Chau Lighthouse has existed for 128 years. (Photo: Poem's photo)
The structure has a distinctive dome shape and is encircled by sturdy cells. The lamp's heart, which is made up of a number of flat reflectors made up of numerous tiny light bulbs, is located in a room in the center of the tower.
Visitors may immediately see the lamp's shape rising as a pen tower from a distance. Millions of ships and boats arriving and leaving Hai Phong port are continuously illuminated and given directions by the light from the Long Chau lighthouse, which can beam up to 27 nautical miles away. This explains why this lighthouse is also known as "Long Chau pearl eye" by seafarers.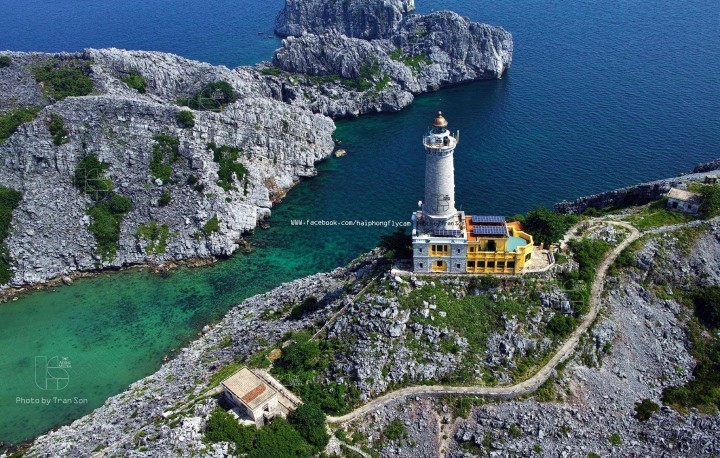 Photo: Tran Son/ Facebook
Long Chau is a stunning and untouched island. Before visiting for exploration, travelers must get in touch and register with the Management Board of the border observation station. Besides, you should visit Long Chau island during the day, preferably in the morning to give yourself more time to explore since there are no accommodations on the island. You ought to take the initiative to bring water and food as the island has no clean water and only one type of food: mountain goats.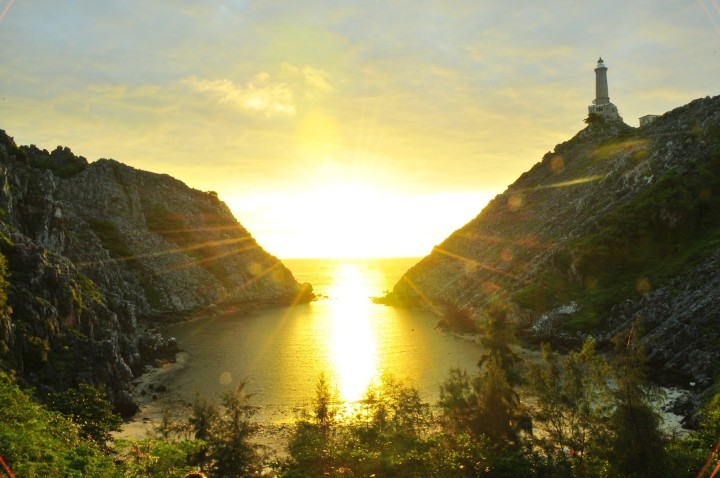 Dawn on Long Chau island (Photo: Thanh Dang)
Before continuing on by boat to Long Chau island, you must first travel to Hai Phong city. Bus travel from Hanoi to Hai Phong costs about VND100,000 (US$ 4.04) per person. If you are on a car or motorcycle, you just need to go straight on Highway 5. When you reach a sign that reads "City Center," turn left, then right, to enter Chua Ve Port. When in the port, head to Ben Beo Cat Ba to rent a boat for VND 400.000 (US$ 16.44) to VND600.000 (US$24.21). This charter boat can carry about 10 people. It will take about 20 minutes to get by boat to the island.
Spending a few days on the island will give guests an unforgettable sea travel experience because of its calm, rugged beauty combined with its solitude and expanse.