Lotteria insists on retaining business in Vietnam
Lotteria GRS said that the company is leaving Indonesia fastfood market, but it will still continue its franchise and food retail businesses in Vietnam without any intention of closing down.
Lotteria Vietnam has said that it will continue its business expansion in Vietnam amid Korean media reports of its closedown over a net loss of nearly US$9 million.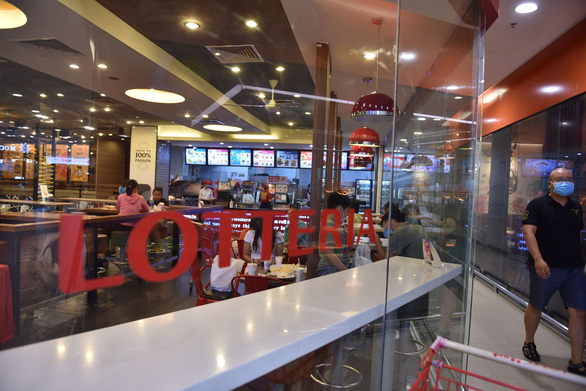 A Lotteria restaurant in Vietnam. Photo: Tuoi Tre
The company, which is operated by Lotte GRS under South Korea's Lotte Group, dismissed a media report that it would cease operations in Vietnam, a spokesperson told Tuoi Tre newspaper on Saturday.
There is an inaccurate understanding of the Korean media report, the Lotteria Vietnam spokesperson added.
Lotteria Vietnam is proceeding with its normal business while an expansion is underway.
The firm is expected to invest in a new plant at Long Hau Industrial Park in Long An Province, just outside Ho Chi Minh City, and open ten Lotteria stores in 2021.
Lotte GRS's 2020 financial statements show that the company has no transactions with Lotteria Vietnam. Lotte GRS explained this is because Lotteria Vietnam belongs to Lotte Holdings Group and overseas sales cannot be recognized as the company's own.
Entering the Vietnamese market in 1998, Lotteria Vietnam is running over 260 outlets and is among the top fast-food chains in the Southeast Asian country.
The Korea Times reported on Sunday that Lotteria Vietnam is not closing down.
"It is true that Lotte GRS is leaving the Indonesian market but we are continuing with our franchise and food retail businesses in Vietnam," the newspaper quoted a Lotte GRS official as saying.
The paper seemed to correct its report on Friday that had cited "a Lotte GRS official" as saying "Lotteria Vietnam and others have met the requirements for closure starting this year."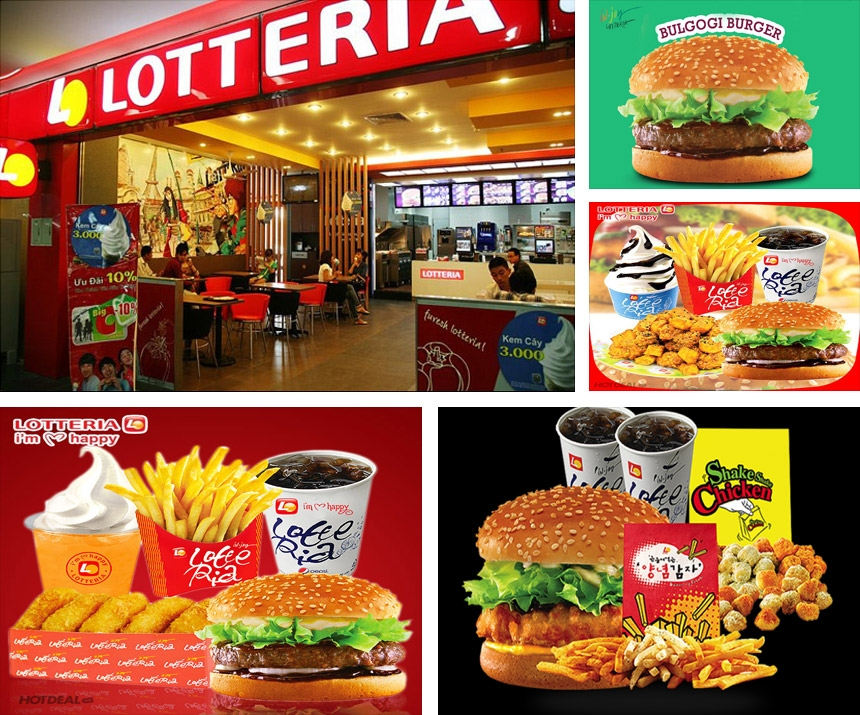 Photo: Vietnam Investment Review
At the beginning of last year, Lotteria Vietnam's book value reached 26.8 billion won (over VND 553 billion) and decreased to 15.6 billion won (about VND 322 billion) after a 11.2 billion won (approximately VND 231 billion) edi value loss. The net loss of this enterprise exceeded 10 billion won (about VND 206.7 billion) in a year.
Previously, Lotte planned to expand its food ingredient business to Southeast Asian countries such as Myanmar, Laos and Cambodia, with Vietnam as the supply center. However, due to the Covid-19 outbreak leading to the closure of the country's borders, this plan is currently on hold.
Despite the epidemic, Lotte GRS has invested 15.5 billion won (approximately 320 billion dong) in opening a food factory in Vietnam.
While many food businesses are downsizing their overseas operations due to the pandemic, Lotte GRS has once again affirmed its original goal by continuing to promote its business in Southeast Asia. Lotte GRS has invested in Vietnam since 1990 with the expectation of expanding in the region.
Meanwhile, Lotte Holdings was established in 2017 and takes control of the group's overseas restaurant business, in order to take advantage of tax advantages because it can offset losses for its subsidiary.
Currently, subsidiaries are temporarily handing over their overseas branches to Lotte Holdings and will receive back the company when they meet all legal requirements.
A Lotte Group representative added: "We can transfer Lotte Holdings' overseas corporations to Lotte GRS this year. However, business activities in some places are struggling, so transfers may be delayed."