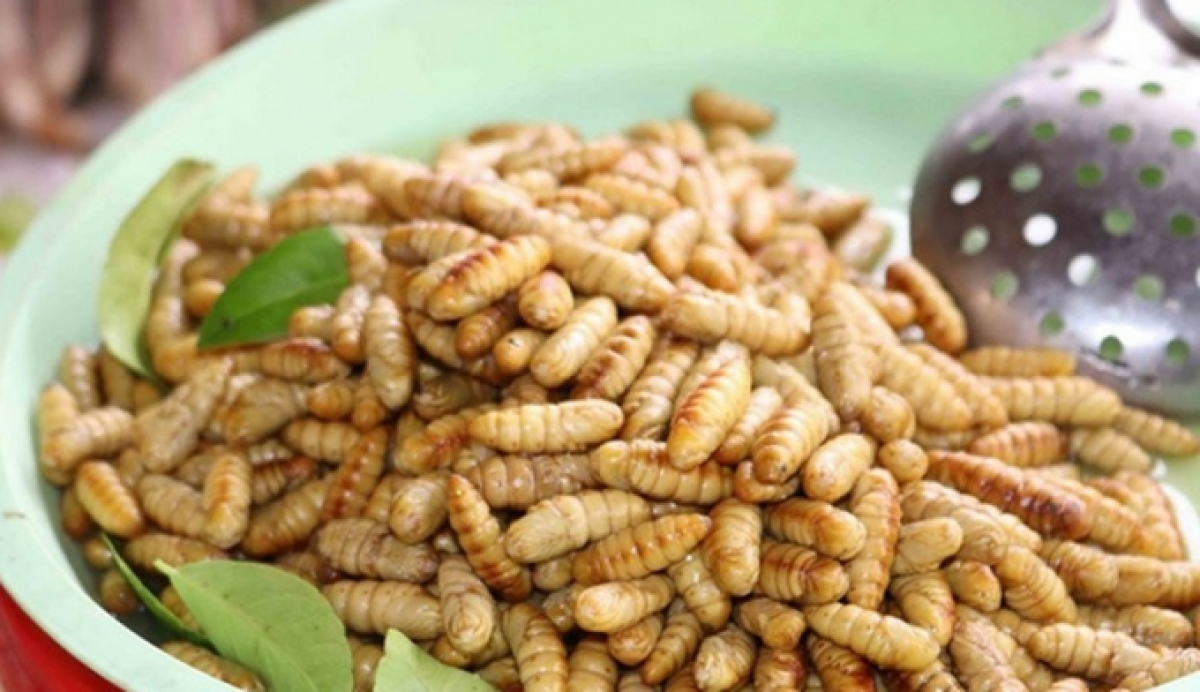 Insect-based food is increasingly used in the EU market
Vietnam has become the fifth nation in the world authorised by the European Union (EU) to export insect-based food to the demanding market, according to the Ministry of Industry and Trade's Agency of Foreign Trade.
Under the European Commission (EC)'s Regulation (EU) 2021/171, Vietnam has provided sufficient evidence and guarantees to the EC's Directorate-General for Health and Food Safety (DG SANTE) to be included in the list of third countries or regions authorised for the entry of consignment of insects into the EU market.
The regulation took effect on February 15, 2021.
Before Vietnam, Canada, Switzerland, the Republic of Korea and Thailand have also been granted the permission for their insect-based products, touted by nutritionists as the food of the future, to access the EU market.
The EU regulation is expected to provide a new engine for Vietnam's food industry to expand further, the VNA reported.
Edible insects likely to hit supermarkets within months after EU agency's green light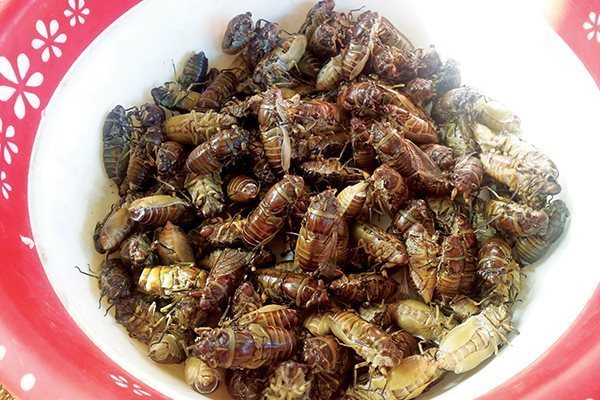 Cicadas sold at Na Si Market in Son La Province. Cicadas, crickets, grasshoppers and scorpions are used as food that Vietnam has been allowed to export to the EU market. Photo: Saigon Times
Insects could soon hit Europe's supermarkets and become part of daily diets of regional people.
The breakthrough comes after the European Food and Safety Authority (EFSA) published a scientific opinion concluding that dried yellow mealworm is safe for human consumption.
This is the first time that EFSA, an independent agency of the EU that monitors the food chain, releases a complete evaluation of an insect-derived food product, according to Euronews.
A study of the European Consumer Organisation (BEUC) showed that two-thirds of consumers are open to changing their eating habits for environmental reasons, with over 40 percent of respondents claiming to have either stopped eating red meat or reduced their intake.
Red meat has become the target of intense criticism as climate change awareness increases around the world. Livestock represents 14.5 pecent of all greenhouse gas emissions; the majority of these coming from cattle (raised for both beef and milk).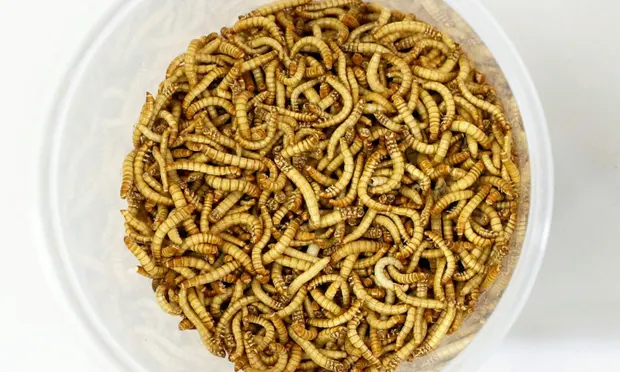 Yellow mealworm when dried is said to taste like peanuts. Photograph: François Lenoir/Reuters
"When we are 9 billion people, it won't be possible to let everybody eat meat, so we have to search for other possibilities with a lot of protein and it can be in plants, but it can also be in insects," Lies Hackelbracht, the owner of TOR Royal, an insect production company, tells Euronews.
The insect industry is confident that the lower environmental footprint of insects, together with their nutritional benefits and the growing demand for high-protein food, will push the sector forward in the coming years.
The industry predicts that the number of Europeans consuming insect-based food will skyrocket over the next decade, reaching a total of 390 million by 2030./.
Rosy Huong