Lotus silk: new highly sought-after silk in Vietnam
Lotus is national flower of Vietnam which is also symbol of purity, commitment and optimism for the future. Lotus has been used a lot in daily life of Vietnamese from decoration to cuisine or medicine. However, there is a product made from lotus, that many surprise may people, is lotus silk.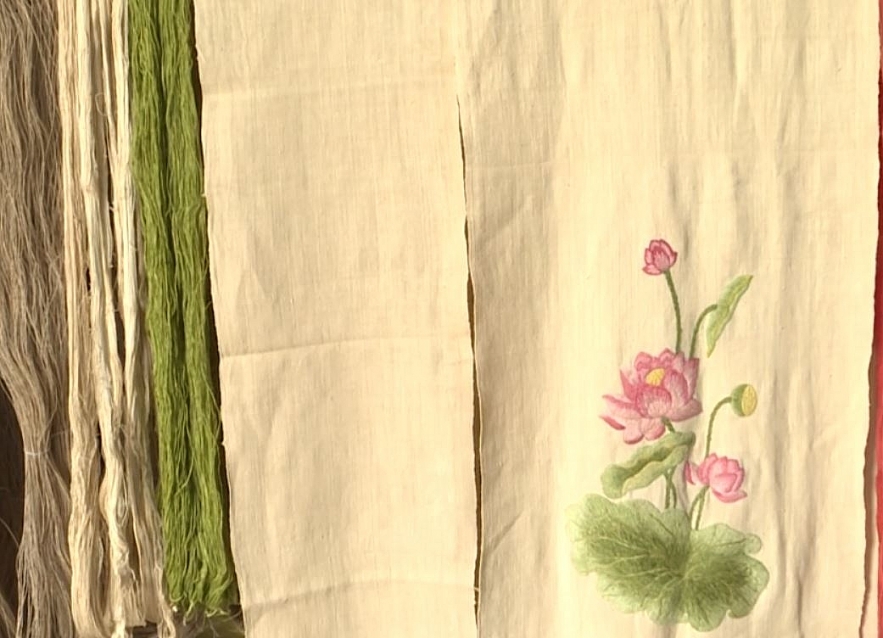 Scarf made from lotus silk. Photo: WION
The silk has been normally obtained from the cocoons of the larvae of the mulberry silkworm but recently a Vietnamese lady in Phung Xa, My Duc, Hanoi, has studied by her own to weaves cloth from lotus silk, which has been unique technique originated from Myanmar.
"Holding a silk scarf in hand, we can clearly feel the smoothness and purity which is completely different from other type of silk " Mrs. Thuan said.
She shared that it takes 4,800 lotus stalks to make a 1.7- meter scarf. A hard-working worker can only make 200-250 stalks a day so it takes a month to complete a scarf. That is reason why a scarf may cost at leat US$ 200.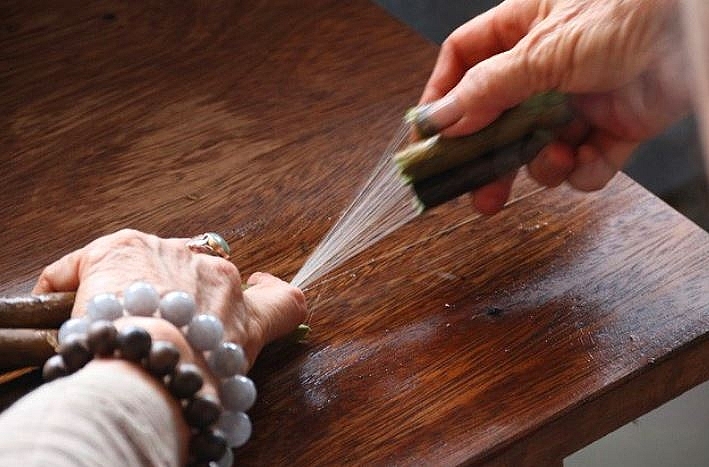 Photo: Dan tri
She still keeps studying method to better quality and save time in lotus production though it may takes a lot of time and effort.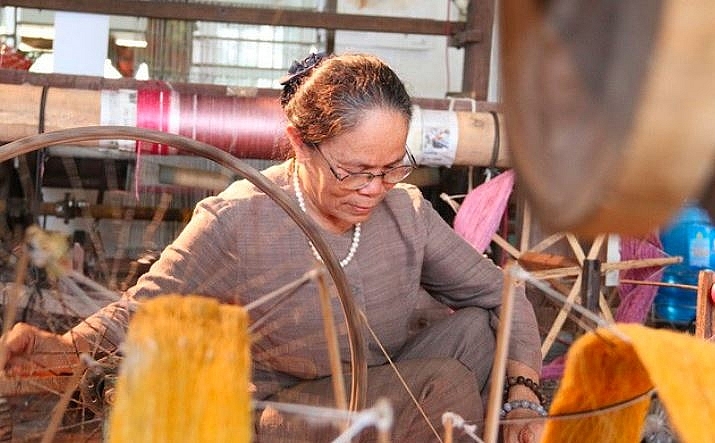 Photo: Dan tri
Mrs. Thuan is the third generation in the family to succeed in silk weaving. When she was a child, she associated with raising silkworm and silk reeling. At the age of 6, she was trained by her parents to be proficient in all stages of weaving.
Through many ups and downs in life, up to now, Ms. Thuan is considered one of a few artisans who still stick with the silk weaving profession in Phung Xa.
WION
Dantri/WION