Lunar New Year: What Healthy Gifts to Give Your Family?
After a year of lockdowns and bad news, most people turn to healthy products when it comes to Lunar New Year gifts.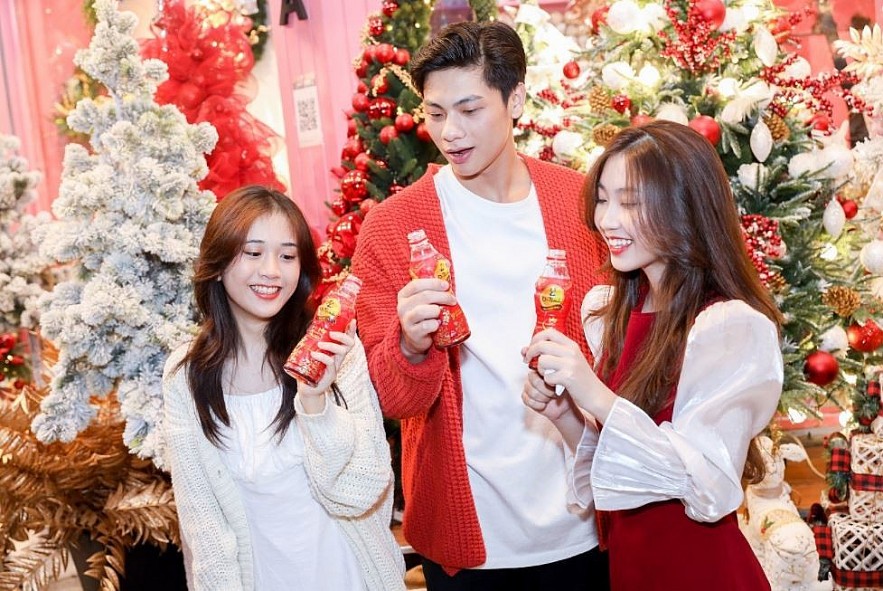 Photo: VNA
A change in Tet gift-giving habit
In recent years, health has become the highest priority of Vietnamese people. In this year's Tet - the country's most important holiday, people choose healthy food and drink as gifts for their loved ones.
On social networks such as Facebook and Instagram, discussions about "healthy eating" emerge. Diets, exercises, tips to choose food, and drinks to enhance the immune system have attracted the attention of thousands of people.
A healthy and balanced lifestyle distinguishes gen Z from other generations. Young people now striving to change Tet gift-giving culture in a better direction, replacing wine with healthy tea.
According to a Google report, 62% of Vietnamese people are choosing healthy soft drinks instead of high calories ones. Nielsen said that more than 80% of Vietnamese are willing to pay more money to buy clean, natural, and healthy products. Another report shows that more than 55% of people choose healthy gifts for their family on Tet.
"Tet is the most important time of the year, families gather to welcome the new year and wish each other good health, too much drinking goes against that purpose. I try to avoid alcoholic beverages, instead, I sent my family refreshing and healthy soft drinks," said Manh Thang, a YouTuber.
Thai Son, a youngster in Hanoi said, "Tet is not only an occasion for reunion, but more importantly, Tet is an opportunity for each person to relax, to prepare for new opportunities, new challenges in the coming year. To ensure the best performance, everyone should really take care of their health."
Manh Thang and Thai Son, therefore, choose Dr. Thanh Herbal Tea as family gifts. The gifts convey their hope for health, peace, and energy in the new year.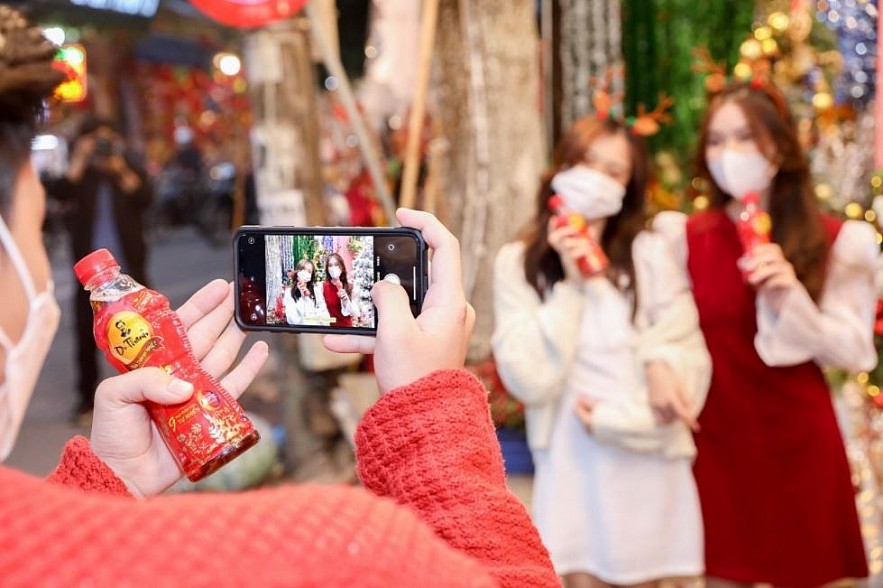 Photo: VNA
Toward a lifestyle of wellness
Le Nguyen Khoa, a 28-year-old man in Hanoi, said that he did not pay much attention to health problems several years ago, partly because of his young age, partly because of his recreational drinking. However, his lifestyle has been turned upside down over the past few months due to Covid lockdowns.
"My friends and I were both frustrated at first. We craved going out, meeting each other, gathering. But then we had to get used to the new rhythm of life. To purify the body and maintain positive energy, I take up the habit of drinking tea every day," Khoa said.
Though Hanoians are more familiar with loose tea leaves, such as lotus, jasmine tea, which take a quite long time to prepare, young people like Khoa love the convenience of bottled Dr. Thanh Herbal Tea.
Witnessing Khoa's good changes, his friends gradually adopt the habit. For this year's Tet, the group members send each other Dr. Thanh tea to convey their wishes for a healthy year.
"If we keep our old lifestyle, we could never think of such a creative yet helpful and affordable gift. Positiveness still shines in the midst of difficulties. Young people like us now are trying to replace the pleasure of going to the bars and drinking with a much simpler but also healthier option, which is drinking Dr. Thanh tea," Khoa said.
The Year of Tiger is coming close. Refreshing drinks of natural origin like Dr. Thanh not only contribute to the general holiday vibe, the joyfulness of family union but also support consumers' immune systems to prepare for a new year of greater opportunities and fortune.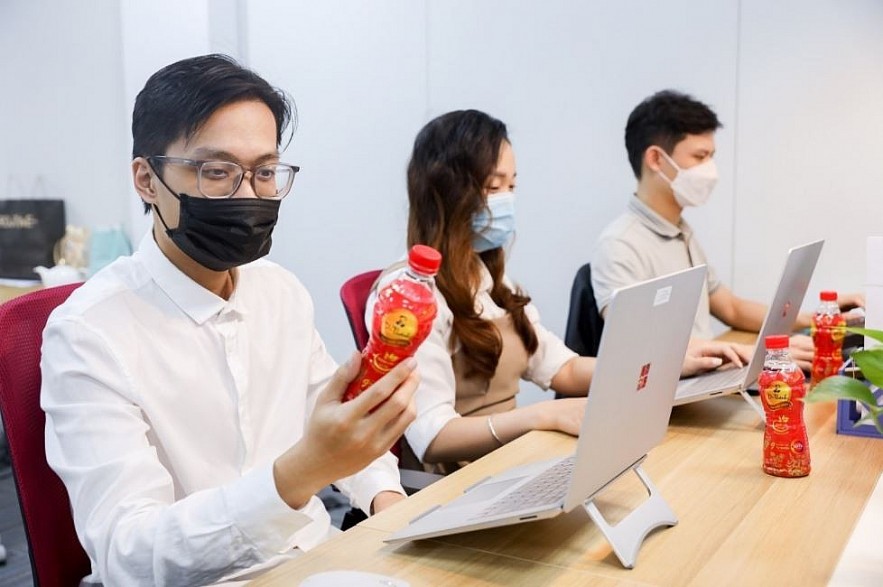 Photo: VNA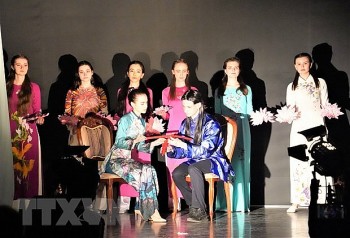 Overseas Vietnamese
Two exchange programmes were held in Russia, attracting manyemany and students of Vietnamese studies from leading universities in Russia.