Malaysia announced emergency coronavirus lockdown amid political crisis
Malaysia has declared national state of emergency before strict lockdown over millions of people to control the spread of coronavirus, a decision that critics say will allow the country's unstable gorvenment stay in power and worsen the crisis.
According to AP News, Malaysia has declared a coronavirus emergency that will suspend Parliament at least until August and halt any bids to seek a general election, but critics charged it was a political move by embattled Prime Minister Muhyiddin Yassin to stay in power.
The palace said in a statement Tuesday that King Sultan Abdullah Sultan Ahmad Shah consented Monday to Muhyiddin's proposal for an emergency until Aug. 1 to curb the virus spread, which has reached a critical level. If infections are brought under control, the measures could be lifted more quickly.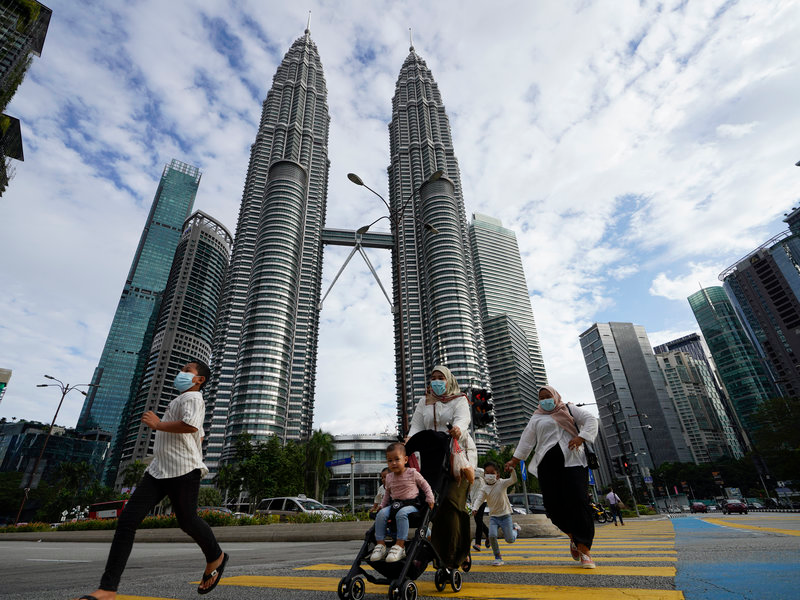 Malaysia's king suspended the national parliament and state legislatures for an unspecified period of time under the nation's new virus restrictions. (Photo: Vincent Thian/AP)
The decision is expected to hand huge powers to Muhyiddin and his cabinet. A state of emergency would allow for parliament to be suspended, meaning the government would have the power to introduce laws without approval. Elections would also be put on hold, told the Guardian.
In a televised speech, Muhyiddin assured citizens that the emergency was "not a military coup and a curfew will not be enforced." He said his civilian government will remain in charge and that Malaysia is still "open for business."
Malaysia had managed to mostly control the virus after it introduced a strict lockdown last year, but a fresh outbreak emerged in September linked to an election held in the state of Sabah. Muhyiddin has warned the healthcare system was "at a breaking point".
On top of the coronavirus pandemic, Malaysia has faced continued political instability over the past year.
Muhyiddin rose to power in March, after former prime minister Mahathir Mohamad unexpectedly resigned in February, prompting the collapse of the government. Amid the political chaos, the king met all 222 MPs to determine which potential leader commanded majority support, before naming Muhyiddin as prime minister. However, his legitimacy has been questioned, with some pointing out that he did not win power through the ballot box.
Muhyiddin said his government would use the emergency decree to propose an increase in military and police power in relation to public health and to tighten controls over its borders.
Law enforcement has already played a prominent role in the pandemic manning road blocks and enforcing strict lockdowns in virus hotspots, with the government announcing every day the numbers of people picked up for breaching coronavirus measures. The country's borders have been closed to non-Malaysians since March.
"Emergency or not, the question remains, what will gov do differently to curb Covid-19?" opposition politician and former minister Yeo Bee Yin wrote on Twitter. "It isn't about how much power you have, it's what you do with it."
Muhyiddin's ruling coalition has just a slim majority and remains precarious, with key allies in his coalition threatening to withdraw support. This could lead to the collapse of the government and snap elections that some fear could worsen the outbreak.
Muhyiddin said the national Parliament and all state legislatures will be suspended, and that no election is allowed during the period. He pledged to call a general election once the crisis has eased and it is safe to hold polls.
Oh Ei Sun, a senior fellow at the Singapore Institute of International Affairs, said most people could understand the need for movement curbs but an emergency declaration appeared overblown as it is unclear how that could help slow the virus spread.
"It's very clearly a political move from the Muhyiddin side to preempt political challenges from both his rivals in his ruling coalition as well as the opposition," he said.
Malaysia last declared an emergency in 1969 after bloody racial riots that killed hundreds. The king, who can declare a state of emergency that allows the country to be governed through ordinances that cannot be challenged in court, had in October rejected Muhyiddin's request to declare an emergency.
King Sultan Abdullah Sultan Ahmad Shah said at the time that existing laws were sufficient to halt the virus spread. But in a palace statement Tuesday, the monarch said he took into account public safety and the country's best interest as the pandemic has spiraled and parts of the country are struggling with floods that have displaced thousands.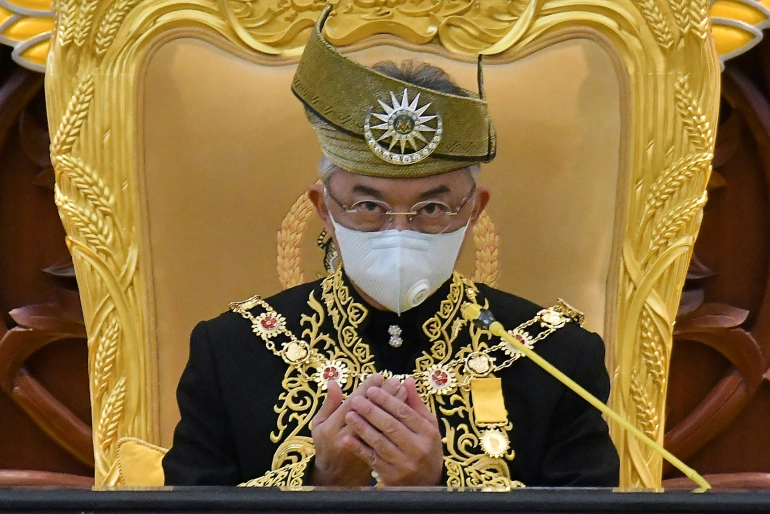 Malaysia's King Sultan Abdullah Sultan Ahmad Shah offers prayers during the opening of parliament. He has agreed to a request from Prime Minister Muhyddin Yassin to declare an emergency [File: Nazri Rapaai/ Department of Information via AFP]
The health ministry later Tuesday reported 3,309 new coronavirus cases, a new daily record, pushing the country's tally to 141,533, from just over 15,000 three months ago. The death toll also inched up to 559.
Muhyiddin, in announcing the lockdown Monday, warned that the country's healthcare system was at "breaking point." He said daily coronavirus cases, which have consistently breached 2,000 in recent weeks, could jump to 8,000 by the end of May if nothing is done. The health ministry also said it has identified the first case of a highly contagious U.K. variant in the country.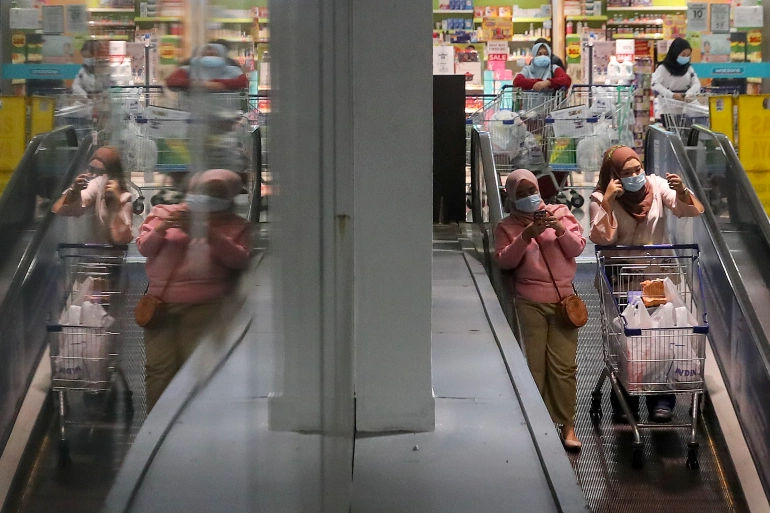 Shoppers wearing face masks at a supermarket in Subang, outside Kuala Lumpur, ahead of the imposition of another lockdown [Source: Fazry Ismail/EPA]
Separately, Home Minister Hamzah Zainuddin became the third Cabinet minister in days to test positive for the virus, his office said Tuesday.
Under the renewed curbs that start Wednesday, social gatherings and interstate travel are banned and movement is limited within a 10-kilometer (6-mile) radius, similar to a national lockdown last March. However, certain sectors in manufacturing, construction, services, trade and distribution, and plantations will be allowed to operate with strict guidelines.
Five "essential" sectors of the economy, including manufacturing and construction, will be able to continue operations under strict conditions. The prime minister did not announce any new initiatives to support people and businesses affected by the lockdown.
Muhyiddin assured investors that the period of emergency will provide "much needed calm and stability, as well as enable us to focus on economic recovery and regeneration."
Josef Benedict, a researcher with rights group CIVICUS Monitor, said the emergency appeared to be another bid by Muhyiddin to "hold on to power, block elections and to remove parliamentary oversight" rather than seriously addressing the pandemic.
"A dark day for democracy," he tweeted.
The Guardian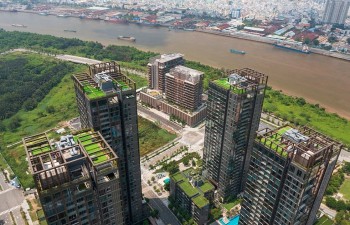 Economy
Vietnam Business & Weather Briefing (August 11): Vietnam to increase coal imports in 2025-2035 period, ten tonnes of Vietnamese longan exported to Australia.